Blog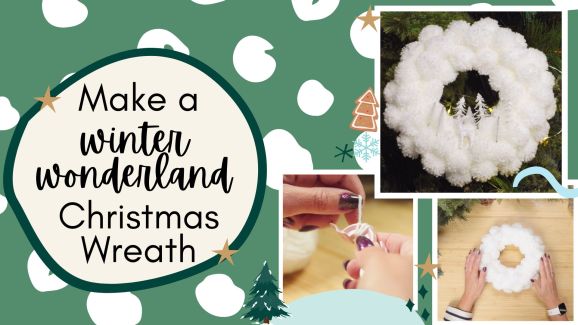 Grab your yarn stash to make Create and Craft's magical decoration!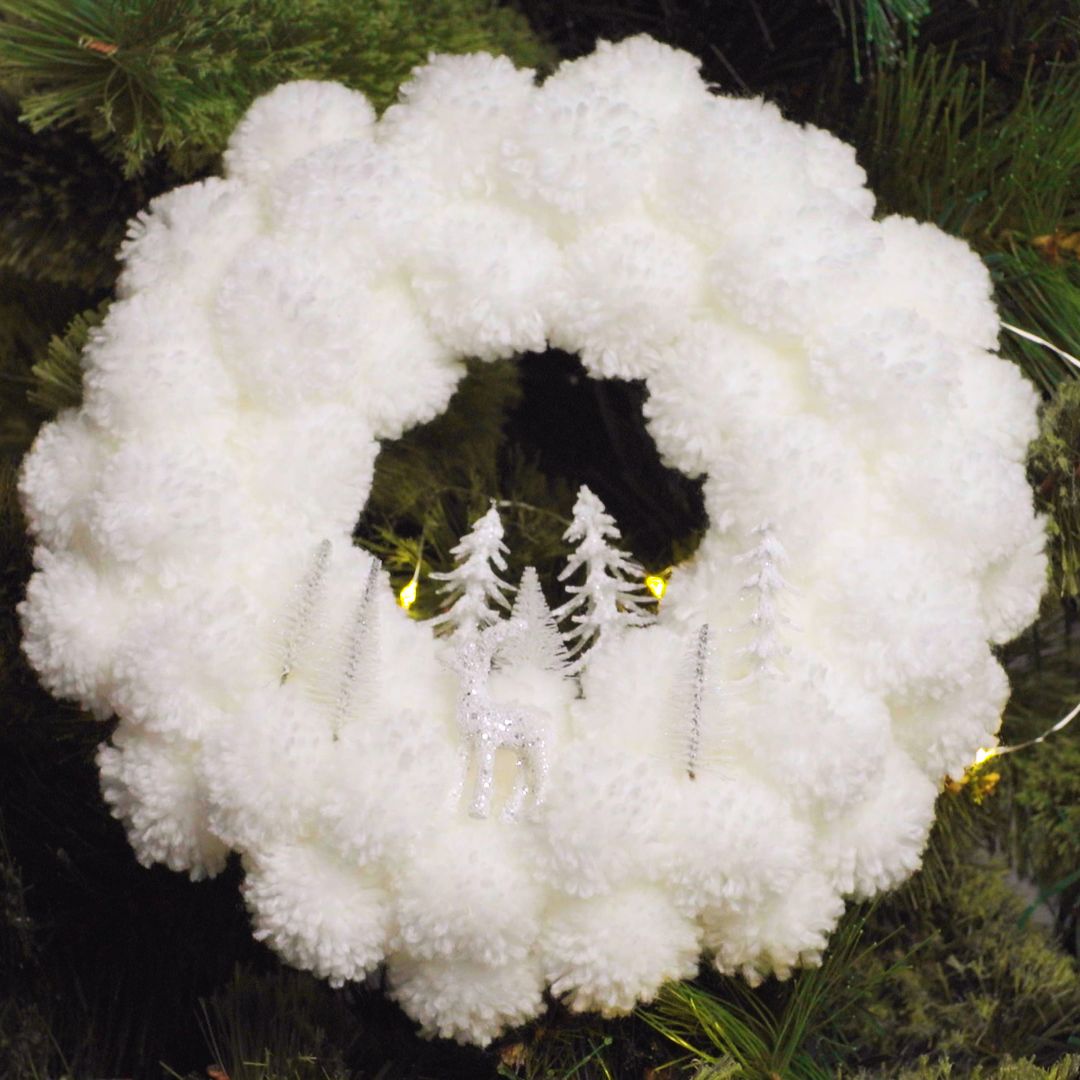 If you're an avid pom-pom maker, then you'll love creating Sarah Jackman Read's super-fluffy Christmas door wreath containing a snowy scene. Perhaps you have wool lying around that you don't know what to do with? This is the perfect solution! Grab a pom-pom maker, get winding and we'll show you how to make a Christmas wreath – it's the perfect craft for those long winter evenings.
We used…
25cm polystyrene wreath
White DK yarn
35mm pom-pom maker
Embellishments: glittery trees and reindeer, mini white trees
Glue gun and glue sticks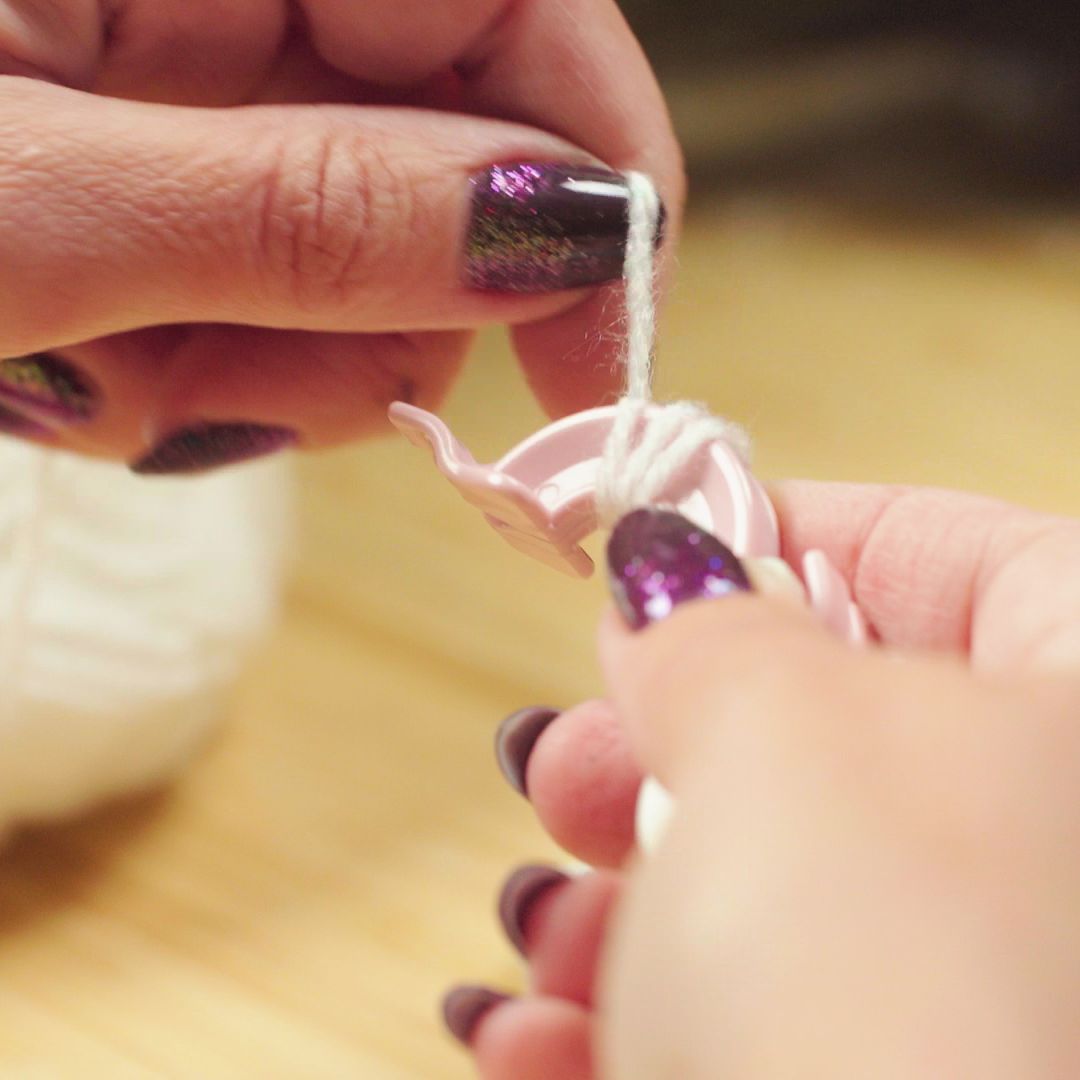 1 Wrap white yarn around one half of the pom-pom maker then repeat on the other side.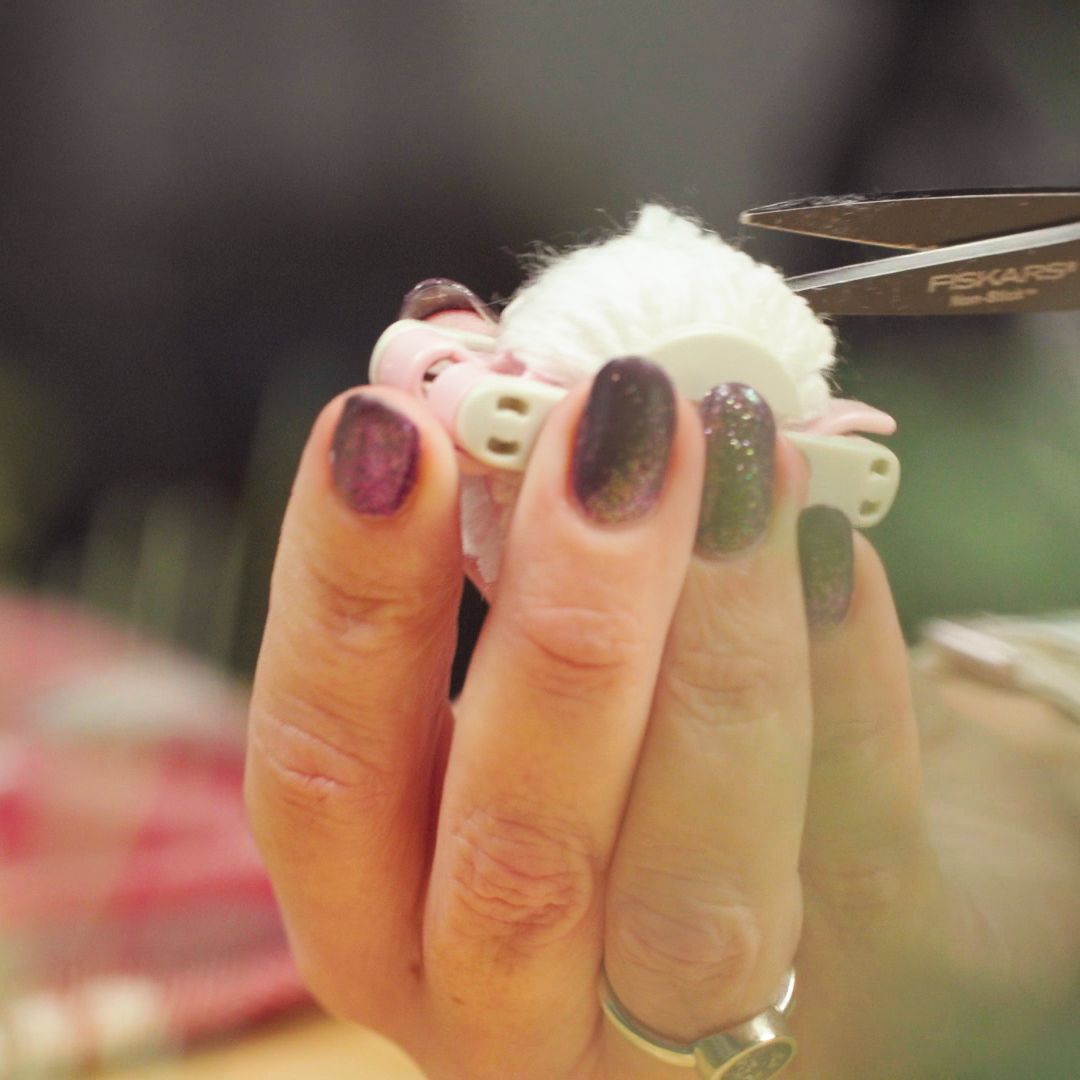 2 Cut the wrapped yarn in half, then wrap another length of yarn around it and secure with a double knot.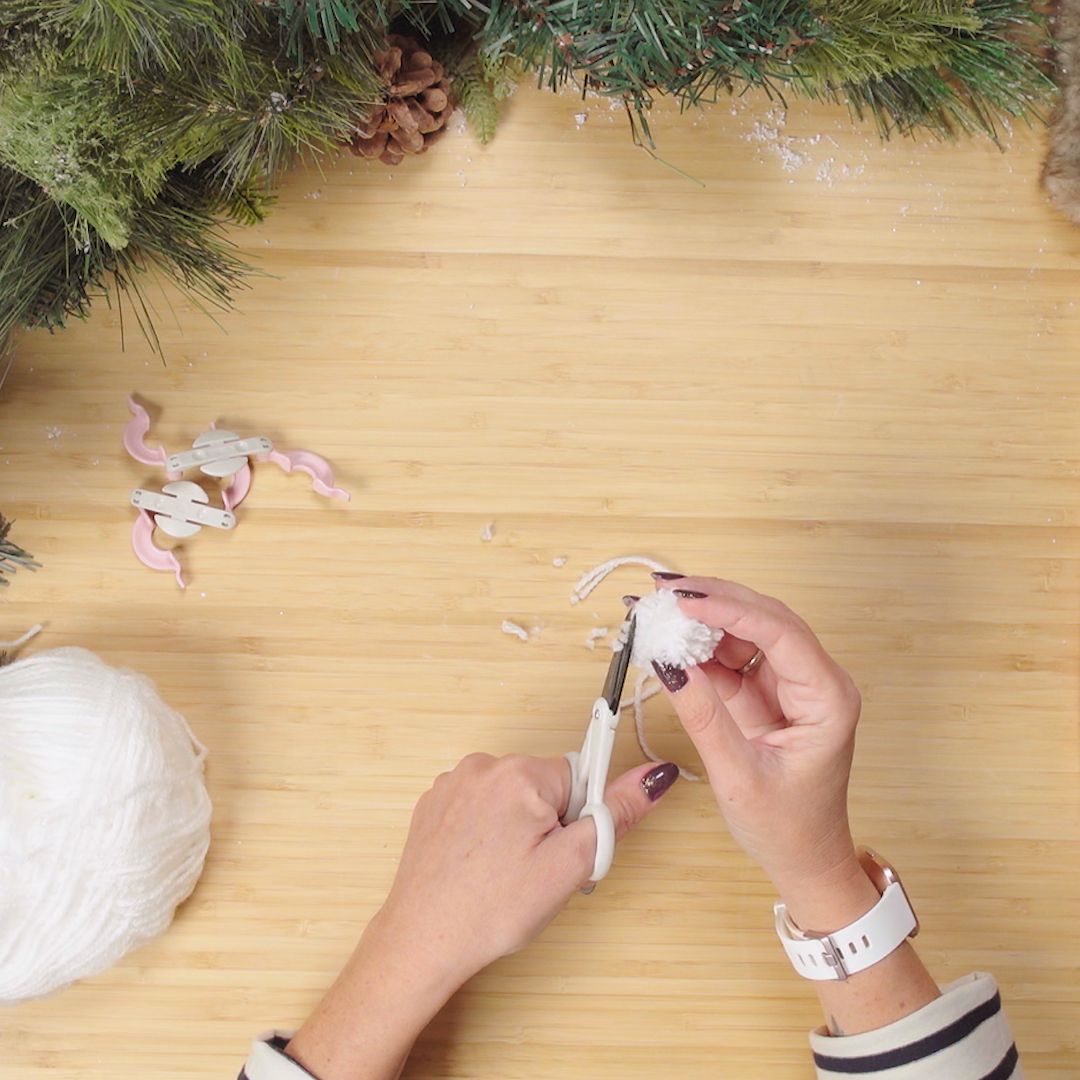 3 Remove the pom-pom from the maker, then trim off any excess to neaten it. Repeat to make enough pom-poms to cover the front and sides of a 25cm polystyrene wreath (approximately 45).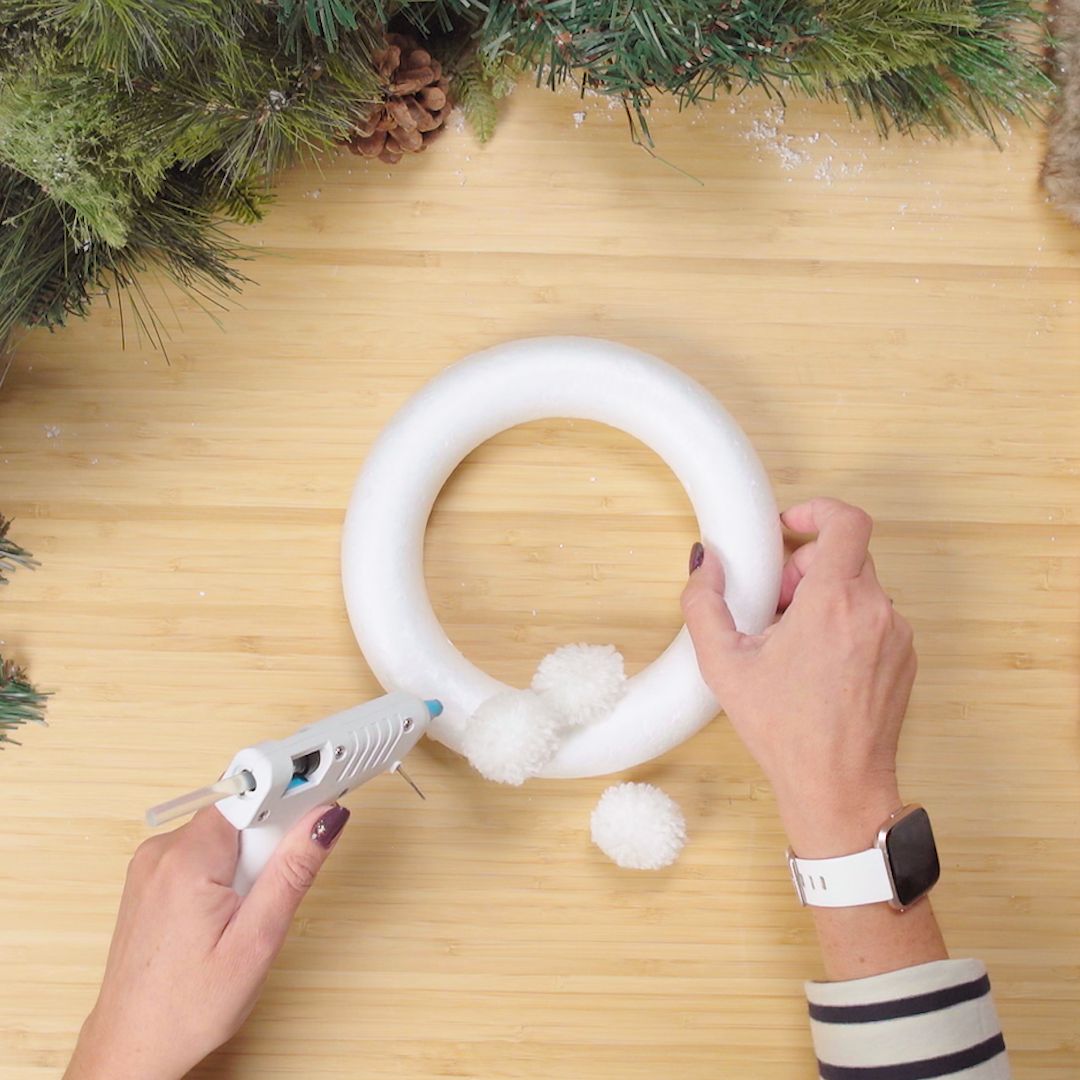 4 Apply a blob of glue from a glue gun to the polystyrene wreath, then attach a pom-pom on top. Repeat the process until the wreath is covered.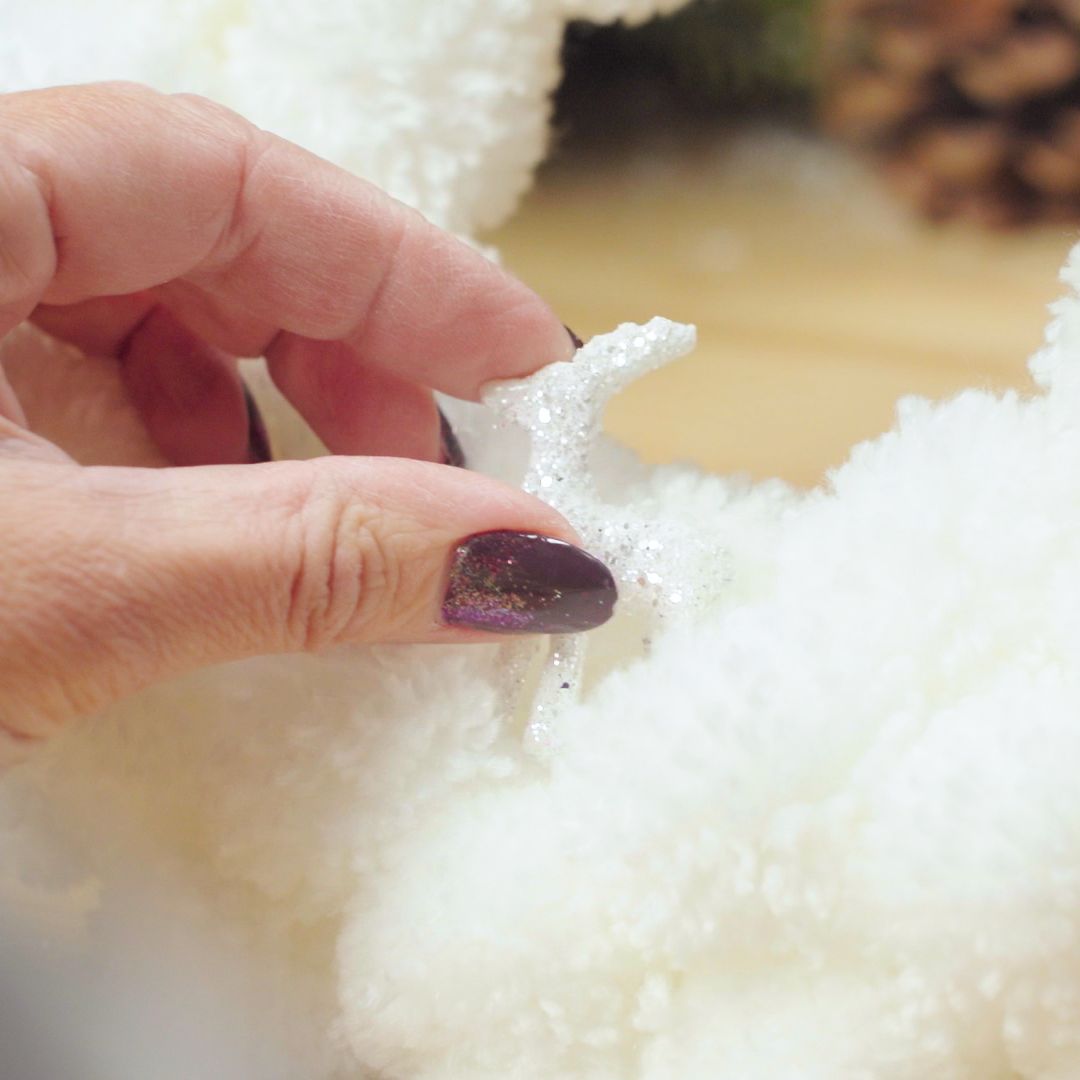 5 Attach a glittery reindeer to the front of the wreath, towards the bottom, then attach glittery trees behind it.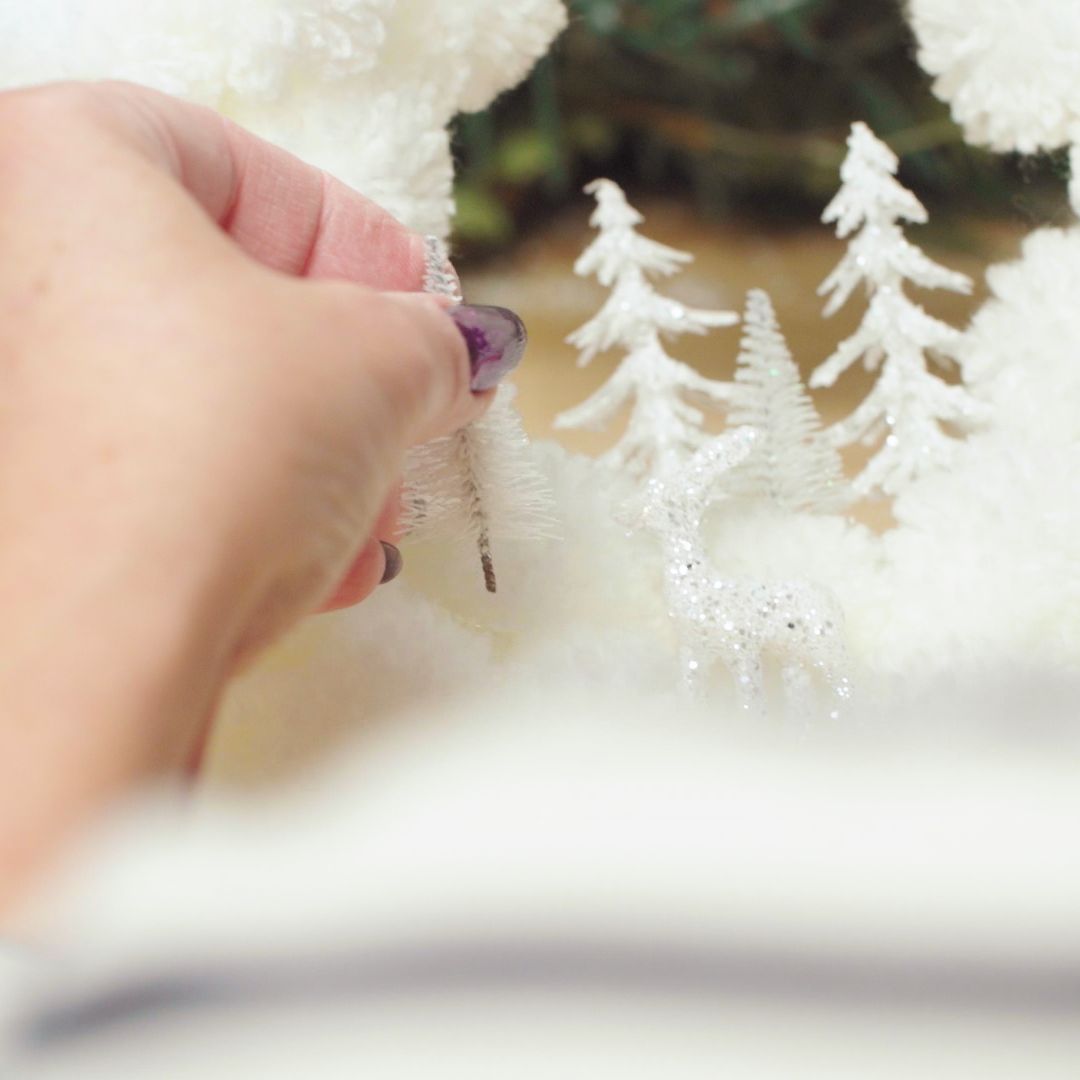 6 Attach some smaller mini white trees to complete the wintery scene.
Craft Shop
Find everything you need to make your Winter Wonderland Christmas Wreath at createandcraft.com
Recommended Posts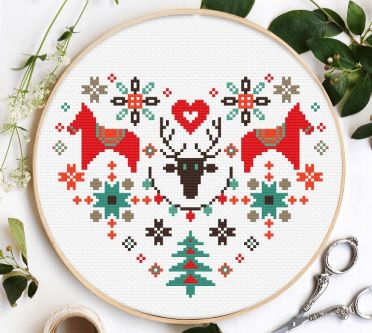 Cross-Stitch and Machine Embroidery Patterns Galore from Design Bundles!

Busymitts
Share your makes