Blog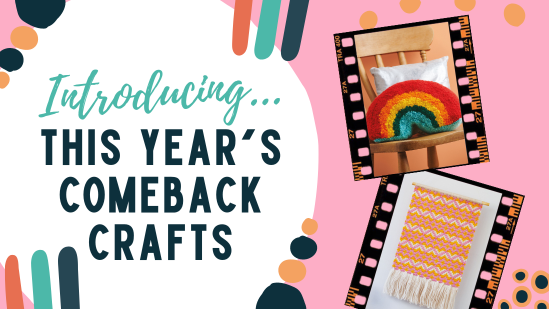 Take a look at what endangered hobbies are making a return to the mainstream
Trends certainly come and go, but thanks to lockdown and social media, it seems that the crafts which had been lost to the past, have come screeching back into the spotlight. And the good news is, there's something for everyone! Whether you're looking for a new hobby to try or after that delightful feeling of nostalgia, these returning crafts have got you covered! From vibrant bargello to natural dyeing, here are our top picks that we're certain you'll be hearing a lot more of this year.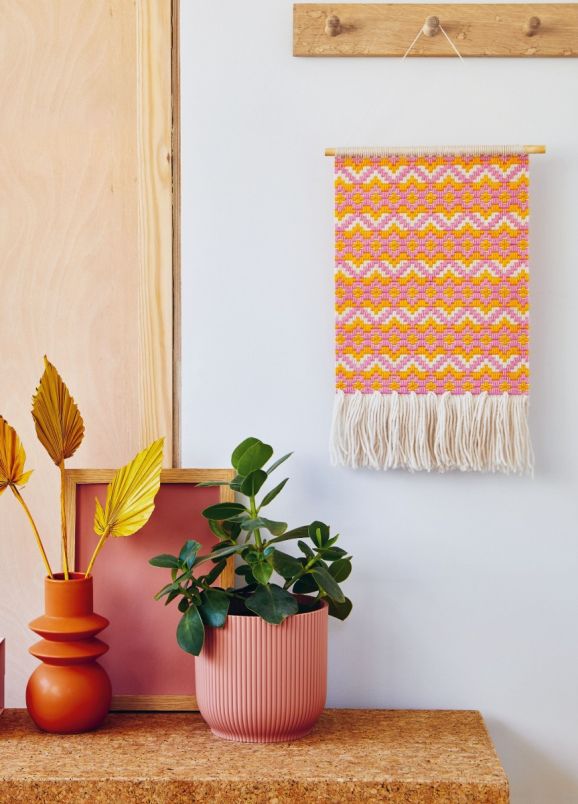 This tapestry method dates back hundreds of years, with a technique that uses straight stitches to create striking, geometric designs. It became popular in the 70s due to its use of bright colours and intricate patterns and has made a recent comeback thanks to the hot trend:
maximalism. This technique is perfect to create beautifully stitched home décor: think planters, pillows and wall hangings. Nerrisa Pratt's Bargello is packed with vibrant projects, like this stunning wall hanging, and top tips so you can learn to incorporate this wonderful
technique into your home. (Quadrille, £15), hardiegrant.com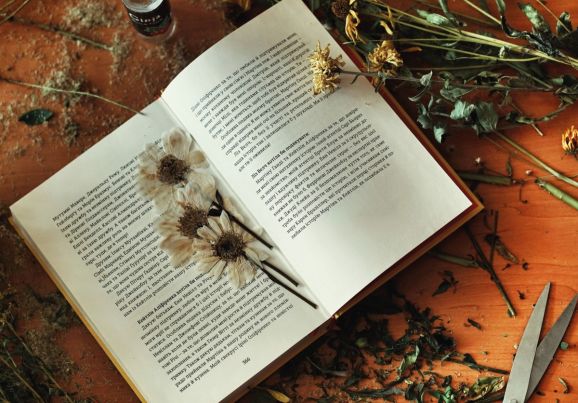 Pressed flowers are a simple way to preserve a moment in time, and the hobby has blossomed during lockdown as people have looked to reconnect with nature. They're great for framing and displaying as art, giving as a sentimental gift, or dressing up handwritten cards and letters. The best part? You don't need any special tools and can get the job done with just a few supplies you'll have already lying around the house. Start simple with these bookmarks from lifestyle blog Aberle Home (aberlehome. om) which can be made in just three easy steps.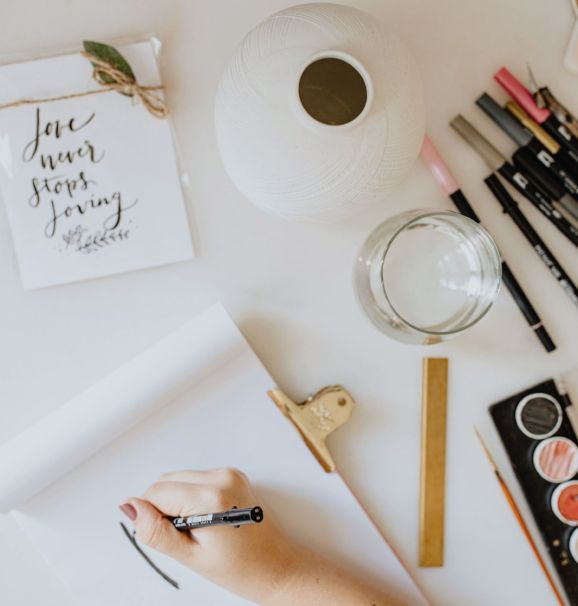 As you may know, calligraphy is the elegant art of forming letters with a broad tipped pen and it's really evolved over the years, with varying applications. Its popularity has spiked a resurgence in the art of letter writing, with our pals over at Hobbycraft reporting that sales for letter writing paper are up a huge 45%. Combine the two and create this gorgeous painted card that features a set of bold springtime blooms. Use your favourite brush pen for the lettering, some watercolour paints for the motif and then fill the inside with your handwritten message – simple, right? Find the project by searching 'letter' at crafts beautiful.com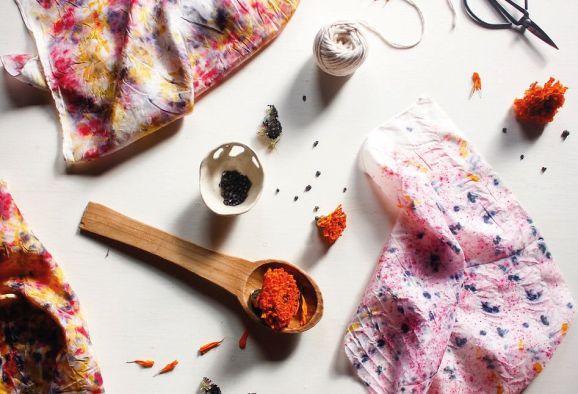 If you're looking for something eco-friendly
to try this year, then natural dyeing is the one. This process involves making dyes from natural
sources, like plants, fruits and vegetables and a variety of methods can be used to extract the dye, such as boiling. Get ready to be seriously shocked at the beauty and depth of colour that can be achieved from some simple food waste scraps! This dye kit by Anna Carolyn Meier has everything you need to learn the process and make two beautiful scarves from start to finish; we wouldn't blame you if you start upcycling everything with this incredible technique. Nothing is safe! £48, annacarolyn eier.com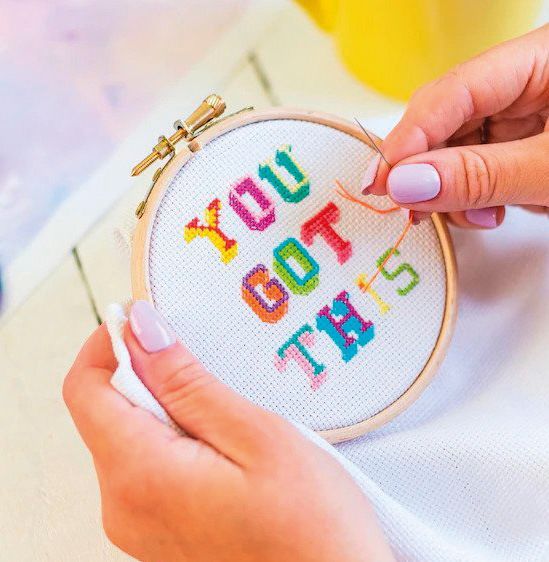 A form of counted thread embroidery, cross-stitch has been around since at least the Middle Ages. It's comprised of mostly X-shaped stitches that are done on fabric with an even and open weave like Aida or linen, and this traditional craft is on the rise again after many found peace in the art of stitching beautiful designs in lockdown and beyond. This beginner friendly kit by PulpStitchinAberdeen on Etsy has a bright design that really pops and makes a wonderful reminder that you got this! From £16, etsy.com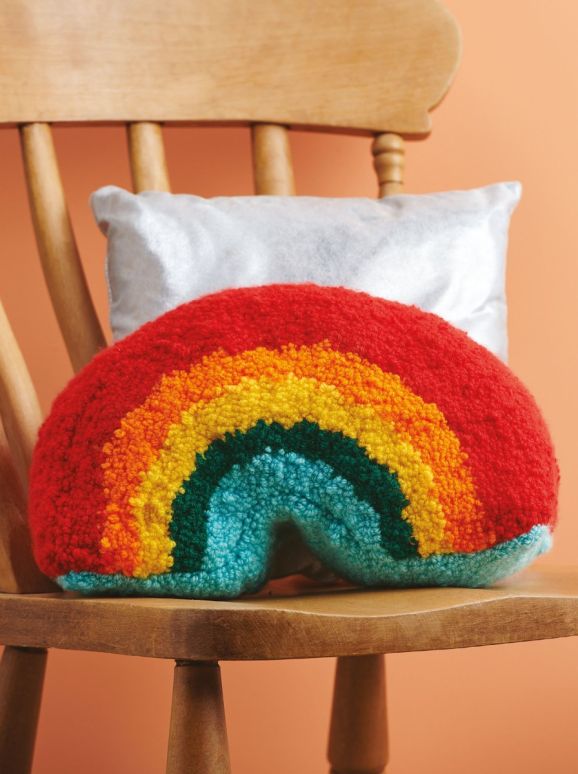 After finding popularity on social media, punch needle is firmly here to stay. It's a form of needlework closely related to rug hooking and uses a punch needle to push yarn into the fabric, puncturing loops, while the needle is kept on the surface. Join in the fun and make this rainbow with our how-to over on crafts-beautiful.com! Just grab your supplies and a well-deserved cuppa and get making!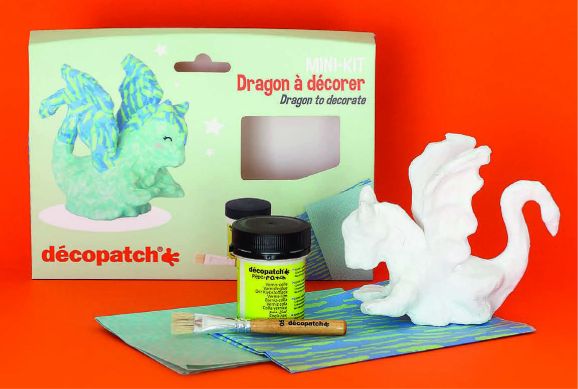 Décopatch is the easy craft to learn and enjoy for children and adults alike! Suitable for ages 3+, Décopatch mini kits make the perfect gift and are great for inspiring creativity. Choose from 12 different animals, including, unicorn, dinosaur and the new dragon. Simply tear or cut the paper into small pieces, glue the paper on the shape and hey presto…your very own masterpiece!

Busymitts
Share your makes