when you subscribe to magazine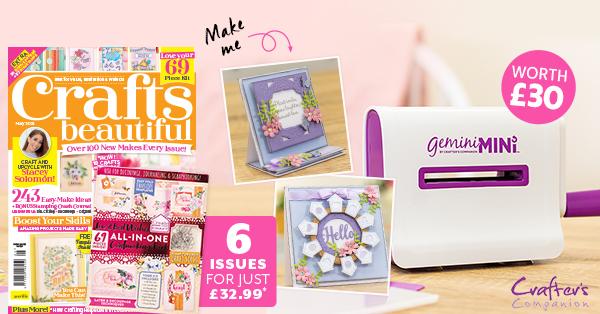 Meet the Gemini Mini – your new best friend! This powerful little machine will deliver fabulous, flawless results with each effortless turn of the handle. With a compact design, this machine is super lightweight, making it ideal for die-cutting at home or on the move. It also comes equipped with a Plastic Shim and a Plastic Folder, so you can get crafting right away.

Subscribe today and receive 6 issues for just £32.99*!


Click here