when you subscribe to magazine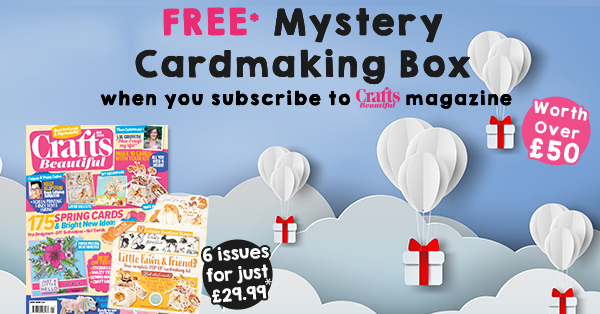 Feeling lucky? Grab one of our high-value mystery boxes, packed full of paper goodies worth over £50. The perfect treat for any card-maker & their stash!

6 issues for just £29.99*


Click Here
Great reasons to subscribe...
Every issue comes with a bonus gift worth £130 over the year
HUNDREDS of card making projects
Tips and advice from over 25 EXPERTS
Over £30,000 worth of PRIZES
THOUSANDS of projects
*Terms and Conditions apply, click through to payment page for full details.
Membership Rewards
Enjoy regular member benefits as part of your subscription:
Exclusive offers
Exclusive competitions
Craft Store discounts
Star subscriber - coming soon!
Plus much, much more...