when you subscribe to magazine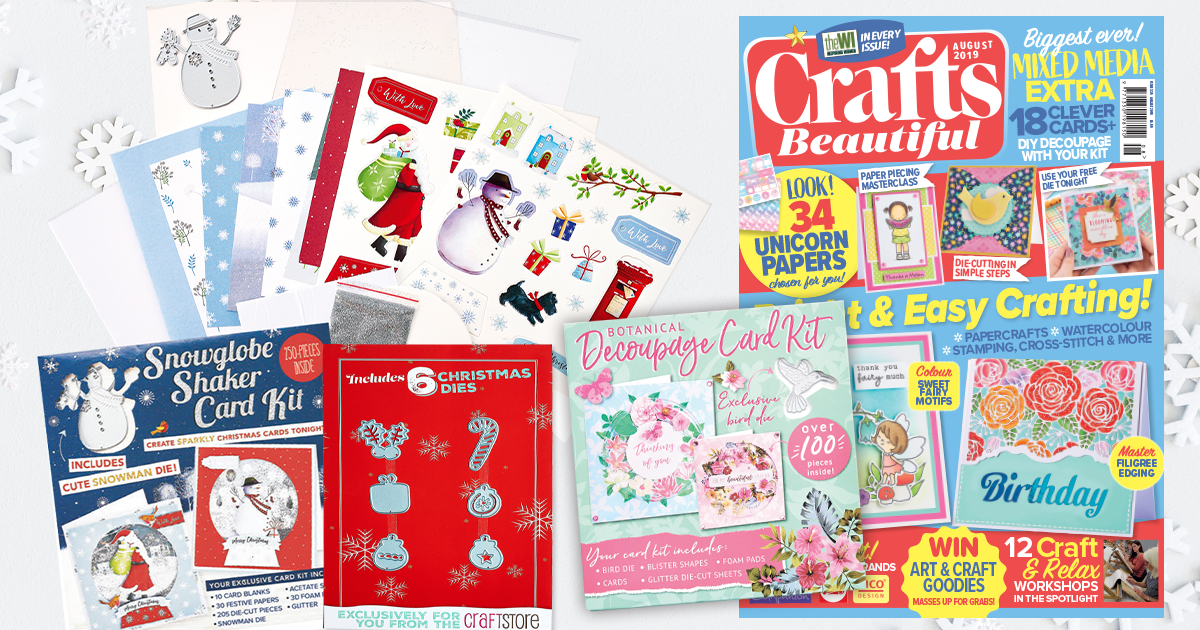 This giant Christmas card making kit includes everything you will need to create your festive cards this season! This kit includes over 250 pieces and is complete with full instructions on how to create your own stunning glitter snowglobe cards!


CLICK HERE
Great reasons to subscribe...
Every issue comes with a bonus gift worth £130 over the year
HUNDREDS of card making projects
Tips and advice from over 25 EXPERTS
Over £30,000 worth of PRIZES
THOUSANDS of projects
*Terms and Conditions apply, click through to payment page for full details.
Membership Rewards
Enjoy regular member benefits as part of your subscription:
Exclusive offers
Exclusive competitions
Craft Store discounts
Star subscriber - coming soon!
Plus much, much more...