when you subscribe to magazine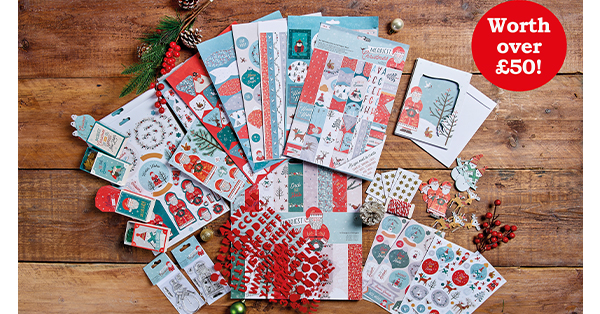 Add another dimension to your festive Christmas cards with this Merriest Christmas decoupage card making kit. All you need to create stunning festive cards!
• 12 x 12" Paper Pad • A4 Ultimate Die-cut & Paper Pad • A4 Decoupage Pad • 5 x 7" Decoupage Card Kit • Die-cut Sentiments • Felt Alphabet Stickers • Sticker Sheet • Notecard Set • Match Box Kit • Gift Tag Set • Santa Stamps • Snowman Stamps
6 issues for only £32.99!
Click Here
Great reasons to subscribe...
Every issue comes with a bonus gift worth £130 over the year
HUNDREDS of card making projects
Tips and advice from over 25 EXPERTS
Over £30,000 worth of PRIZES
THOUSANDS of projects
*Terms and Conditions apply, click through to payment page for full details.
Membership Rewards
Enjoy regular member benefits as part of your subscription:
Exclusive offers
Exclusive competitions
Craft Store discounts
Star subscriber - coming soon!
Plus much, much more...