when you subscribe to magazine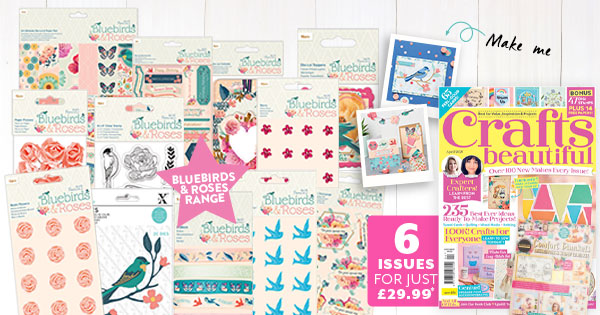 Send the loveliest of wishes this spring and summer with this stunning cardmaking kit! Bursting with designs featuring swooping birds, stunning butterflies and beautiful bouquets, you'll have everything you need to create stylish bunting, gift boxes, cards, decorations and much more.

Your kit includes: Die-cut Toppers - 10pcs
Die-cut Sentiments - 2 sheets
A4 Ultimate Die-cut & Paper Pad
Mini Decoupage - 2 sheets
Adhesive Gems - 12pcs
Resin Birds - 12pcs
Resin Roses - 12pcs
Paper Flowers - 12 pcs
Printed Ribbon - 5 x 1m
4 x 4" Clear Stamp
Dies - 20pcs

Subscribe today and get 6 issues for just £29.99*!


Click here