when you subscribe to magazine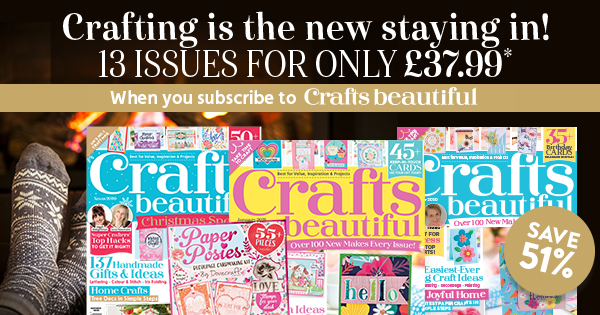 Treat yourself to 13 issues of your favourite magazine. Who wouldn't want a year's worth of fabulous papers, projects and expert tips. Not to forget the 13 amazing bonus kits you'll receive (1 each issue).
Subscribe today and forget about having to add the magazine to your shopping list each month, instead we will deliver it to your door FREE OF CHARGE, before it's in the shops!

Subscribe and receive 13 issues for just £37.99*!


CLICK HERE