when you subscribe to magazine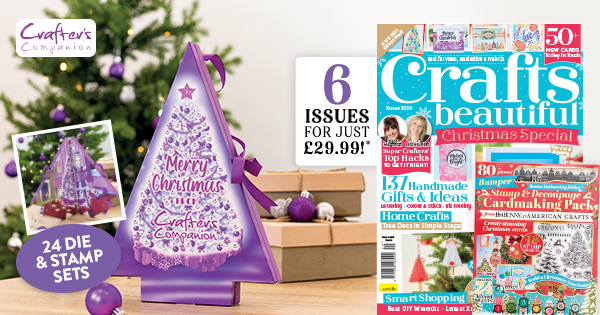 Countdown to Christmas in style with the Crafter's Companion Advent Calendar Kit.
This fun, Christmas tree-shaped calendar features 24 doors and behind each one, you'll find a matching stamp and die set with a sweet everyday theme, so you can keep crafting well after Christmas.

Subscribe today and get 6 issues for just £29.99!


Click Here