Blog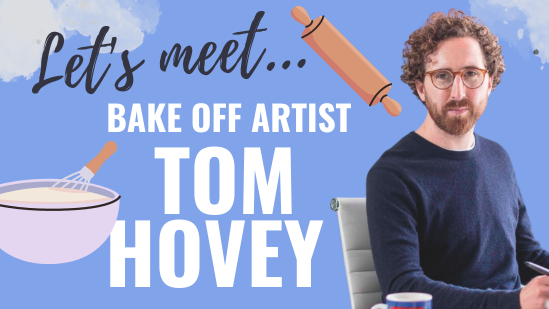 We meet the man behind The Great British Bake Off's iconic illustrations as he talks TV, style and favouritism
Alongside the gingham table, soggy bottoms and Paul Hollywood's blue steel gaze, the illustrations featured on Channel 4's GBBO have become one of the show's key ingredients. It simply wouldn't be the same without these renowned sketches, but how much do you know about the maker behind them? Meet Tom. An acclaimed artist based in Bristol, originally from Wales and the crème de la crème of the illustration industry. We asked Tom if he could describe his style in three words and his reply was: "Big, bold and beautiful." We couldn't agree more.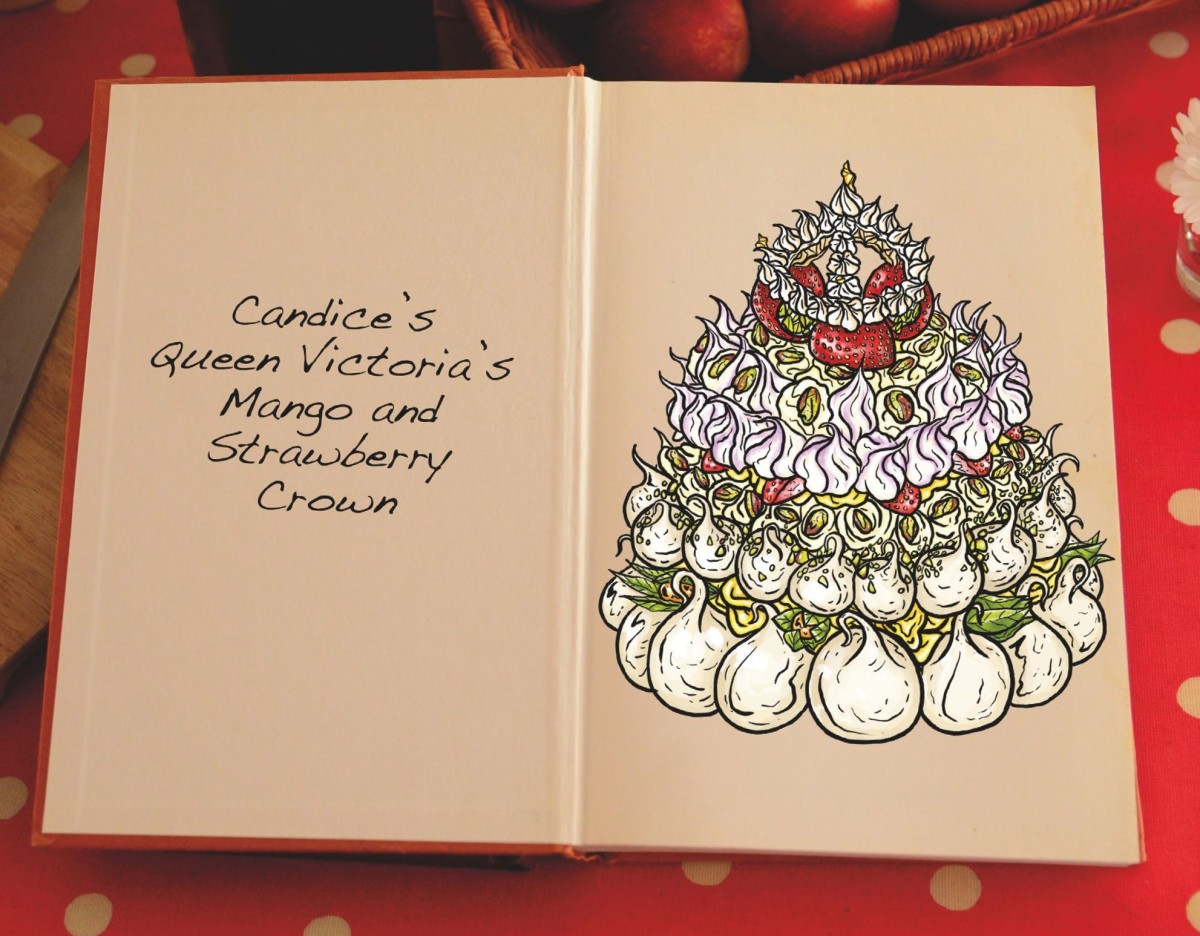 Starting his TV career as a member of the edit team for the first series of The Great British Bake Off, he swiftly took a turn in his roles to become the illustrator for the programme. "I told the team that I was an aspiring illustrator, which then led to the director coming to me saying that he felt there was a visual element missing from the show, and that maybe I could come up with some ideas. I sketched a few examples, we decided on a style that fit the bill and I got the gig." Ten series and 122 episodes later, Tom remains a solid member of the show's family.
We're in total awe of how Tom manages to bring the bakes to life in the form of a sketch. Just how on earth does he whip up these mouthwatering graphics? "I'm sent the photos of the finished bakes from various angles first so I can get a good idea of the whole design. My job is to illustrate what the contestants plan to create, not what they actually make in the tent," Tom reveals. "The more complex the bake, the more of a challenge it can be. My illustrations are often very detailed, but I have learned over the years that a lot of the finer elements can be lost on TV. I have to find a balance between detail and clarity."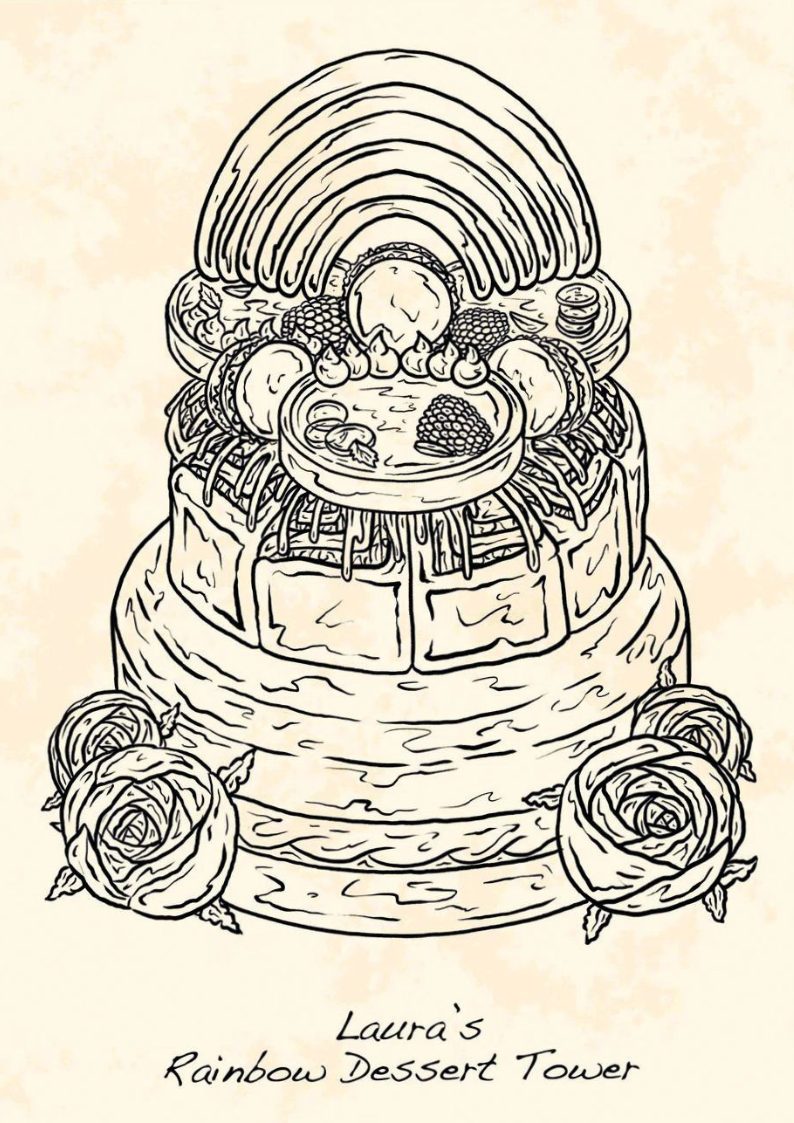 From elaborate three-tiered cakes to modest ginger biscuits, Tom explains that the time it takes to draw a single bake all rests on its complexity. "I try to illustrate the pencil roughs as quickly as possible. This stage is not about detail and precision but about form, weight and composition. I take as long as I need for the pen line drawing stage – it's really enjoyable getting lost in the details of the bakes. The colouring stage can take some time to get the colour balance, blending and details correct. Some designs take a few hours and others can take much longer. On average it takes two to three weeks to illustrate and deliver an episode." We couldn't leave without asking Tom to pick his favourite sketch from the show. "Like my three children, I'm not allowed to have a favourite especially when I've drawn 3,000! I love drawing the really detailed cakes that are totally over the top and anything that makes me laugh at how bonkers it is. There's usually one or two bakers each year that have a real eye for design, like Kim-Joy from series nine or Helena from series ten." We admire your impartiality, Tom.
To see more of Tom's impressive illustrations, head to tomhovey.co.uk

Busymitts
Share your makes