Tagged Content:
Articles tagged with "wreath"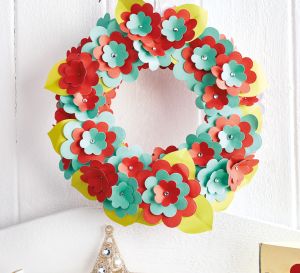 Tags:
Paper is such a versatile craft material – all you need is a flat sheet to create something that can be incredibly detailed. This pretty floral wreath is one such example, featuring multicoloured blooms that are scored and folded to create a 3-D effect. The technique takes a little while to master but once you've cracked it, the results are fascinating.
Download now »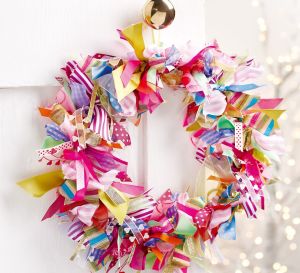 Transform leftover trims with Amanda Walker's unique centrepiece that is a surefire way to impress.
Download now »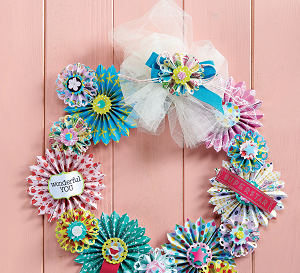 Use pretty papers to make a wreath to hang in your home
View project »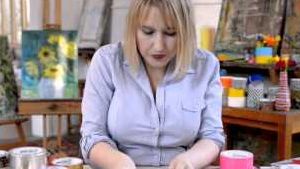 Join Ella Johnston in this fun and easy demonstration of how to create a festive wreath with Duck Tape. Perfect for everyone from beginners to seasoned crafters, this project requires just a foam ring, a pair of scissors and a couple of rolls from Duck Tape's wonderfully creative Duck Colours range, which you can explore at http://www.ducktapecolours.co.uk.
Watch video »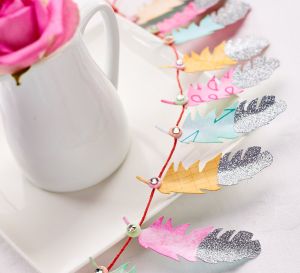 Tags:
Embrace this summer's hot trend and create Katie Skilton's feather-themed makes
View project »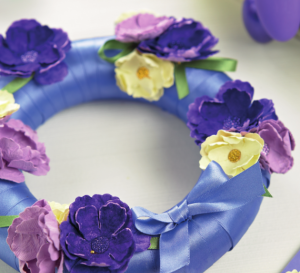 Tags:
Decorate your home this spring with these purple floral makes
View project »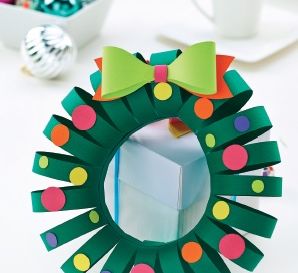 Christmas Papercraft Jasmine Burgess' Christmas templates were used to create papercraft decorations. Why not string them together and create a garland?
Download now »