Blog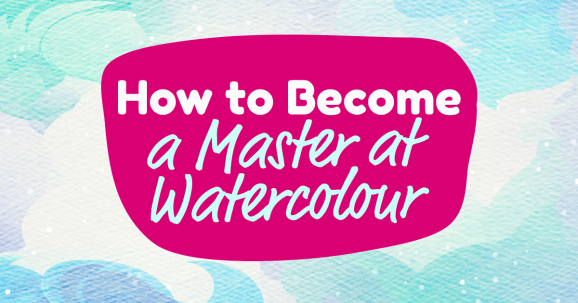 Oh, watercolour… it's one of the most pleasing painting techniques on the eye and something that every crafter should incorporate into a project at least once in their crafty career. You might be sitting here saying 'There's no way I have the artistic skills to do that', and if you are, then you're very wrong! With our helpful tips and tricks from industry artists such as Emma Block and Harriet de Winton, plus some incredibly easy project ideas, you'll walk away from this blog post with a new-found skill and the desire to go out and buy paints, pencils and brushes to get cracking right away! Shall we get started?

Emma Block's No-Nonsense Tips
★ Experiment with various materials; something as simple as changing up your paper type does the trick. I find that masking fluid can give your work a whole new lease of life
★ Attend as many exhibitions as you can for inspiration. There's something special about admiring art up close that makes me want to go home and paint
★ Avoid getting stuck in an artistic rut by keeping a folder full of ideas. Images and boards on Instagram or Pinterest are really useful for this, too
★ Test all new paints out before starting a project to see how they react with the medium you're painting on
Now, you've read the basic tips, try our easy watercolour background greeting!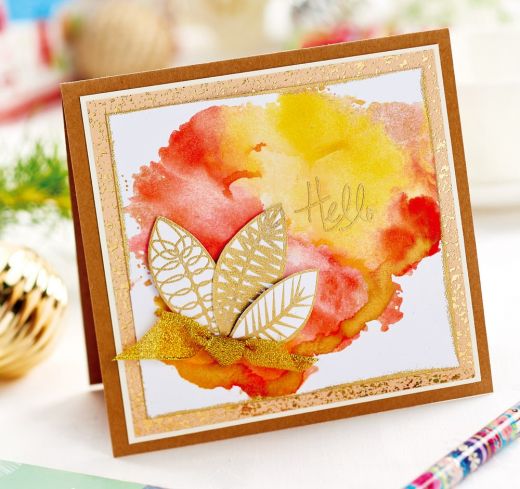 GIVE ME A TRY!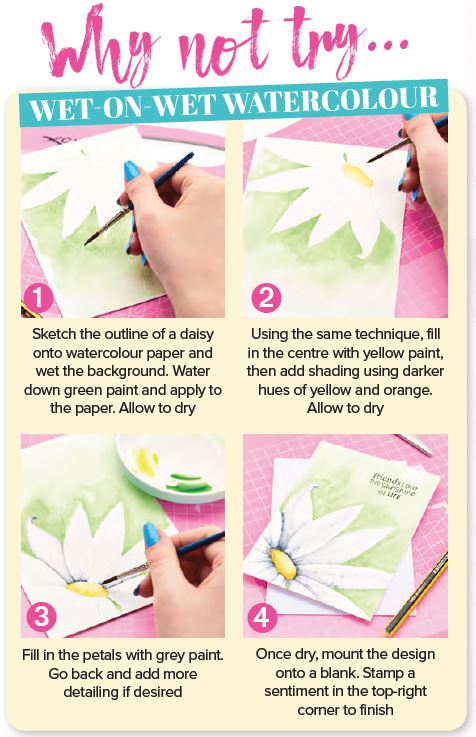 Harriet de Winton
We've been swooning over Harriet's beautifully elegant illustrations for a while now so we thought it was about time to sit down with the artist herself and find out her top tips
★ Practice little and often. I really believe this is the only way to improve – make painting a part of your everyday routine.
★ There's nothing better than learning with others. If you can make it to a class to see a demonstration in person, then ensure you go! It's a fantastic experience.
★ Learning any new craft takes time and this is definitely true of watercolour painting. I am still making new discoveries and developing my style so don't be disheartened if it doesn't come immediately.
Paint beautiful iconic motifs in bright watercolours, each in just five easy steps! As a little treat just for Crafts Beautiful readers, we've got a llama and tropical wreath ready for you to whip up tonight.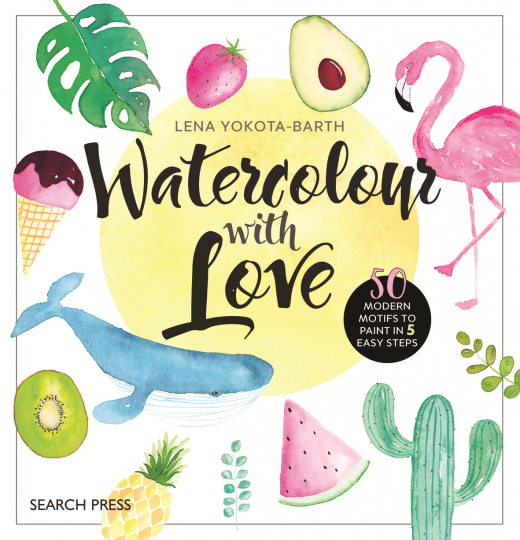 What are the best brushes to apply watercolour paints with?
Louise Chuter from Great Art says… Various brushes will benefit different techniques. If you're applying washes of colour with lots of water, choose a brush with soft fibres and a wide belly. For finer details, use a brush with a sharp point made from squirrel, sable or synthetic hair. Always make sure you look after your brushes; clean them well with water and reshape the tips gently whilst wet to maintain their shape. Ideally, they should also be hung upside-down to dry.
Watercolour place cards are a fun and unique way to add vibrant colour to a dinner party or other gathering! Give these a try and really impress your guests…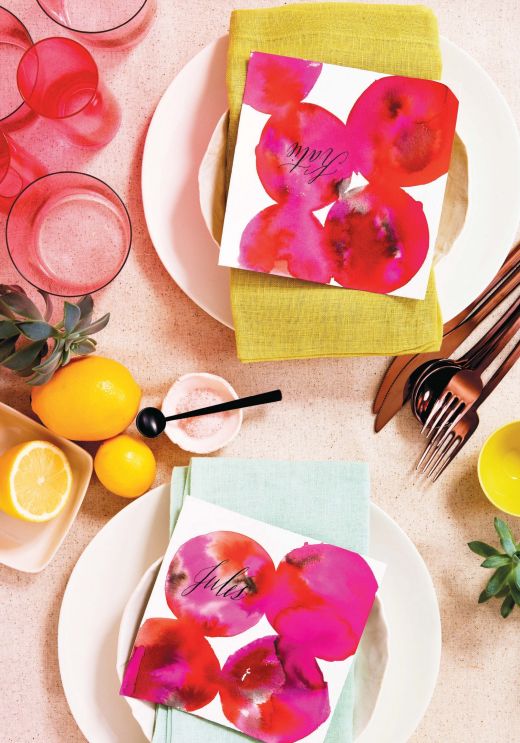 How can I incorporate unique watercolour into my cardmaking?
Debby Hughes from Altenew says… I love using this wonderful technique in my projects as there is an endless amount of ways to incorporate it. I quite often choose to stamp an outline image in pale ink, then add watercolour to give a no-line look. You could also try using it in the form of a watery background to set off the focal point of your card. If you're after more of an artsy look, loosely watercolour outside of the lines and leave areas unpainted for an alternative finish.
Layer inks to create an out of this world galaxy-inspired card!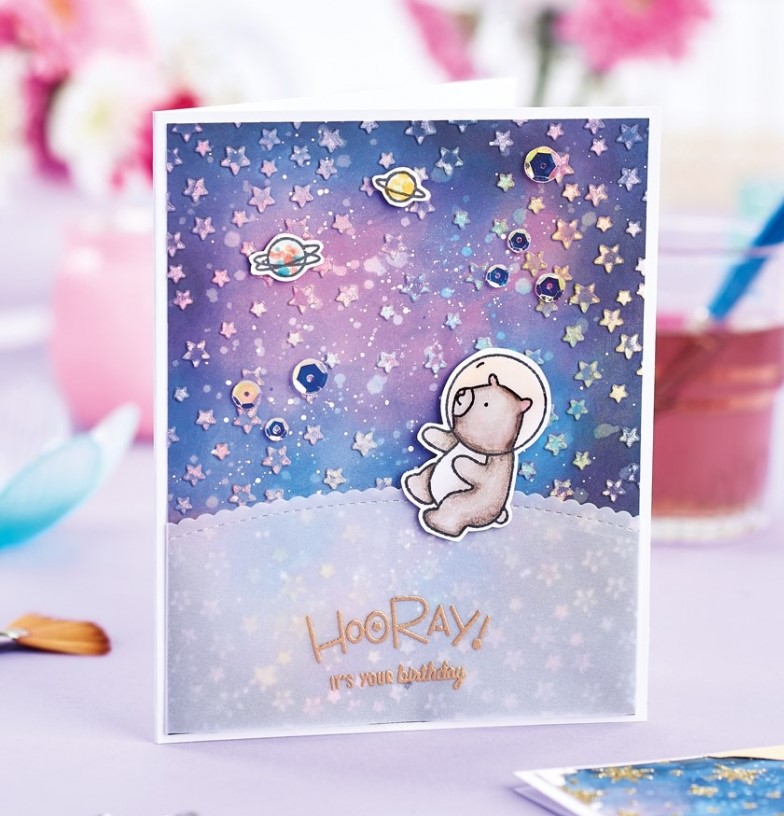 Busymitts
Share your makes