Tagged Content:
Articles tagged with "art"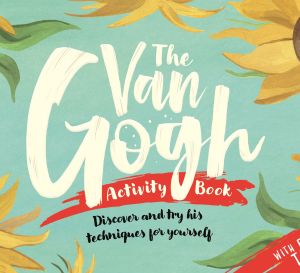 Master the 'sgraffito' technique and create stunning night-sky scenes inspired by the magnificent art of Van Gogh.
The Van Gogh Activity Book by Grace Helmer (£9.99, LOM Art).
Download now »
D is for Doodling by Chellie Carroll is a modern take on pattern and design, with gorgeous graphic-style artwork to inspire the imagination. From a starting point of simple shapes and outlines, produce striking, stunning art as you embellish, decorate, colour and complete the page. Each themed section is accompanied by an inspiring quote; chosen from an international array of writers on topics such as trees, mountains and flowers.
Download now »