Blog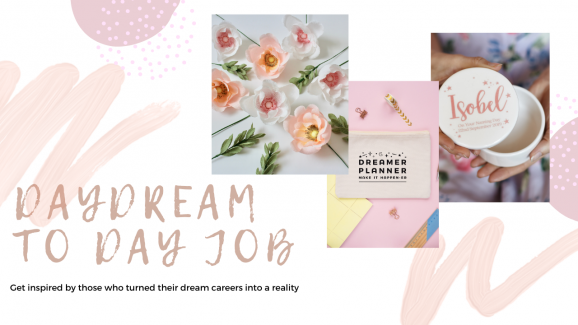 Turning a hobby into a career is easier than you think, Rebecca Horton finds out how
As crafters and shoppers alike, we appreciate the care put into a handmade item, and many of us dream about turning our hobby into a career. Taking the leap of faith required to transform a hobby into your livelihood can be quite daunting, but it can also be very rewarding. If you're an aspiring creative business owner looking for advice on where to start, keep reading!
"Having recognition within the industry felt really special"
Hannah Dale is the founder and creative director of Wrendale Designs, a global giftware company selling a range of products featuring watercolour artwork.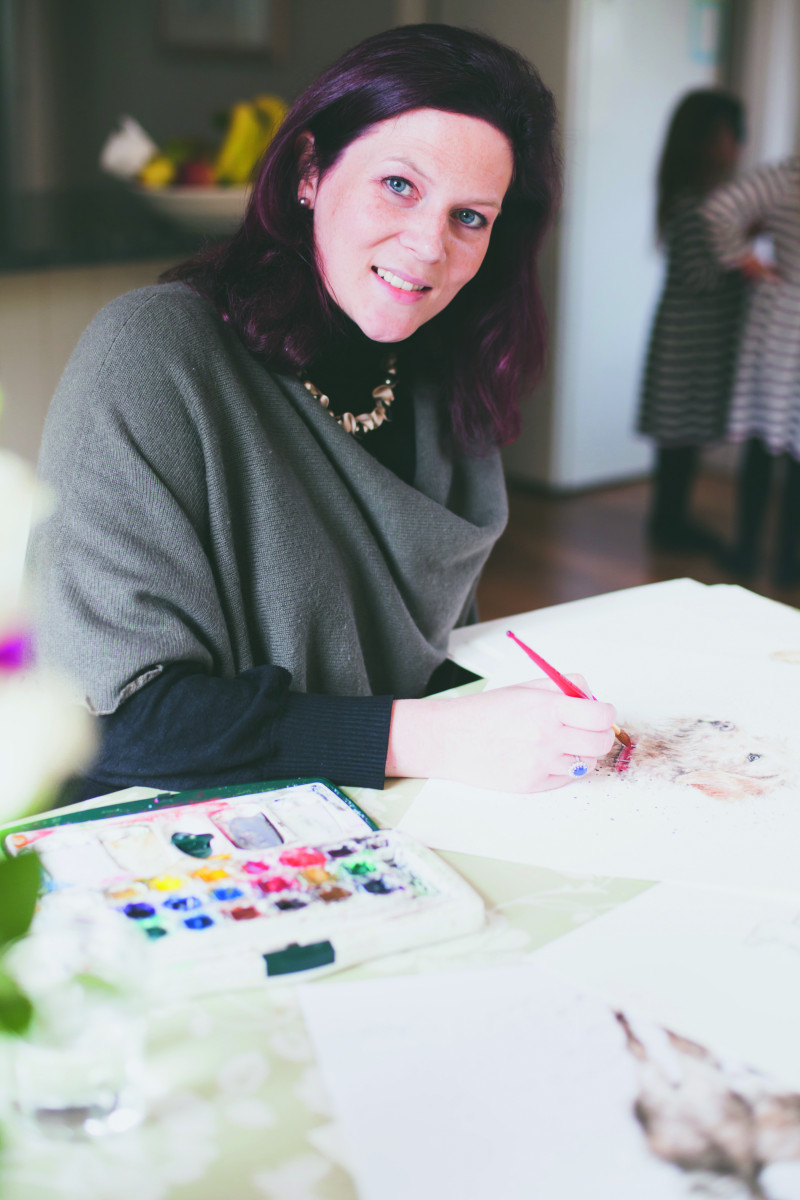 "I've always loved arts and crafts, and studied A Level art, although, I followed a much more 'sensible' route. Despite this, my paints and sketchbook were never far and I painted as a way to relax and de-stress. However, back in 2008, I was made redundant and I decided to have a complete change in direction, moving back to my home county of Leicestershire. I was expecting my first baby and decided to try and make a living from painting. It was originally more of a stopgap, just to keep me going before the children started school – never in my wildest dreams did I expect Wrendale to take off in the way that it has."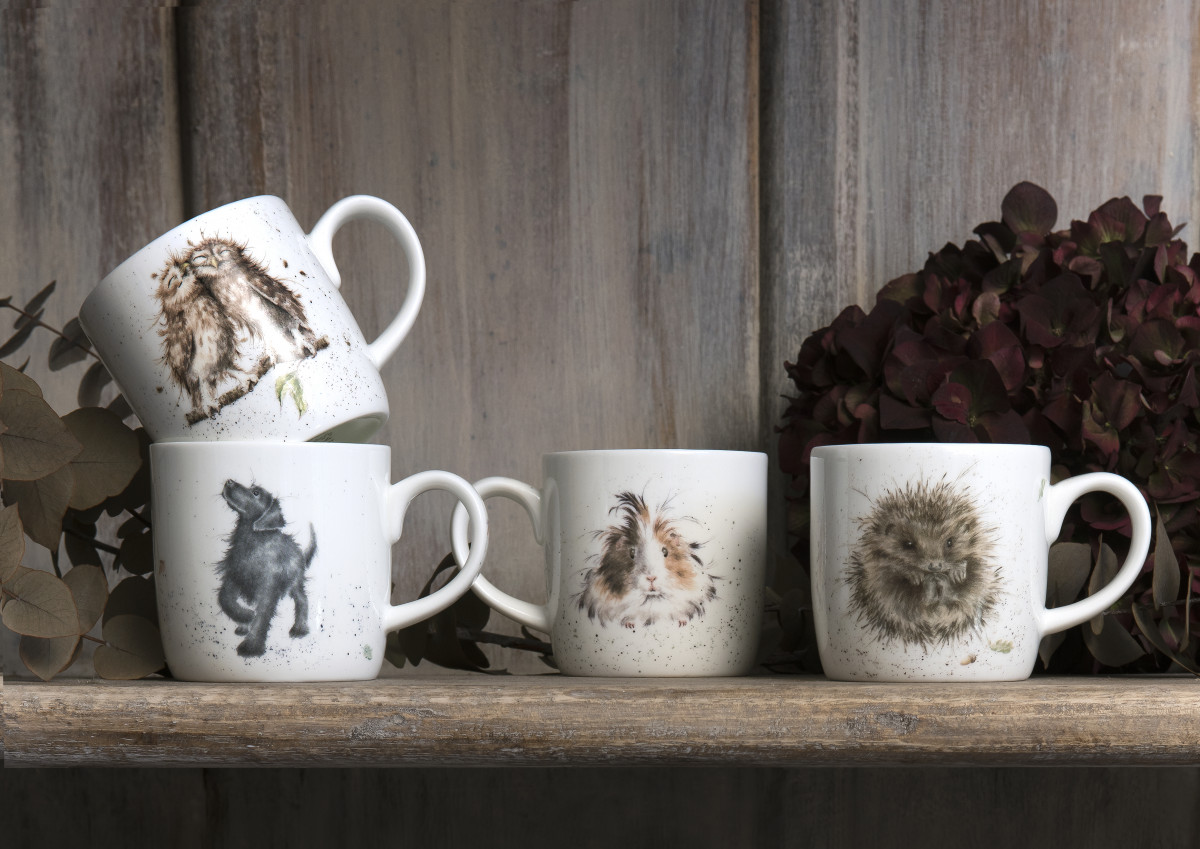 "The business has continued to grow and now we have 40 wonderful people on our team! There have been many highlights along the way, including being presented with a Queen's Award for International Trade earlier this year, but winning our first Henries Award (the Oscars of the greeting card world) was up there as one of the best – having recognition within the industry felt really special!
The most painful part of running my own business has been seeing so many other companies, big and small, try to copy my style and emulate our success. Fortunately, because of the strength of our brand, it hasn't actually affected sales, but as an artist I find it really hard to see. I try to let it wash over me now and just focus on coming up with new ideas and concepts. Being able to make a living from doing something I love is such a privilege. I don't think I'll ever get used to how lucky I am!"
Shop Hannah's range at wrendaledesigns.co.uk
"Seeing people return again and again to different workshops is really rewarding"
Sarah Ditchfield's home-grown business, Candle By Events, is a candle making experience company, hosting classes, parties and team building events.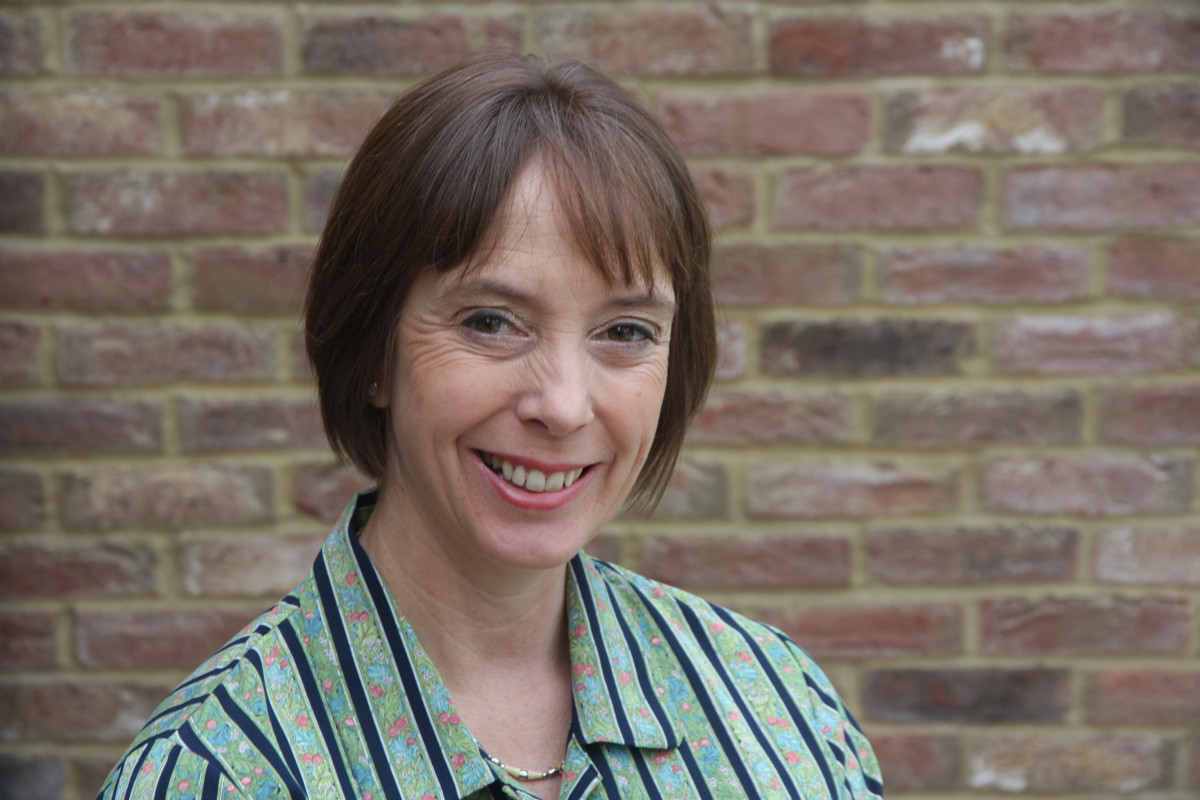 "I found my love for the craft ten years ago after my husband bought me a candle making kit for Christmas. For the first three years, I sold the candles at markets, independent shops, hotels and restaurants, but many people were interested in how to make them, so I started hosting workshops six years ago. At the start, I ran them in my conservatory, but as the business grew, it led to creating a purpose-built studio and it has now become a full-time occupation."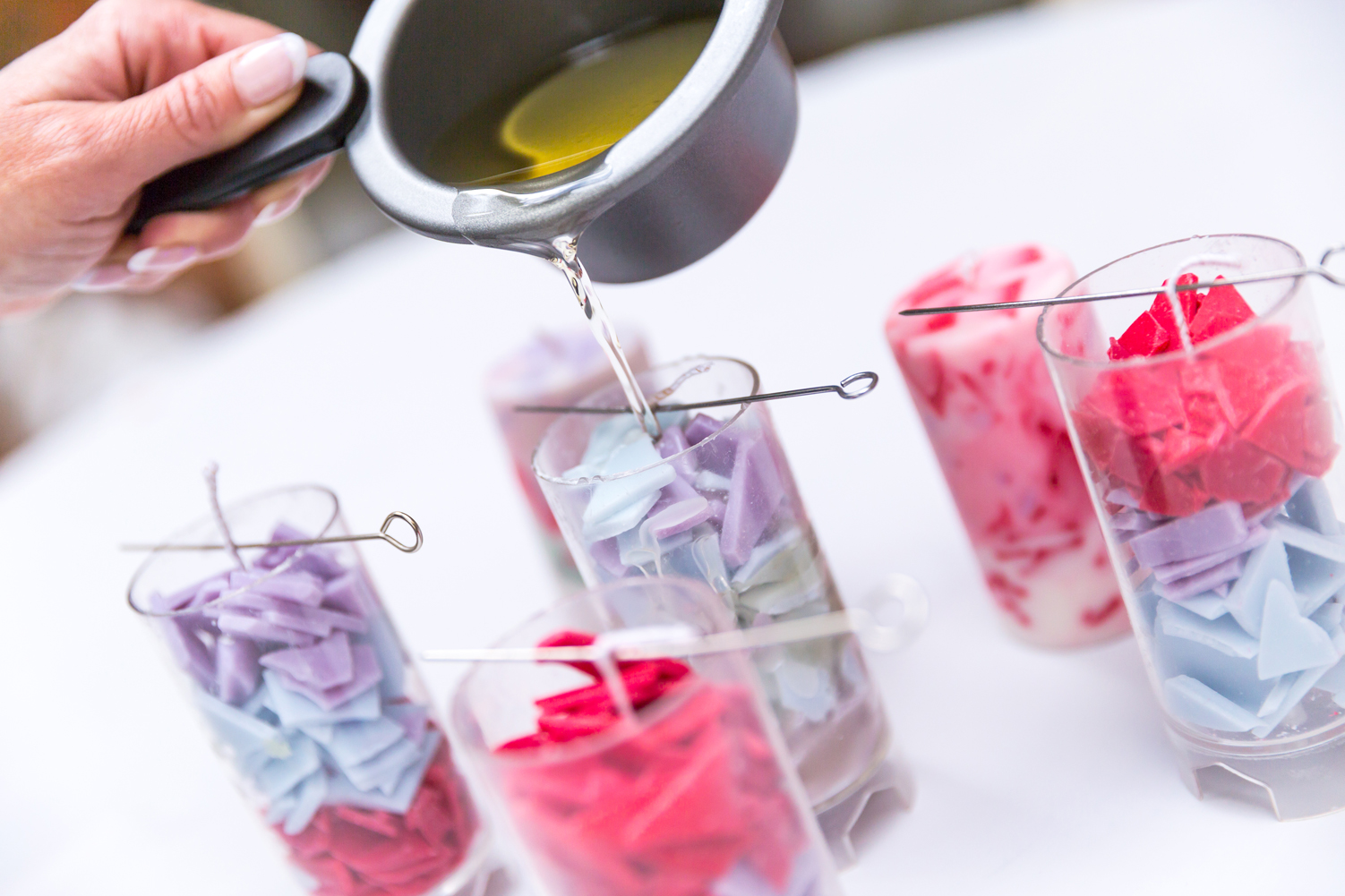 "There are so many activities involved in managing a business that you don't think about at first, such as accounting, running a limited company, digital marketing, all whilst trying to scale up your business! My favourite career highlight since launching the company is having my book, Making Candles, published by Search Press. It was a great experience overall, especially seeing it promoted at book fairs in London and Frankfurt.
Helping people set up their own candle businesses is a really positive part of my job. The feedback I get is truly motivating and heart-warming, and seeing people return again and again is really rewarding."
To find out more about Sarah and book a workshop, head to candlebyevents.co.uk
"I love having complete autonomy over what I do"
Paper Posies is Katie Murray's one-woman-brand, indulging her penchant for all kinds of flowers and foliage, recreating from nature and others from her imagination.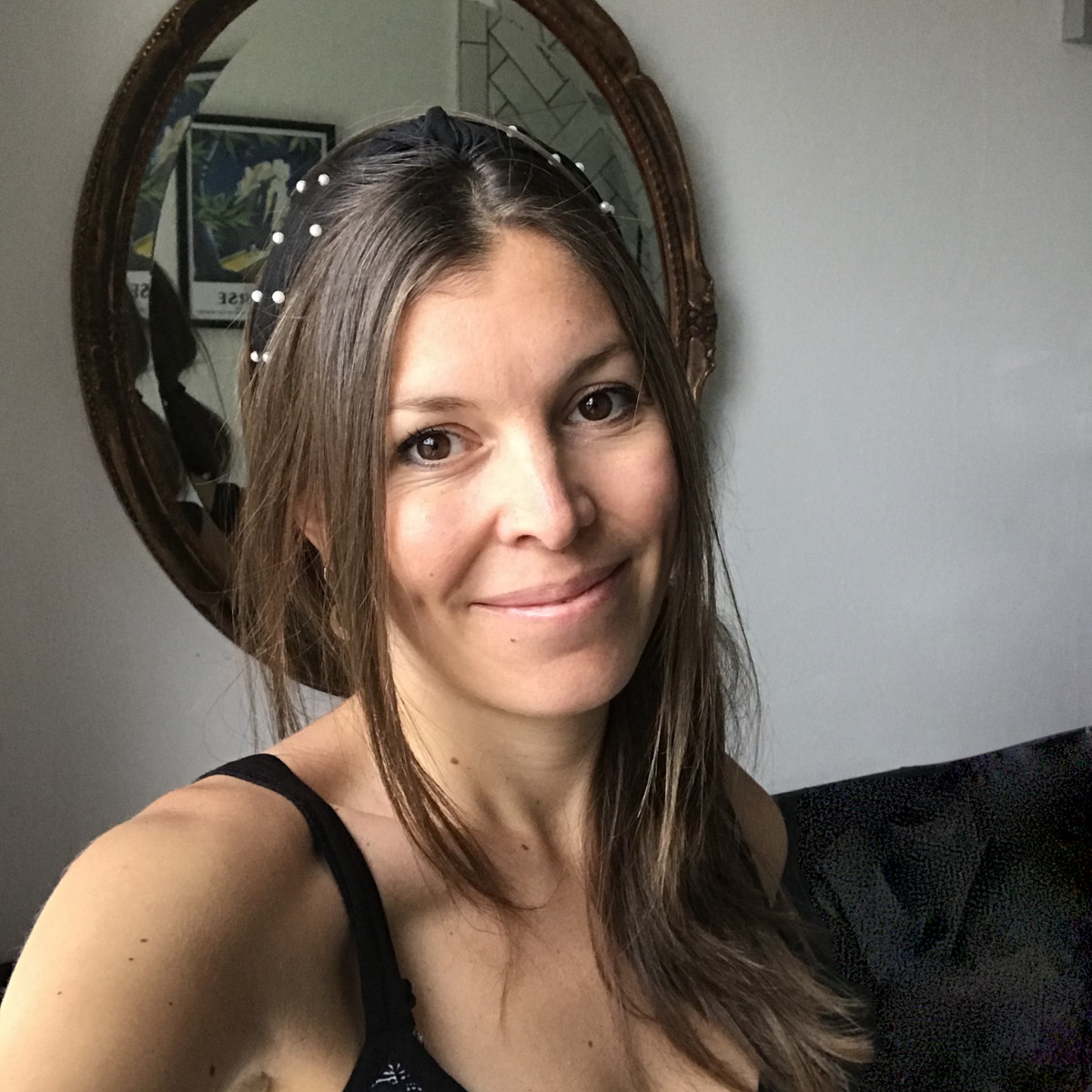 "I've always been very creative and completed a textiles degree, but I also had many business ideas along the way that never really took off. It all started a few years ago, when I was creating decor for my friend's wedding and I came across paper flowers on blogs and Pinterest. I'd never seen or heard of them before and I instantly became hooked!
At the time, I was working at a company that made costumes for film and television. There was exciting elements to the job, but I really missed creating my own things and using my imagination. I've always wanted to run my own business, so I eventually quit when Paper Posies started to take off. That was five years ago, although it feels like a lot less – it's flown by!"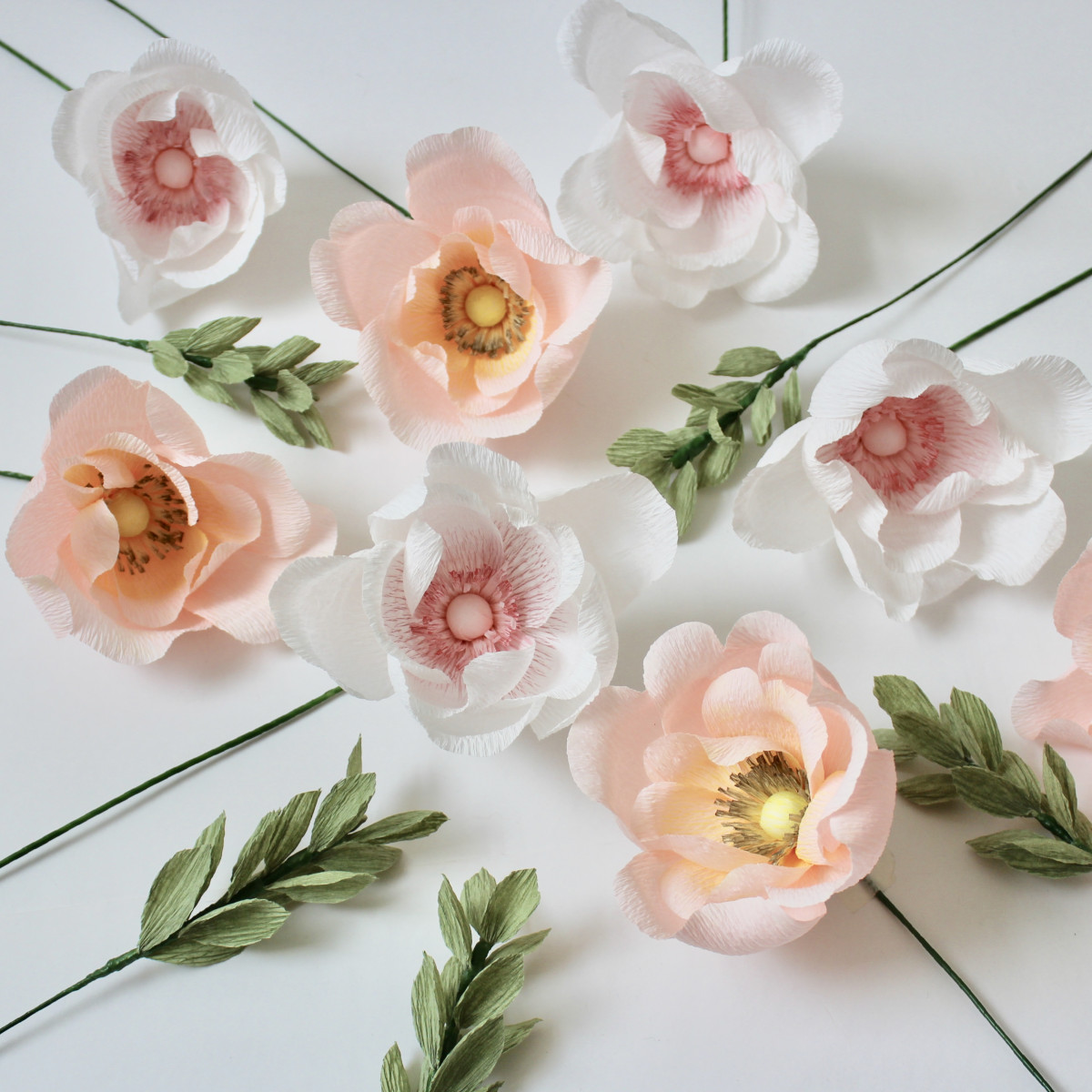 "There are hundreds of people that continually inspire me to keep creating – I love following other paper flower makers, such as Tiffanie Turner, Margie Keats of The Lovely Ave and Woodlucker. Natasja Sadi makes the most insanely beautiful sugar flowers that I get so much colour and texture inspiration from, however I'm influenced by lots of different artists over many disciplines.
Paper Posies is run by me, but without a doubt, having to multitask alongside every aspect of running a business alone is the trickiest part, but being my own boss and knowing that every success is because of the hard work and energy I put in is the most satisfying part. I love having complete autonomy over what I do and how I spend my time!"
Adorn your home with Katie's creations at paperposies.co.uk
"I wanted to put my skills to better use"
Kate Charlton's range of handmade, contemporary ceramic keepsakes took off after she first used the material during her university course.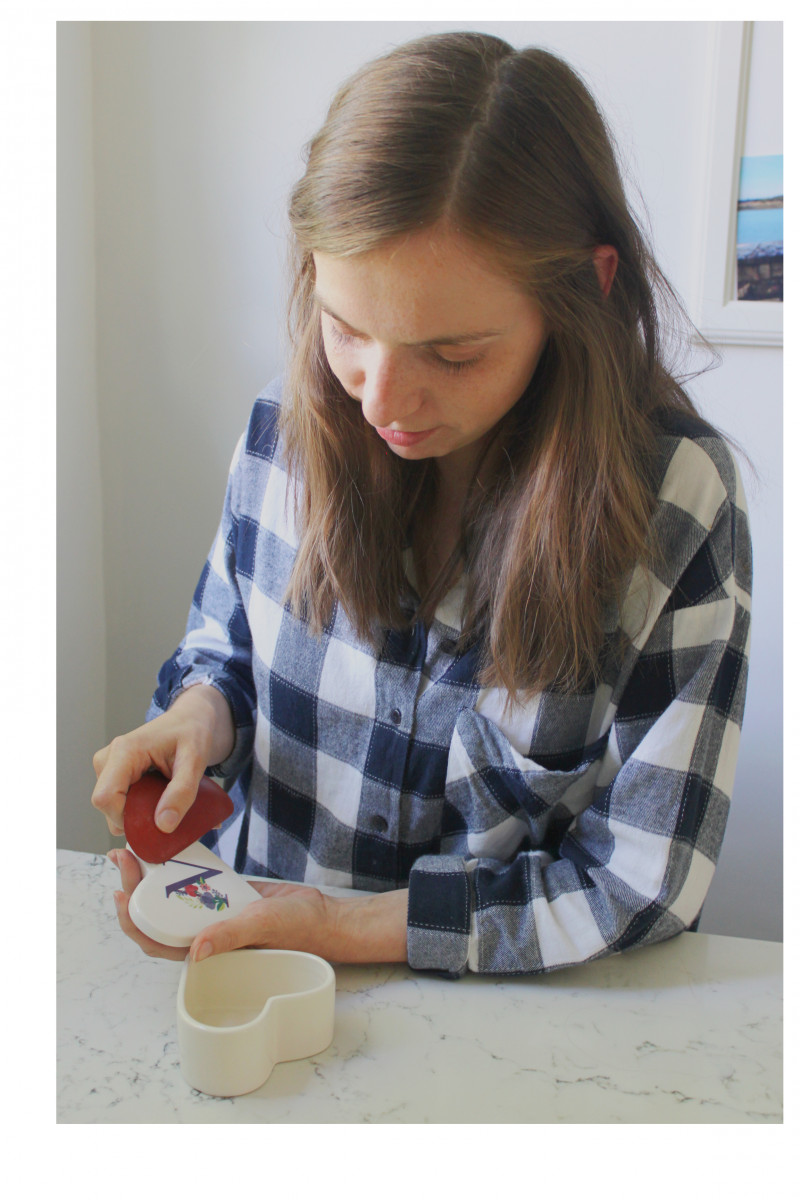 "Whilst studying Three Dimensional Design, I fell in love with clay and chose to specialise in it. When my studies ended, I was determined to make a career out of working with ceramics, and I was able to make the final leap six years ago when I joined Not On the High Street.
I launched my business after a succession of jobs which didn't make me happy – I needed a career change, and I wanted to put my skills to better use, and be the one to reap the benefits. Small, creative businesses always inspire me, and one designer and maker in particular is Lauren Aston. Her business has grown from strength to strength over the last few years, and creates some amazing, contemporary knitting designs."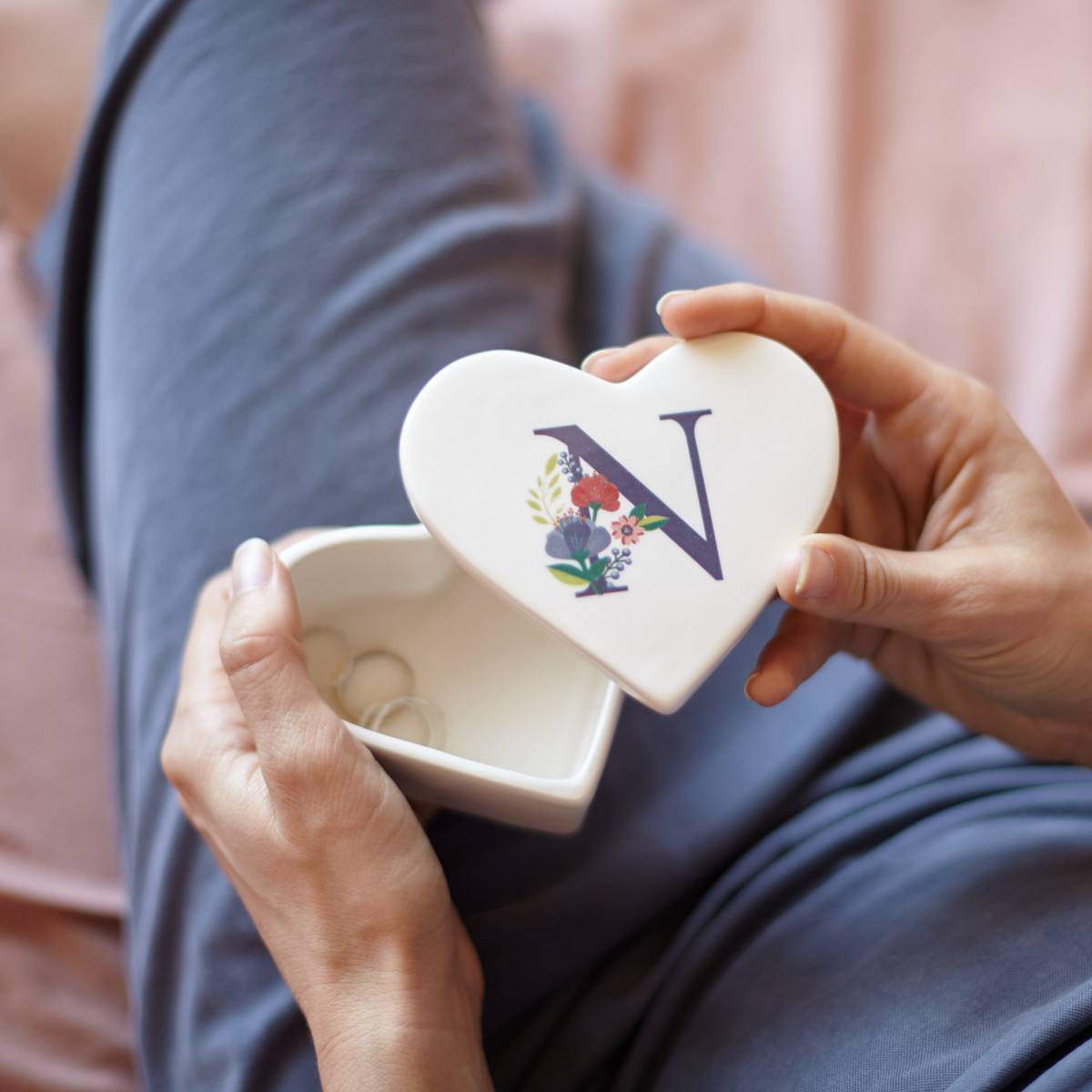 "My favourite career moment so far has to be when I was finally able to hand in my notice at my previous job. I'd been working full-time whilst building up my business, which has eventually led to where I am today. However, the hardest part was all of the initial stages of designing, making and listing new products, whilst simultaneously working full-time to pay the bills!
My efforts paid off, and two years ago when I had my first child, I was very nervous about returning to work and how this would be possible with a little one. I quickly realised that the beauty of running my own business meant that I could make it work. I managed to get a really great balance, and found that not working the 'typical' nine-to-five means I can be there for my daughter and work hard for my business in a flexible way."
You can find Kate's range at notonthehighstreet.com
"It's good to stop and look back at how things have progressed"
Joanne Hawker is a designer, creating gifts and project pouches for fellow crafters. She is also the founder of #MarchMeetTheMaker, uniting creatives everywhere.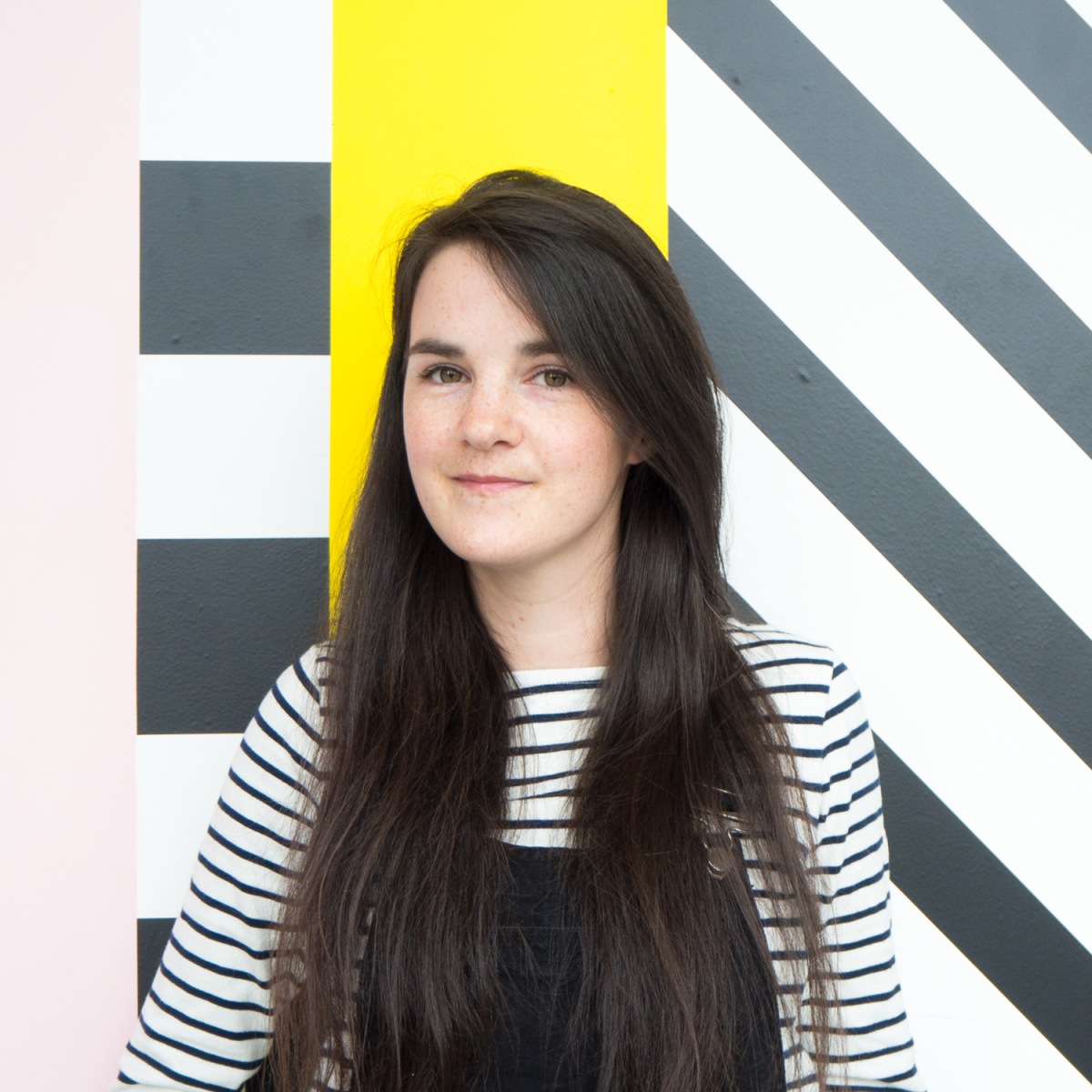 "From an early age, my Christmas lists contained craft kits or art materials – if it involved making something, I wanted it! But I really found my love for it after leaving university and spent my evenings filling up sketchbook after sketchbook. In 2011, I turned my ideas into prints and listed them on Etsy with no real intention of becoming my own boss. I just wanted to find a use for my ideas and perhaps make a little bit of extra money on the side, and it all snowballed from there!"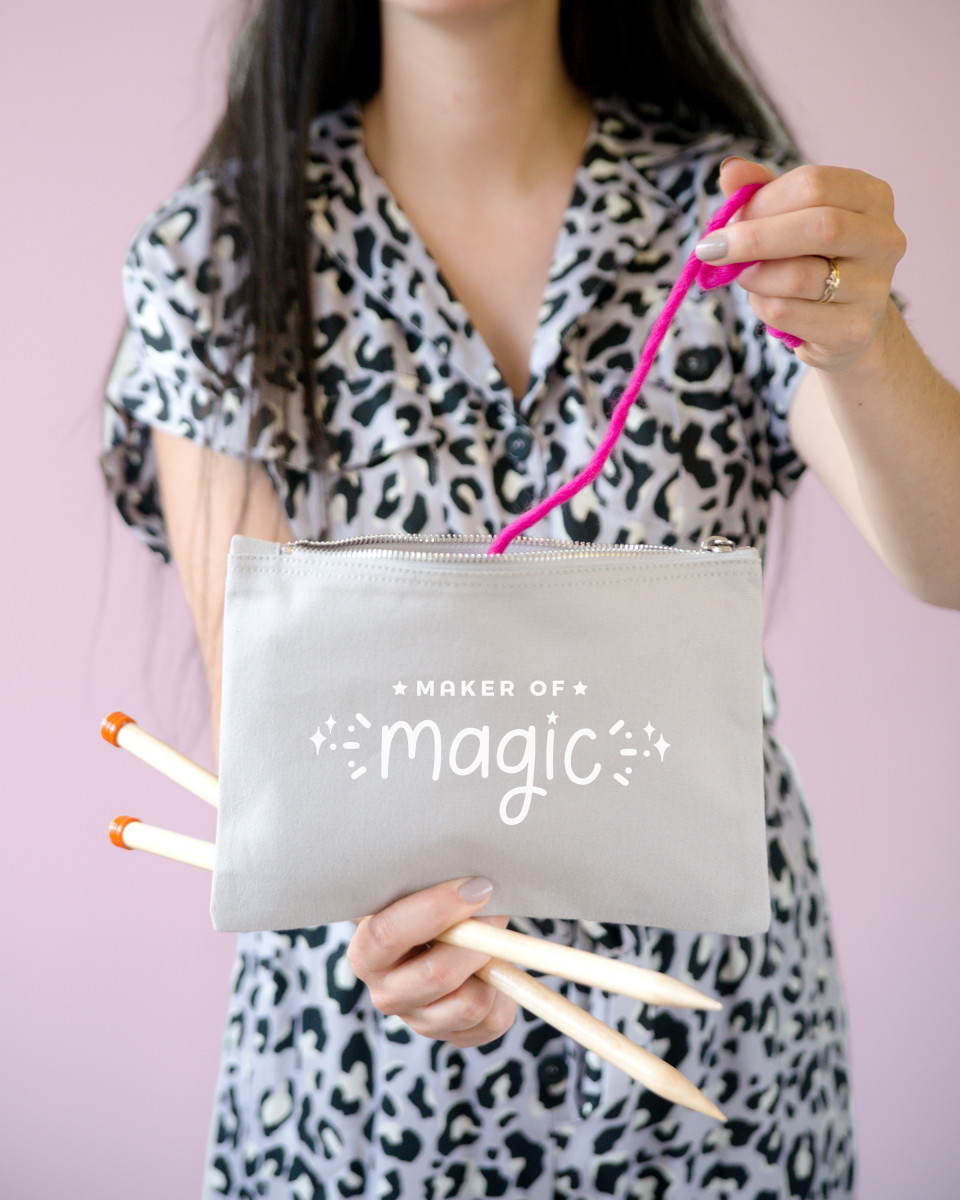 "I now design and make greeting cards, cotton project pouches for keeping makes together and prints. I really enjoy creating cards with a hidden message, which is where my scratch and reveal cards come in. There's something special about watching someone's face as they scratch off the front to reveal their surprise!
Being my own boss has brought about a number of opportunities, which have pushed me further out of my comfort zone and I'm very thankful for – such as guest appearing on podcasts and being a part of an all female talk panel. They scared the life out of me, but I'm pleased I did them! As cheesy as it sounds, seeing how far I've come is important – it's good to stop and look back at how things have progressed.
I wouldn't say there's one particular person that inspires me, but more the creative community as a whole. I always find the creatives who join me for #MarchMeetTheMaker and #MeetTheMakerWeek really inspiring. They all have such unique stories to tell and make such wonderful products!"
See Joanne's range at joannehawker.co.uk
Busymitts
Share your makes