Blog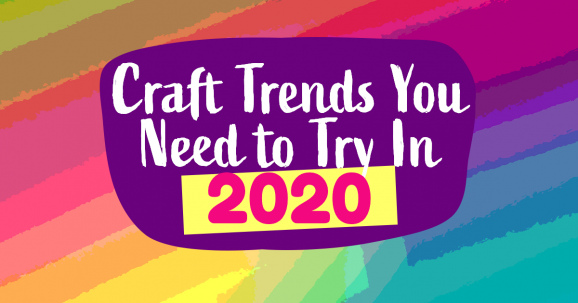 2020. One year, four seasons, and a whole load of occasions to craft for! A new year can only mean one thing: a fresh crop of crafting trends for you to hop onto. We've gazed into our handmade crystal ball to discover which techniques you need to be brushing up on to ensure that 2020 is your craftiest year yet. From captivating resin art to a crochet-along, traditional crafts and the animals you'll be seeing everywhere, here's our lowdown on what you need to give a try over the next 12 months.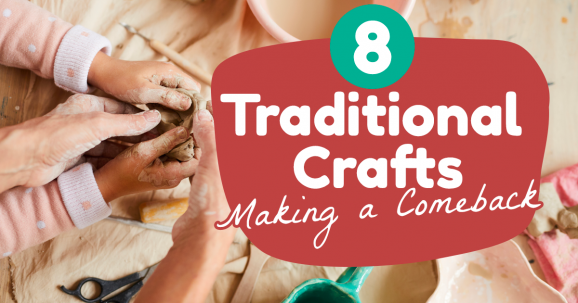 Pastimes of yesteryear are making a comeback, big time! Hobbies such as jigsaw puzzles and painting by numbers have seen a huge surge in popularity as people are looking for more mindful ways to relax. Why don't you take a trip down memory lane and revive a craft or hobby that you once adored? Check out our blog all about traditional crafts that are making a huge comeback.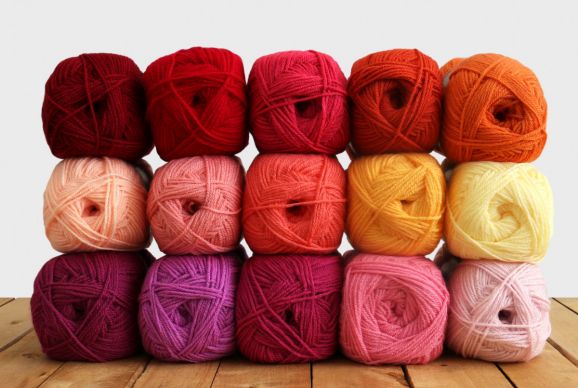 Wool Warehouse
Well, isn't this good timing? Our friends at Wool Warehouse have teamed up with Attic24 to create a brilliant crochet-along that you can start your crochet journey with! The design has been inspired by the beautiful exuberance of dahlias, and Lucy from Attic24 has chosen fifteen shades of Stylecraft Special DK to create a vibrant striped blanket, capturing the joy of late summer. Purchase the yarn pack from woolwarehouse.co.uk, then head to attic24.typepad.com to find the pattern, with weekly instalments every Friday throughout January and February.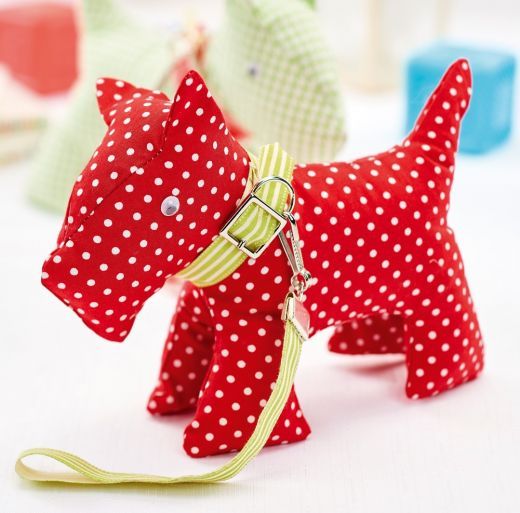 Which cuties will you be seeing on your crafty radar? According to our top-secret animal trend expert, pandas, poodles and caticorns (yes, you read that right) will be stealing the limelight in 2020! Oh, and we couldn't forget to mention one of the most charming pooches out there, the Scottie dog – you can stitch your very own right here!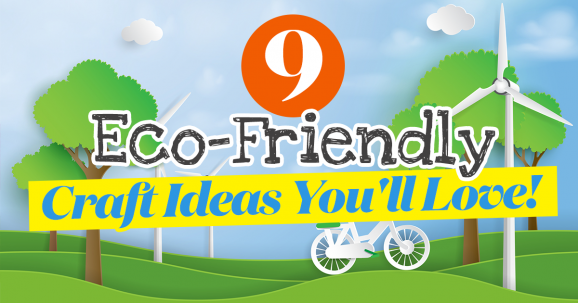 Not a trend, but a need; raising awareness of the impact our actions are having on the environment is more apparent than ever before! Looking for ways to be more eco-friendly when making? Head to our eco-friendly blog post where we're helping you recycle old items, find alternatives to plastic and upcycle all in the name of nature and crafts!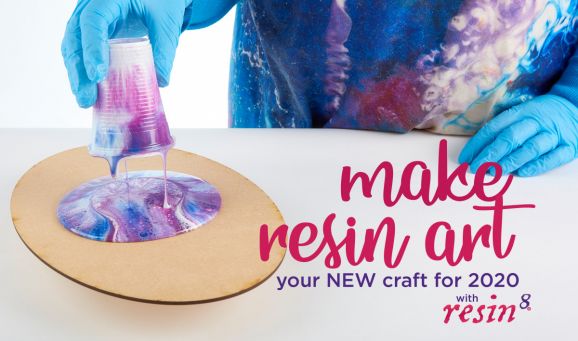 Make 2020 the year that you learn a new craft - and resin art is a fabulous place to start! Whatever your level of skill - hesitant beginner, increasingly confident resin dabbler or full-on professional - resin offers you oodles of creative opportunities. Jump into the world of resin and check out resin8.co.uk for every colour, embellishment and sparkle you could possibly dream of. From crystal clear resin to art classes, vibrant pigments to tools and accessories, Resin8 is your go-to supplier for all things resin!
6 Alternative Card Shapes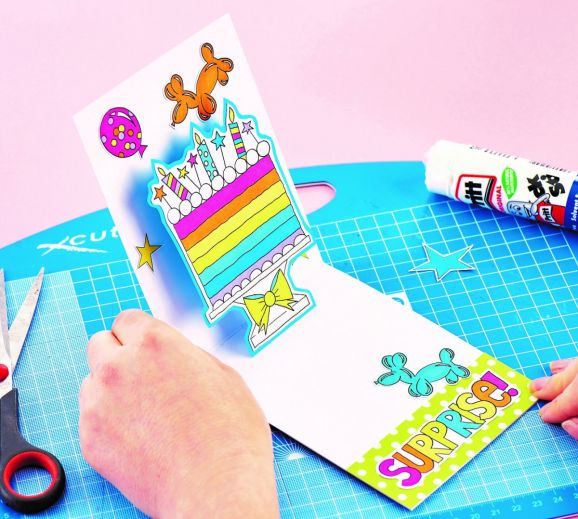 2020 is the year that you'll be trying a whole array of unique card shapes! Step away from the humble top-fold greeting and enter into a world full of surprises and craft designs with shaker elements, hidden messages and fun interactions! Our friends at PaperCrafter magazine have some brilliant ideas.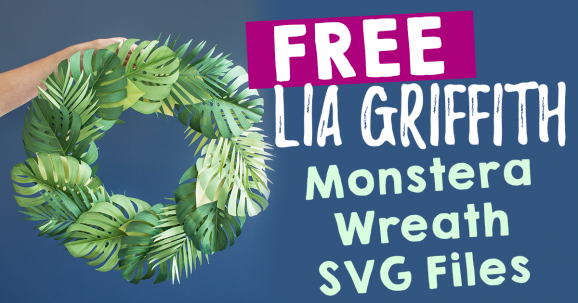 In a nutshell, digital crafting involves using your computer or tablet to print or cut designs. It's as simple as printing any other document and a wonderful way to keep your stash tidy because everything is stored on USBs, discs or as downloads on your computer. You can create just about anything imaginable – scrapbook pages, card designs, home decor, the list could go on! You can download three of Lia Griffith's SVG files for free right here and view Lia's full range of designs at liagriffith.com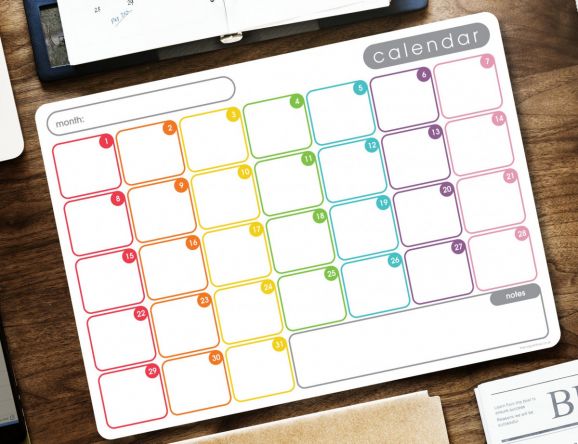 Thanks to the likes of Mrs Hinch and Marie Kondo, staying organised has never been more en vogue! This magnetic monthly calendar is a fantastic way to keep track of important dates and projects. With such a colourful yet stylish appearance, it's sure to brighten up any craft room, office or kitchen! £9.95, themagnetshop.co.uk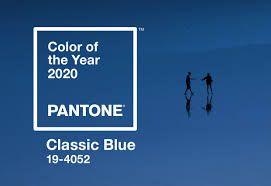 Pantone
It's official, Classic Blue is the new black. There's no doubt about it that we'll be seeing this striking yet relaxing shade everywhere over the next 12 months – and we're here for it! "Instilling calm, confidence, and connection, this enduring blue hue highlights our desire for a dependable and stable foundation on which to build as we cross the threshold into a new era" - Leatrice Eiseman, Executive Director of the Pantone Color Institute
Busymitts
Share your makes