Blog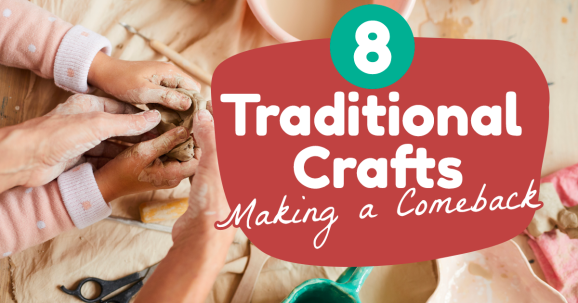 It's often said that everything comes back into style, and that certainly rings true for crafting. Trends from the past that we once fondly enjoyed are beginning to be recognised once again as new generations discover them, thanks to the advent of social media sites like Pinterest and Instagram. Have a little think about what you used to craft in the 80s, 90s and even early 00s, you're more than likely to see them nowadays as the trendiest craft to be trying – luckily you can sit there smugly saying "I already know how to do this"! From macrame to needle felting and floristry, read on to discover what's making a comeback…
Photography © Annabelle Hickson
No matter what the occasion, flowers make gorgeous gifts – just a small bunch can say a thousand words. Instead of heading to your local florist, why not try taking up the skill yourself? A Tree in the House by Annabelle Hickson provides stunning ideas and instructions for flower installations and arrangements. (Hardie Grant, £25)
Photography © Annabelle Hickson
Top Crochet Patterns
Some of you may know it as the craft of the seventies, but macrame has had a resurgence and a little makeover to turn it into a modern-day craft that interior lovers are lusting after in order to achieve a boho vibe. Put simply, it's the art of knotting rope in order to create hanging baskets, wall decorations and even bags – the ultimate style accessory for summer 2019.
My Life Handmade
Amp up the handmade factor in your home and take up this old-favourite. To make things easier, the My Life Handmade Weaving Kit includes everything you need to get started with modern tapestry weaving, including a pinewood loom and an assortment of soft wool in different colours and textures. Coming soon, mylifehandmade.com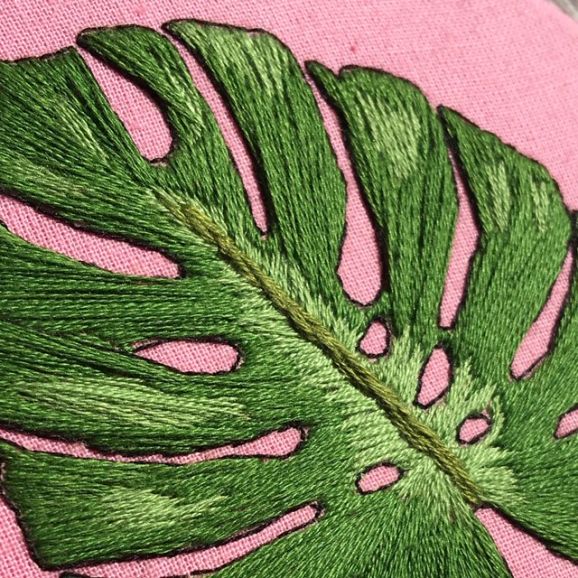 Wimperis
Embroidery: Behind the scenes at the Victorian House of Arts and Crafts
Back in January, BBC Two transported six modern-day crafters back in time to experience the ideas and practices of the arts and crafts visionaries. We managed to catch up with embroiderer, Niamh Wimperis about her journey into the past…
What did you learn from the show?
On a personal level, I stopped doubting myself – it sounds silly but the show did change my life in terms of my self-belief. In a broader sense, I learnt how much can be done when you have your phone removed. You don't realise what a drain on your time social media is until you can't go on it any more.
Was there a real eye-opening moment for you?
It definitely had to be learning how to do the rushing for the seat of Abdollah's Sussex Chair. Chair rushing is hard, physical, skilled work, and it can take all day to do a single chair seat. We kept discovering that seemingly simple objects have so much work put into them. Craft is
undervalued and underappreciated, and worst of all, these skills are being lost!
What is it about embroidery that appealed to you the most?
I'm known on Instagram for passion-filled rants about how underappreciated and powerful embroidery is. It's so accessible, you don't need a forge or a kiln or anything that ties you to a place, you can take it anywhere, and it's so cheap! Plus, it doesn't matter if you're good, as stitches can always be unpicked and fabric is incredibly forgiving.
How do you think crafters and influencers can revive traditional crafts?
We just need to keep posting and talking about it. Stephen Winstanley, our lovely potter on the show, took up ceramics because he saw it on Instagram. Obviously, I'm biased towards embroidery but any craft or form of making is good for the soul – especially now when so many people are stuck in jobs that make them miserable. We're all missing the connection that creating brings.
Was it a shock returning to the modern world once you completed filming?
It was really hard to go back to my 'normal' supermarket job after having a whole month of being able to create. Even now, nearly seven months after we finished filming, I find myself missing it – the house, gardens, the closeness to the other makers, and the production crew. I didn't realise it would have such an impact and weirdly, I really miss my bustle!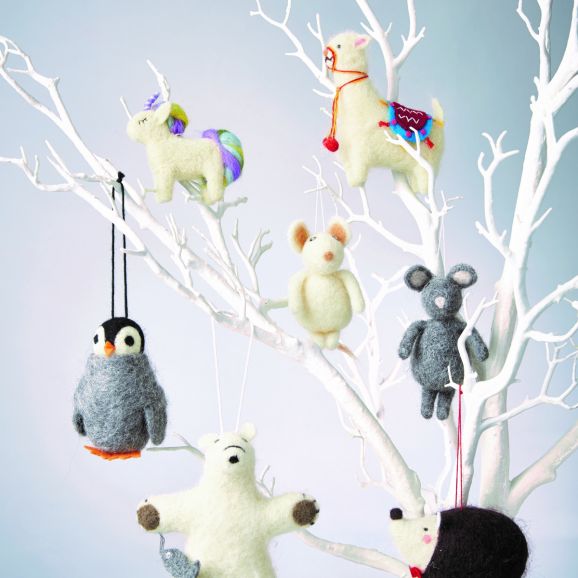 West Design Products
If you're looking for a craft to make people say 'Wow!', then this classic will be right up your street. Resulting in super cute creations, needle felting transforms plain pieces of wool into mindblowing 3-D objects using a barbed needle. We can assure you that it's nowhere near as complicated as it looks – but you don't have to tell your friends and family that!
Calligraphy is another technique that's having a resurgence, dip your toes into this craft that even counts Megan Markle as a fan! We have plenty of calligraphy projects on our website to start you off on your journey.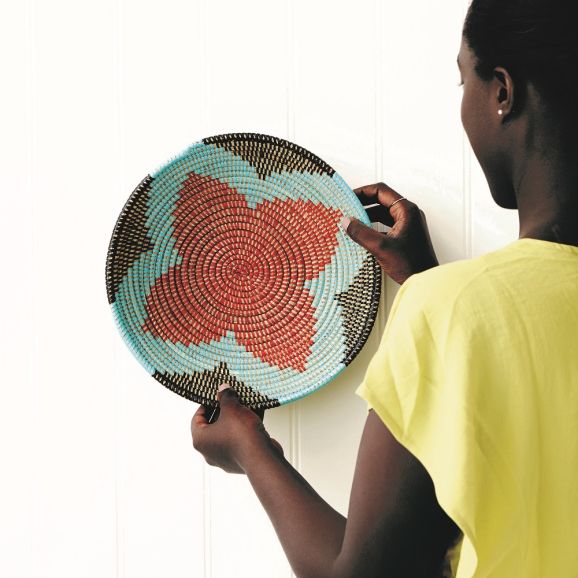 Photography © Penny Wincer
The Heritage Crafts Association recently released their list of 'endangered crafts', and among it was basketwork. However, Tabara N'Diaye is on a mission to resurrect this skilful technique in her book, Baskets. Discover more about the tactile craft as she explores its history and origins through her Senegalese roots. With clear instructions and illustrations throughout, Baskets demystifies the art of basket-making for all skill levels. (Quadrille, £14.99).
It's not a relaxing night in without a candle burning in the background – who agrees? Luckily, it's now easier than ever before to make your own impressive candles from the comfort of your craft room. Eazi Candle, created by On a Wick & a Prayer, allows you to recycle all your loved candle containers and bring old favourites back to life all thanks to their nifty kit.

Busymitts
Share your makes