Blog
Tags:

christmas project, colouring book, craft, crafts, fabric, gift, paper, papercraft, patterns, pens, pentel, sewing, shopping, software, weaving,
Advertorial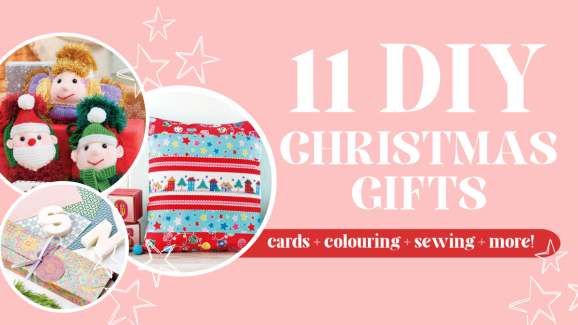 The clock is ticking, and it won't be long before we're getting out our Advent calendars and counting the sleeps till Christmas! Don't worry though, there's still time to make gifts for your loved ones and if you're looking for some inspiration, check out our top picks below! From stash boosters to make personalised cards and gifts, to colouring books and kits to delight crafty recipients, you're bound to find just what you're looking for.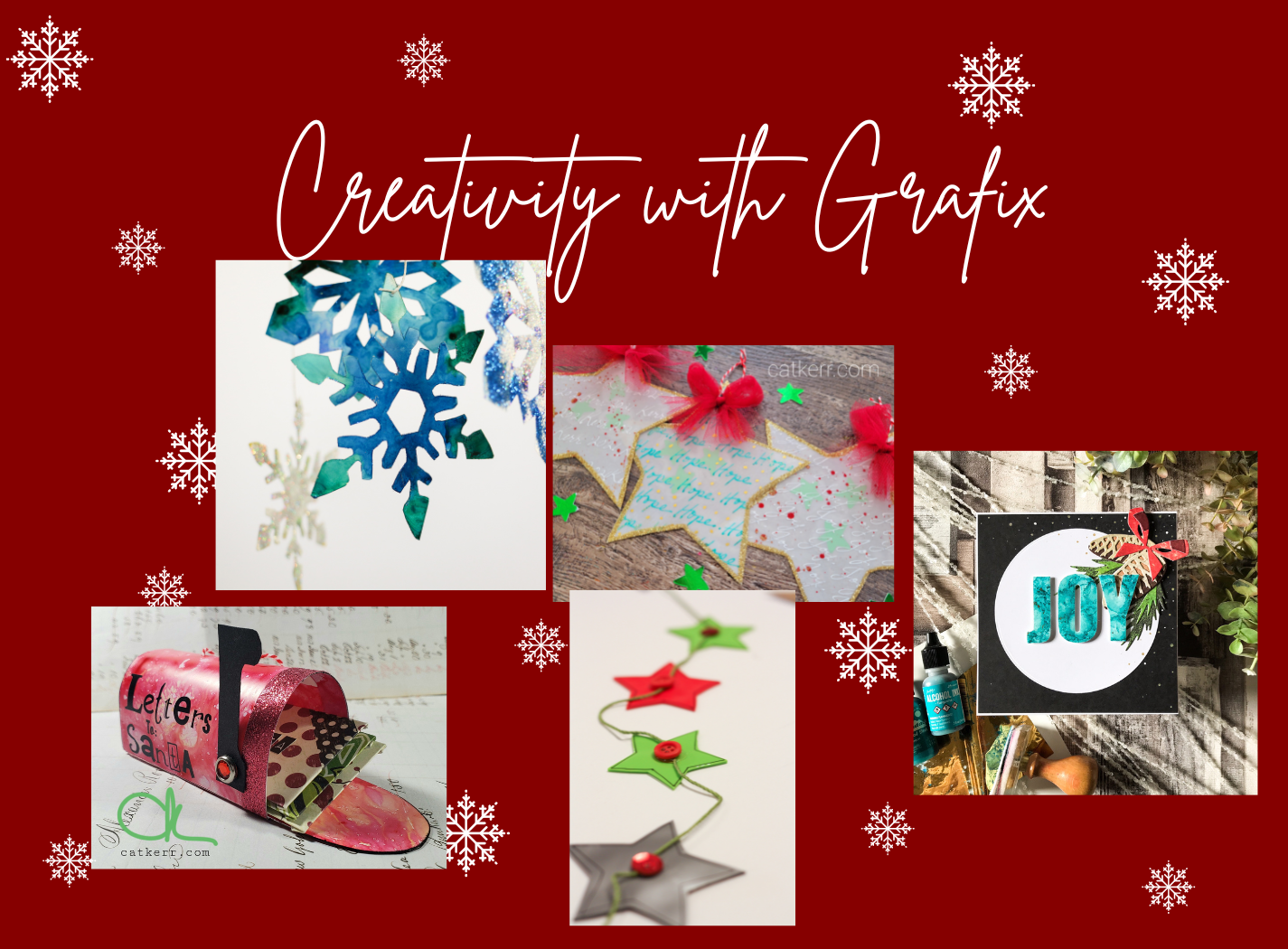 Creativity with Grafix
Get creative for the holidays with Grafix materials, including Shrink Film, Craft Plastic, Dura-Lar, Metallic Foil Board, Artist-tac and so much more! These versatile products are perfect for homemade gifts such as cards, journals, jewellery, table and holiday decorations, or projects with your kids. You can also use a variety of mediums with these, from alcohol inks and markers to coloured pencils and acrylics… so many creative possibilities!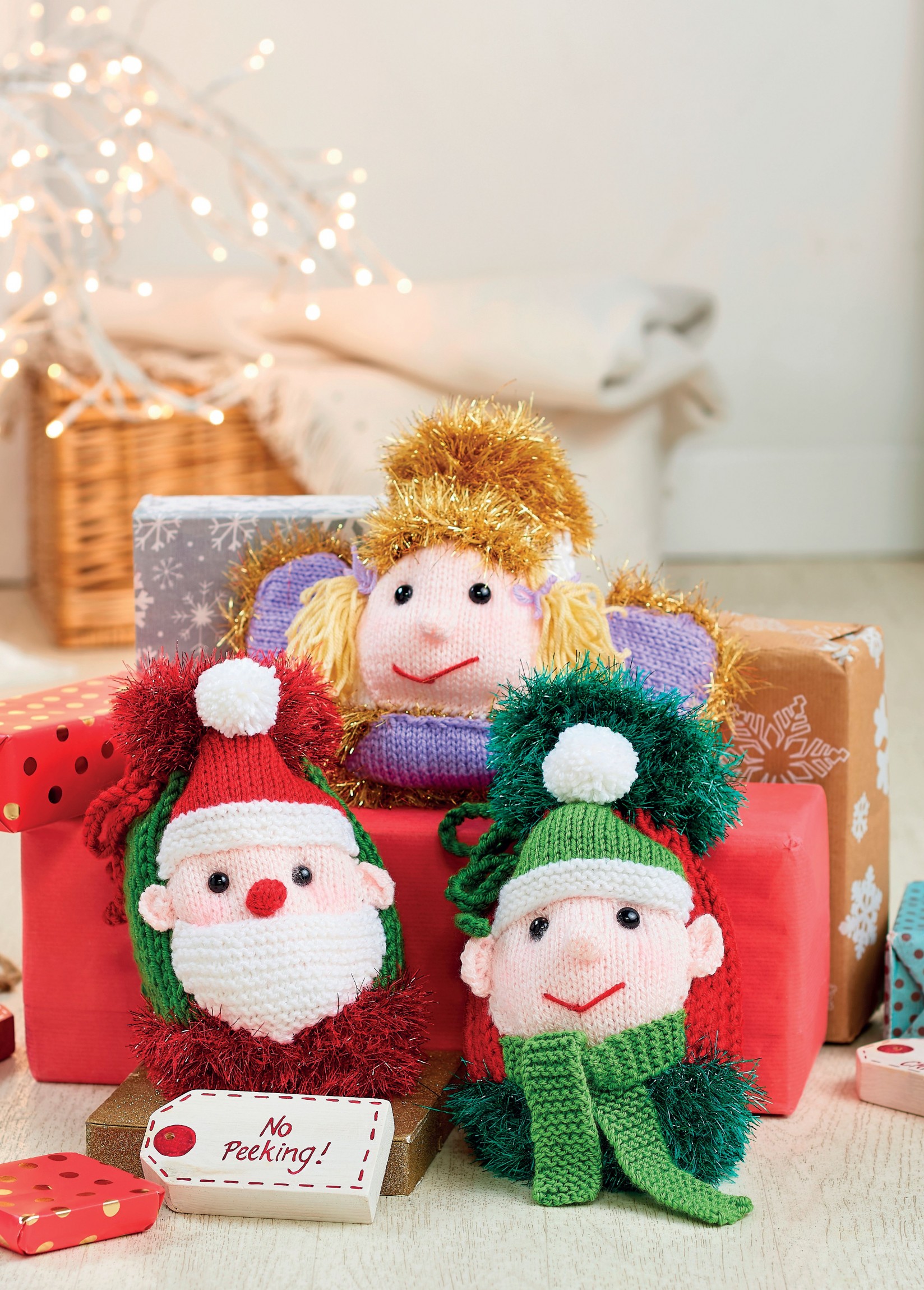 Knit Festive Gift Bags
Designed by Nicola Valiji, these knitted Christmas gift pouches are sure to delight your friends and family. Choose from an adorable angel, a traditional Santa Claus and a cheeky elf. Or, why not knit the full set? Best of all, they make truly unique keepsakes that can be cherished for years to come!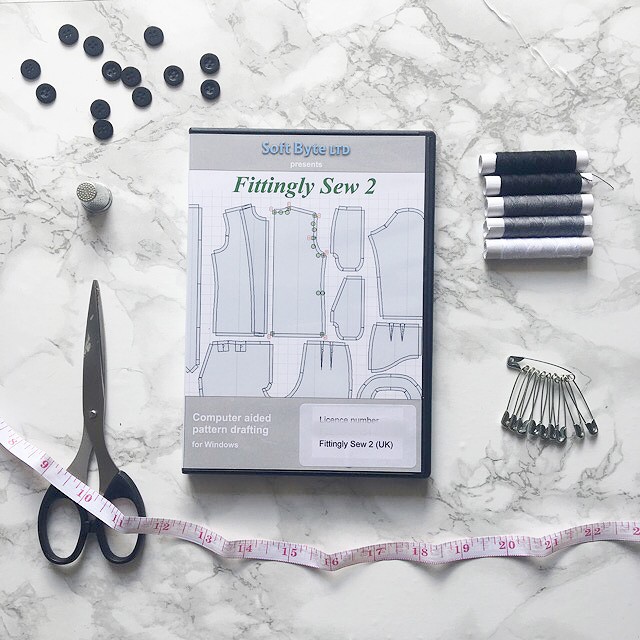 Fittingly Sew 2
Fittingly Sew 2 is a computer program that uses a huge range of body measurements to create paper patterns that fit any size and shape! You can use the built-in templates or design garments from scratch, whilst having full control over seam allowances, darts, tucks, facings, etc. What's more, you can use photographs or artwork to design fabrics, and then print patterns directly onto the fabric you have designed to create the perfect Christmas outfit for a loved one.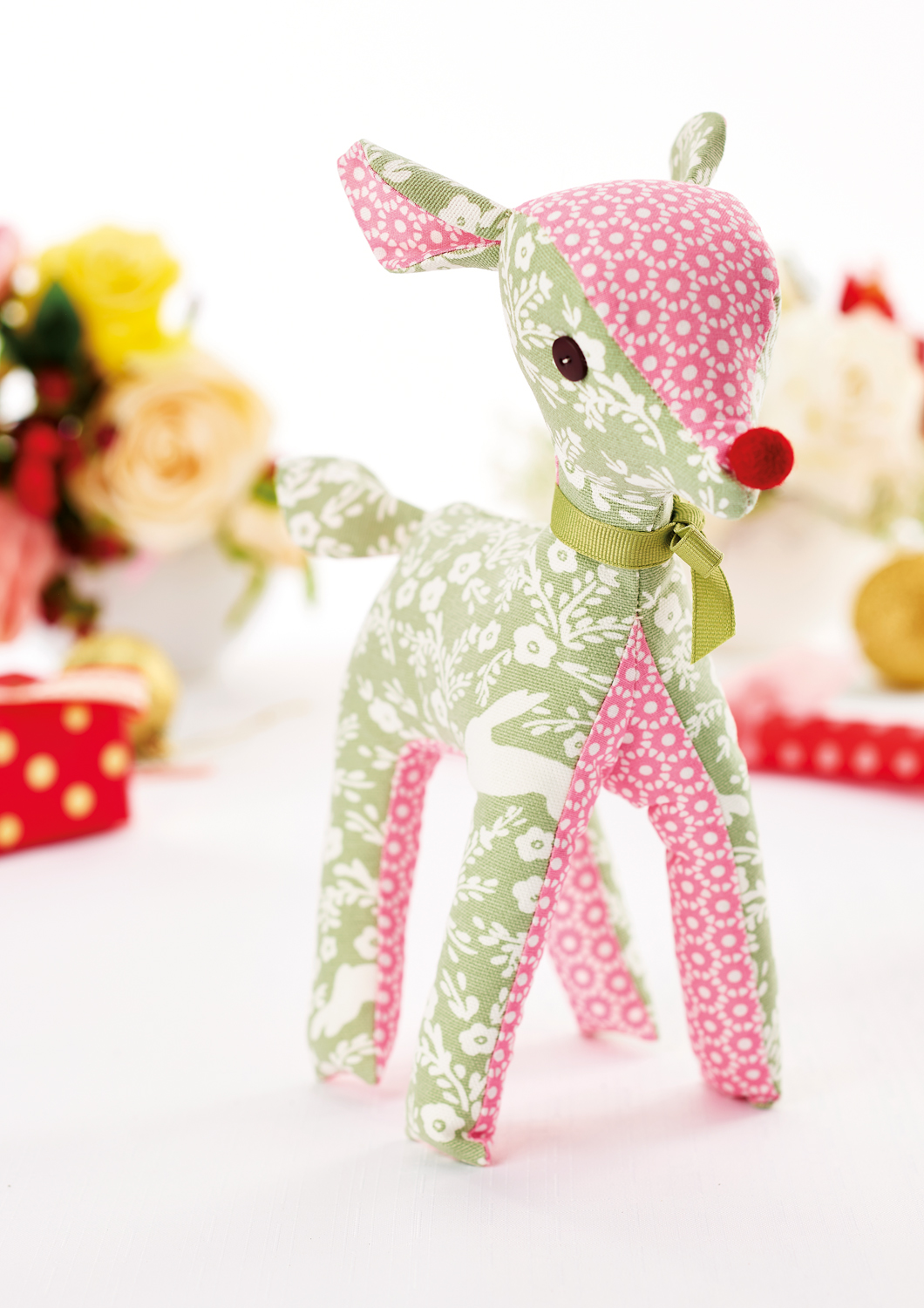 Stitched Reindeer Toy
Sew this lovely new recruit for Santa's sleigh team! With his pom-pom nose and ribbon bow, Amanda Walker's pretty little reindeer would make an adorable gift for any little ones in your life. The toy is easy to make, stitched on the machine in two contrasting fabrics. Why not switch up the colours and patterns to suit the recipient?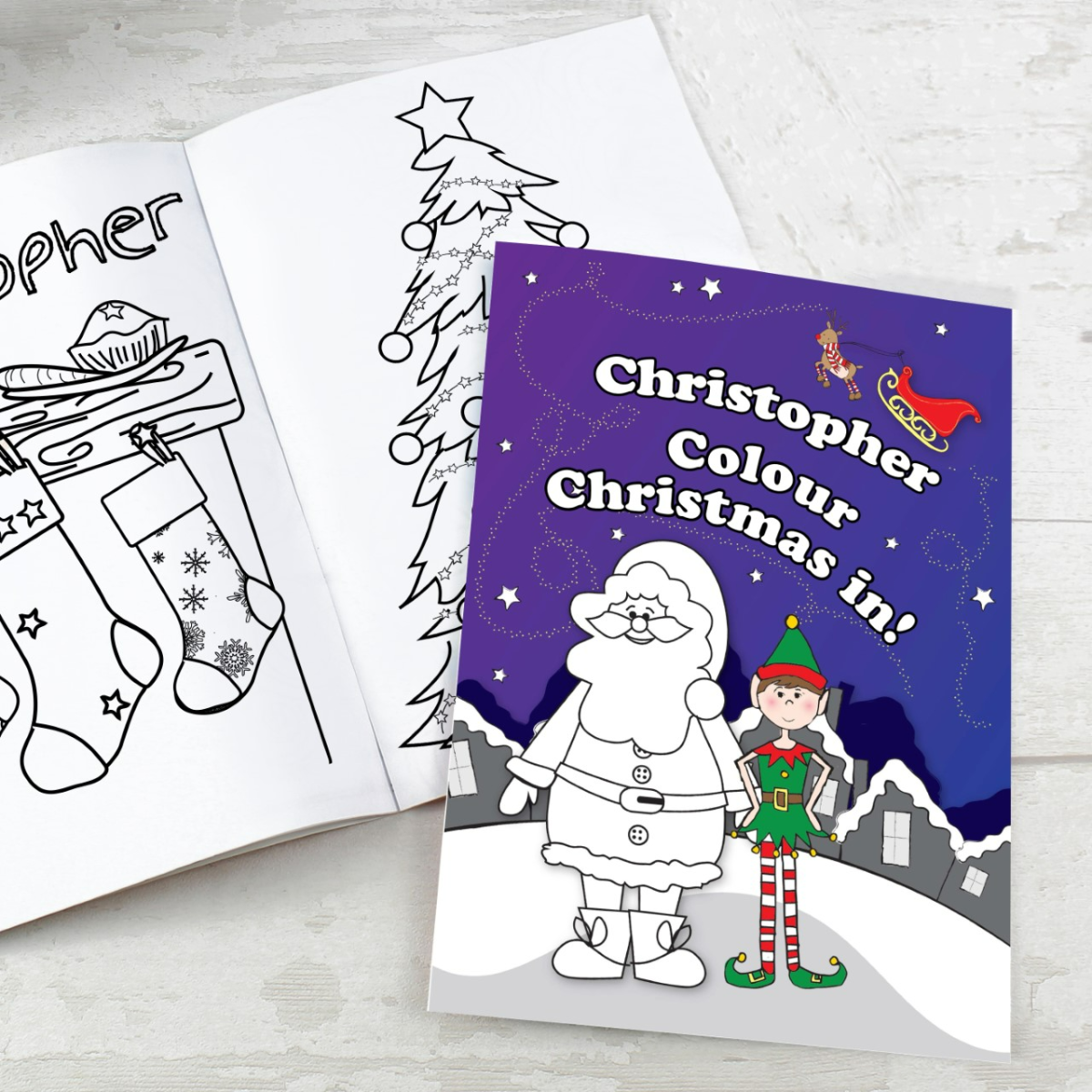 Personalised It's Christmas Elf Colouring Book
For Christmas, YuHu Gifts have created the perfect gift for any child with an active imagination. This personalised Christmas-themed colouring book will provide hours of fun for your children, as well as giving you the opportunity to spend some quality time together. Making it the perfect stocking filler! On sale now for £6.99 (excl. postage).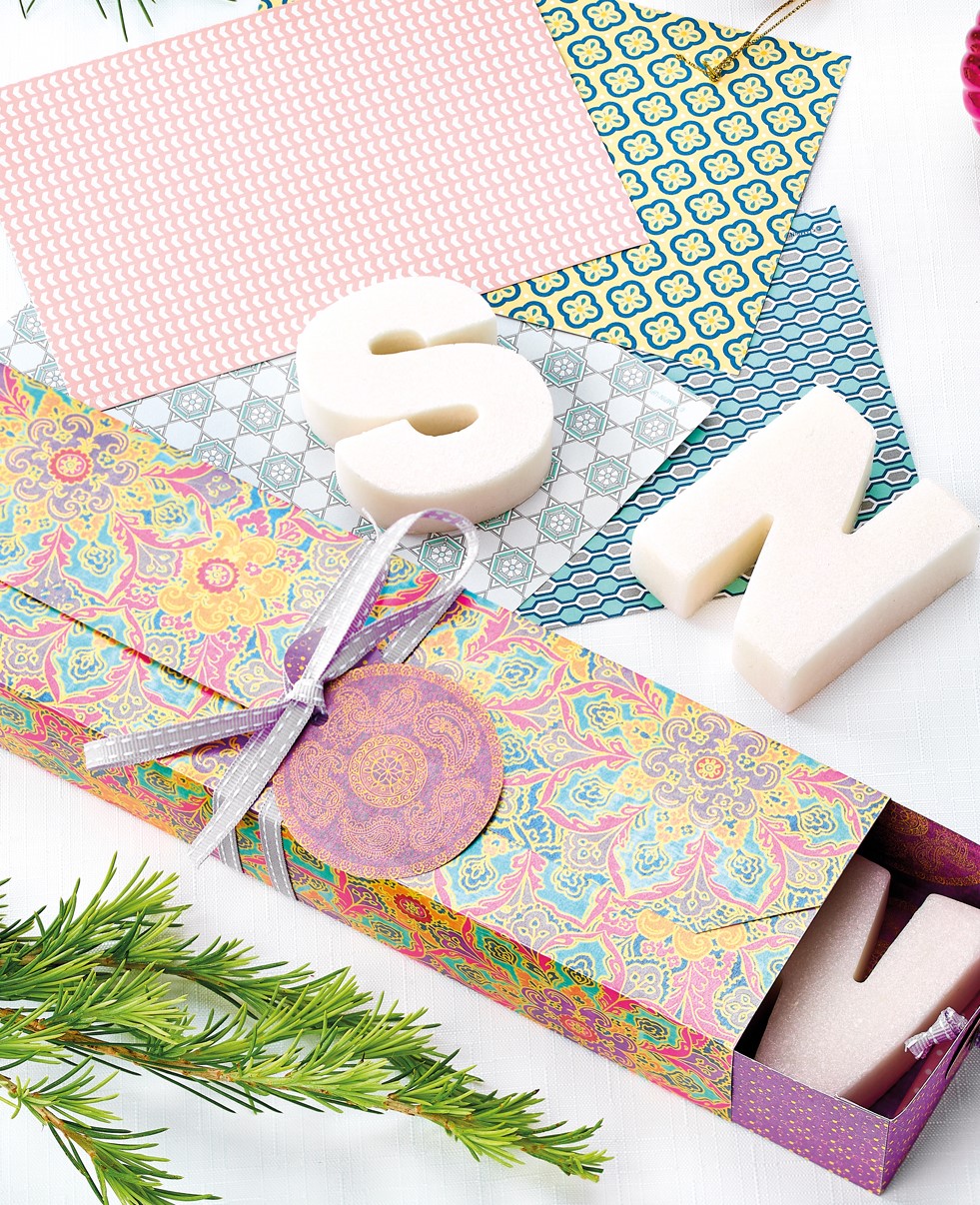 Gift Boxed Soaps
Picture this – you've worked hard to create a lovely set of hand-made soaps, complete with scrummy fragrances and extra glitter. You could put them in shop-bought gift packaging, but it would be so much nicer to create your own, using gorgeous double-sided papers and card. These delightful gift boxes are easy to make and guaranteed to impress!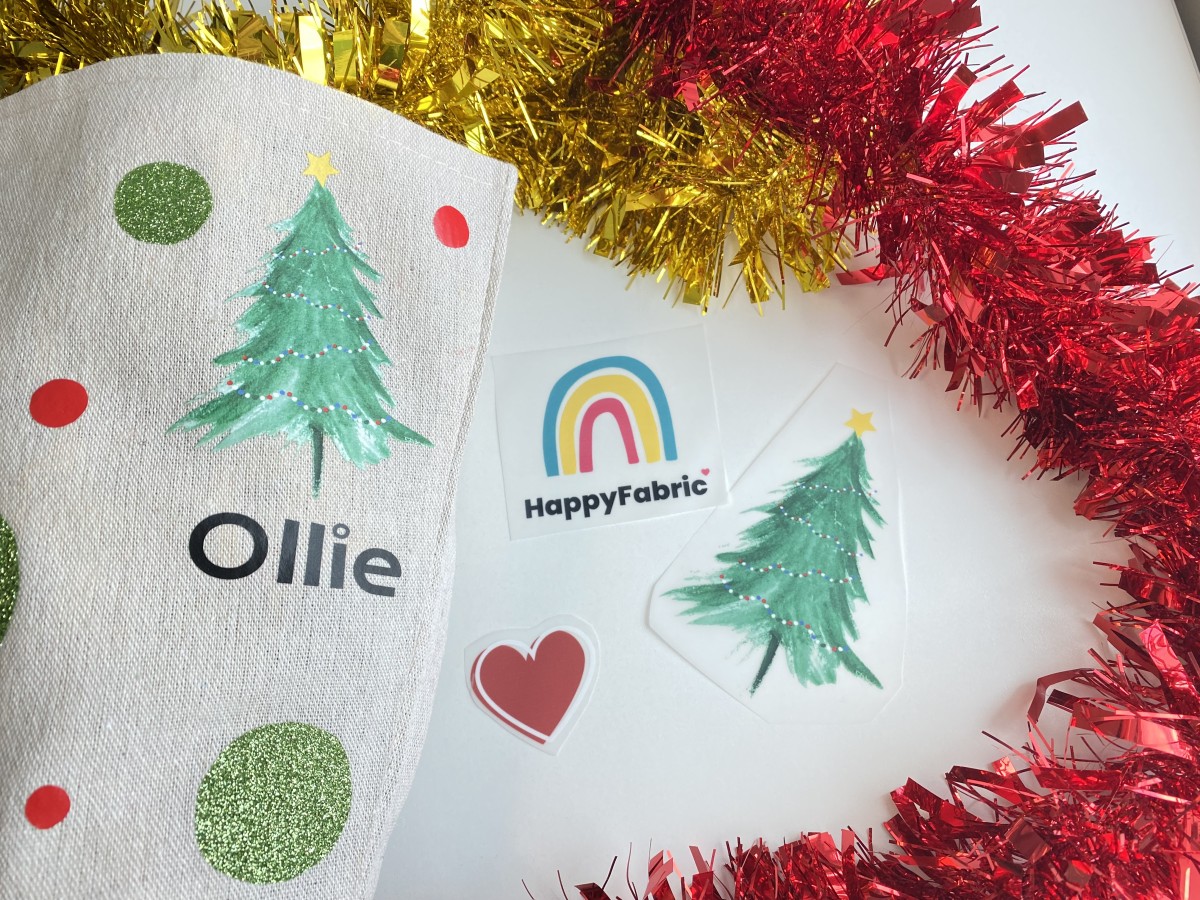 HappyFabric Custom Transfers
Crafting your perfect Christmas just got even easier; HappyFabric now offer custom transfers! No more weeding, cutting, or layering needed; you can upload any design (no limit on colour or detail) and they'll send you a sheet of transfers ready to be applied using your HappyPress, Cricut press or iron. Perfect for personalising any Christmas gift or decoration! Find them at happyfabrictransfers.co.uk.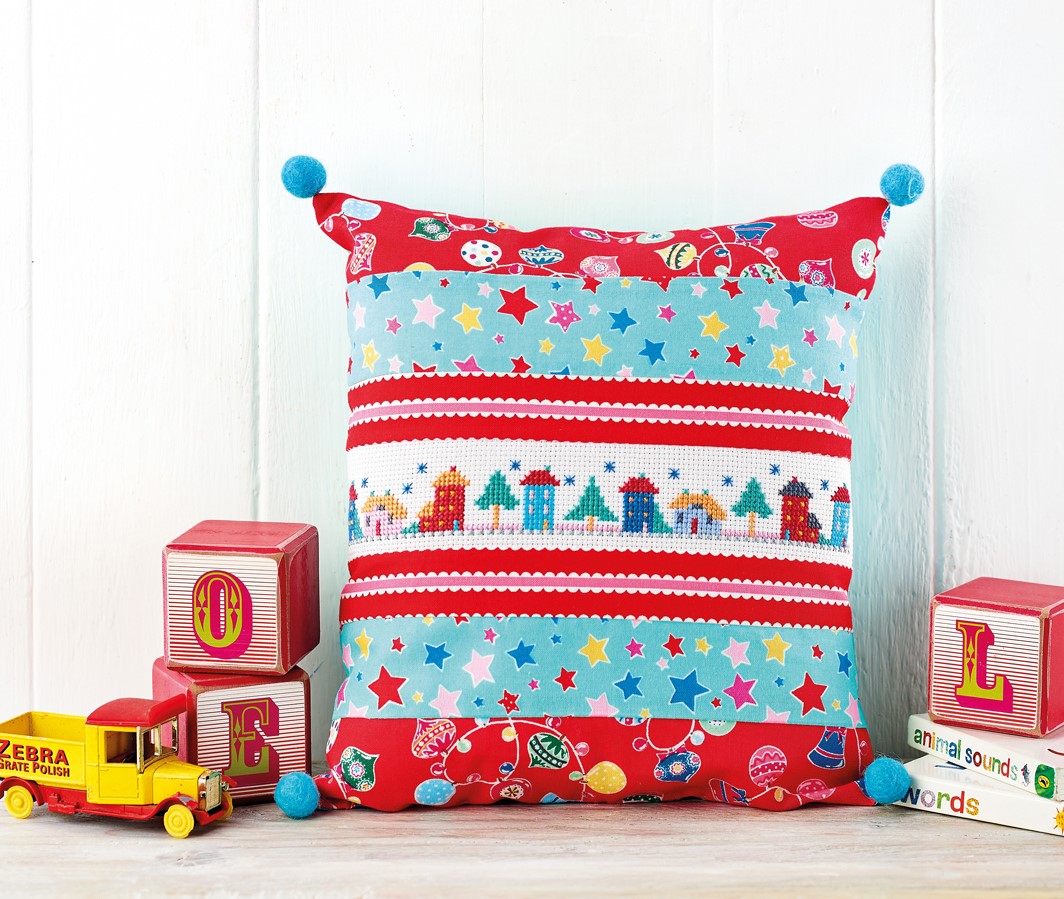 Cross-Stitch Christmas Cushion
Fans of a folksy-style Christmas will adore this jolly pillow, which includes a cross-stitched band adorned with houses and fir trees. This is one of the easiest stitching techniques to master, simply follow the chart and build up the image with crosses of different colours!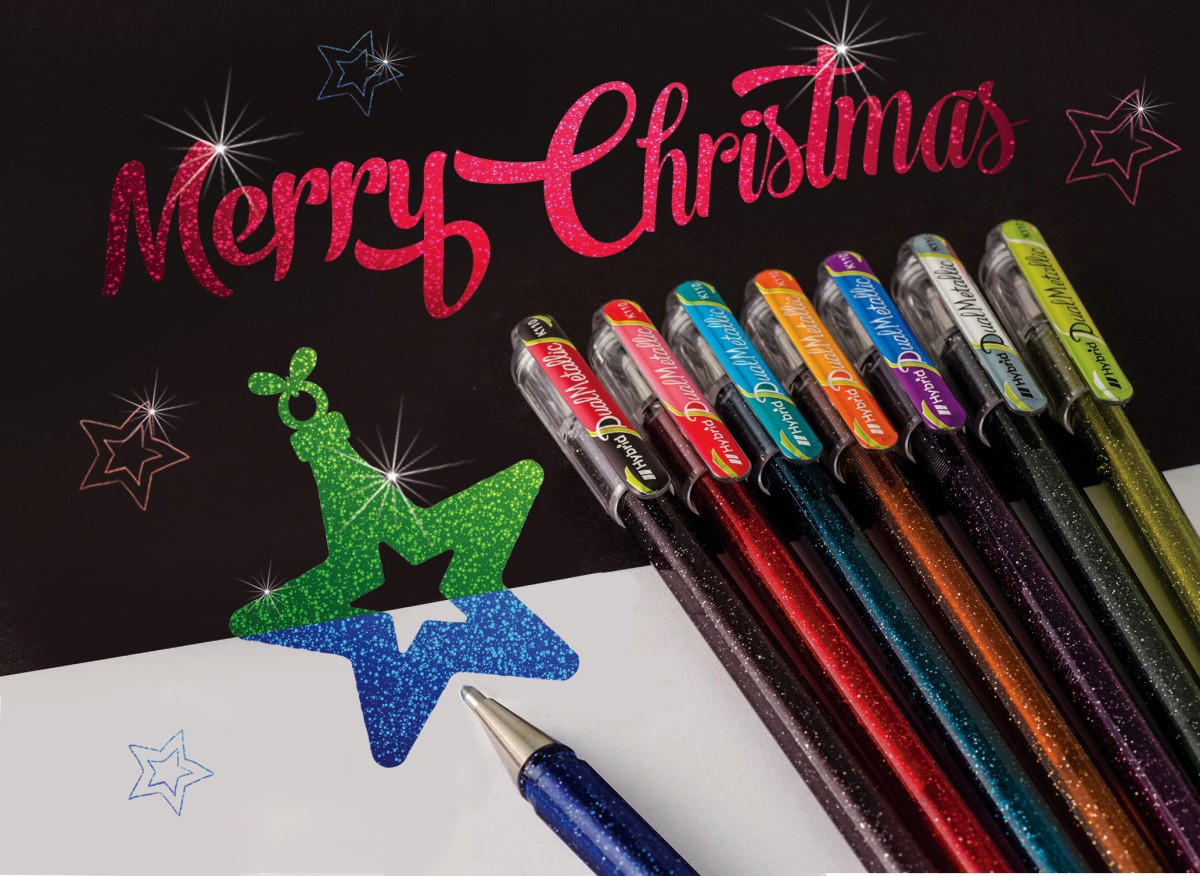 Pentel Hybrid Dual Metallic Pens
You don't have to be an expert to enjoy using Pentel's Hybrid Dual Metallic pens, which are perfect for creating or personalising cards, decorations, place settings, thank you letters and more. The pens reveal a different shade on dark or light-coloured paper and there are now 15 individual pens to choose from, offering you a range of gorgeous colour combinations with shimmer and sparkle.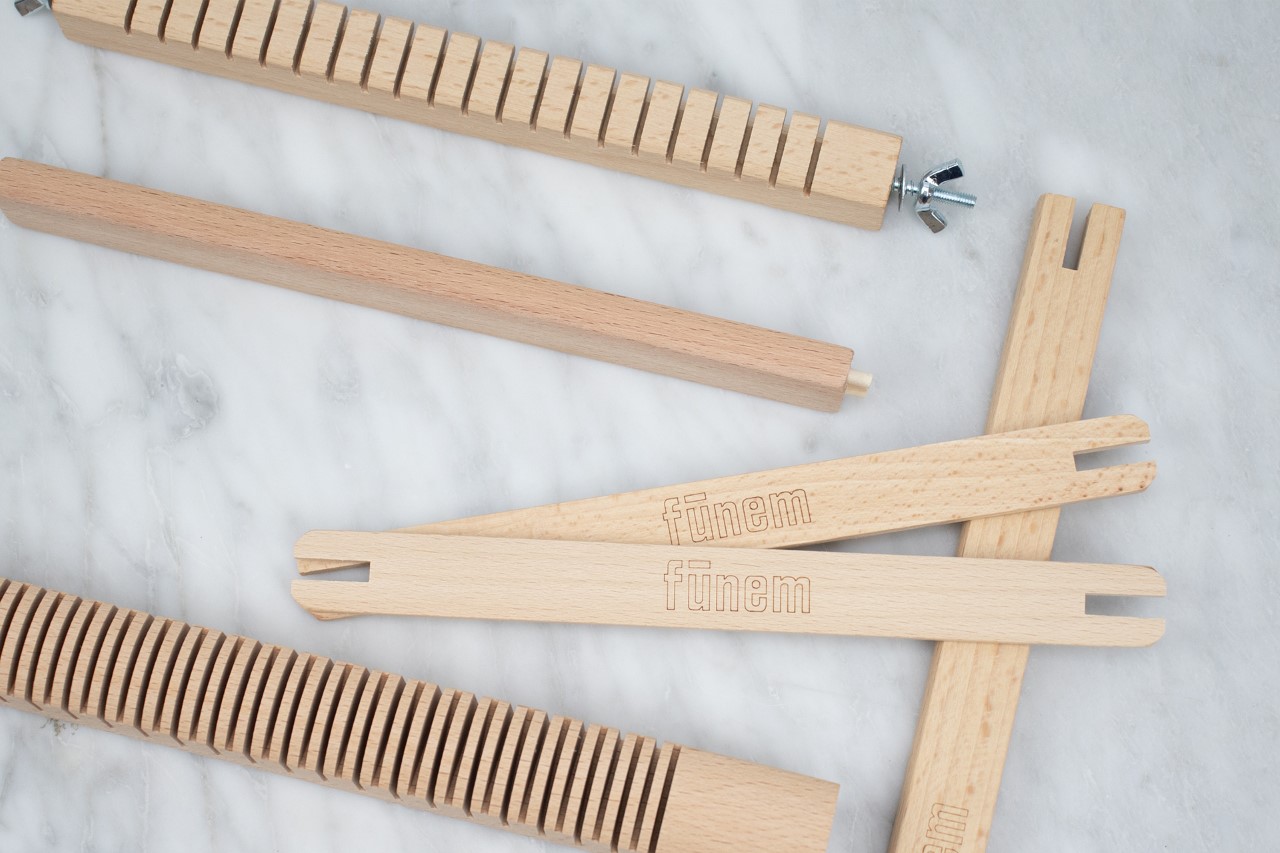 Fūnem Studio Weaving Looms
Fūnem Studio just launched their newest weaving looms! Take them wherever you want as all parts can be disassembled and stored in a cotton bag. The inclination of the stand and the size of the warping area can easily be adjusted. All these improvements will bring you more comfort while weaving. Make sure to get yours, either as a Christmas gift or to treat yourself!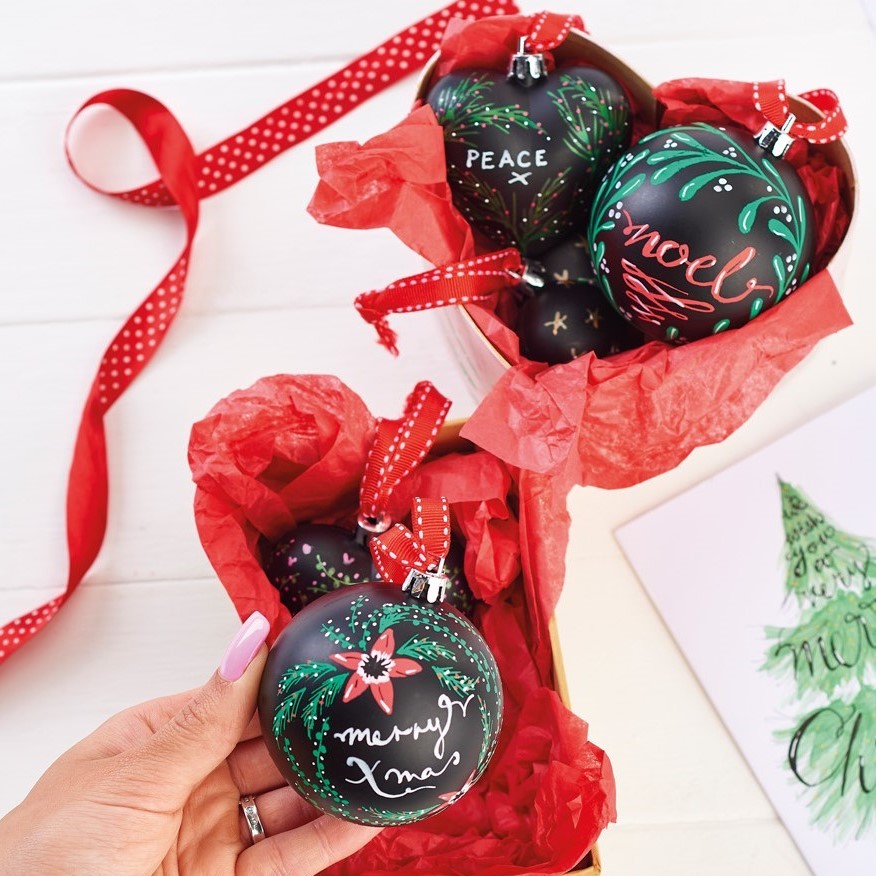 Decorative Calligraphy Baubles & Gift Boxes
Give your festive decorations and gifts their own personalised look by adding special motifs and text with pens. These makes look impressive but are surprisingly easy to recreate using simple drawing techniques; when you break it down, the motifs are simply composed of dots, curves and lines. Once you master them, you can create a completely co-ordinated Christmas look that's bound to leave recipients speechless!
Recommended Posts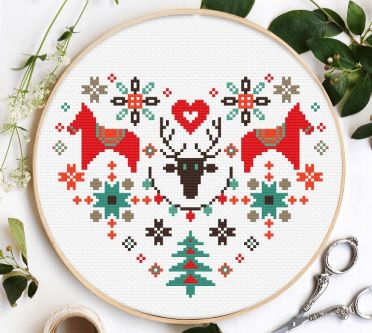 Cross-Stitch and Machine Embroidery Patterns Galore from Design Bundles!

Busymitts
Share your makes