Blog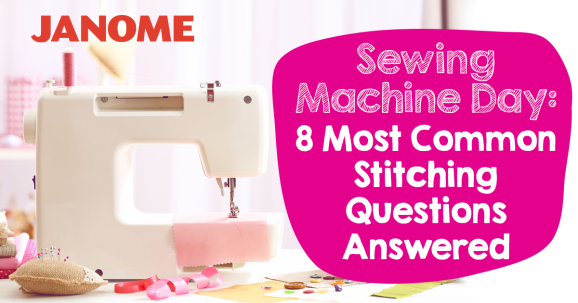 Sewing Machine Day is back on 13th June and we can't think of anything better than a whole day dedicated to one of our favourite craft gadgets! To celebrate the occasion, we've joined forces with Janome to answer your most common stitching queries; from patchwork to applique and embroidery, you're guaranteed to have your problem solved! Want to get your hands on a brand-new Janome machine? Well, you're in luck as they are offering a massive 10% off their full range on 13th and 14th July 2019!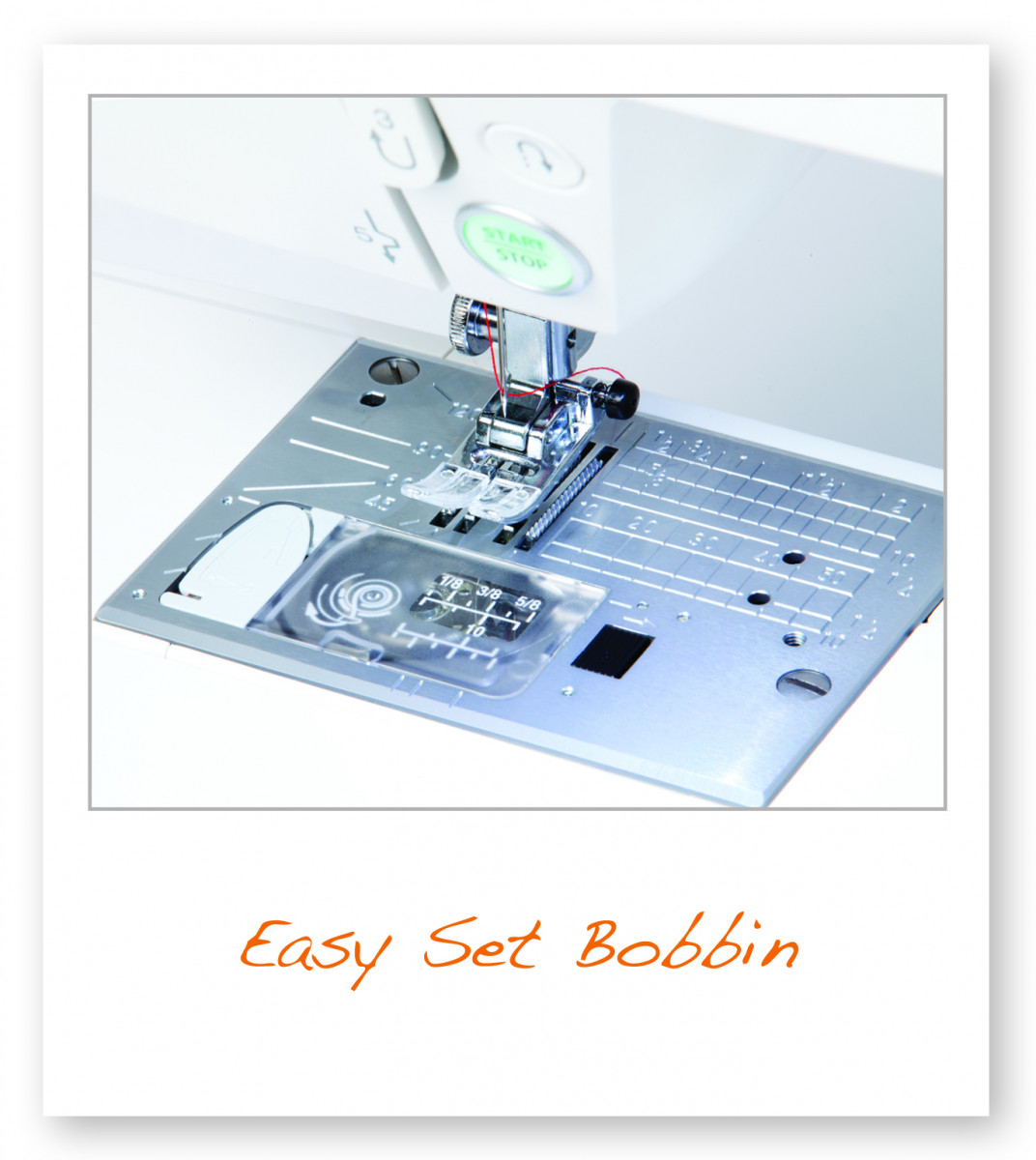 How do I prevent bobbin jams occurring?
Bobbin jams can be so frustrating, especially when starting off. A top loading machine where you just drop the bobbin in will give you confidence. The bobbin thread forms a continuous loop by going round and round, there is no shuttling back and forth and you can even run off the edge of your fabric without jamming the machine! All Janome computerised machines have top loading bobbins and the easy set-top loading bobbin as on the DKS models allows you to just drop in the bobbin and you are ready to go, without even pulling up the thread!
Visit janome.co.uk or call the helpline on 0161 666 6011 to find out more
I have trouble measuring and cutting fabric, any advice on how to cut accurately?
There are two ways: scissors, or with a rotary cutter and plastic ruler. For scissors, cut on a flat surface and press the fabric before you start; cutting a creased piece over your knee is asking for trouble! Never use them on anything but fabric, and don't be tempted to stretch your flat material to make it look squarer. The only time you might is if you're cutting striped fabric to ensure the stripes are parallel to the cut lines. Quilter's rulers are invaluable when using a rotary cutter as they're usually marked with a grid pattern that allows you to cut accurate 90° angles easily. New blades in a rotary cutter have a life of their own and will veer off if you're not paying attention. Make sure the blade-holding nut is tight and run it over scrap fabric to test.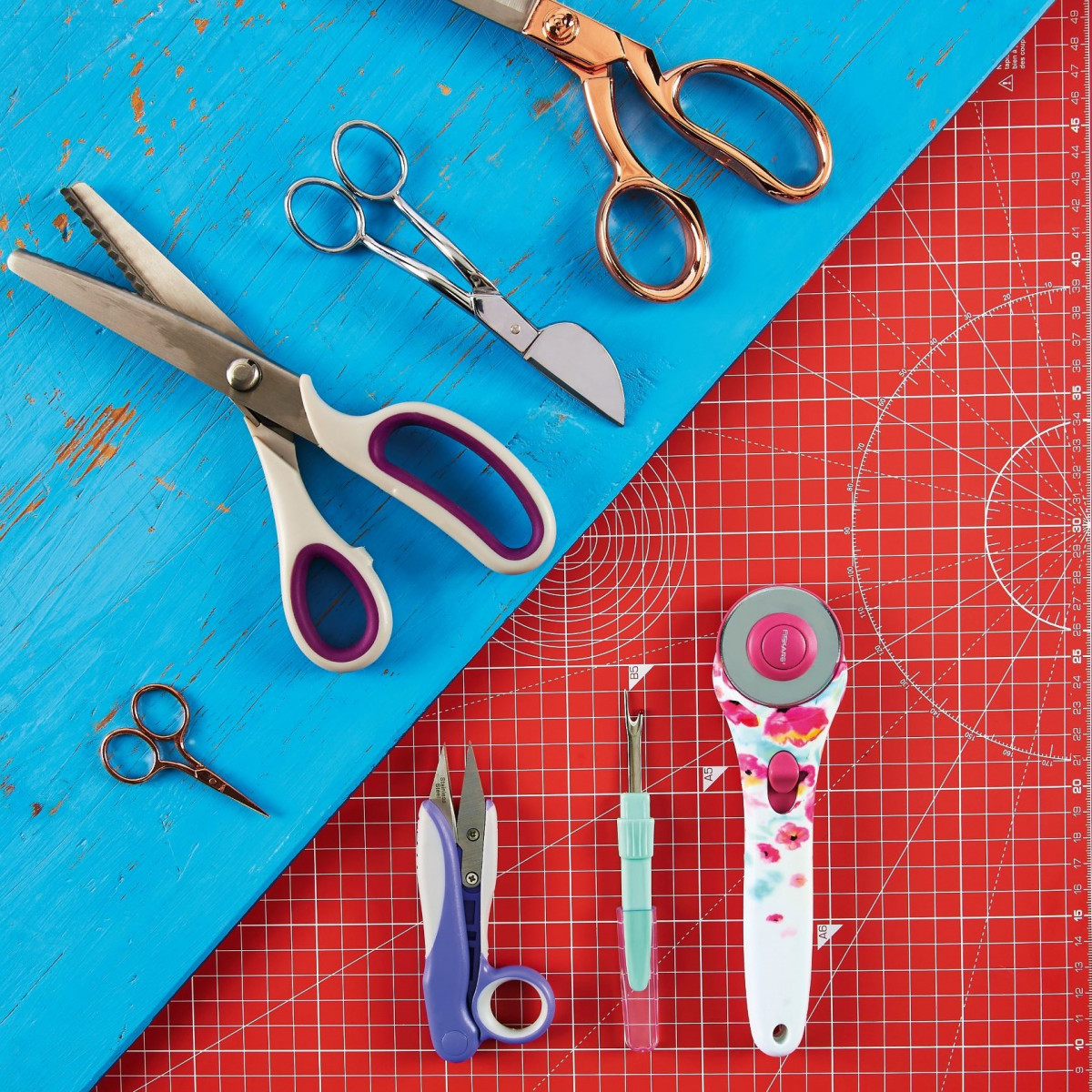 I create home crafts using copyrighted fabric, but can I sell those makes on?
Some fabric designers and manufacturers have restrictions on the use of their fabrics, and as a seller, it's your responsibility to make sure you are complying with those terms of use. Check the fabric selvedge or the designer's website for copyright details. Some may say 'for personal use only' or 'only for non-commercial use', in which case you are not allowed to sell any items made from these fabrics. For example, no items made from Orla Kiely fabric can be sold, whereas Amy Butler fabrics are fine. The restrictions apply to patterns too, so check before you use them.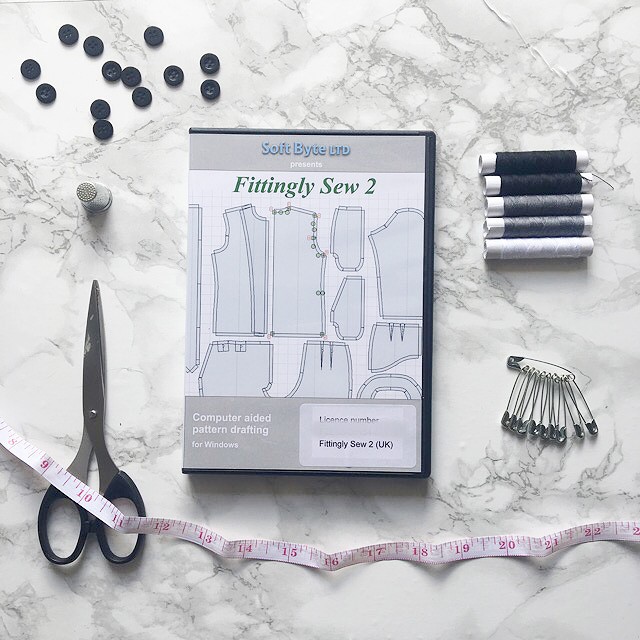 How can I go about making my own patterns with ease?
Fittingly Sew 2 uses a huge range of measurements. Firstly, you should create a sloper garment; this isn't intended to be worn, but is made to test a set of measurements. Once you have entered and tested the measurements for the sloper, it's time to start a new pattern. If you set the size to the relevant sloper, then any of the built-in templates are sure to be a perfect fit. You can then change and edit the styling features of the pattern. Alternatively, start from scratch with a basic square and create a completely unique pattern design. You have as much freedom as if you were designing with a pencil and paper. Simply print out your pattern on a normal home printer and follow the numbers and arrows to tape the pages together, then cut the pattern out of your fabric. Go a step further by designing your own fabric from pictures or photos, then send your fabric and pattern design off to a fabric printing company – you then have a completely unique garment. For more information, visit softbyte.co.uk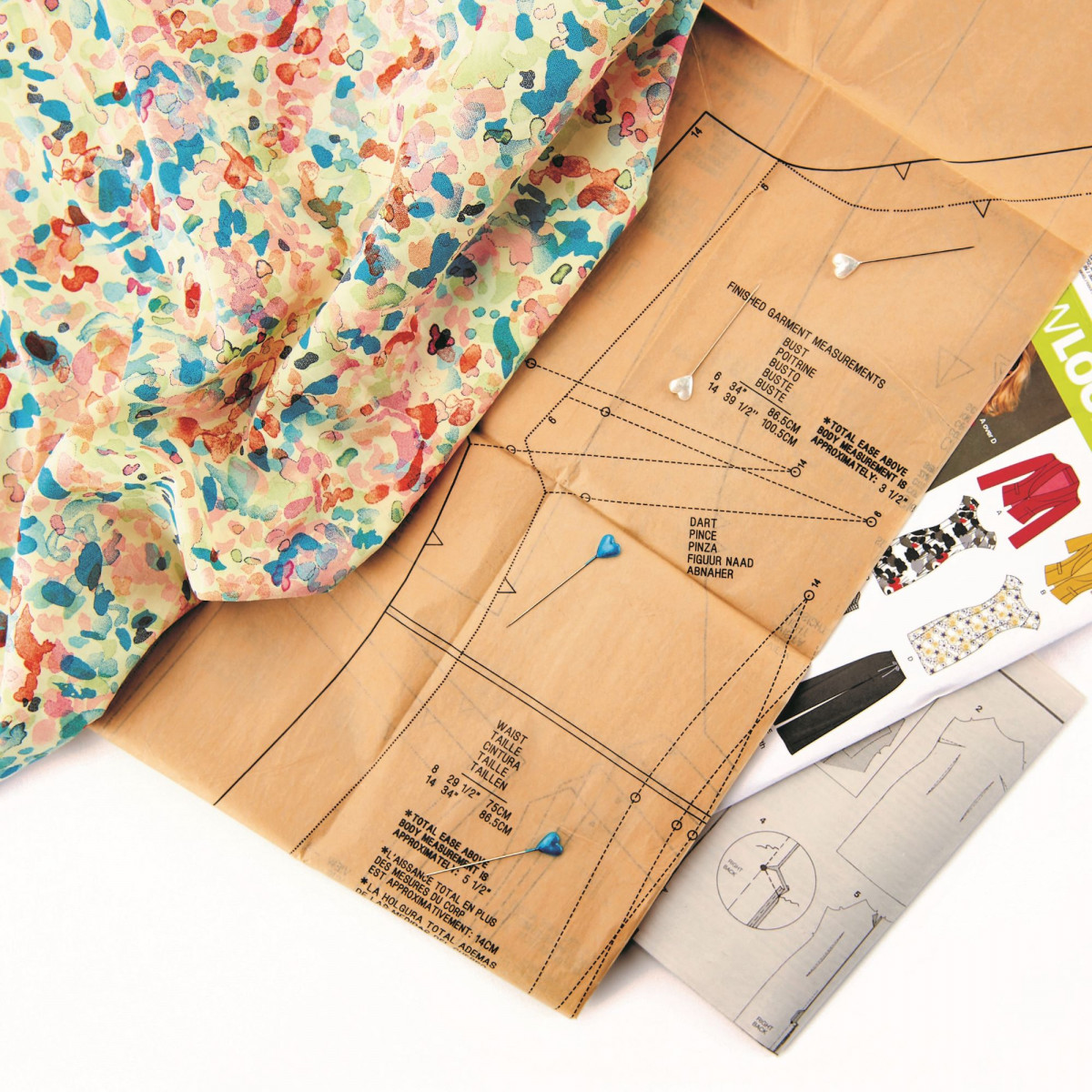 I've just started patchwork and want to move onto bigger pieces, but am unsure what sort of sewing machine I need?
Most domestic sewing machines can handle a fair sized piece of quilting, our very own designer Corinne Bradd makes all her quilts on her trusty Janome HD2200. Provided you have a large enough worktop you can work on straight line pieces up to 2m wide by carefully rolling the edge so it will fit under the machine's arm. If you want to produce larger quilts it might be worth investing in a long arm machine to give you a greater width and the ability to work more complicated quilting patterns.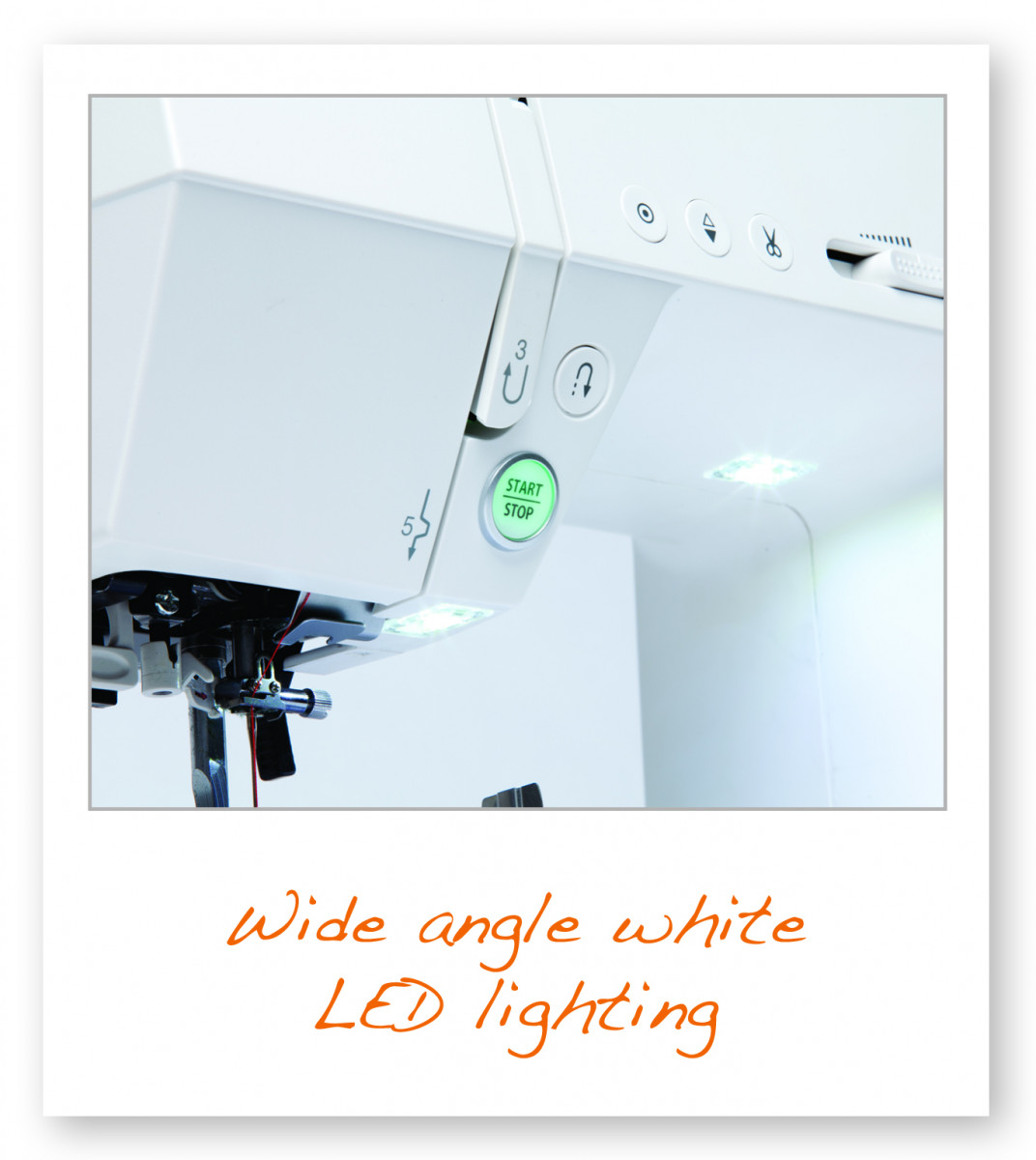 My eyesight isn't the best, are there are extra functions that may help me see the intricate details in projects?
If you're struggling to see the stitch detail clearly then you will fall in love with the wide angle lighting on the Janome DKS models. Both the DKS30SE and the DKS100SE have wide angle lighting to cover the area of stitching and if that's not enough there is an optional optical magnifier available too.
Visit janome.co.uk or call the helpline on 0161 666 6011 to find out more
My embroidery always looks lumpy. How can I get a smooth, satiny finish when I'm sewing solid areas?
This is quite a common problem, especially when stitching in a hurry. Use a good quality thread and a short, sharp needle with a long eye for accuracy and ease of threading. Work with two strands of cotton at a time, working extra lines of stitching if it's necessary to create a thicker line. Keep checking the strands are the same length as you sew, if one of them has got caught up on the back of the work it may cause it to sit tighter on the front of the work and spoil the smooth appearance. It's also worth untwisting the threads as you sew; they'll look smoother laying parallel, rather than wrapped around each other.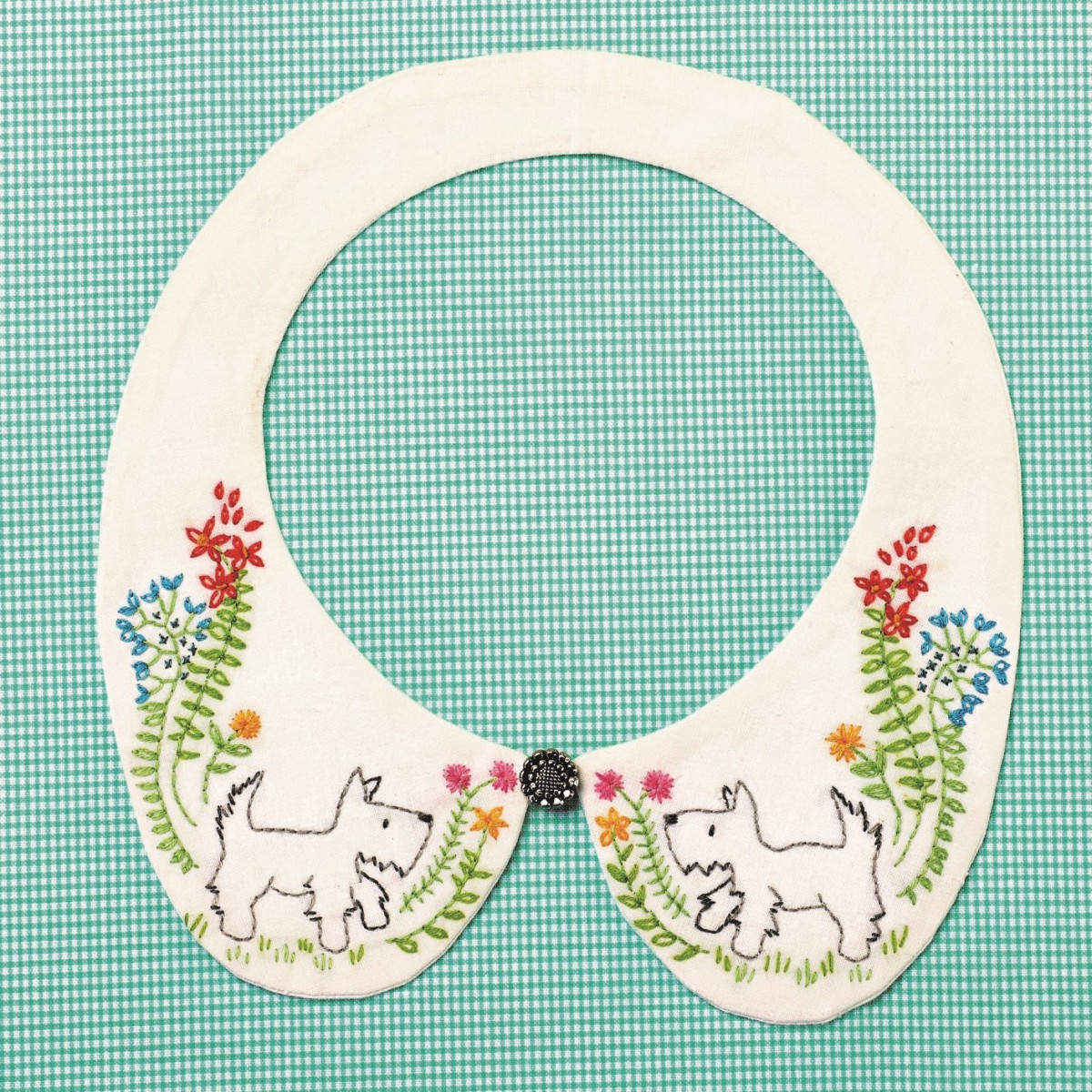 What's the best fabric for appliqué? I've got lots of scraps to use up
It is really a matter of preference. The beauty of appliqué is that virtually any weight of fabric can be used. However, a little common sense is necessary. For instance, attaching a heavyweight tweed onto a fine lawn is going to cause the background fabric to pucker. Stay clear of stretchy materials and chiffons. Most everyday fabrics are fine, especially if you use interfacing on the reverse before cutting out the motifs to minimise any fraying.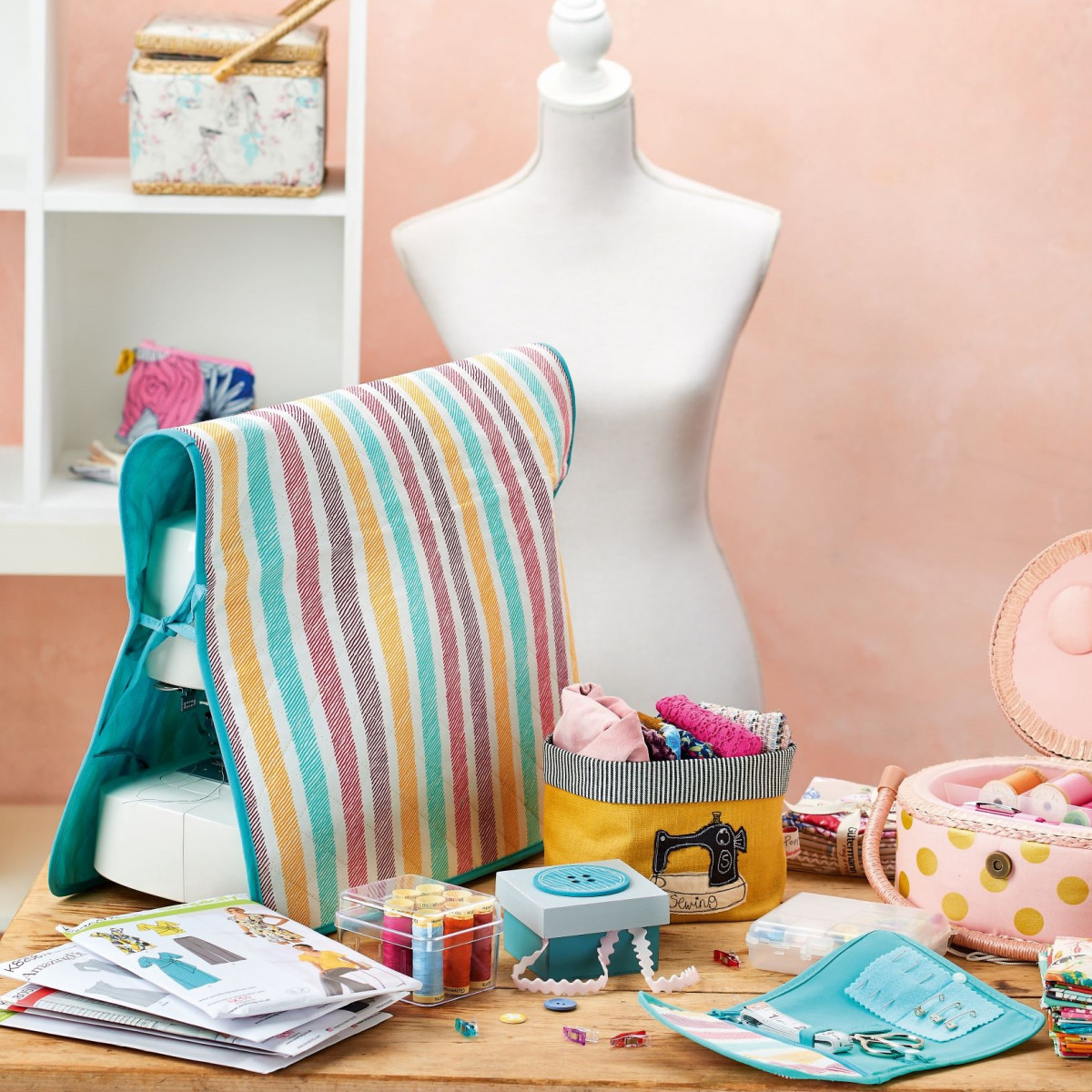 MACHINES FOR YOU!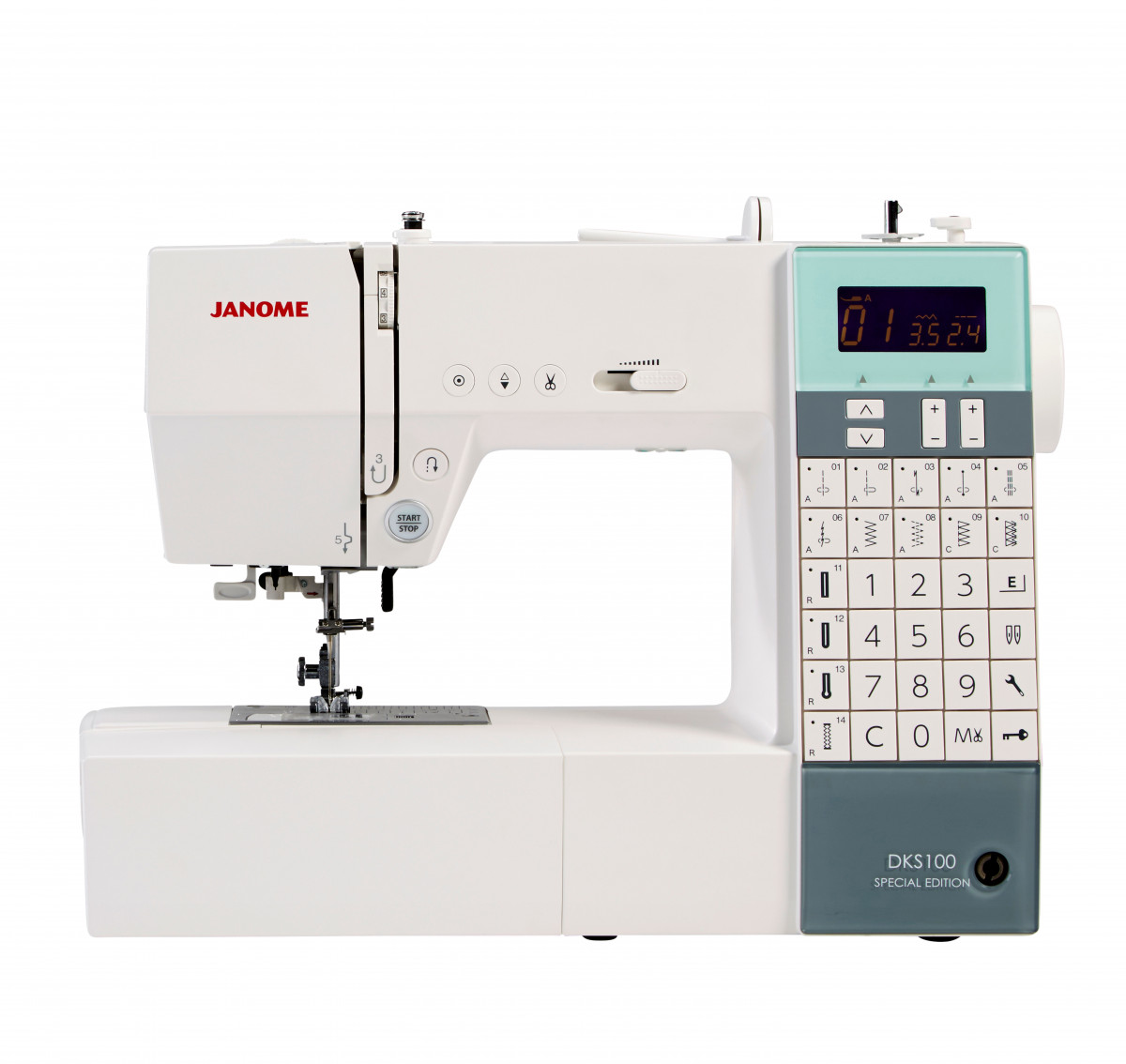 Janome DKS100SE
Usual price £529
One of the easiest sewing machines to use with 10 large buttons to select the most popular stitches plus four more for the automatic buttonholes. Other stitches are selected by using the large numeric keypad. The 14 direct select keys have an LED light which illuminates when pressed. Plenty of easy to use features with Wide angle white LED lighting to offer greater illumination for all your sewing projects.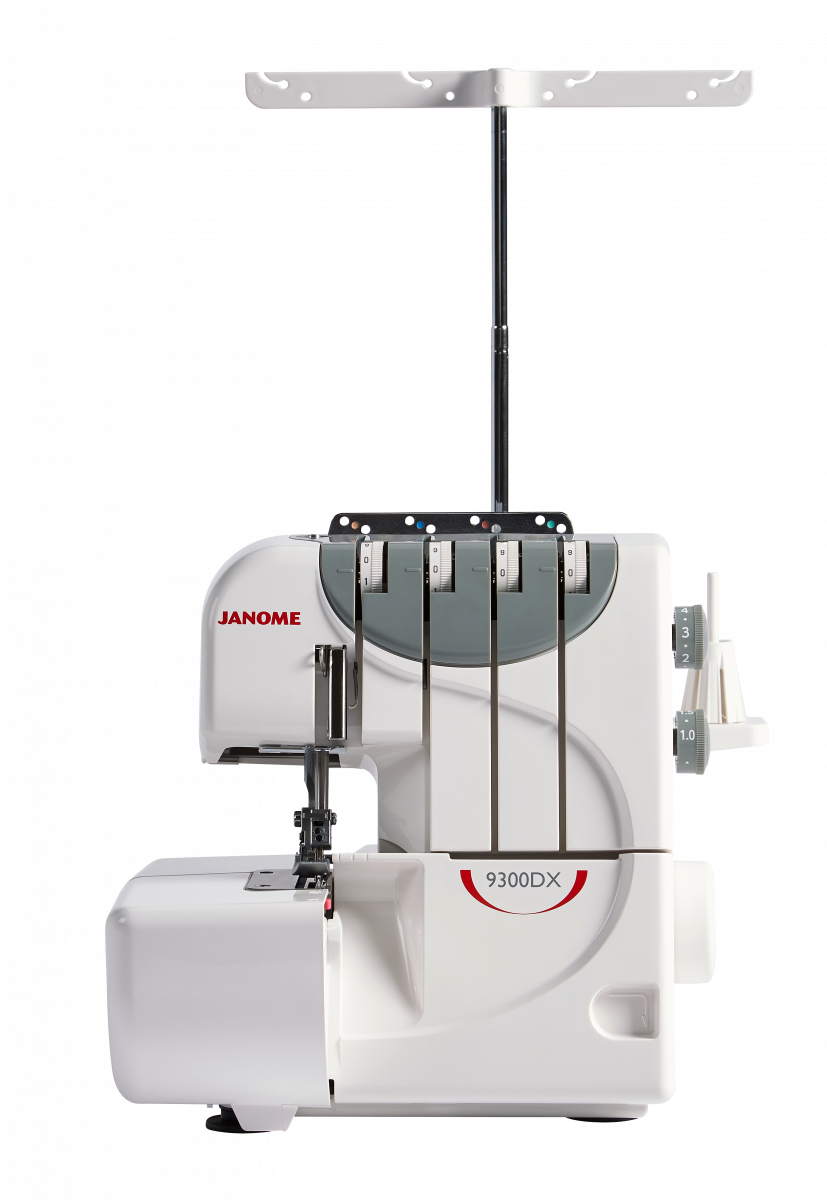 Janome 9300DX Overlocker
Usual price £269
The 9300DX is a superb introductory level overlocker which gives a professional finish and is great value for money. Whilst it is easy to use, it comes with an instructional DVD to help you use the wide range of stitch options for 3 and 4 thread overlocking. And it's easy to change for a fine rolled hem! There's a quick start colour coded chart for easy threading and it has lay in thread tension dials plus a differential feed so you can sew all those stretch fabrics without puckering!
Busymitts
Share your makes