Blog
Tags:

beginner, candle, candle making, candlemaking, candles, dip dye, dip dye candle, dip-dye, diy, dye, easy gifts, gift, gradient, melt, ombre, ombré, scented, wax, wax melt,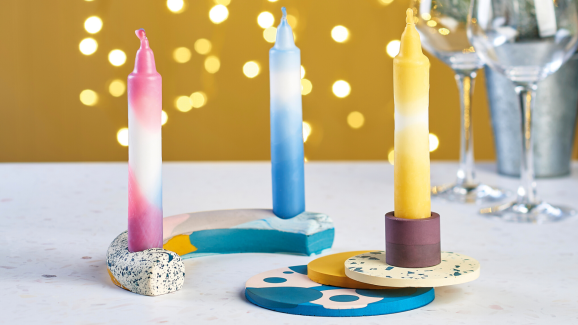 Dip-dye candles are a great way to dress up your table or brighten up your home, and you don't need to be a candle making pro to craft them! Designer Jill Alblas shows you how to create your own ombré pretties using just a few budget-friendly materials. It's so simple, you'll be dip-dyeing an entire collection in no time.
We used…
Household candles
Candle dyes: yellow, turquoise, pink, black
Greaseproof paper
Heatproof jugs
Old spoons
Saucepan
Safety First
• Never melt wax over direct heat or in a microwave.
• Wax can ignite. In this event, treat it in the same way as a fat fire.
• Do not leave lit candles unattended.
• Lit candles should be kept away from pets, soft furnishings and children.
Instructions
1 Cover your work surface with greaseproof paper. Bring a half-full saucepan of water up to a gentle simmer. Break white candles into a heatproof jug. Place the jug in the saucepan of water and leave until the wax has melted.
2 Add a dye chip in a colour of your choice and stir gently until thoroughly mixed. Test the colour by spooning a bit of the molten wax onto greaseproof paper and leaving it to set. Remove the jug of wax from the saucepan. Take a candle and dip the base into the wax for just a couple of seconds.
3 Deepen the colour by re-dipping the candle. Dip it again, this time submerging less of the candle. Dip a third time, now only an inch or so at the base of the candle. The result will be a graduated colour, becoming lighter towards the top of the candle.
4 If desired, the top of the candles can also be dipped. To add more colours, repeat the process with different dyes, allowing the candle to set between colours before dipping again. Where the colours overlap, a new shade will be created.
Craft Shop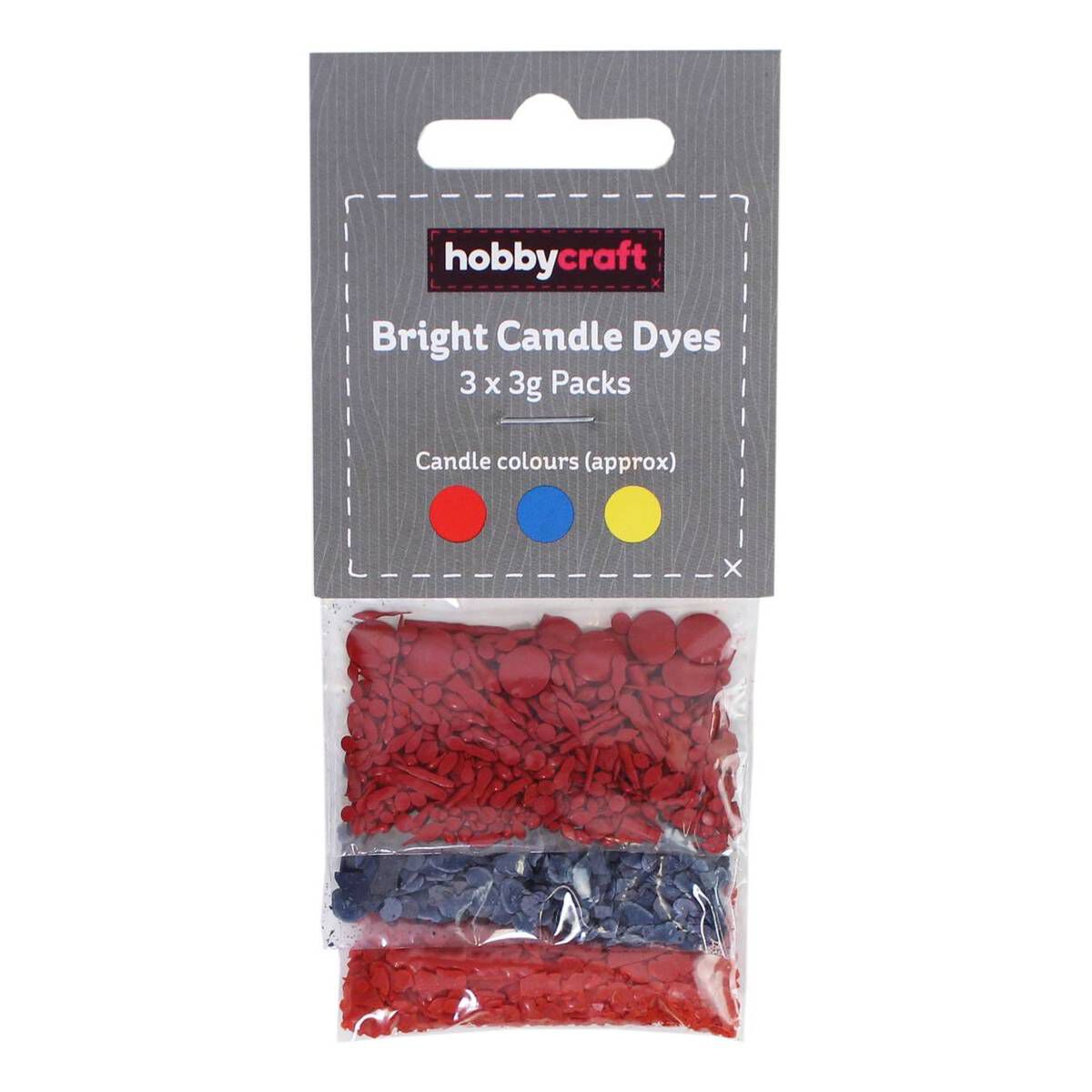 Make your own beautifully coloured candles with this pack of candle making dyes. £5, hobbycraft.co.uk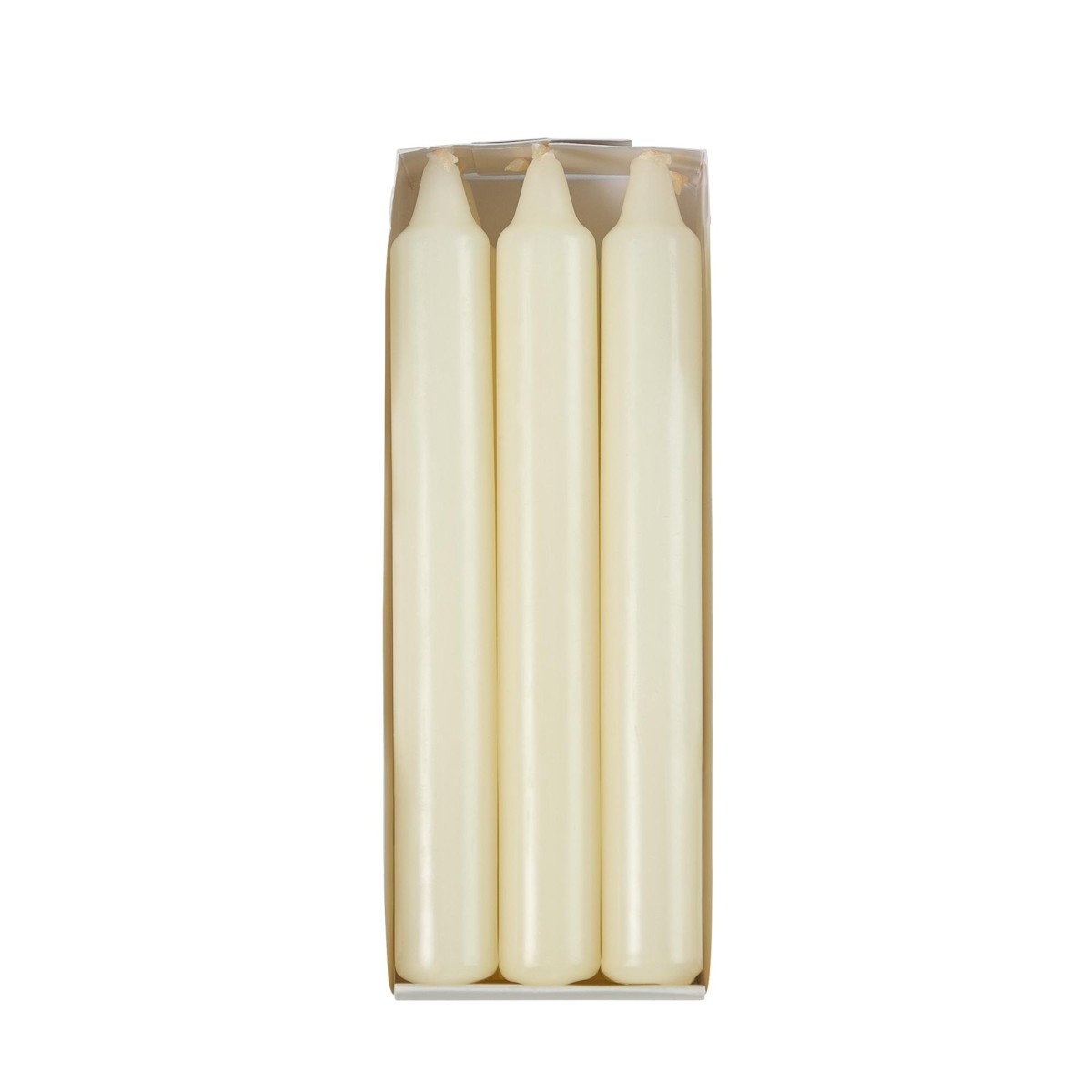 Decorate Sainsbury's Home Household Dinner Candles or use them as is to create a cosy ambience. £2, sainsburys.co.uk

Busymitts
Share your makes