Blog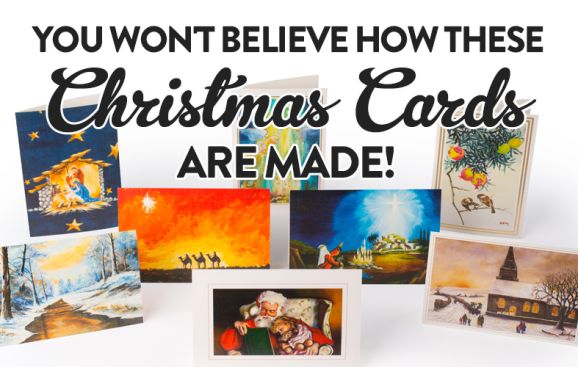 This Christmas, shoppers can choose to make a difference when sending messages to friends and family by helping a Mouth and Foot Painting Artist become more financially stable. These artists have created a beautifully festive selection of Christmas cards based on their own pieces of original artwork. And they're made all the more extraordinary by the fact that the artists who painted them only paint using their mouth or feet due to accident, illness or injury.
The proceeds from the sale of these cards will be given back to these artists as their main source of income. We chat to Rosaleen Moriarty-Simmonds OBE about why it's so important to her.
How and why did you become a member of the Mouth and Foot Painting Artists?
I've always enjoyed art since school and appreciated art in general. However, after leaving university, life took over! Getting married, full-time work and raising a family took precedence. I have been a lifetime campaigner for equality and rights for disabled people. In 1995 our son was born and, at the same time, I established the RMS Disability Issues Consultancy, delivering Disability Equality Training. In 2005, my autobiography 'Four Fingers and 13 Toes' was first published. The business was flourishing and, yet again, art had to take a back burner.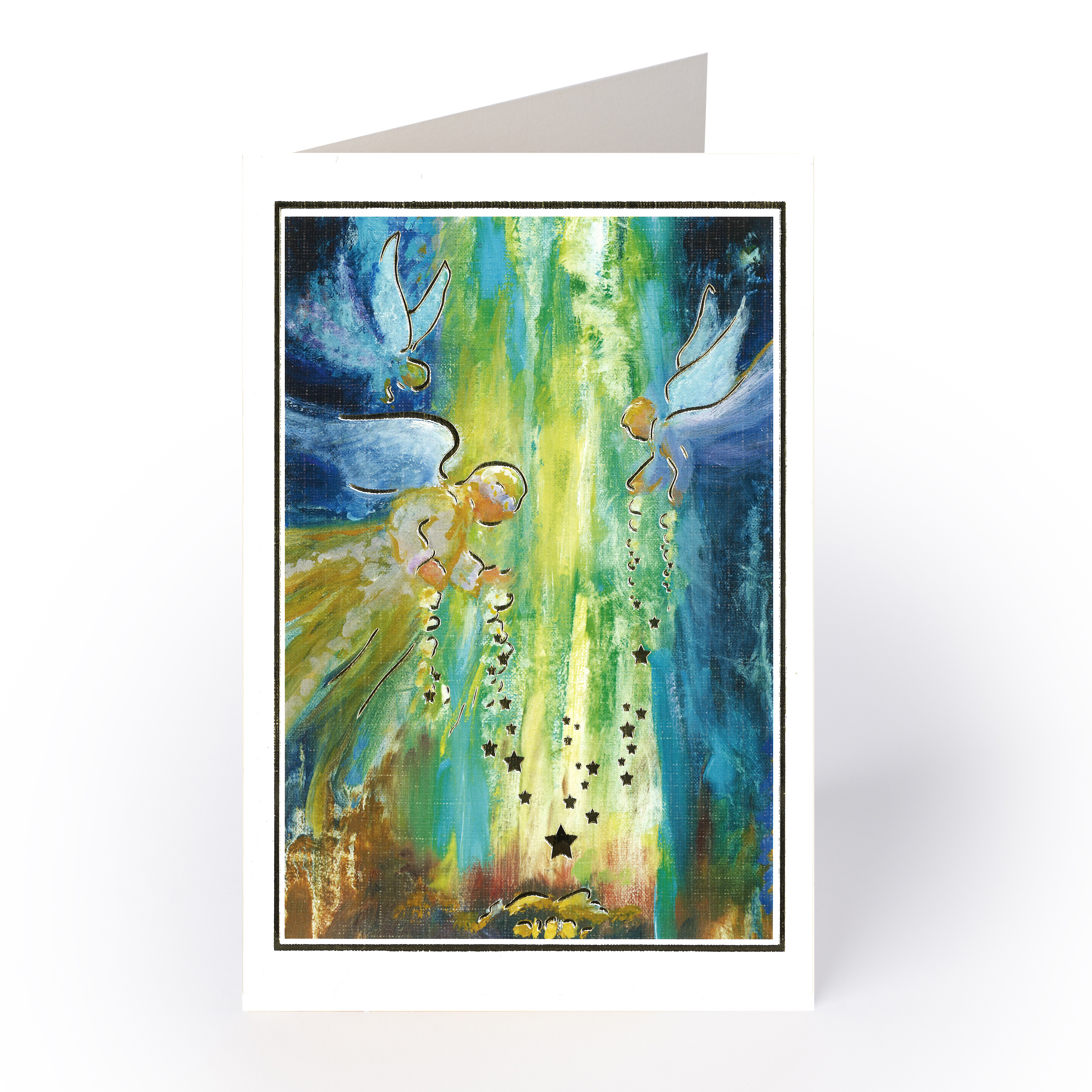 Angels in the Sky by Ruth Christensen
For many years Tom Yendell, a leading light for Mouth and Foot Painting Artists and a friend of mine since we were 11 years old, had been nagging me to join the MFPA. So, when disability equality was amalgamated into the Equalities Act 2010 and I was looking to diversify my business in a different direction, the time felt right for a change. In 2012, I completed a portfolio of work and went through the process required to become an MFPA member.
I was incredibly honoured to have been awarded a three year student scholarship in March 2013. My business now covers three areas: Art, Inspirational Speaking and Media Work. I wish I had done it years ago. I am having the time of my life!
Why is Christmas such an important time of year for you?
Since the establishment of the British publishing house in 1957, many market tests have been carried out by the Mouth and Foot Painting Artists. As a result, each year a new range of cards, tags and a calendar are produced for various occasions.
Ongoing marketing is carried out throughout the year by the Mouth and Foot Painting Artists as a whole and by individual artists. I personally have taken part in numerous exhibitions, demonstrations and given talks to art societies, schools and all sorts of organisations. I'm particularly proud of my very successful solo exhibition in August 2014, and for the past two years I have been the only artist in residence allowed to paint in the galleries at the National Museum Wales.

Angel by Markus Kolp
What would your advice be to people who would like to learn to paint with their mouth or feet?
To be a successful Mouth or Foot Painting Artist requires a passion for art in the first place. Followed by a commitment to learning the skills and techniques that are required to be able to paint with your mouth or foot.
If you are already an artist or just enjoy painting and sketching, and you were born disabled or have become a disabled person, then it's definitely the right place for you. We are a friendly, supportive group of people who are passionate about art, and want to earn a living from it.
Becoming a member, has broadened my horizons, introduced me to some amazing people and allowed me the excitement of turning a blank page or canvas into something bright, bold, colourful and something people want to hang on the wall or post to a friend.

To purchase some beautiful Christmas cards or to find out how you can get involved, visit mfpa.uk.
Busymitts
Share your makes