Blog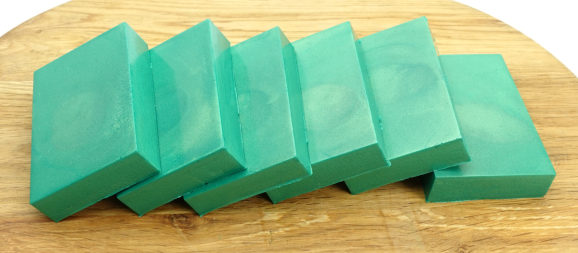 Looking to try soap making but not sure where to start? Create your own cleansing bars with The Soapery's wide range of melt and pour soap bases. They are a fantastic and safe way to start making your own soaps at home and avoid the intimidating chemicals that cold process soap recipes require, such as lye.
When it comes to soap, we believe handmade is best. So, let's get creative, you don't need to be a pro! Melt and pour soap bases are good value and easy to use, plus you can get creative by adding essential oils and mica powders to make a personalised gift for a loved one – or yourself!
What's more, making your own soap can be a great way to reduce your plastic use. Think of all the plastic liquid soap bottles that you don't need if you're making your own bar soap!
If this sounds good to you, The Soapery team has written some great soap recipes to get you started. Try this simple peppermint soap, which is a beautiful emerald green and is guaranteed to wake you up in the morning with its refreshing scent – plus you only need three ingredients!
Peppermint Soap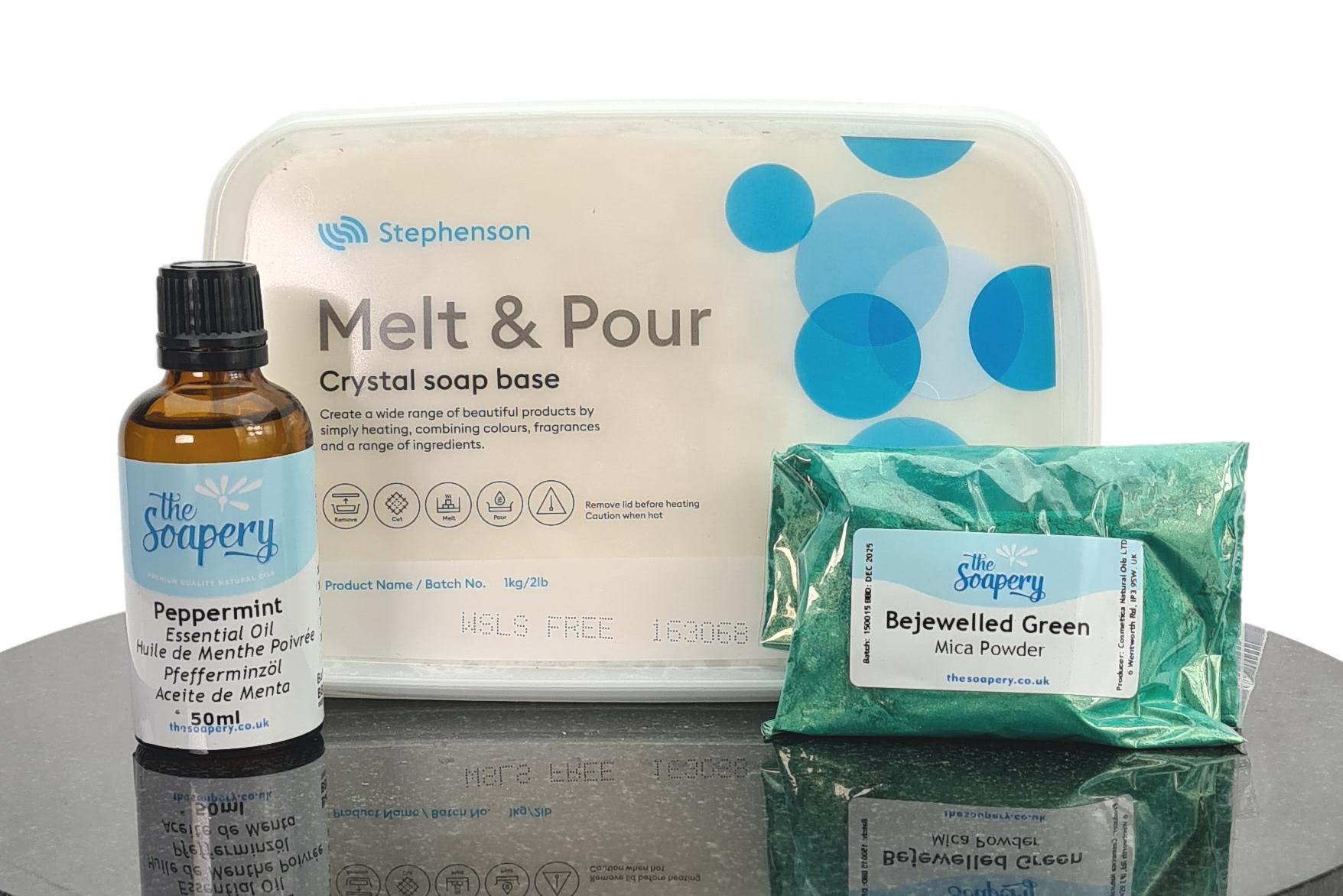 We used…
White melt and pour soap base, 1kg
Peppermint essential oil, 20ml
Bejewelled green mica powder, 25g
Kitchen knife
Chopping board
1 Tip the melt and pour soap base out of the packaging and onto a cutting board, then chop it up into small chunks. Add to a heatproof bowl then microwave it in one minute bursts to melt it, stirring in between. Alternatively, you can melt it in the bowl over boiling water.
2 Allow the soap base to cool slightly, then add 25g of mica powder and 20ml of peppermint essential oil. Stir well, then pour the mixture into a mould – you could reuse the soap container, upcycle some empty yoghurt pots, or buy a soap mould.
3 Leave the soaps to set for 3-6 hours, then tip them out of the moulds and wrap them in cling film or greaseproof paper to stop them attracting water. They will be ready to use as soon as they're set, as melt and pour soaps don't need to cure. Store in a cool, dry place away from direct sunlight.
If you enjoyed this, why not try The Soapery's relaxing lavender melt and pour soap recipe?

Busymitts
Share your makes