Blog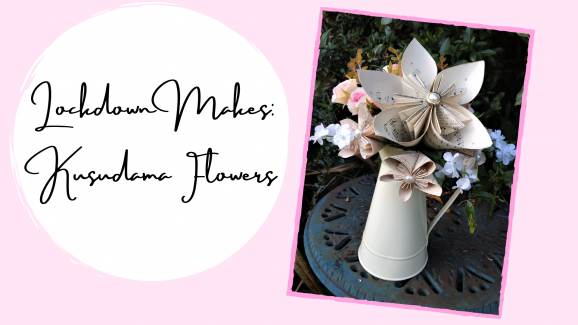 Jennie Rainsford, of Lechlade Craft Barn, is also one of the Supercrafters team providing crafty workshops on Saga cruises. One of her most popular classes is to make these Kusudama flowers, a particular style of origami that can be created from old books, music sheets, decorative patterned papers, maps, magazines – even junk mail. Remember to check which way to fold the petals to ensure the pattern is showing! You can then use them to make wreaths, attach to a branch for a table centre or simply pop them into a vase.
We used…
Paper squares, five
Bone folder or ruler (optional)
Button or embellishment
Double-sided tape or glue
1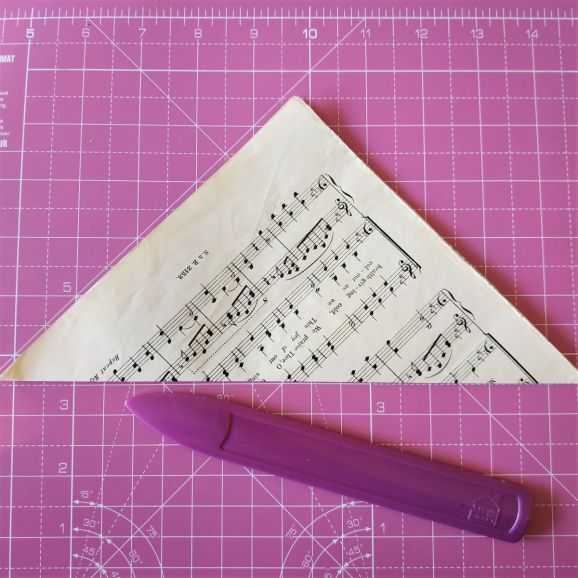 Fold a square of paper in half diagonally. Use a bone folder, ruler or back of a knife to get a clean, sharp fold. Precision is the key to a fabulous flower!
2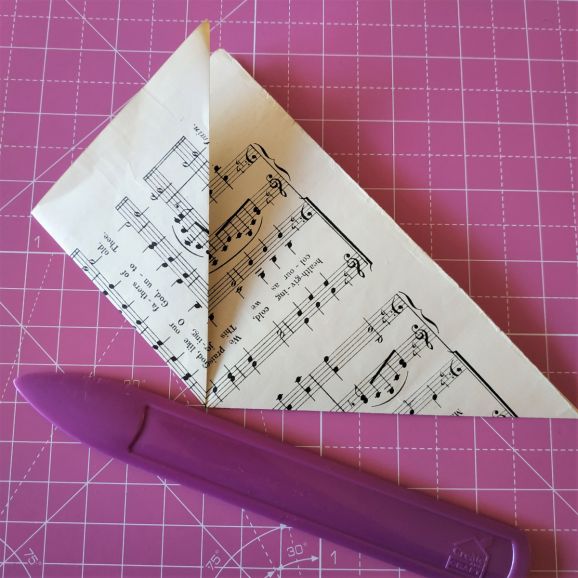 Fold the two side points up to the centre point.
3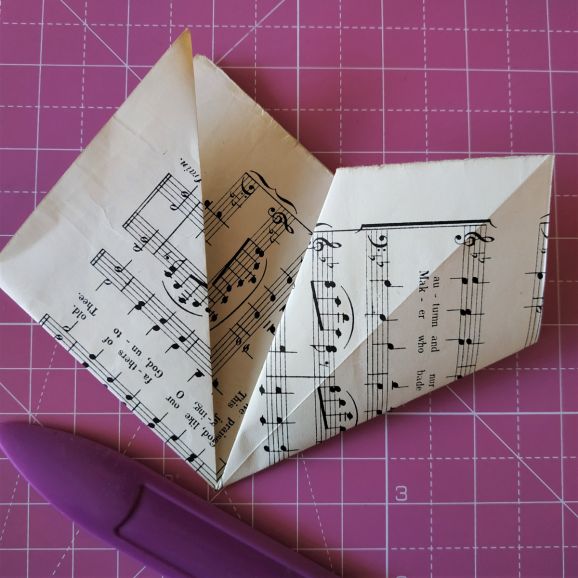 Lift up the corner flaps and squash down, as shown. Turn the paper over to line-up the folds on each side for precision.
4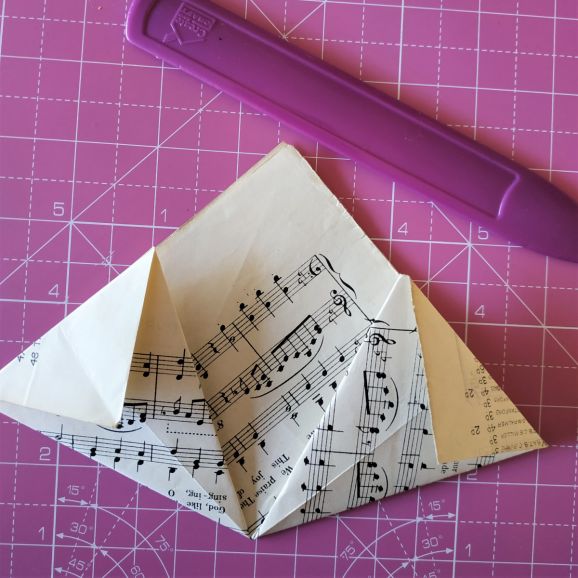 Fold in the top triangles on each side.
5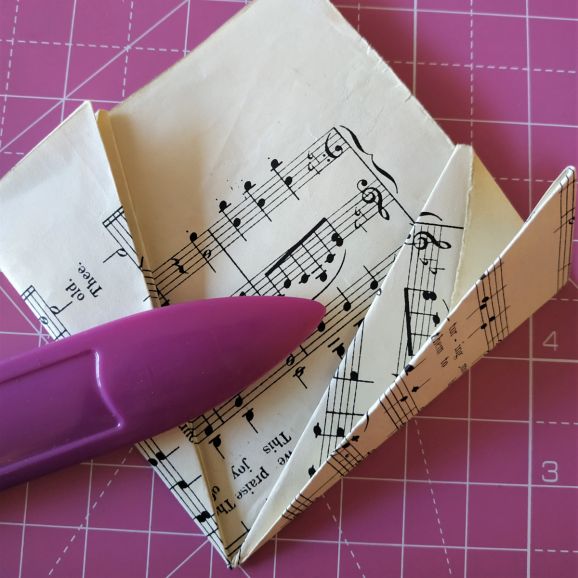 Fold the side flaps in half.
6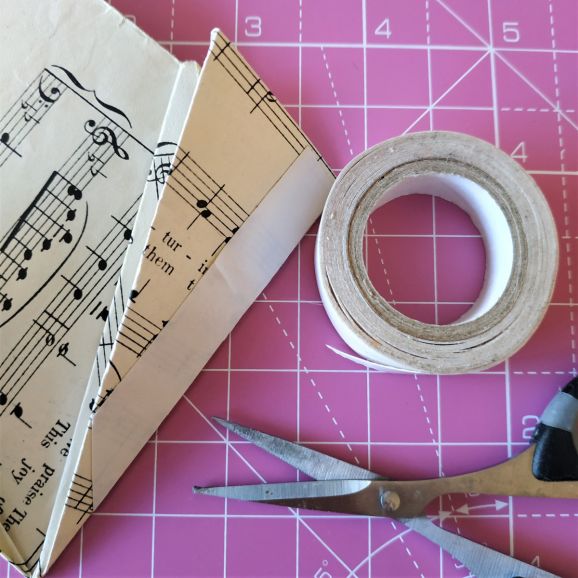 Put tape or glue alongside the outer edge on one side.
7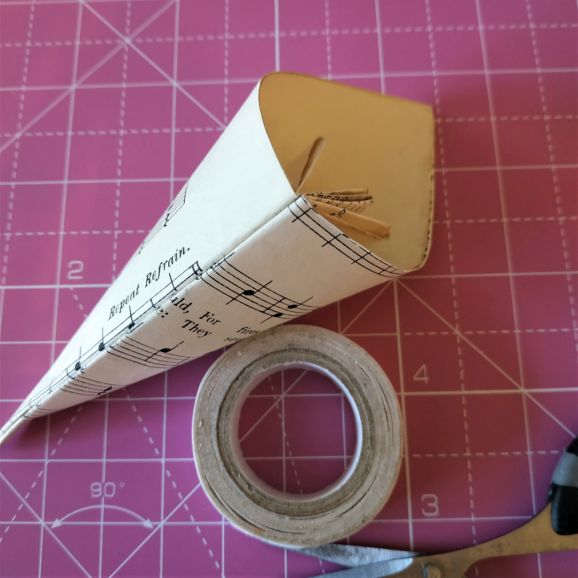 Bring the two sides together and gently squeeze the petal to round out the shape.
8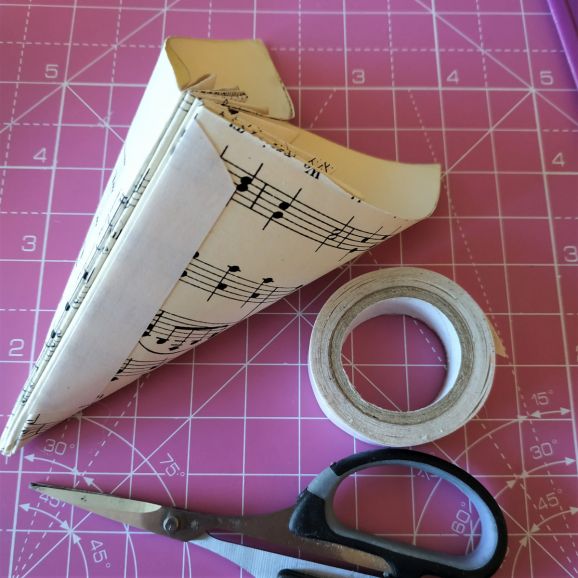 Make five petals in total and attach to each other with a strip of tape or glue along the inner edge.
9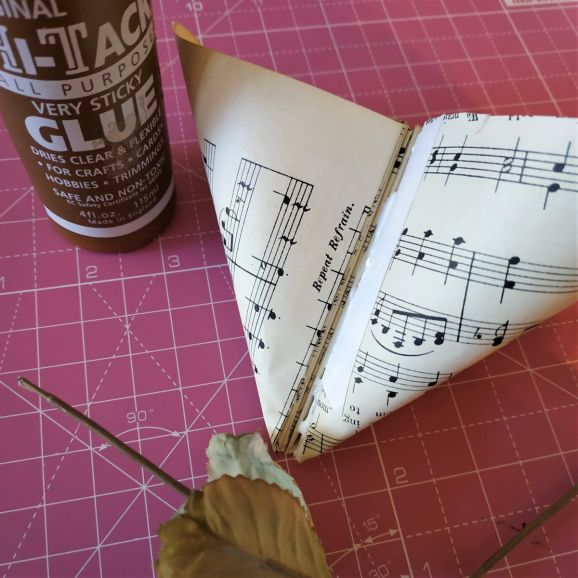 Before joining the final two, run a line of glue up the centre and stick in a stalk if you wish. This could be a twig, pipe cleaner, or the stalk from a silk flower.
10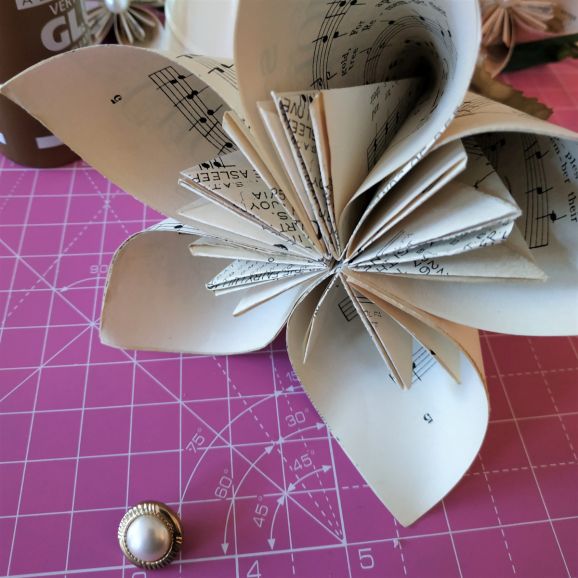 Add a bead, button or embellishment in the centre to complete the flower.
For a range of kits and supplies you can have delivered to your home, visit lechladecraftbarn.com/kits-supplies
Busymitts
Share your makes