Blog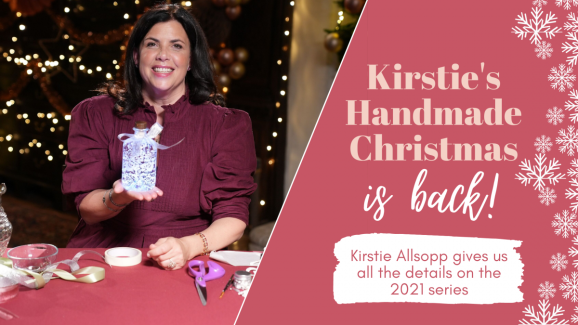 Our favourite festive craft show is back for another year! Kirstie's Handmade Christmas will start on the 3rd December and is as jammed packed as Santa's sleigh with exceptional crafters battling it out in competitions, gift ideas aplenty, decoration inspiration and epic confectionary constructions – you'll be hard pushed to resist reaching for your craft supplies! Keep reading as we sat down with the TV icon, Kirstie Allsopp to find out all about the new series and the behind-the-scenes gossip.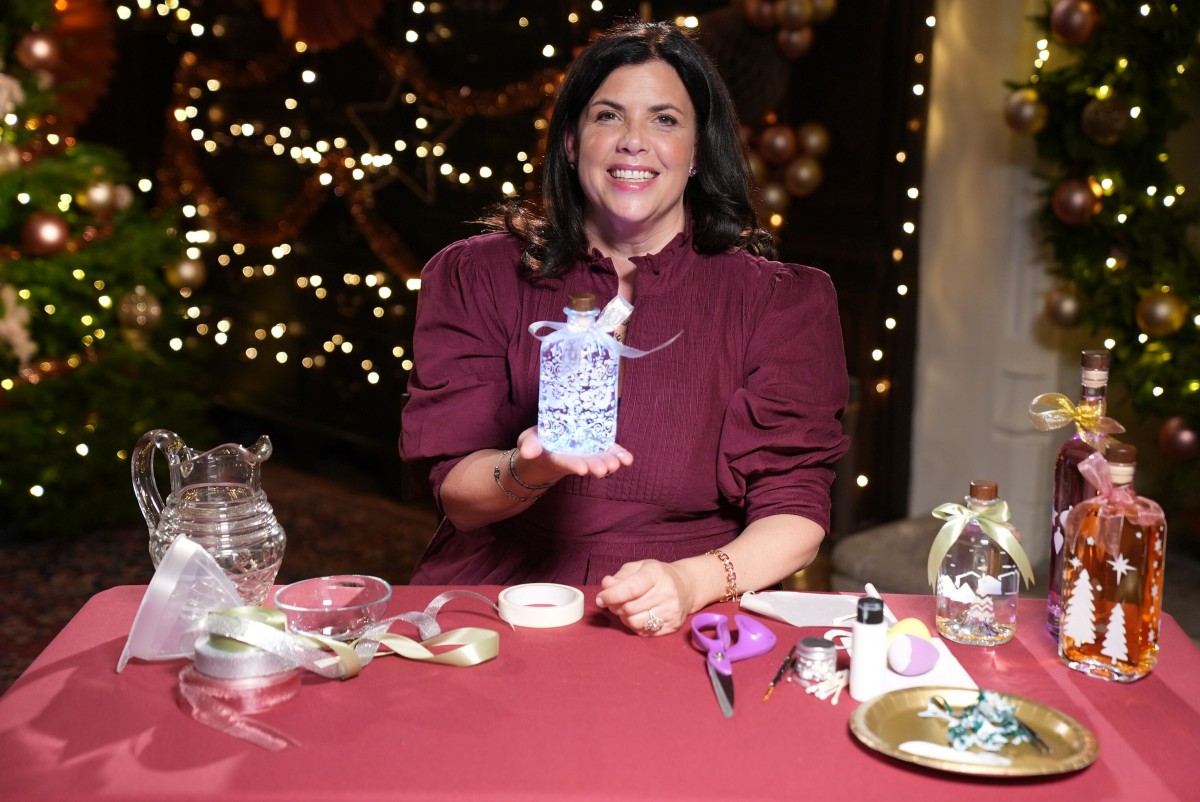 Where can you watch Kirstie's Handmade Christmas?
Kirstie's Handmade Christmas will air on Channel 4. You can watch each episode online over on Channel 4's website. This year there will be a one-off special on the 3rd December at 8pm, followed by 10 episodes of her daytime series starting on the 13th December. We currently don't know the exact time the daytime series will be on, but last year it was 5pm so we assume it will be similar – check back for updates!
What's it like behind the scenes of filming?
Kirstie says filming the show last year and this year has been really different due to COVID. "I cannot wait until we don't have to have the COVID protocols on set because everyone has to wear masks except when you're in front of the camera, we have to do two metres social distancing and there's lots of things we can't do," Kirstie tells CB. "It's still fun, but I'm very keen for it to go back to how it was because it used to be super jolly and we'd all have a drink together every evening."
What's the best bit about filming Kirstie's Handmade Christmas?
With all the incredible crafters that come on the show, it's no surprise that Kirstie loves all the tips that she learns from them. "It's a big privilege to have these craftspeople come to the house and show me how to do things. I always walk away learning something I didn't know before!
We've had so many mixologists come on the show over the years that I have so many cocktail making tips! Those are definitely some of the best ones I've learnt throughout my time on the show."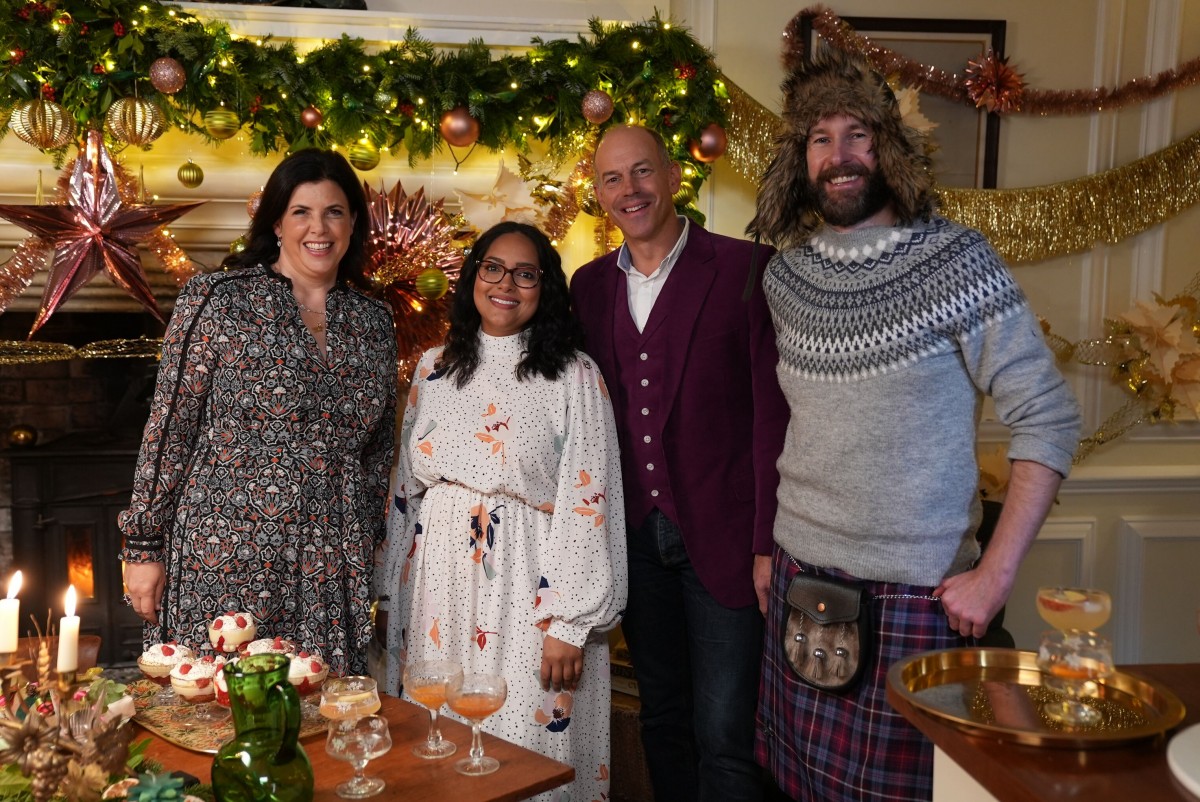 What can we expect from Kirstie's Handmade Christmas 2021?
With gorgeous handmade projects, yummy bakes and stunning gift ideas, the show is going to have you reaching for your craft supplies and feeling giddy about all your Christmas creations. With competitions in tree decorations, handmade wreaths, Christmas cakes, Christmas stockings, festive papercrafts, knitted Christmas jumpers, handmade gifts, handmade decorations, handmade toys and gingerbread houses, we can't wait to see what incredible projects the crafters will make!
If Kirstie was to be a contestant on the show, she'd love to give the hamper competition a try which hasn't been done for a couple of years. "I like all the decorating, the packaging and the bows. I have quite a big collection of vintage hampers and I'd make my own little napkins to go with whatever I made, and I might collect some vintage glasses and do a cocktail…
"I wouldn't do any of the other competitions because I know I'm not skilled enough – I wouldn't even think about knitting or papercraft or half the things people do. I could do them eventually after lots of practise, but not the knitting, never the knitting!"
Another category she'd definitely give a go is gingerbread. It would take a lot of practise. I'm always amazed at the gingerbread contestants as they are often cake contestants! We have a lot of cake makers apply so we ask them if they can apply for gingerbread. Sometimes I say on the show, 'Oh, how long have you been doing gingerbread?' and they reply 'Three weeks', and I can't believe it! The reason they're so good after three weeks is because they're incredible at making cakes!"
Are there any craft fails to look out for on the 2021 series?
Even Kirstie Allsopp has craft fails, but she always tries to keep them in the show. "I like it when things go wrong because I don't like the pressure of the whole perfect thing on the viewers," she explains to CB. "People are being asked to believe it's all flawless when it's obviously not!"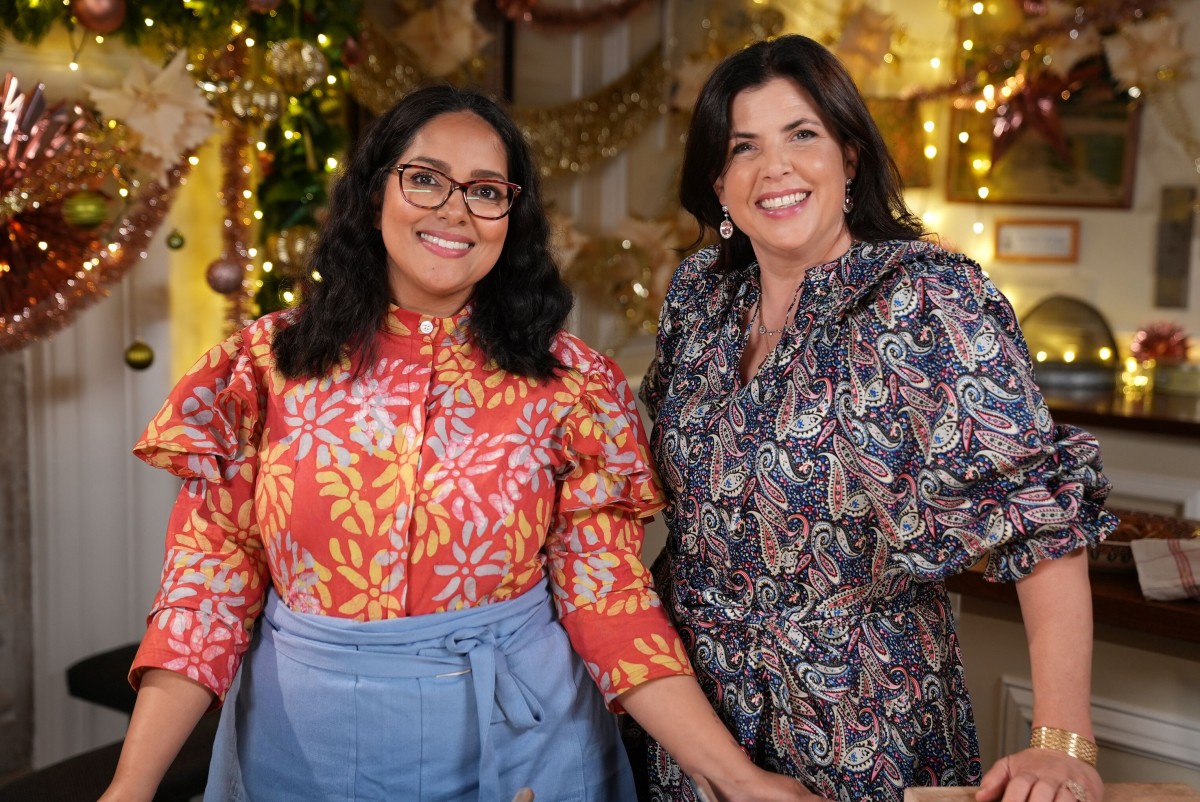 What Christmas gifts does the show inspire Kirstie to make?
Kirstie's go-to handmade Christmas gifts involve all the food. "My favourite is something we had on the show a few years ago which I wish we could repeat every year just in case there's anyone that doesn't know – homemade Irish liquor, it's so good!
A few years ago, a contestant made carrot and cardamon jam and it's the best thing in the entire world, her recipe was a secret, and she wouldn't give it to me even though I promised not to tell anyone! There are a few recipes on the internet, and I tried one and it's the most beautiful orange, almost sparkly colour and it's amazing with cheese, we call it magic marmalade in our house."
Are there any traditions in the Allsopp household Kirstie is looking forward to this year?
Filming must really make Kirstie feel festive, especially as the show has become such a Christmas staple in many crafters' households. We can't wait to curl up in front of the TV with a cuppa and a biscuit (or three!) and watch the new series, in fact it's become a tradition for us at CB!
"I love having a glass of champagne with breakfast on Christmas day and can't wait to do that this year. For me it means you've done it, you've got there and that's why I won't have a lot of focus at lunchtime," Kirstie laughs. "I love Christmas meals and doing really festive food at Christmas parties, but I don't like it when Christmas day is dominated by a meal because it's about the fun, the presents, seeing people, spending time together… You don't have to go crazy and have a meal with 10 different vegetables and 20 different puddings!"
How can you apply to be on the show?
If you'd like to apply for the 2022 show then you can email christmas@raisetheroofproductions.com with details about yourself and your craft!
We hope you're as excited as we are for the 2021 series of Kirstie's Handmade Christmas. If this blog has got you in the festive spirit, you can check out our Christmas craft projects here and get making tonight!
Recommended Posts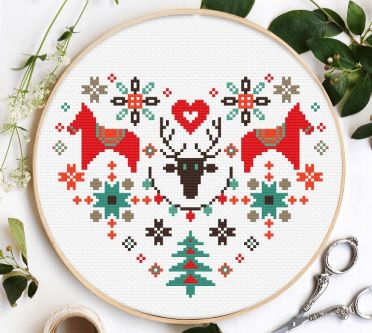 Cross-Stitch and Machine Embroidery Patterns Galore from Design Bundles!

Busymitts
Share your makes