Blog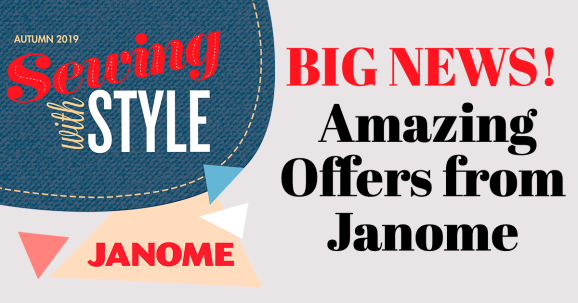 Janome is 'Sewing with Style' this autumn.
A sewing machine is a great purchase and will become a friend to help you create and turn your ideas into unique projects. Repair, recycle, upcycle or just sew projects for your own pleasure can be both enjoyable and therapeutic.
The Janome brand has been synonymous with good quality sewing machines for nearly a century. Their aim is to produce products to inspire and help you achieve your best work. Janome has over 50 years' experience selling machines in the UK through their network of nationwide independent retailers and larger retail stores.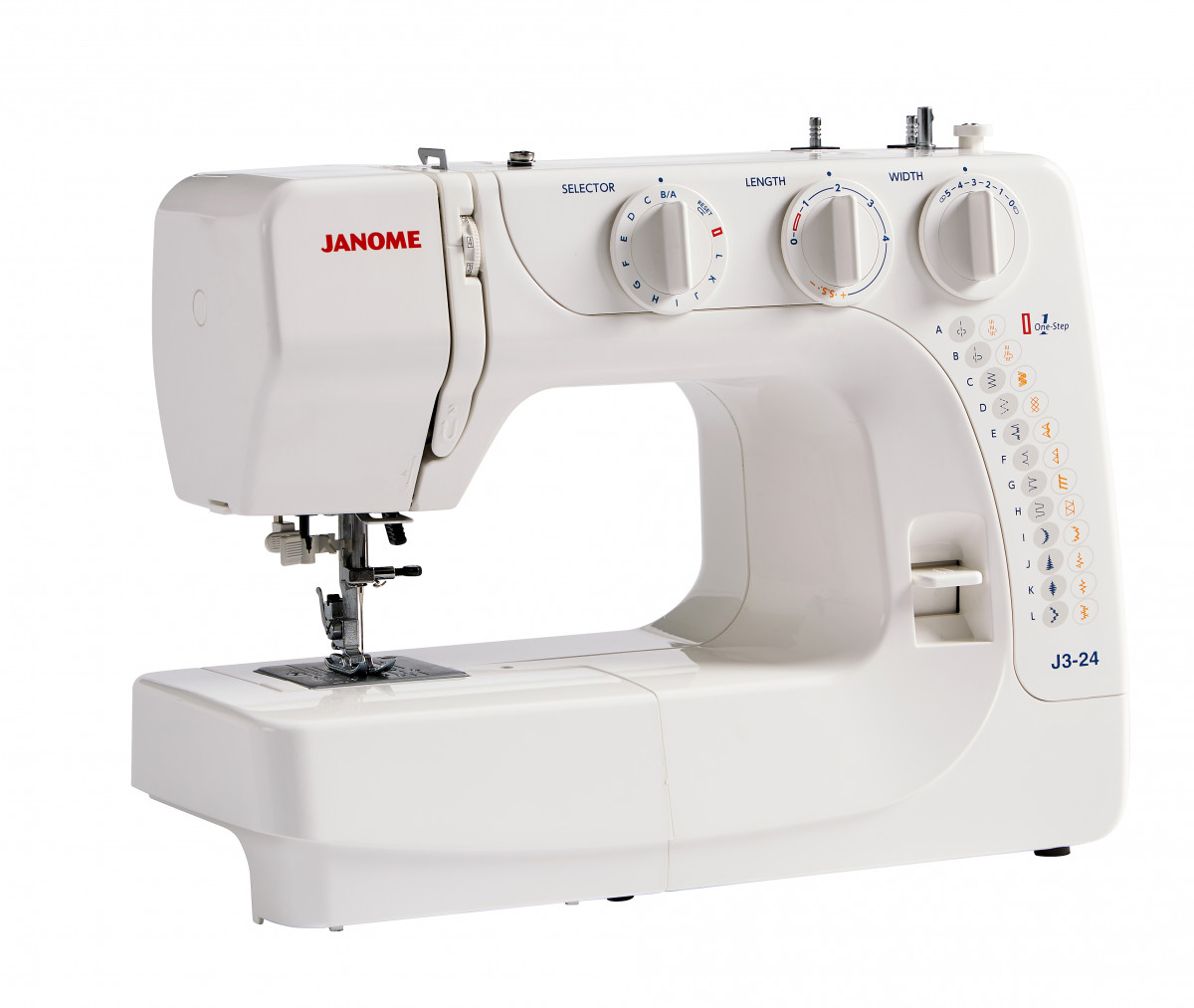 Whether you're looking for a first sewing machine or an upgrade, Janome has a machine for you! Their mechanical models are sturdy and robust with finer details such as an extra high presser foot lifter to help you get started when sewing through multiple layers. See the Janome J3-24 at only £199.
Most Janome models have built-in needle threaders and computerised models also have a lock stitch button to help you finish off all those thread ends neatly without any fuss.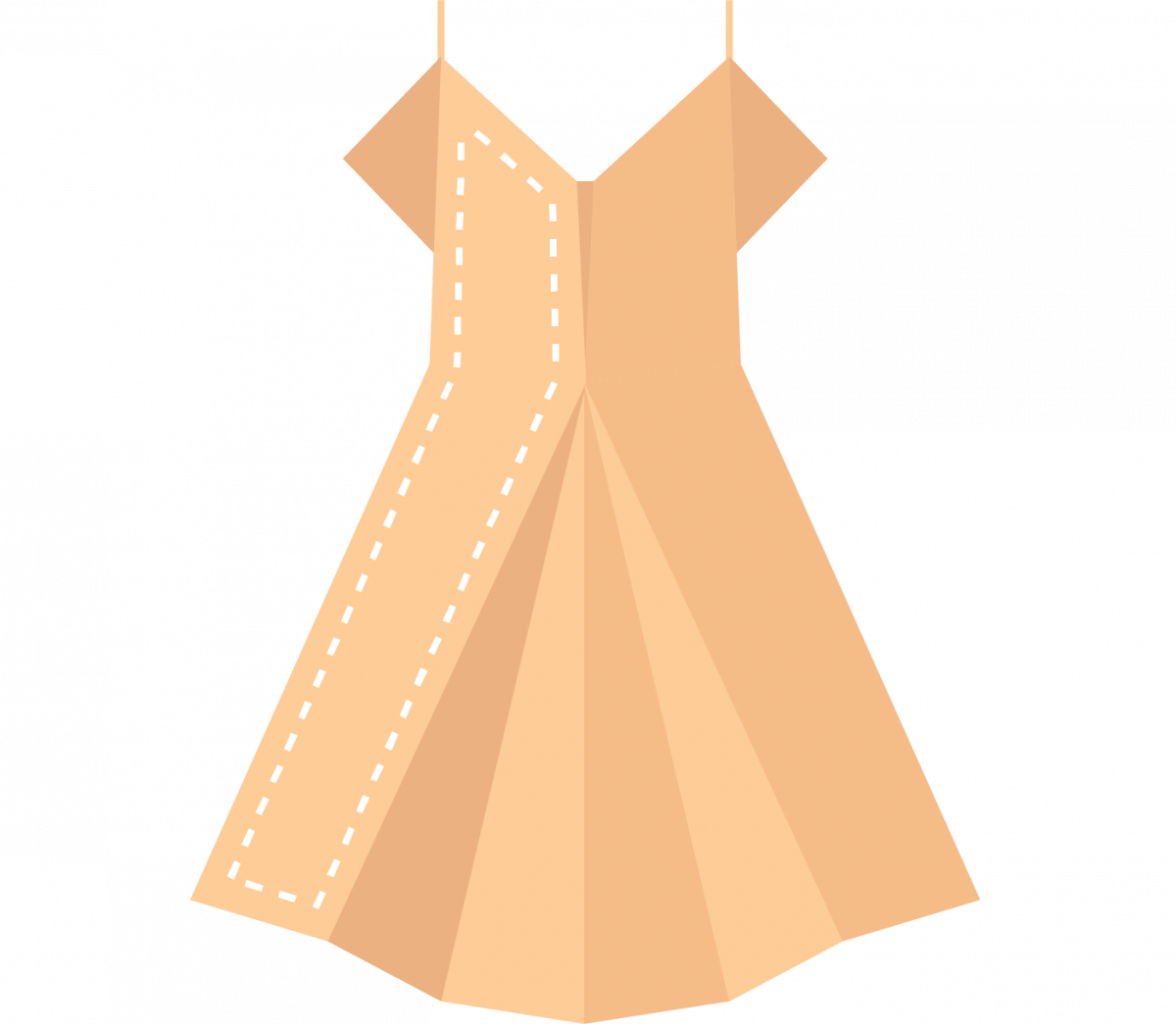 If you find it difficult to use a foot control or just like sewing without, computerised models have a 'Start/Stop' button where you don't have to use a foot control at all! A speed control slider will regulate your sewing speed, which helps to build confidence when starting out. Check out model 230DC at only £299, it's great value for money and even has a hard cover. The M series which gives you MORE, more power and more accessories than most standard sewing machines. If you are looking for plenty of stitches to experiment with and an alphabet, try the 4300QDC at only £499, this is an amazing £100 saving! It even has a scissors button which allows you to trim threads automatically, both top and underneath your sewing with just the touch of a button so you can easily remove your work.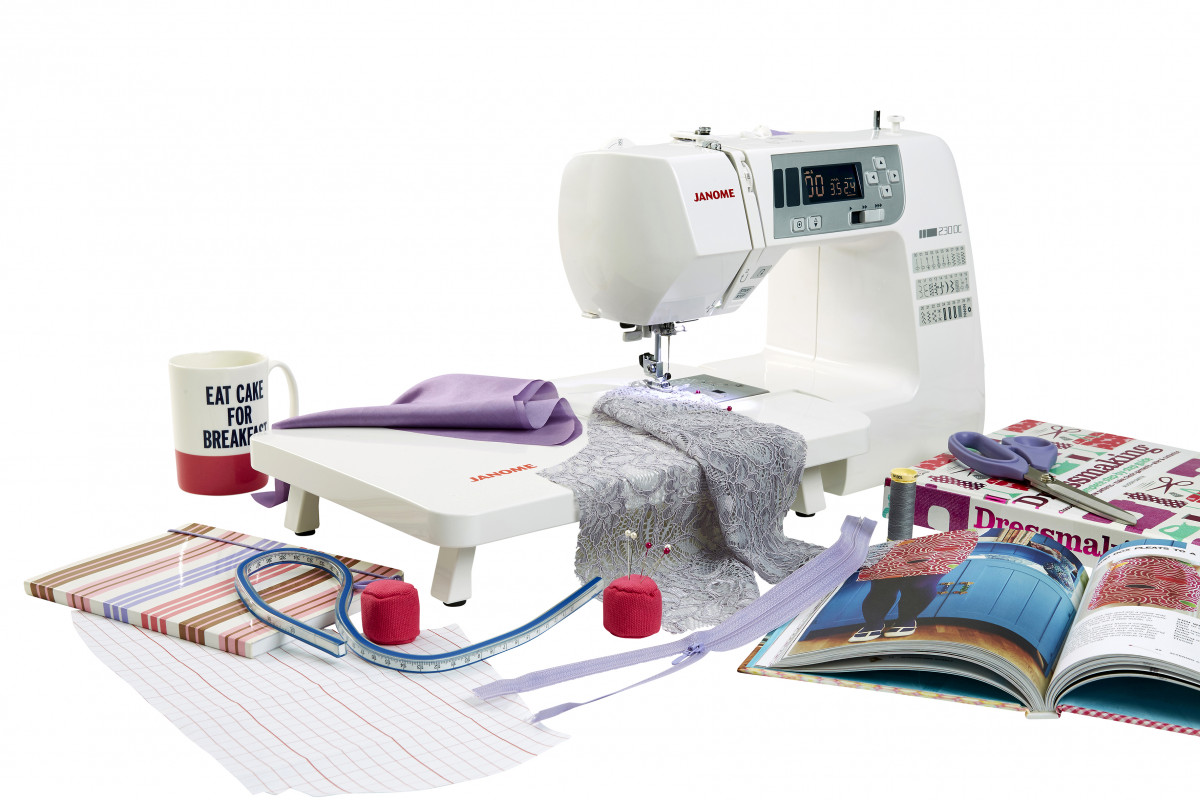 Janome's larger arm space atelier series gives extra sewing space and is smart, elegant and sophisticated. The refinements are amazing, with the atelier 7 you can even use the stitch composer programme to design your own stitches. Janome also has a combined sewing and embroidery machine, the Atelier 9, with built-in embroidery designs and the option to send more to the machine via WiFi, just like the top of the range Quilt Maker 15000!
We're loving the variety of stretch fabrics now available and an overlocker or coverstitch machine (2000CPX at £449) will give you the professional finish you've always dreamed of. Use the built-in differential feed to ensure fabrics don't overstretch or pucker. You can even create fabulous finishes like a lettuce leaf edge for great effect.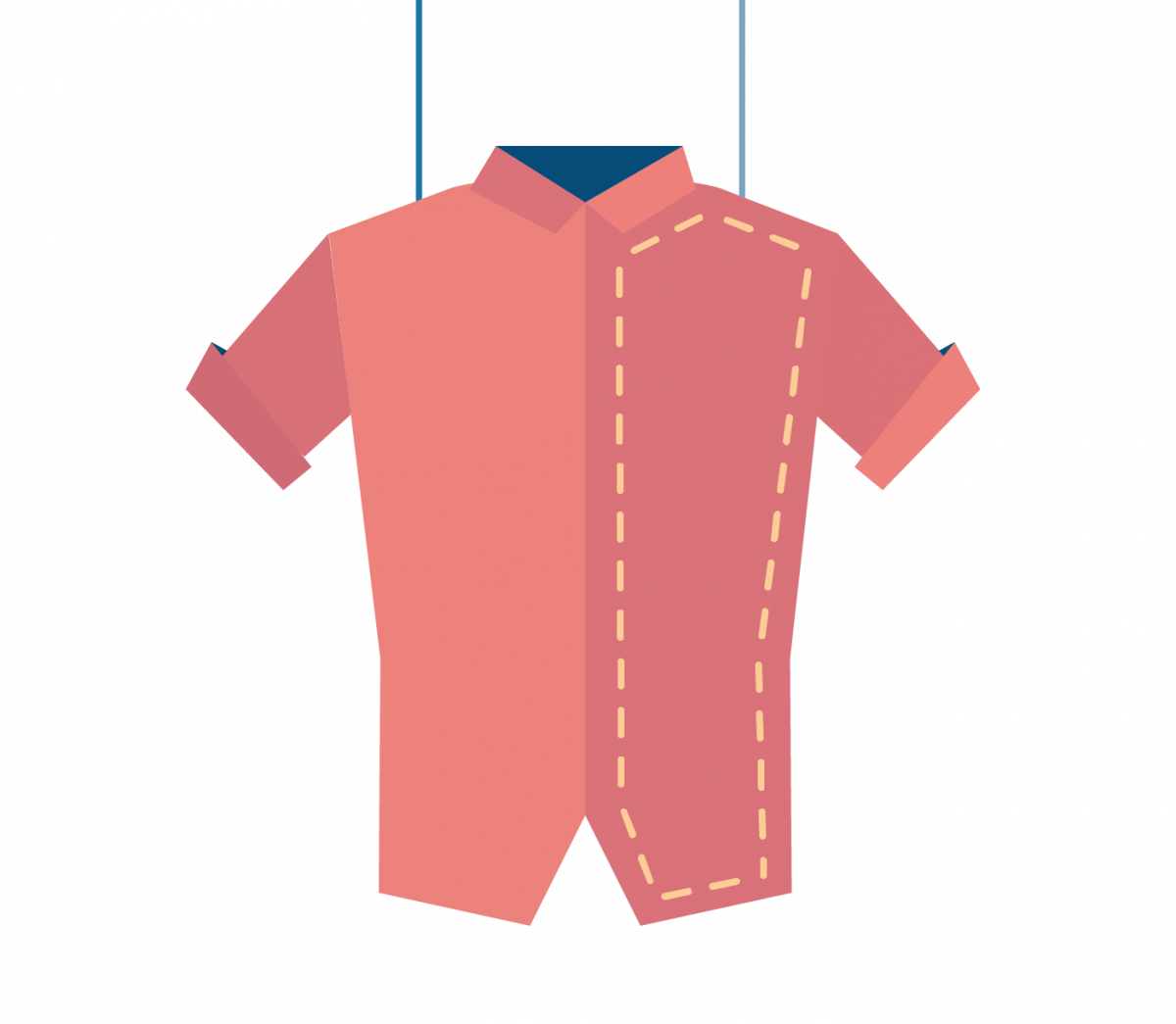 The 3 & 4 thread Janome Model 8200D overlocker is only £199 and the semi-industrial 2, 3 & 4 thread Model 6234XL offer is £399. If you're looking for the easiest to thread overlocker ever, try the Janome Air Thread 2000D Professional at £899, it's a dream machine!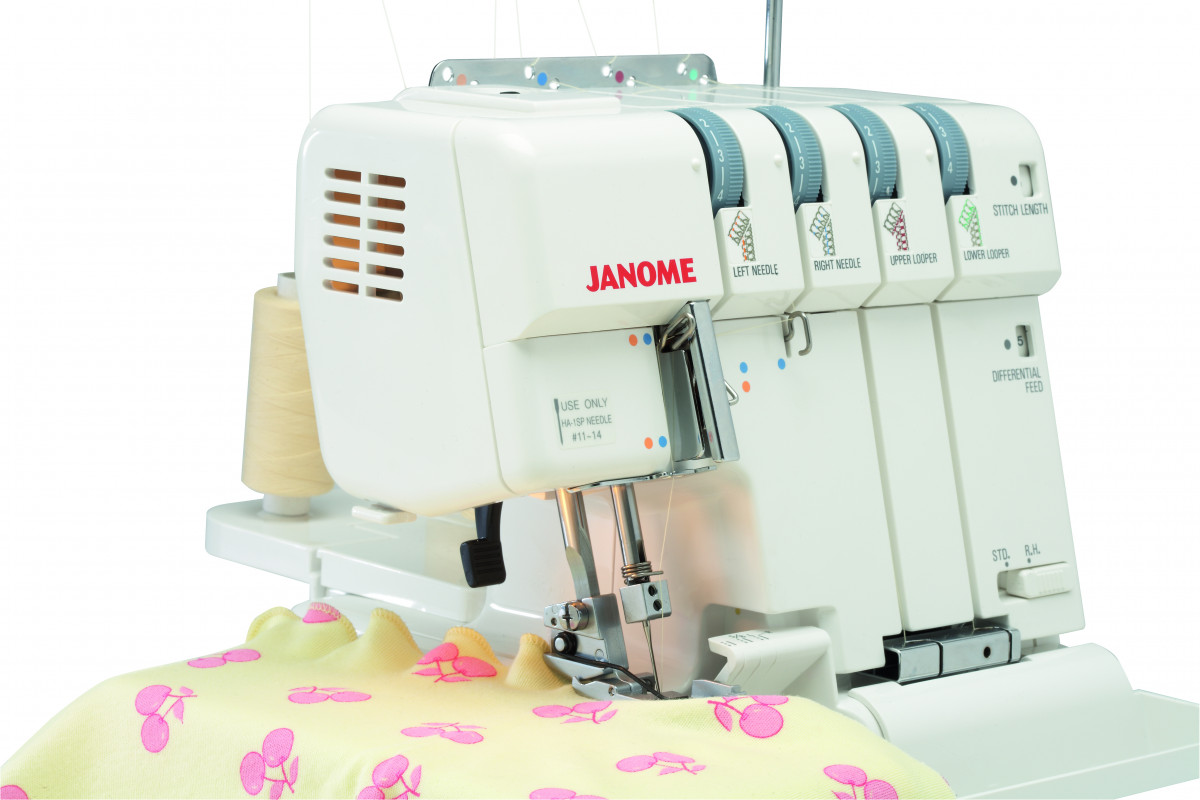 Grow your skills this autumn and share your sewing ideas, there's a whole community of crafters waiting for you! Happy Sewing!
Visit janome.co.uk for their latest offers and to find your local retailer.
Social media links:
Keep up to date with the latest Janome news on social media!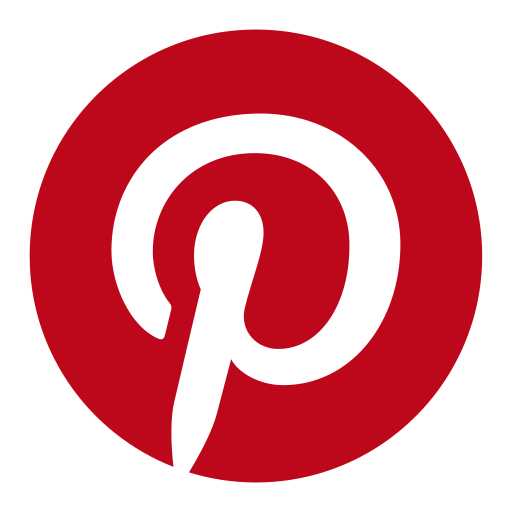 Busymitts
Share your makes