Blog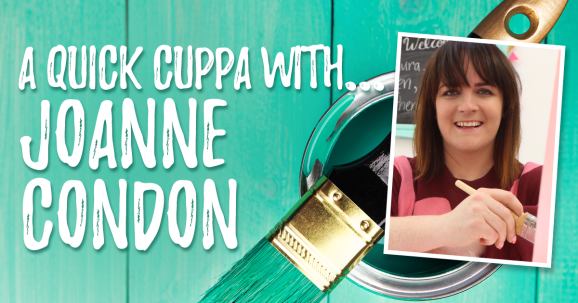 Colour lover and furniture painting expert Joanne Condon shares all her tips for upcycling your own bright and beautiful pieces
What first sparked your interest in furniture painting?
I remember the first piece I ever painted very well – my brother was throwing out a little cabinet and I asked him if I could have it. The excitement of selecting colours and papers and then picking out new handles was amazing. I spent ages painting and applying paper oh-so-carefully and I was absolutely thrilled with it. After that I started on other pieces, always getting larger and more complicated and I just enjoyed the whole process so much! This was long before upcycling was popular, so it was very hard to get pieces in the colours I had in my head and I needed a turquoise dresser! The beauty of upcycling is that you're always learning – I am still learning after seven years. Nonetheless, the fact that I could create literally anything I wanted really started my whole obsession.
Why do you think people are becoming so interested in upcycling right now?
There are so many positive points to upcycling. People are becoming more aware of what they are throwing away at the moment and we all know that true quality is something which stands the test of time. Plus, you can transform any piece of furniture with a lick of paint, making it match any colour scheme and your own personality! It's one the best ways to spend your time too. Painting furniture is enjoyable and productive and it is so satisfying when you finish a project – you won't believe what is achievable.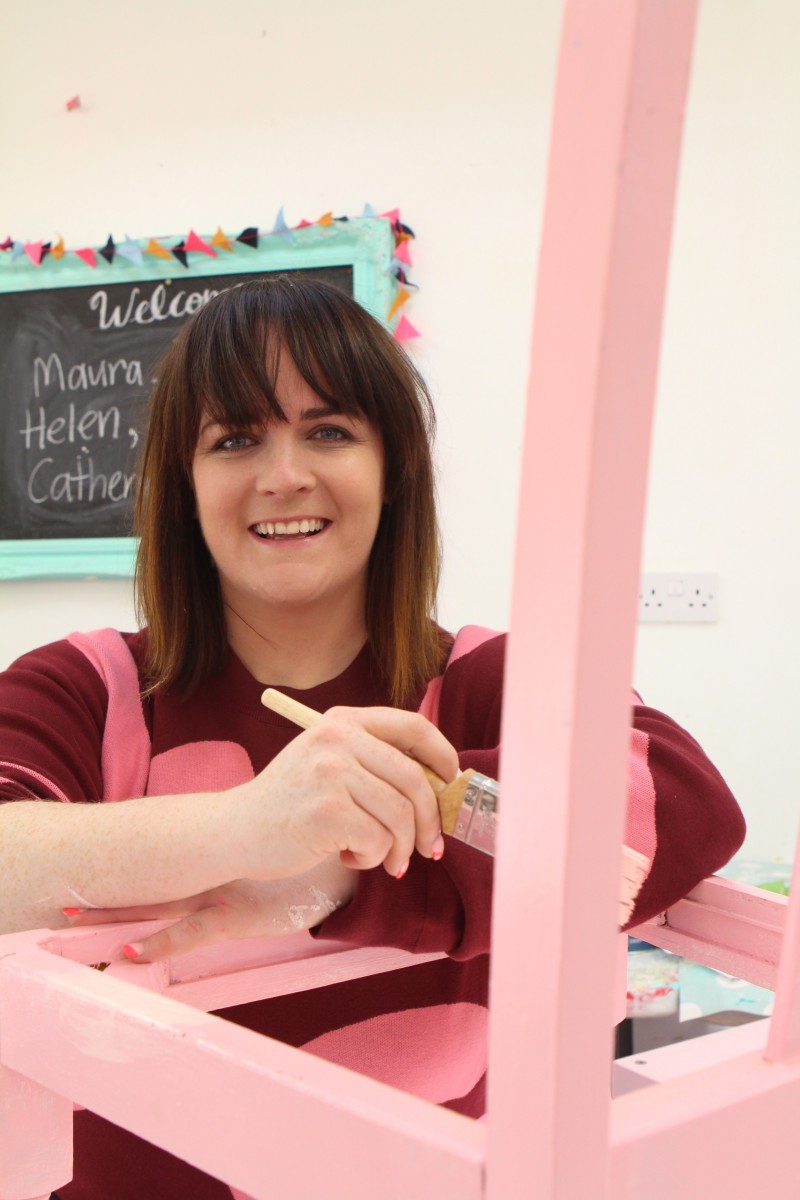 What do you most enjoy about running workshops?
Workshops are my favourite thing ever! I always get so excited when I'm heading out to one. The best part for me is seeing everyone in the class nervous at the start of the day and then leave at the end with bags of new confidence. Watching a sea of colour emerging from the room makes my heart sing! People really let go of their fear when they start creating. Soon they're picking colours and mastering techniques they would have never thought possible when they walked through the door. There is nothing like strangers coming together and chatting all day about a common interest – I just love every part of a workshop day, they are so much fun!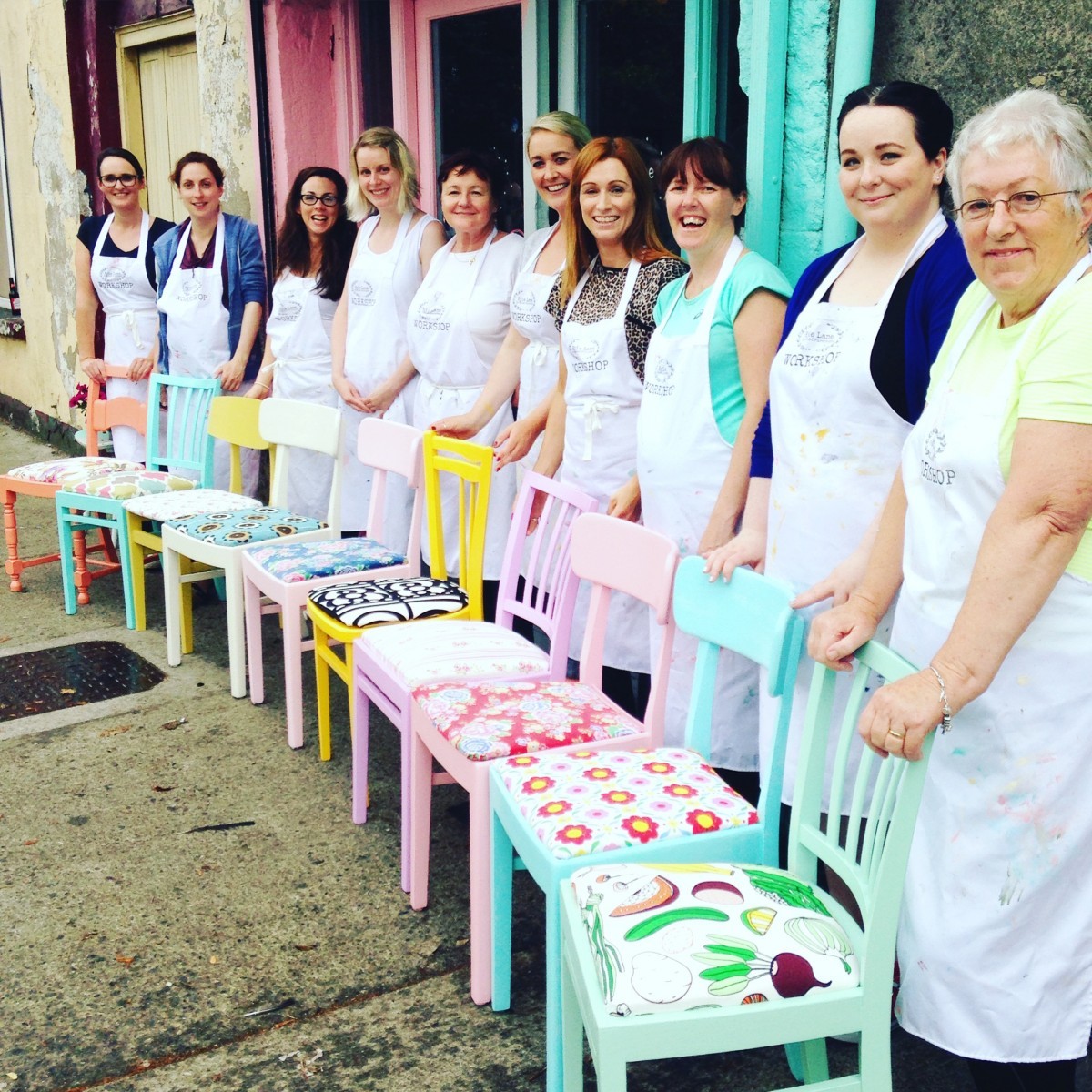 How can we get started with furniture painting?
1. Pick something small to start with – an old stool is ideal. You don't want to put yourself under too much pressure to get it exactly right either, just think of it as an experimental piece and take the opportunity to grow your confidence.
2. Always prepare and prime your piece properly. No matter what type of paint you are using, preparation is key! These first steps will determine the durability of the piece so it's worth putting the time in.
3. Don't be afraid of colour! Painting anything cream or white all the time is no fun at all and there are just so many beautiful colours out there. Colour will be the difference of liking something and loving it and I know I want to love every piece in my home.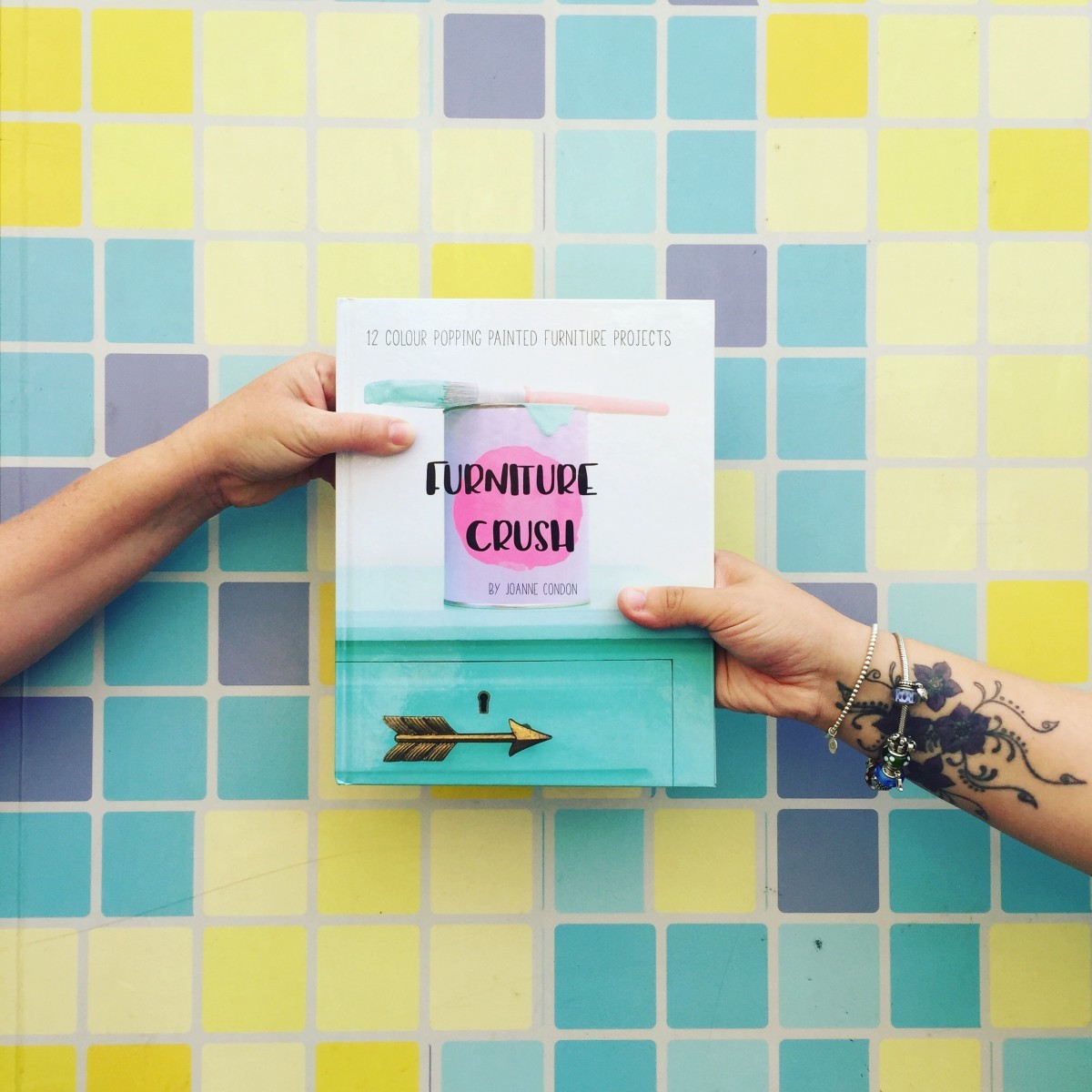 Congratulations on the publication of your book, Furniture Crush! Where did your book writing journey begin?
Never in a million years did I think I would write a book, but when I began painting furniture I found it really hard to find everything I needed in one place. Then when I began teaching workshops I noticed that people always wanted more. I'm painting something every day, so I have come across every problem you could think of and, being a former art teacher, I developed a bit if a knack for explaining things. The feedback I got from all the workshops had been so positive that I thought if I could put all the questions and techniques into one book, showing how much fun you can have with painting furniture, I could inspire people to make things they really wanted so that's exactly what I did!
What does your normal day look like?
My day has changed a little recently as I've moved to a private studio which I'm super happy about. The thing I love about my job is that every day is different, but trying to stick to a routine is crucial. I am putting together new online courses at the moment so I spend my mornings organising and writing content – anything computer based really as I am the most clear-minded in the morning to get that type of work done faster. Then after lunch then I'm in my creative zone, painting some piece of furniture or getting ready for upcoming workshops.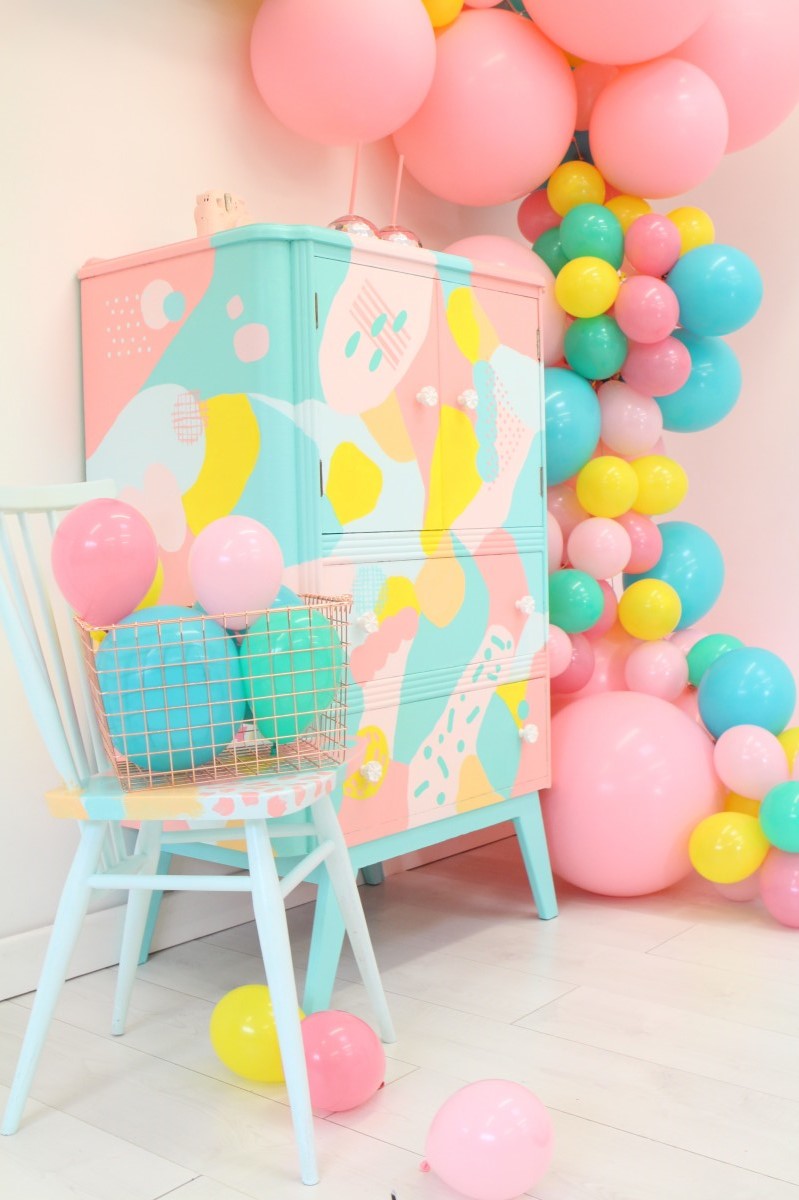 Have you always been creative?
Yes, pretty much all my life I've been obsessed with art and crafts! In school, I would always try to skip things like choir to spend as much time as I could in the art room instead. When I got to art college I took up painting but still loved textile, photography and print. Over the years I have sold paintings, illustrated for books, baked and decorated wedding cakes, plus I crochet, knit and love everything DIY – I think I have stuck my toe in everything! However, I still seem to see ideas for furniture in everything so I always go back to that!
How do you arrive at your final designs?
I have painted hundreds of pieces now so every time I spot an old piece of furniture I can picture it finished in my head. But that doesn't mean I know exactly how it's going to turn out! I might picture it in loads of different colours and land on one and often once I start a piece I'll decide it needs paper or suddenly want to inject a geometric design. Any piece can grow into something quite different from my first idea once I start working on it!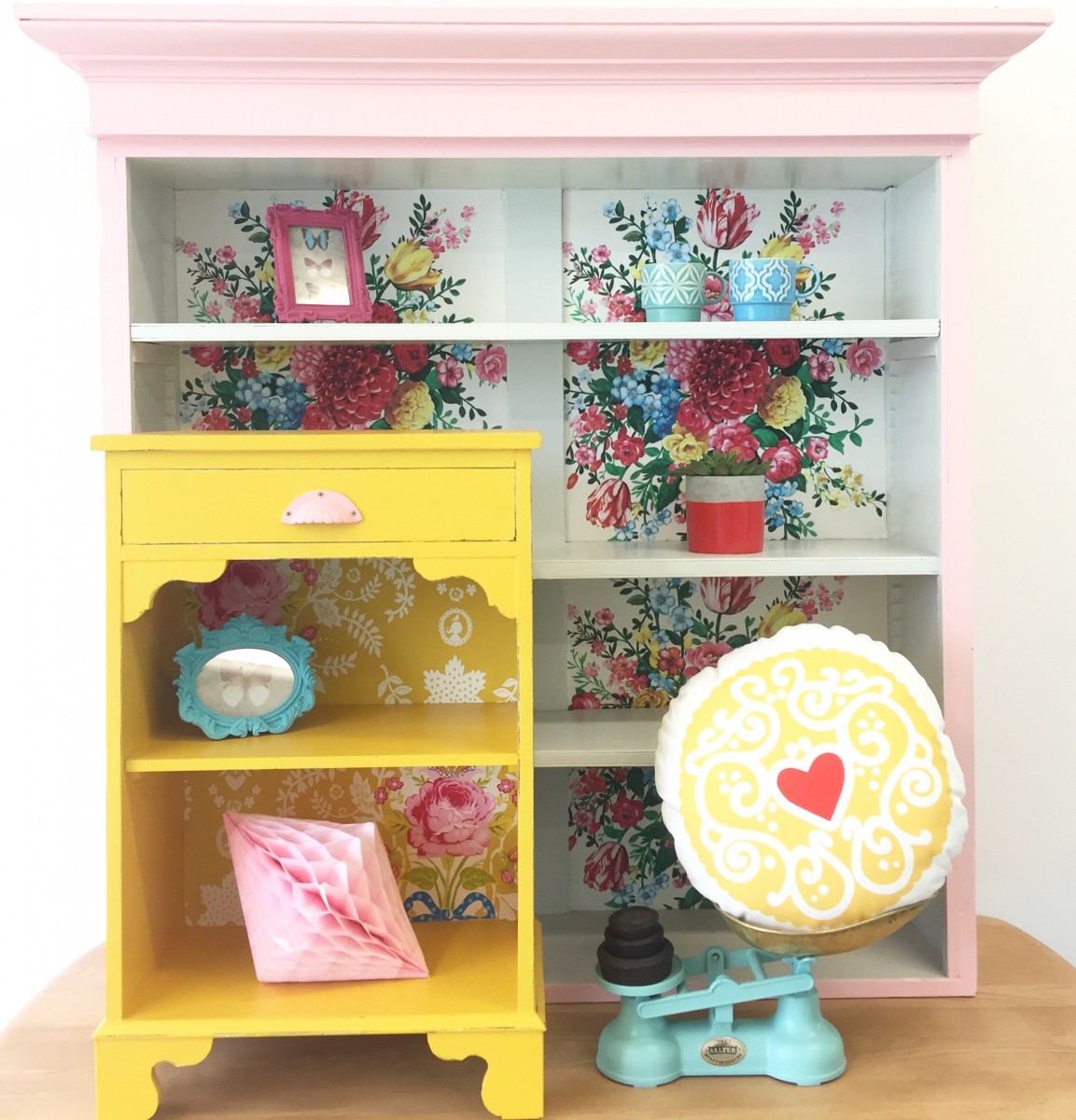 What has been your favourite painting project so far?
My absolute favourite project so far is actually in my book Furniture Crush. It's the freestyle pattern drinks cabinet project. I painted it three different ways before I was happy but once I changed my colour scheme and let myself really enjoy what I was doing, I had so much fun! I loved it so much I kept it in the end. kept that piece because I loved it so much!
Find out more about Joanne at kylelane.ie
Busymitts
Share your makes