Blog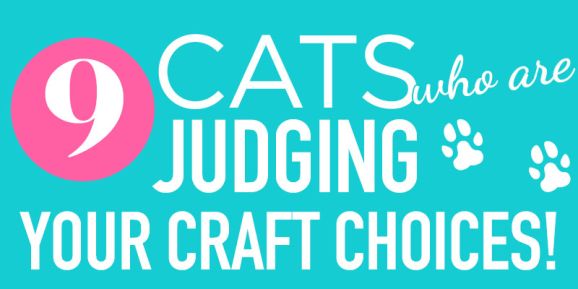 We learn as we go and the craft world is no exception; sometimes we get things wrong and sometimes we get angry when they do. However, these perfectionist felines have no time for wallowing in self pity or complaining about crafty techniques. They don't mean to be rude, but you know how cats are. To apologise, we've decided to try and resolve a few of these problems with some helpful tips.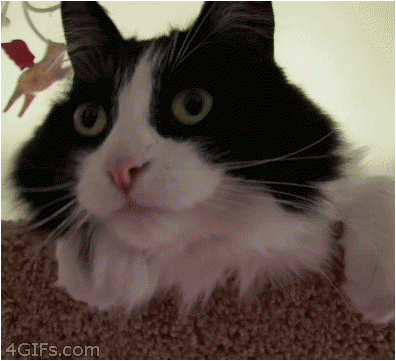 media.giphy.com
It may seem like some sort of con to make you buy more stuff, but it's really not. If you use one pair between card and fabric, the blades will go blunt more quickly and snag the material as you cut it.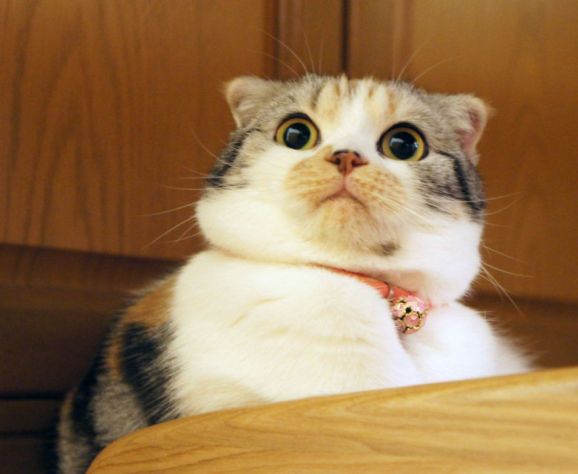 boredpanda.com
Whilst it's fine to use glue to fix appliqué pieces or to make doll limbs extra secure, sticking a whole project together isn't a great idea. Not only will the glued fabric areas go hard, but your cat will most likely reject it when he goes to claim it as his bed. It's probably best to follow one of our nice, easy cushion tutorials and not risk it.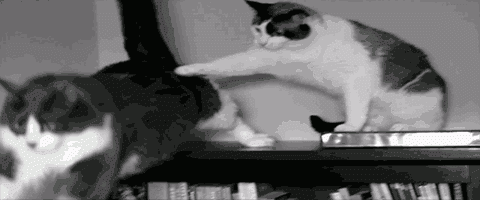 imgur.com
With so many rows to make and instructions to follow, it's easier if you play it safe by tying a scrap of contrasting yarn into the relevant stitches. Or you could quit and give your kitty those balls of yarn.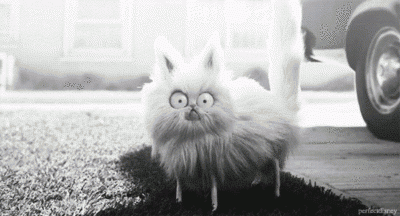 giphy.com
It's easy to declare something unfit for purpose when you're not too sure of how it works, but we can turn down the angst with a helpful tip – wet the paper before painting. This tutorial has some great pointers. Now you can paint all the cat pictures you want.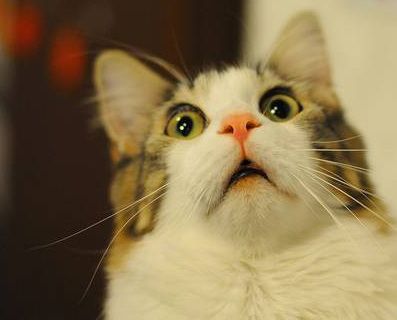 ipernity.com
Cutting out tiny pieces of paper to create a beautiful image is not the same as chopping up a few carrots for your dinner. When using a craft knife, make sure you're working on a self-healing cutting mat and that the blade on the knife is sharp and changed regularly. Keep the pressure light when cutting, run the blade away from your body and be mindful of where you place your hands. If you do end up losing your fingers, this kitten might well disown you. Us humans are only here to serve our cat masters after all, so we need our digits for important things like opening cans of food and petting them.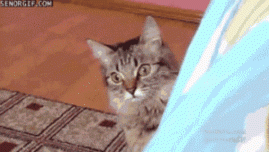 giphy.com
Oilcloth is perfect for household furnishing and bags, but if you've never sewn with it before it can be a bit challenging. A useful trick is to rub a little talcum powder on the right side to help it glide through your sewing machine. On a side note, oilcloth is awesome because no cat hairs will ever get stuck between the fibres!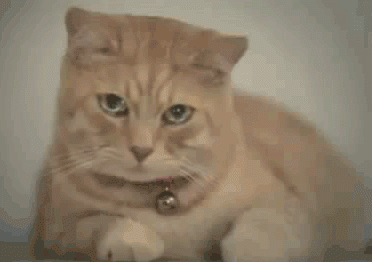 i.imgur.com
Handmade cards are ideal not only for expressing your own creativity, but are perfect for letting someone know that they're important to you, therefore they're much more meaningful. It doesn't have to cost a fortune – you could try experimenting with recycled materials for an extra economical card. Have we persuaded you? Great. Check out the ones we've got to make on our website here.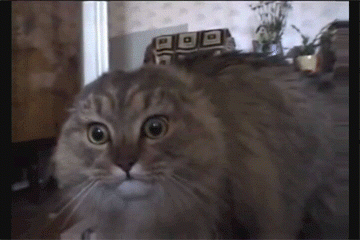 giant.gfycat.com
Stamps are delicate little flowers and need to be treated as such, especially if they have intricate patterns. Rubber becomes brittle over time, and scrubbing it with harsh soaps and brushes may cause tiny pieces of the design to break off. Clean them with baby wipes instead.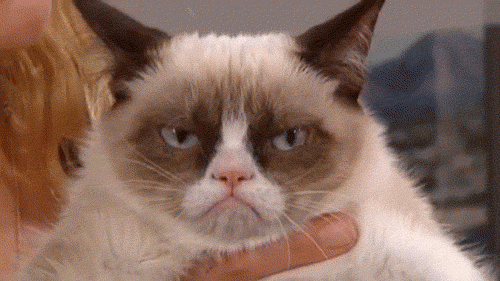 giphy.com
Good news: you'll have more free time for Netflix marathons in bed with your kitty. Bad news: you're giving up. Learning a new craft, whether you're attending classes or teaching yourself, is incredibly rewarding. Stay paw-sitive and live in the mew-ment.
Can't get enough of cats? We know how you feel. Check out our feline-themed crafts here

Busymitts
Share your makes