Blog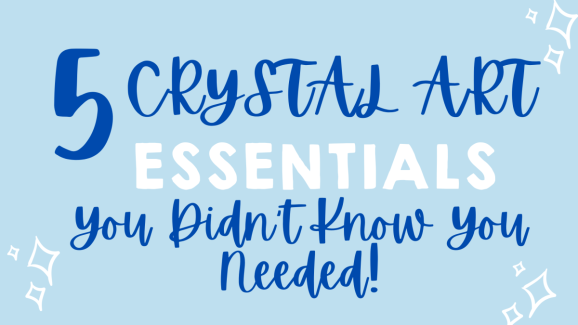 Diamond painting lovers, rejoice! Craft Buddy has a wide range of quality Crystal Art products including kits to create art canvases, greeting cards, notebooks, 3D scenes, and much more, plus their licensed collections of Disney, Star Wars, Marvel, Peter Rabbit, and The Smurfs make them popular among crafters of all ages! Here are the top Crystal Art must-buys that every diamond painting aficionado should have in their stash…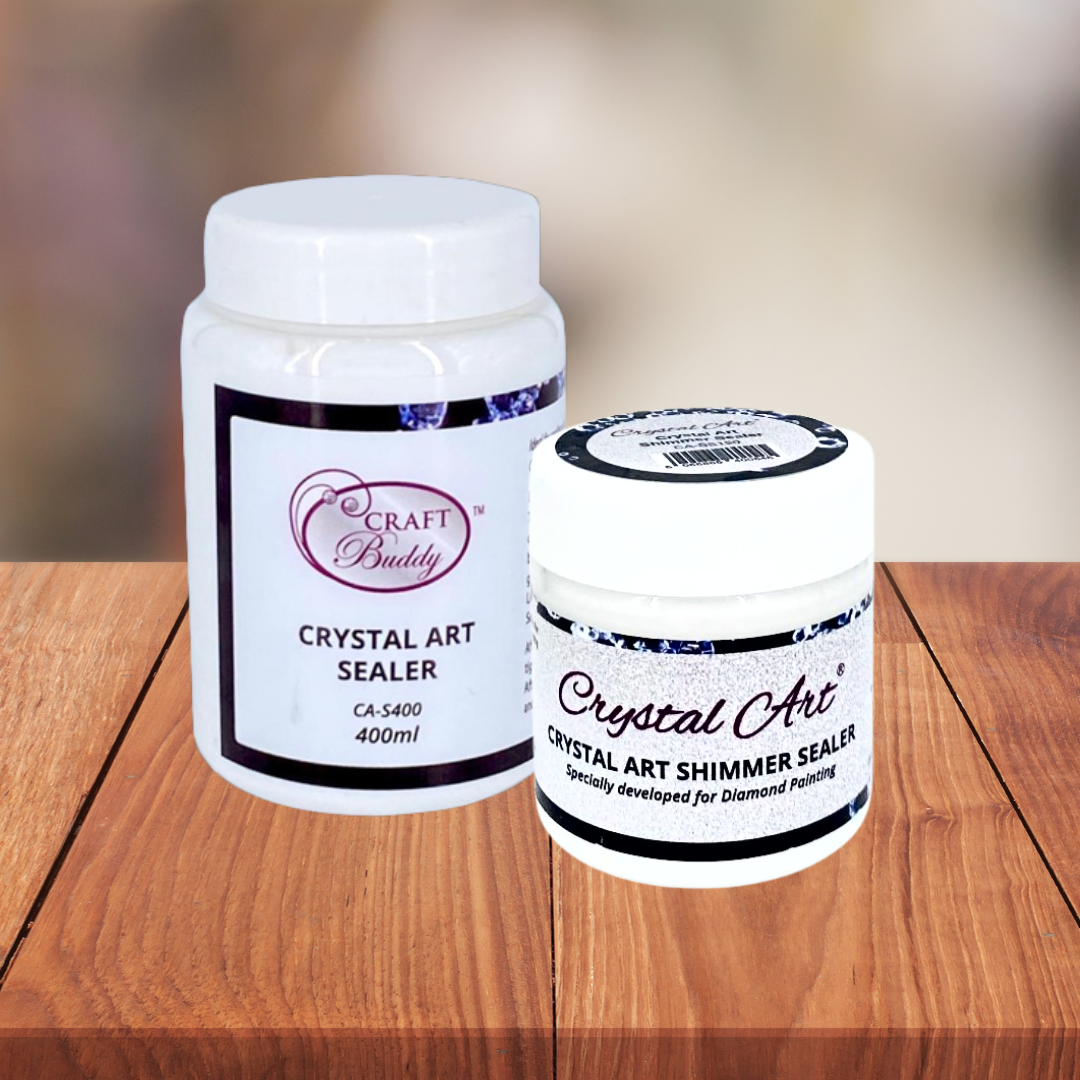 1 Crystal Art Sealer and Crystal Art Shimmer Sealer are recommended to use on all of Crystal Art's notebooks, keyrings, 3D scenes, cushions, storage boxes and anything else that would be handled a great deal or kept in a steam-filled environment. Simply paint over your project and leave to dry. Use the regular sealer to preserve your finished make, or the shimmer sealer to add some extra sparkle.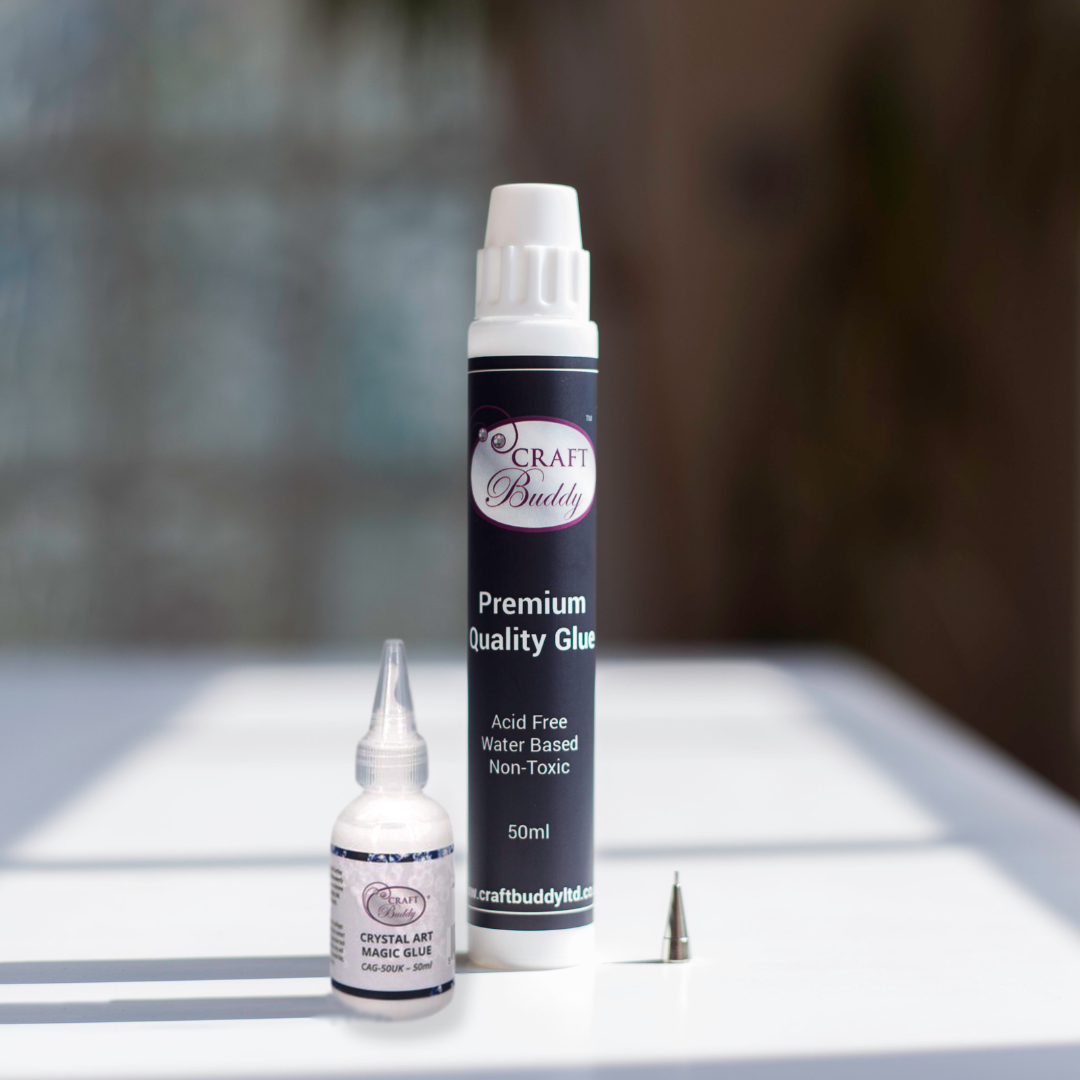 2 Crystal Art Magic Glue dries clear and will always remain tacky, perfect for using alongside Crystal Art Stamps. It's also handy if any of your projects lose some of their stickiness and crystals need fixing back in place. The Premium Glue is ideal for all your cardmaking and crafting projects. It's a quick grab, fast-drying glue and comes with a fine nozzle to allow easy application.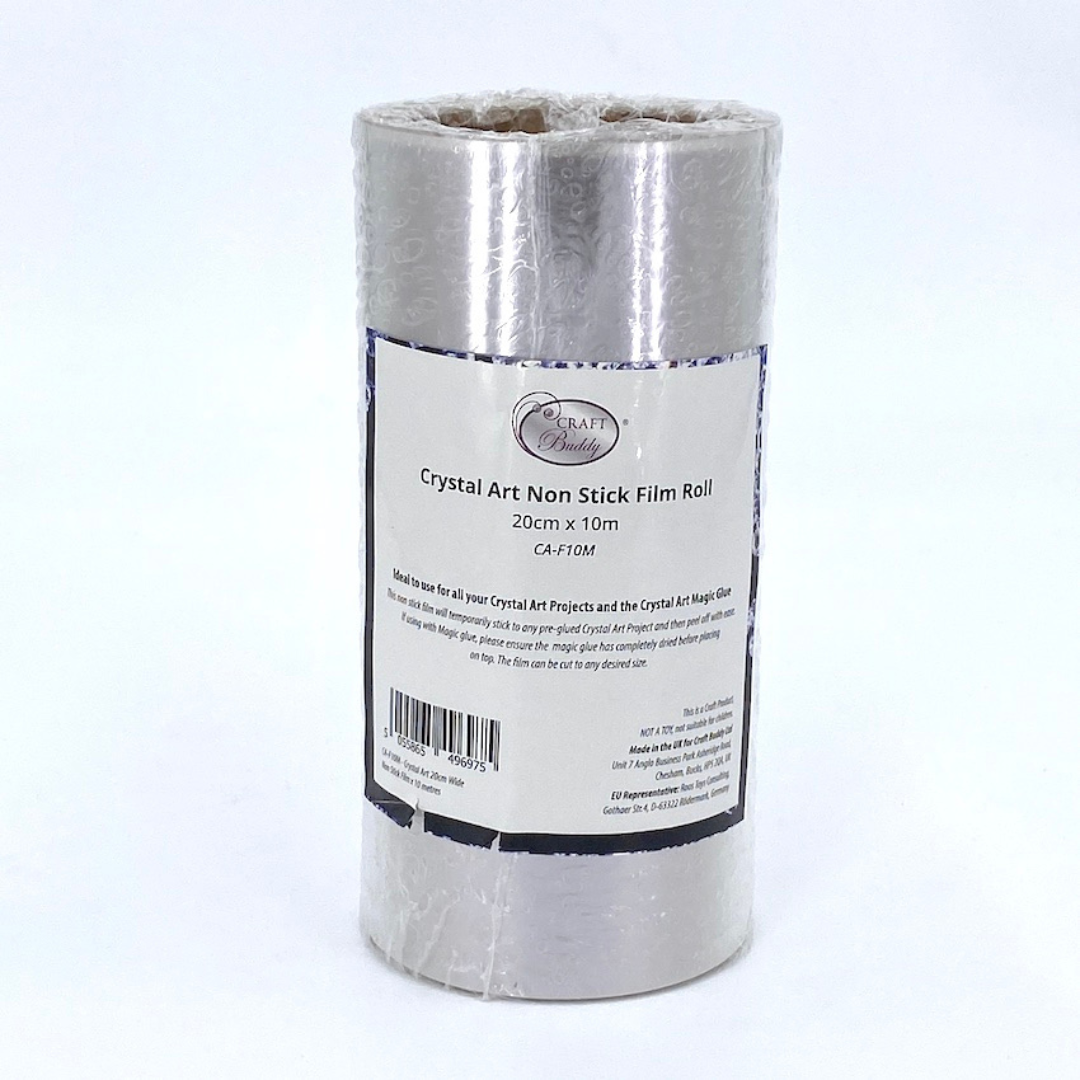 3 Crystal Art Non Stick Film Roll is another essential, especially if you are using Crystal Art stamps and Magic Glue. After painting the adhesive over your stamped image, allow it to dry clear (it will remain tacky) then cover with the film. This protects the adhesive surface and prevents any foreign objects from sticking to it, ensuring a professional finish.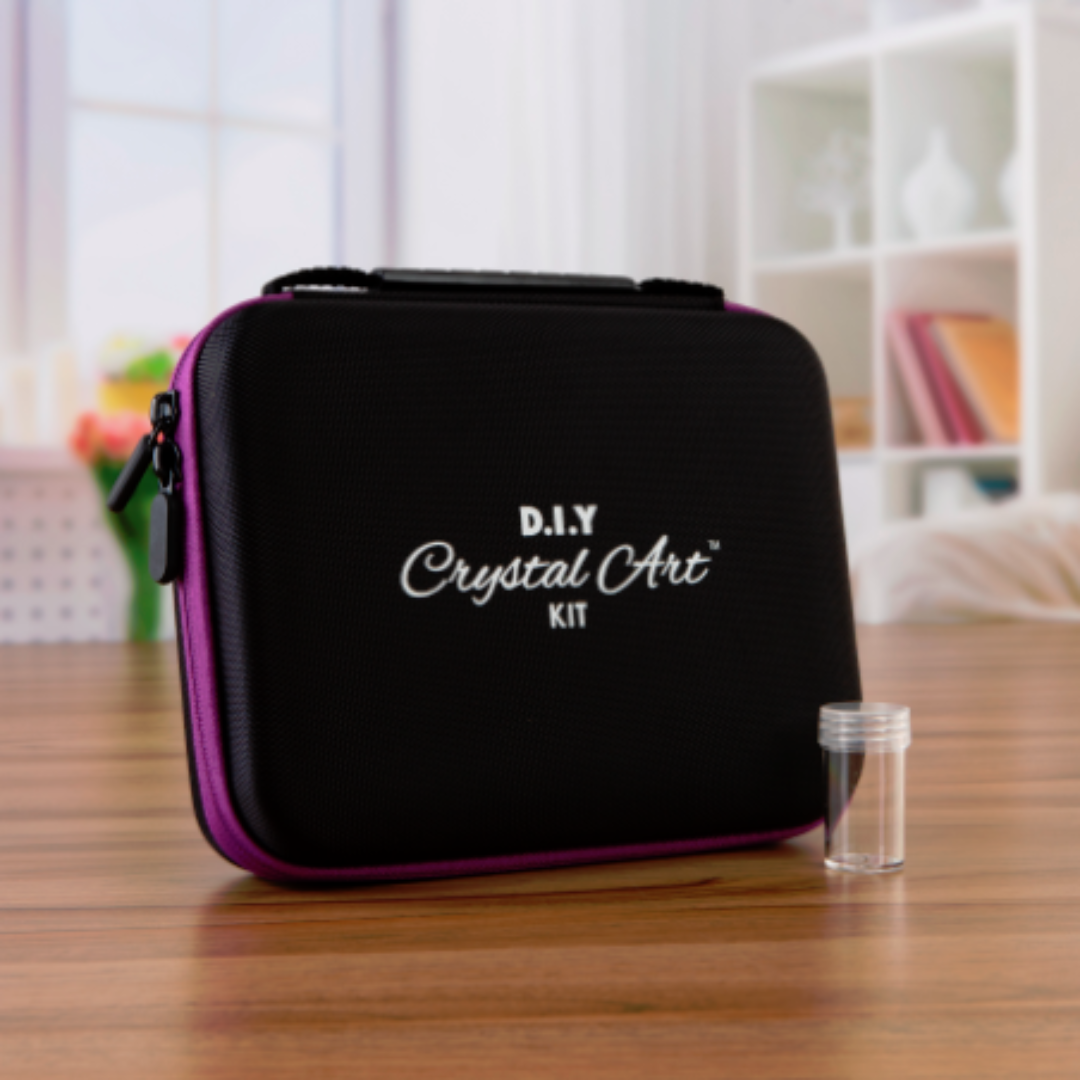 4 Crystal Art Storage Cases come in two sizes and include either 30 or 60 acrylic bottles. They are perfect for decanting and organising your crystals whilst working on your projects.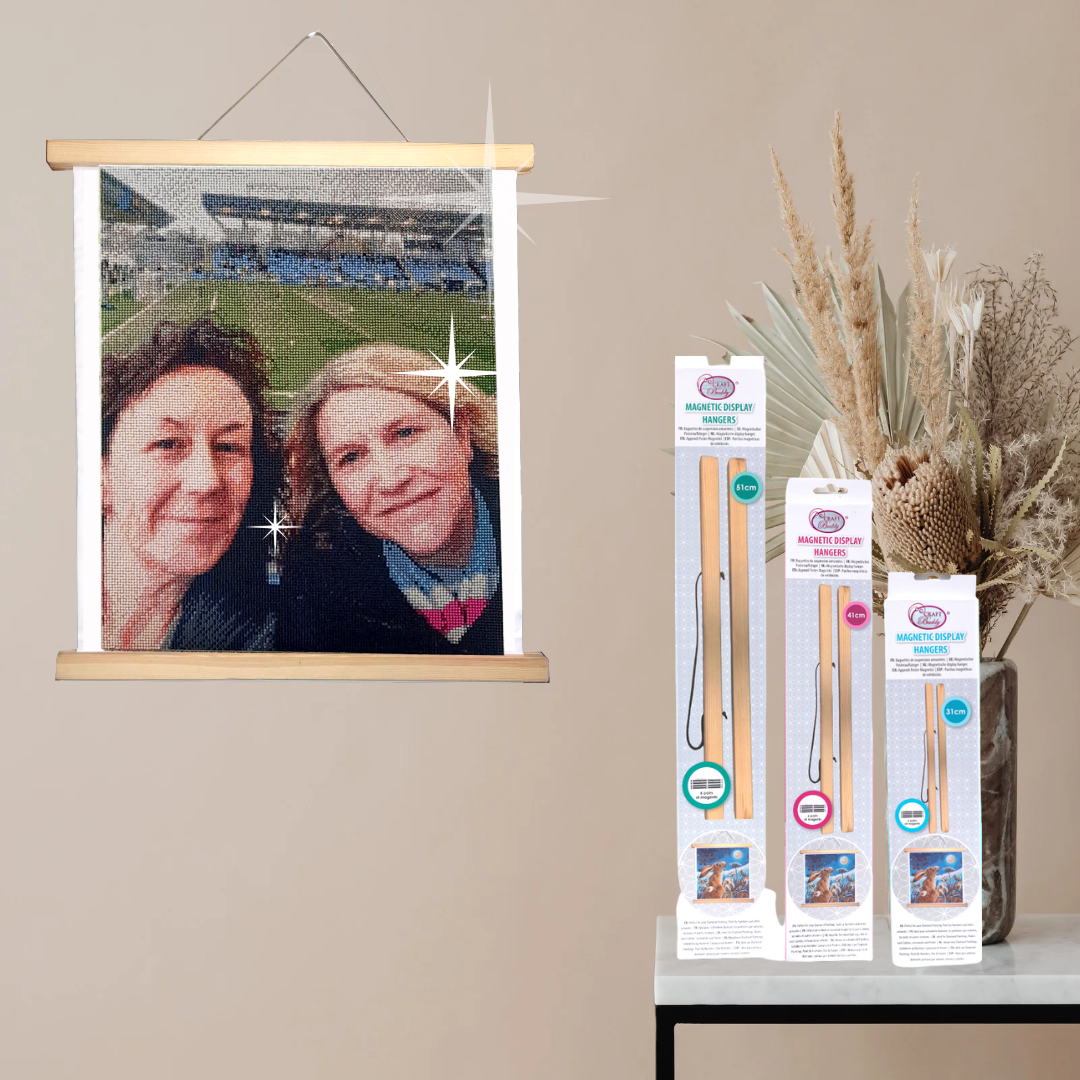 5 Magnetic Display Hangers are the solution for your unmounted Crystal Art canvases or other art projects and posters. Available in small (31cm), medium (41cm) and large (51cm) sizes, they are lightweight, easy to use, stylish and have a magnetic locking system ensuring your projects can be displayed on the wall safely.
To see Craft Buddy's full collection of Crystal Art kits and supplies, visit craftbuddyshop.com

Busymitts
Share your makes