Blog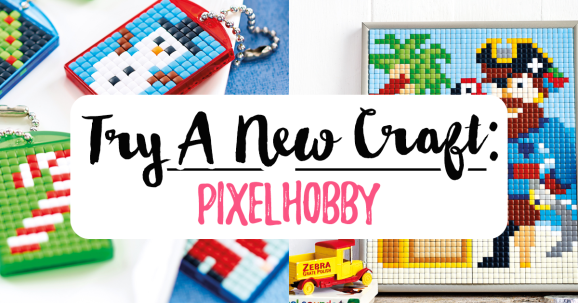 Word on the street is that a new craft is about to take over! We've been a fan of Pixelhobby UK for a while now and we sat down with Janet Eden to learn more about this addictive hobby and what they have in store for 2019! We think you're going to love it just as much as we do!
How would you describe Pixelhobby to someone who's never heard of this addictive craft before?
It's essentially a simple craft that produces stunning masterpieces! With Pixelhobby UK's magnet kits, it is as simple as placing the transparent baseplate over the full coloured pattern and colour matching! With our larger kits, a straightforward pattern is included where all the colours you need are number coded, similar to a cross-stitch pattern. It only shows four colours at a time which makes it very simple to follow and create your image. You don't need any artistic flair or crafting talent, anyone can have a go at Pixelhobby!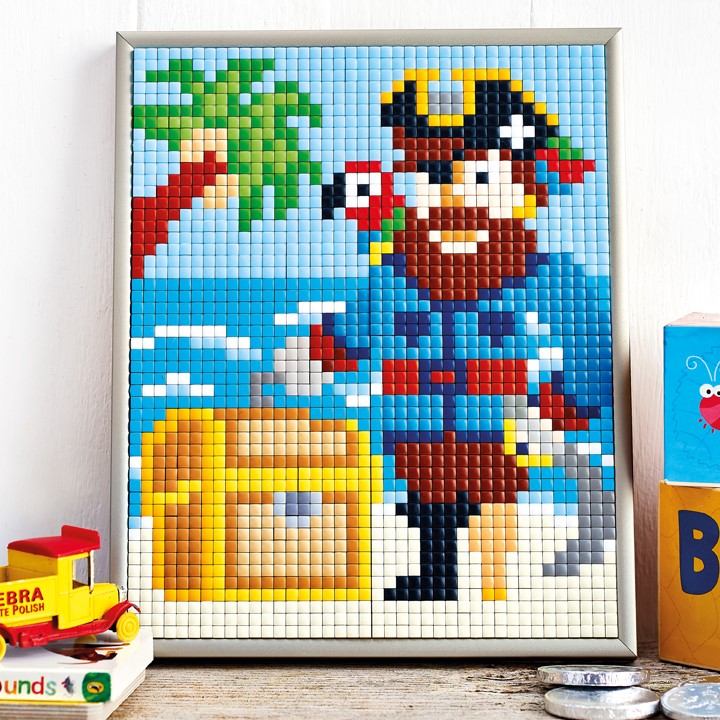 What sets Pixelhobby UK apart from the rest?
When I first came across Pixelhobby it was one of those moments when you say "about time – no more ironing!". Pixelhobby works on a transparent baseplate in which the pixelsquares snugly slot into place. You can turn the baseplate upside down and the pixels still remain – I've even dropped it on the floor and my project stayed secure. If you make a mistake, no problem! Simply lift out the pixelsquare with tweezers and insert the correct colour. There is no need for ironing or spraying with water.
What kind of images and results can be made from your products?
Absolutely any image can be produced from Pixelhobby and any size. At Pixelhobby UK, we have kits from keyrings and magnets to large, stunning pictures ranging from landscapes, animals, florals, fun children's projects and seasonal favourites.
We love how many different products and kits there are in the range! If you had to pick a favourite, which one would it be?
What a tough question, usually my favourite kits are the new designs that we display at the Pixelhobby UK launch in January of every year. I adore the bespoke kits that we make for customers of their family or pets for example. Our customers send in an image to sales@pixelhobby.org.uk and we transform it into a Pixelhobby kit for them. It's great to hear their feedback when they have given them as gifts.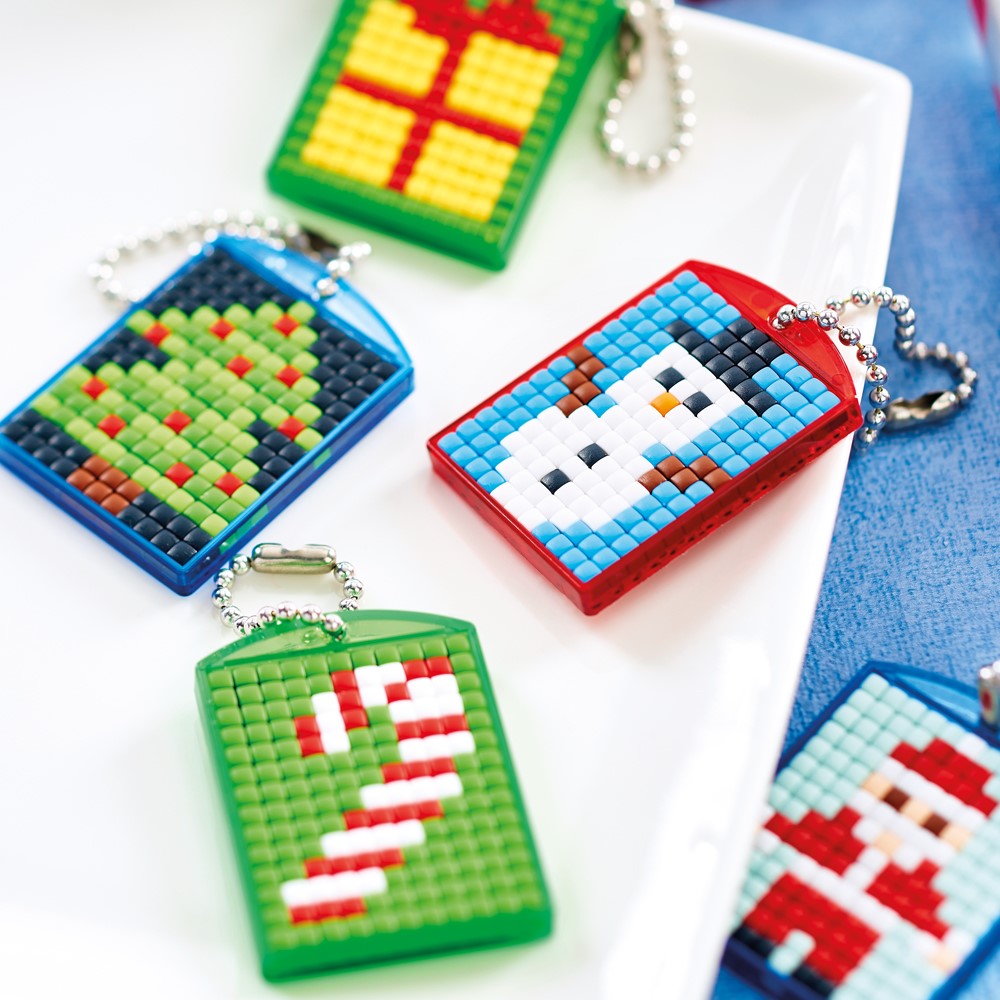 It's so brilliant that there's a Pixelhobby kit for every season and occasion, how much fun is it coming up with brand-new ideas?
Our design team at Pixelhobby UK are very talented and I love receiving their designs for approval. We're always keen to hear from customers on what they would like to see in Pixelhobby format. If we haven't got a design or theme, our team will get on the case and produce a kit just for you.
Can anyone give Pixelhobby a try?
Most definitely, what I love about Pixelhobby as a craft is that it is for all ages. We have two different size pixelsquares so anyone can have a go at creating their own masterpiece. The XL pixelsquare is four times larger and can be pulled off and placed on the baseplate without any need for tools, perfect for smaller hands.
We love a sneak peek at Crafts Beautiful, so we just have to know about any exciting new launches coming up for 2019!
Can you keep a secret? Not only will there be multiple new designs across our full range of products at Pixelhobby UK launching in January but an exciting opportunity for individuals to sell our products to family, friends and at local fairs, watch this space - Crafts Beautiful will be one of the first to know!
What are your five top tips for using Pixelhobby products?
1. Choose a kit that interests you. It doesn't matter on the size of the kit as the skill level is exactly the same.
2. Each kit will provide you with spare colours. You can purchase additional baseplates at crafterscavern.co.uk and create your own designs.
3. Our four baseplate kits and larger at Pixelhobby UK come in great storage boxes for you to organise your colours. Keeping them in order helps you finish your project quicker.
4. Our smaller kits come in resealable bags so open our magnet kits carefully and you will have a travel bag for children to create on the go.
5. For myself and many of our customers, they find Pixelhobby a relaxing and mindfulness craft, take time out for yourself and at the same time create gifts for others.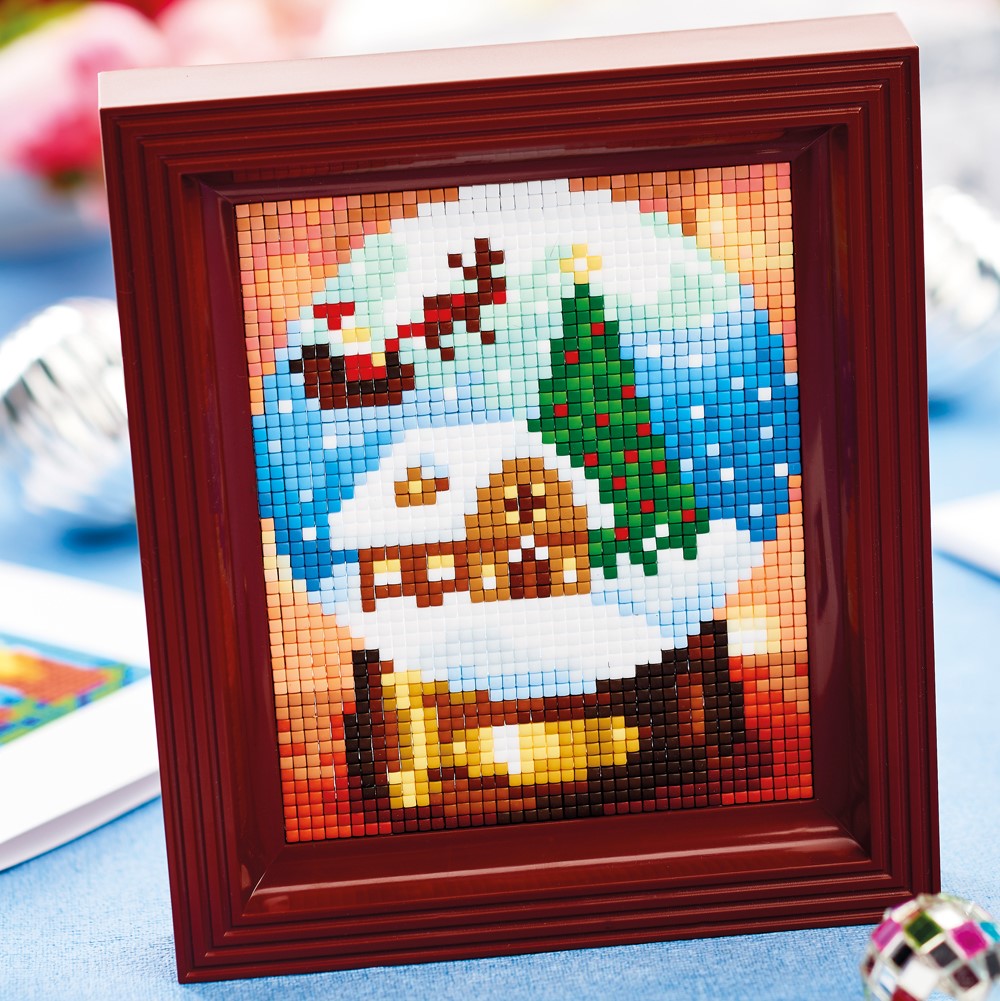 Feel inspired? We've got two brilliant Pixelhobby UK projects available on our website!
Recommended Posts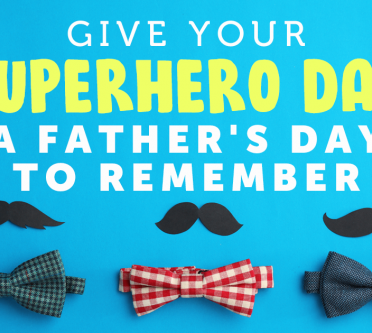 Give Your Superhero Dad a Father's Day to Remember with the Help of Sewing Bee's Stuart Hillard
Busymitts
Share your makes