Blog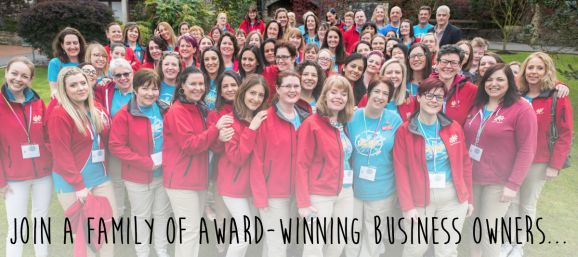 Claire had a successful career in marketing and events but wanted to change her path and find something more flexible that would enable her to spend more meaningful time with her family. She was looking for a rewarding and challenging opportunity and now runs a successful, award-winning, creative business, providing art and craft classes, after-school clubs, parties and events for all ages in Halesowen, Birmingham.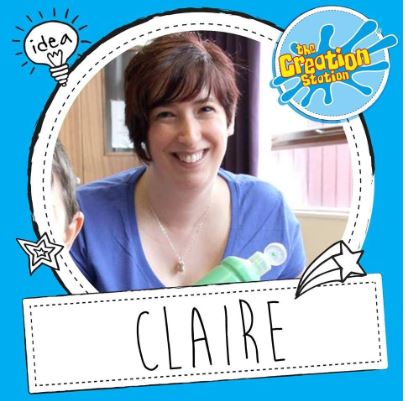 Claire has now been running her business for over five years, so we had a chat with her about what it's like to be the go-to person for creative activities and events in her area:
Why did you want to run your own business?
"I've always been an ambitious, determined and driven individual but after having my little boy I lost my confidence and identity somewhat. I'd been in my job for ten years and was comfortable, but the big commute no longer seemed feasible with such a small child. So I took the leap, and I'm so glad of it now"
What attracted you to The Creation Station franchise?
"Everything! It was fun, sociable and crafty – it ticked all the boxes. It could fit around my new family life and offer me a new opportunity in an area that really interested me and that I was passionate about."
Describe your highlights so far…
"I have learnt a huge amount about myself and my skills in the last five years. I simply love the look of excitement on the children's faces when I ask them if they want to see what's inside the (Magic Ideas) Box!"
"I once ran a party and at the end, the mum told me how impressed she was with my patience and control of the children. She said she went out of a room of screaming kids (as the party began), and when she came back a few minutes later it was silent and all she could hear was me. She was amazed at how captivated they were."
Claire's sessions are rated five-star by her customers young and old, and if you're nearby and want to join in the creative fun, you can find out more about Claire's sessions here.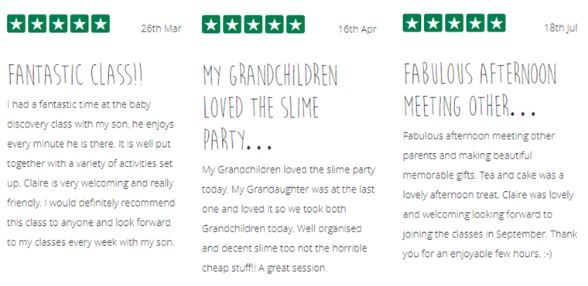 Or if you'd like to join The Creation Station's team of inspiring franchise owners, you can get a free information pack here and write 'CRAFTS BEAUTIFUL' in the 'Say how you heard' field.
Busymitts
Share your makes