Blog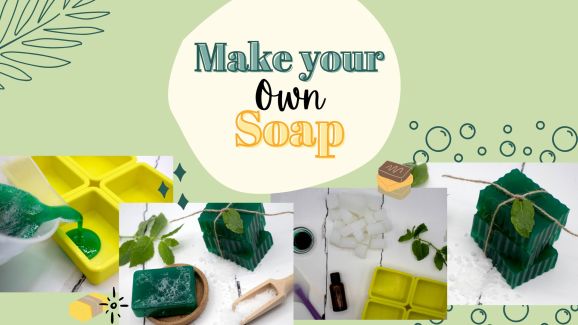 Discover how to make your own Aloe & Peppermint Soap with the help of The Soap Kitchen!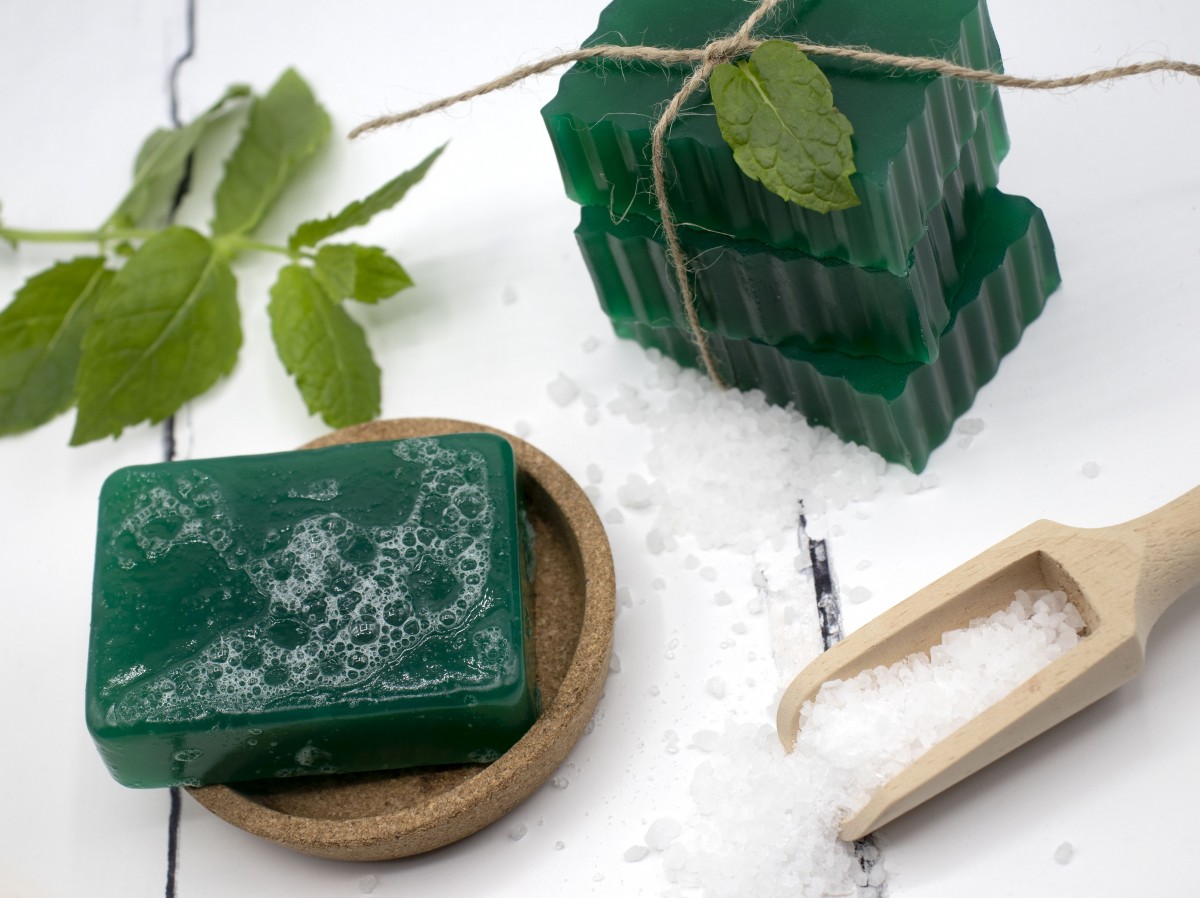 Using bar soap instead of bottled shower gel and hand wash is a great way to cut down on plastics – and if you're feeling particularly creative, you can make your own! Using The Soap Kitchen's DIY kit, you can combine wonderful ingredients to produce beautifully fragrant and visually stunning Aloe & Peppermint Soaps. Made using natural aloe vera, the soap base included is perfect for gently cleansing and soothing the skin. It is vegetable based and sulfate free to create a wonderfully mild but high-quality soap bar.
We used…
The Soap Kitchen Aloe & Peppermint Soap Kit
Gloves
Measuring scales
Mixing jug
Microwave
Spatula
Twine
Mint leaves
NOTE: Please ensure all appropriate safety gear is worn when making this product.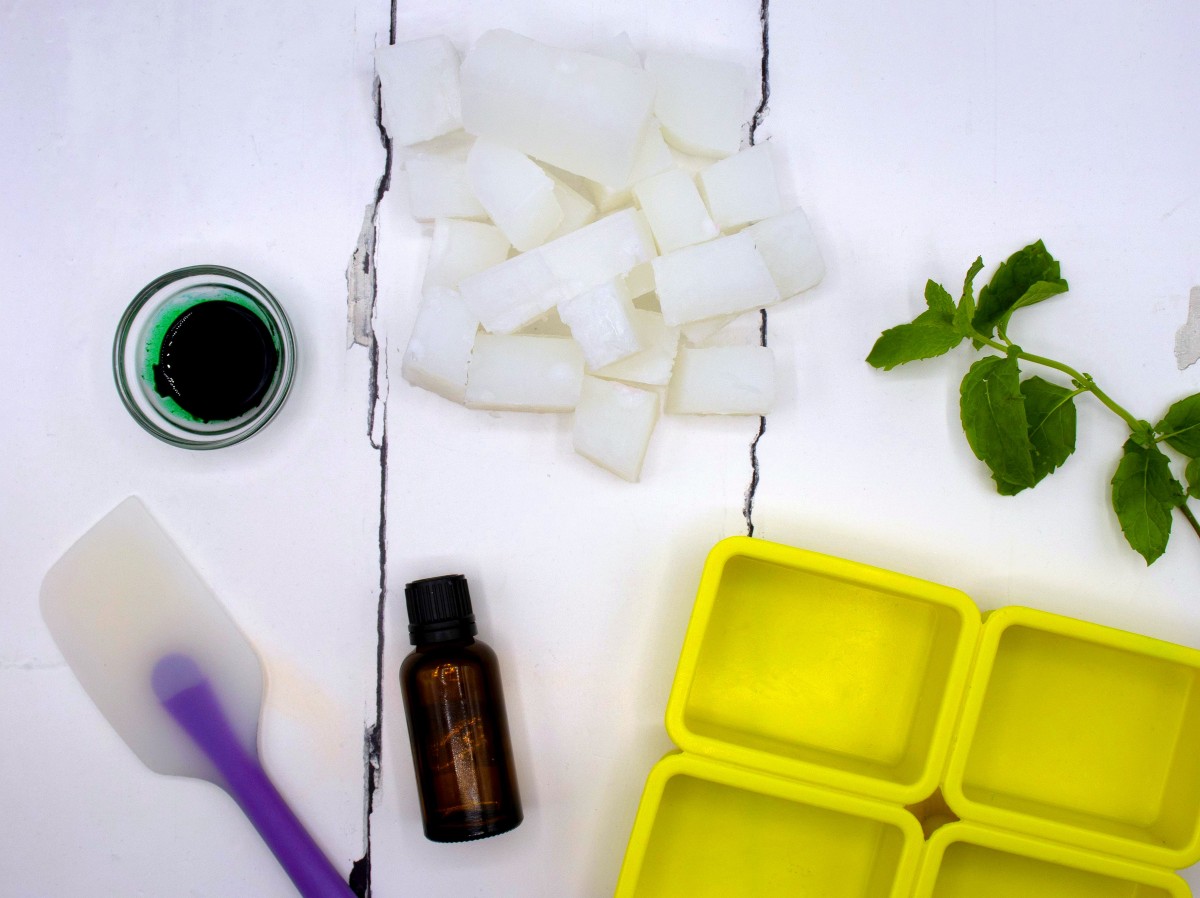 1 Wearing gloves, accurately weigh out all of your ingredients. Next, carefully cut your soap base into small cubes. This will help speed up the melting process.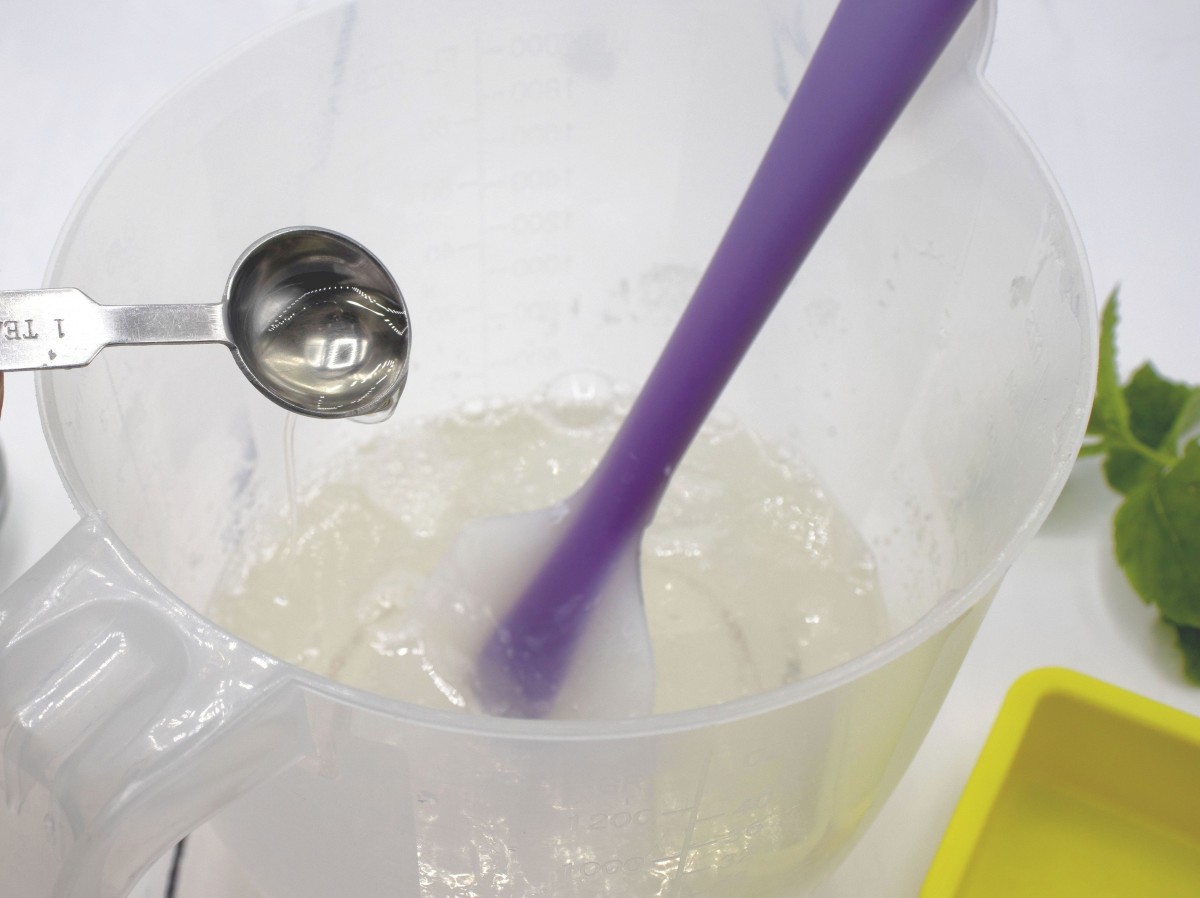 2 Place the cubes into a jug and melt in the microwave on a medium heat, preferably in intervals to ensure you don't boil the soap. Initially melt for one minute then stir and put back in. Keep an eye on the soap as it can get hot very fast.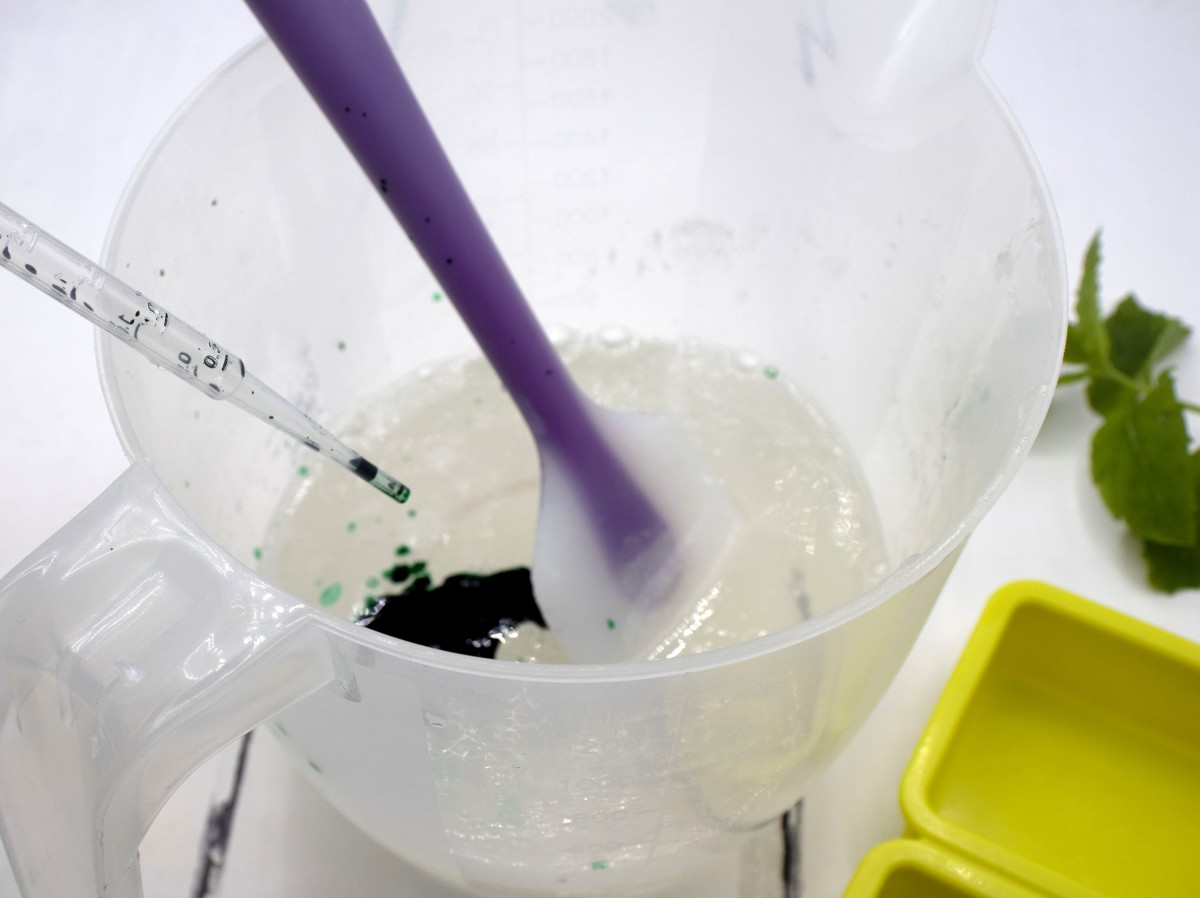 3 Once the soap has melted completely, carefully add in the green liquid colour. This can get messy so be careful when stirring to ensure it doesn't splash. When the colour has completely dispersed, add in some fragrance and stir well.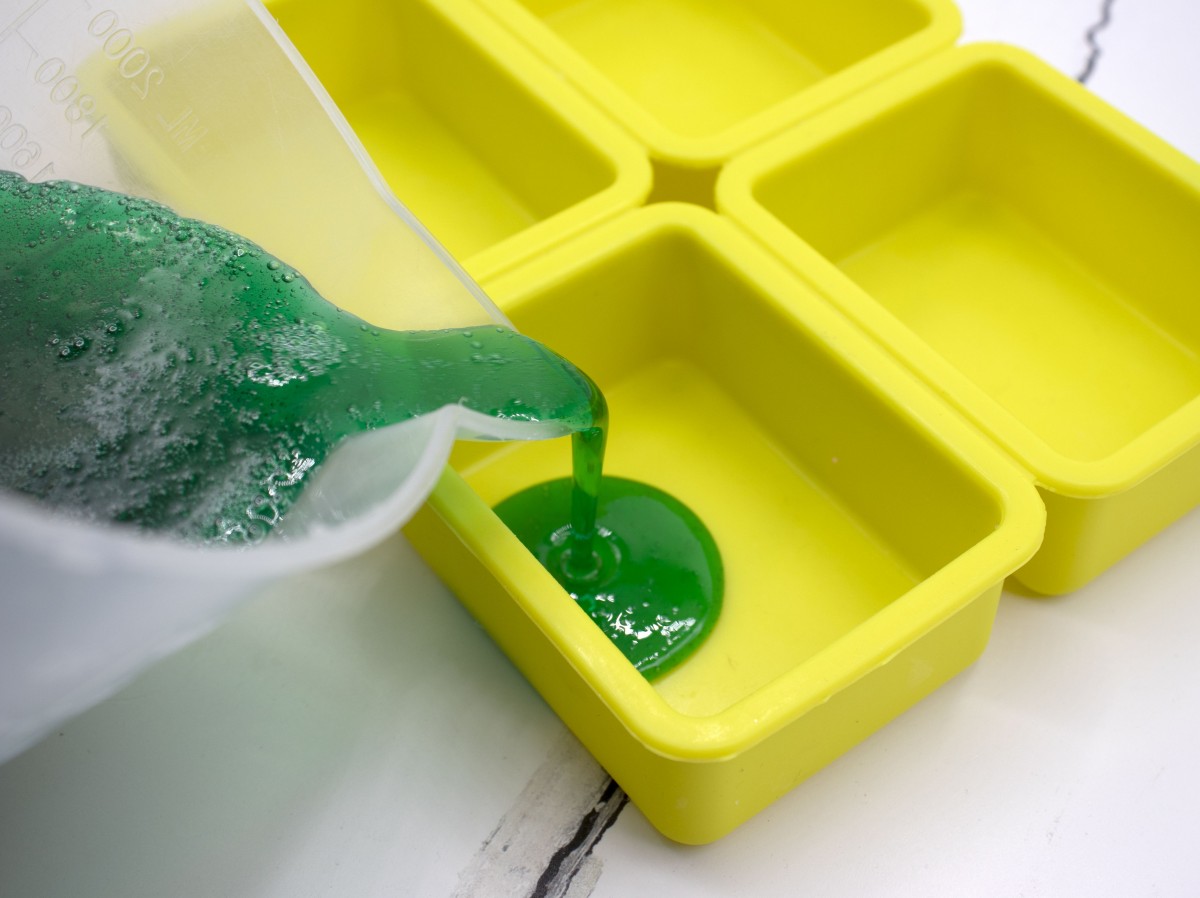 4 Slowly pour the soap mix into a mould. Once you are happy with the level of the soap, gently spray with isopropyl alcohol to help remove any unwanted bubbles.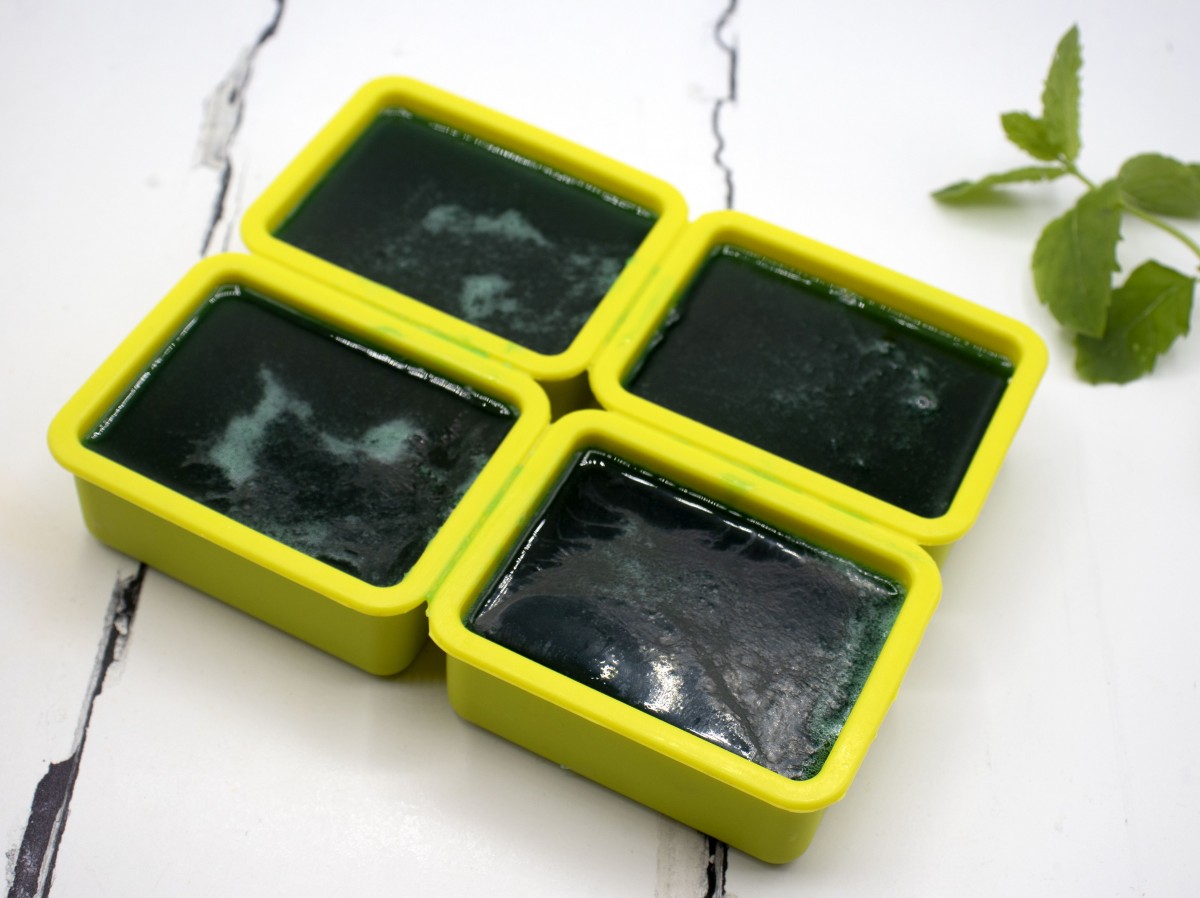 5 Leave your soaps to set, preferably overnight, however a few hours are acceptable or when they have fully solidified.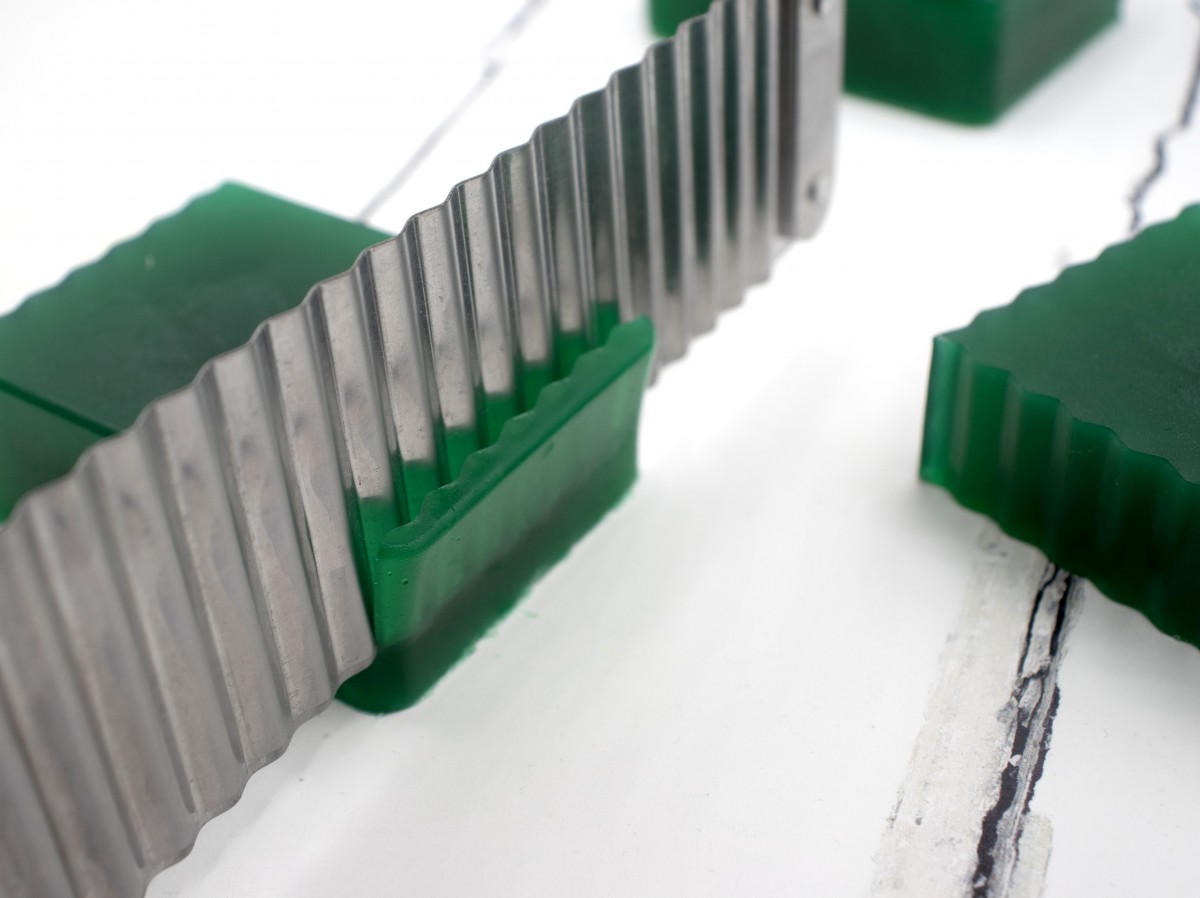 6 Finally, remove your soaps from their mould and cut to your desired finish. For a decorative finish, use the crinkle soap cutter from the kit for added detail. If the soaps are intended as a gift, try tying them in a stack with twine and adding a delicate mint leaf.
Craft Shop
The Aloe & Peppermint Soap Kit is priced £38.87.
The Soap Kitchen have an amazing variety of DIY kits for all kinds of cosmetics and toiletries, from soap to bath bombs, lip balms to beard oils and so much more. Follow them on Facebook, Instagram, and TikTok to keep up to date with their inspiring recipes and brand new kits.

Busymitts
Share your makes