Blog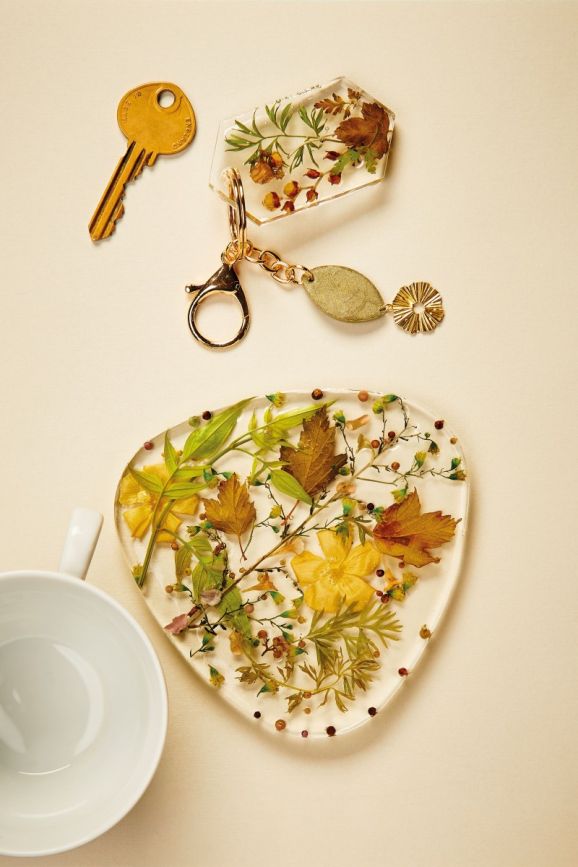 Create Helen Fitzjohn's lovely coaster and keyring set, using easy mix resin and flowers picked from the garden. This project is the perfect introduction to this technique, and you can collect flowers and leaves through the seasons and use them to create a set of seasonally themed coasters.
We Used…
Coaster mould
Keyring mould
Coat-It Epoxy Art Resin
Heat-Resistant Epoxy Resin
Keyring findings
Flowers and foliage
Floral Coaster
Gather flowers and foliage from the garden and lay in the coaster mould. When you are happy with the placement, mix the heat resistant resin and hardener as per the instructions and pour over the foliage. Pop any bubbles in the resin and leave to harden.
Keyring
Pick interesting foliage and lay in the keyring mould. Mix the resin and pour in, pushing down any pieces that stick up from the surface. When set, add a keyring chain, a resin shape and metal jewellery circle.
Craft Smart
The resin can strip garden flowers of colour so choose foliage that is interesting in shape instead, such as intricate leaves and seed pods.
Craft Shop
All the resin, moulds and jewellery findings are available at resin8.co.uk

Busymitts
Share your makes