Blog
Brush lettering is Kelly Klapstein's passion, and she is keen to share her amazing skills with fellow crafters. The art of decorative lettering and calligraphy is the hot creative trend right now, as people move away from the computer keyboard to rediscover writing by hand. Kelly is one of the driving forces behind this popularity, providing instruction for brush lettering via her website, KellyCreates. In addition, she teaches workshops around the world and has written two books, plus she has created a lettering product line. We caught up with Kelly to discover how she was inspired to take up this beautiful technique, and chat about the launch of her latest book.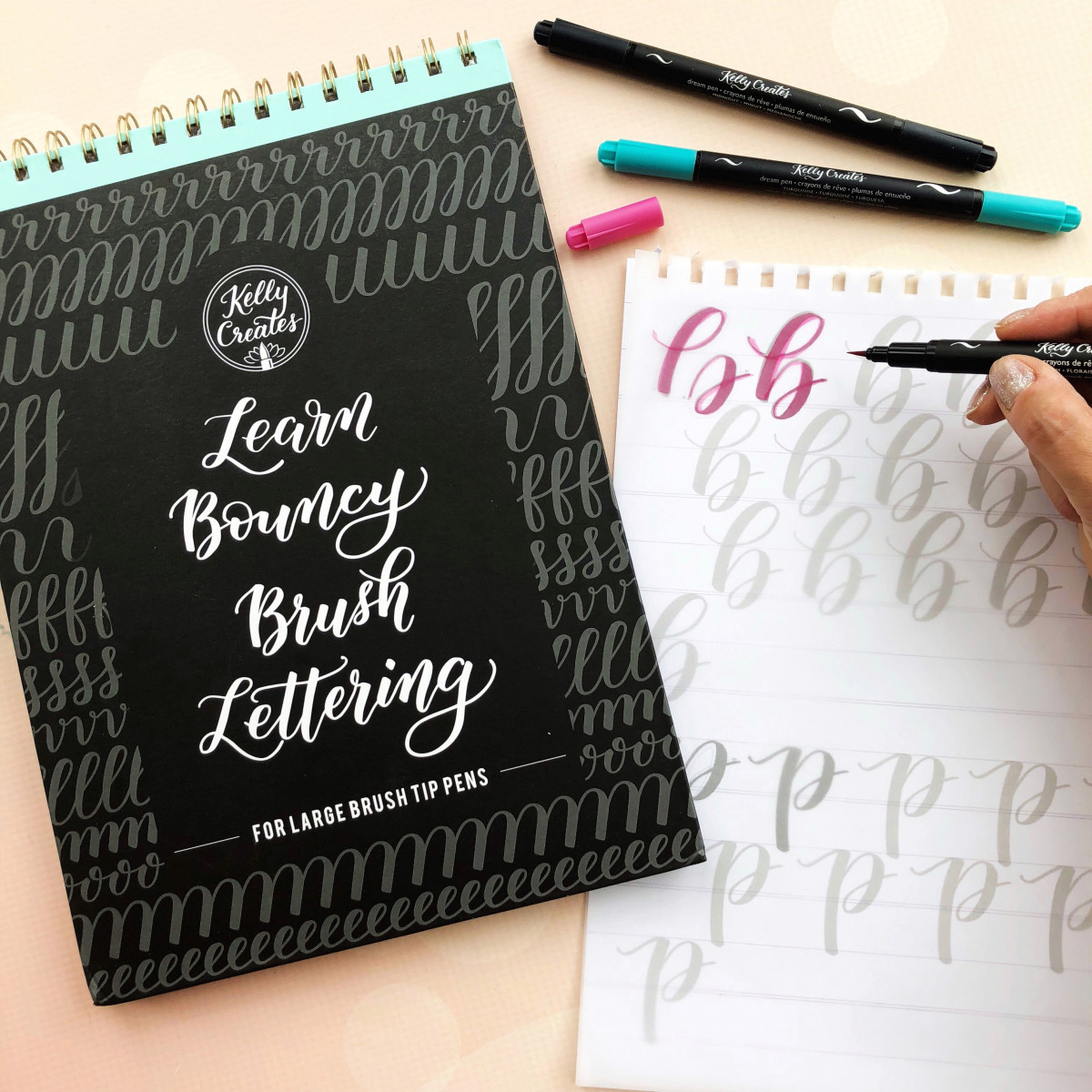 What inspired you to learn brush lettering?
I was actually a high school English teacher and have always loved teaching. It's funny, but I have never thought of myself as 'artistic'... maybe 'crafty' and 'creative.' I've always been a maker and enjoyed papercrafts, mostly scrapbooking and cardmaking. One day, five years ago, I came across a video demonstration on Instagram of writing with a brush pen. I was entranced and immediately went into my studio to take out an unopened box of brush pens. I then sat down with some paper and my calligraphy journey began; I fell in love with the beautiful script and meditative, calming daily practice. Right away, I started to think about how I could teach others to enjoy this art form.
How did your new book, The Art of Watercolor Lettering, come about?
When I started to learn brush pen lettering, I also began playing with watercolours. I'd been secretly admiring watercolour artists from afar, but when I started using brush pens, I also explored ways to use them with water for lettering and illustration. My publisher Quarto, who brought out my first book, The Art of Brush Lettering, had been asking me to write a second one, so I suggested a similar instructional guide about painting letters. The book came to life! Writing is definitely the best part about the process, whilst taking all the hundreds of photos and editing them is my least enjoyable part!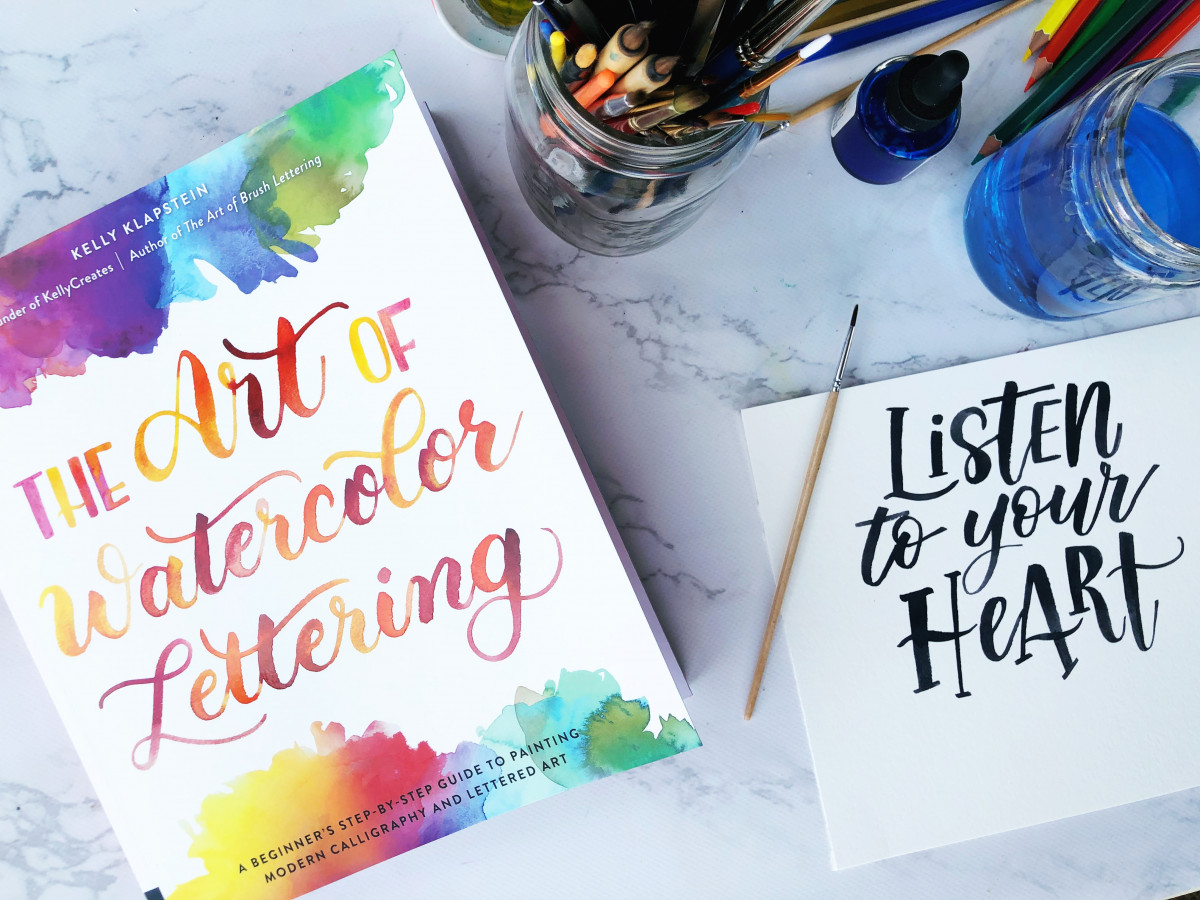 How do you approach a new lettering project?
I get inspired by random things… usually, it's something in nature that I see while walking my dog, or an idea comes into my head while I'm travelling. I deliberately don't search online for lettering ideas, in order to keep my projects somewhat original and authentic. Most of what I do is education-based, in that I'll have an idea for lettering something and then figure out how to teach that to others.
What is your preferred medium to work with?
It's a tie between brush pens and watercolour, as they both give me lots of artistic freedom to express myself. I have also been working on urban sketching techniques while travelling and teaching, trying to capture the sights around the world in my sketchbook with ink and paint.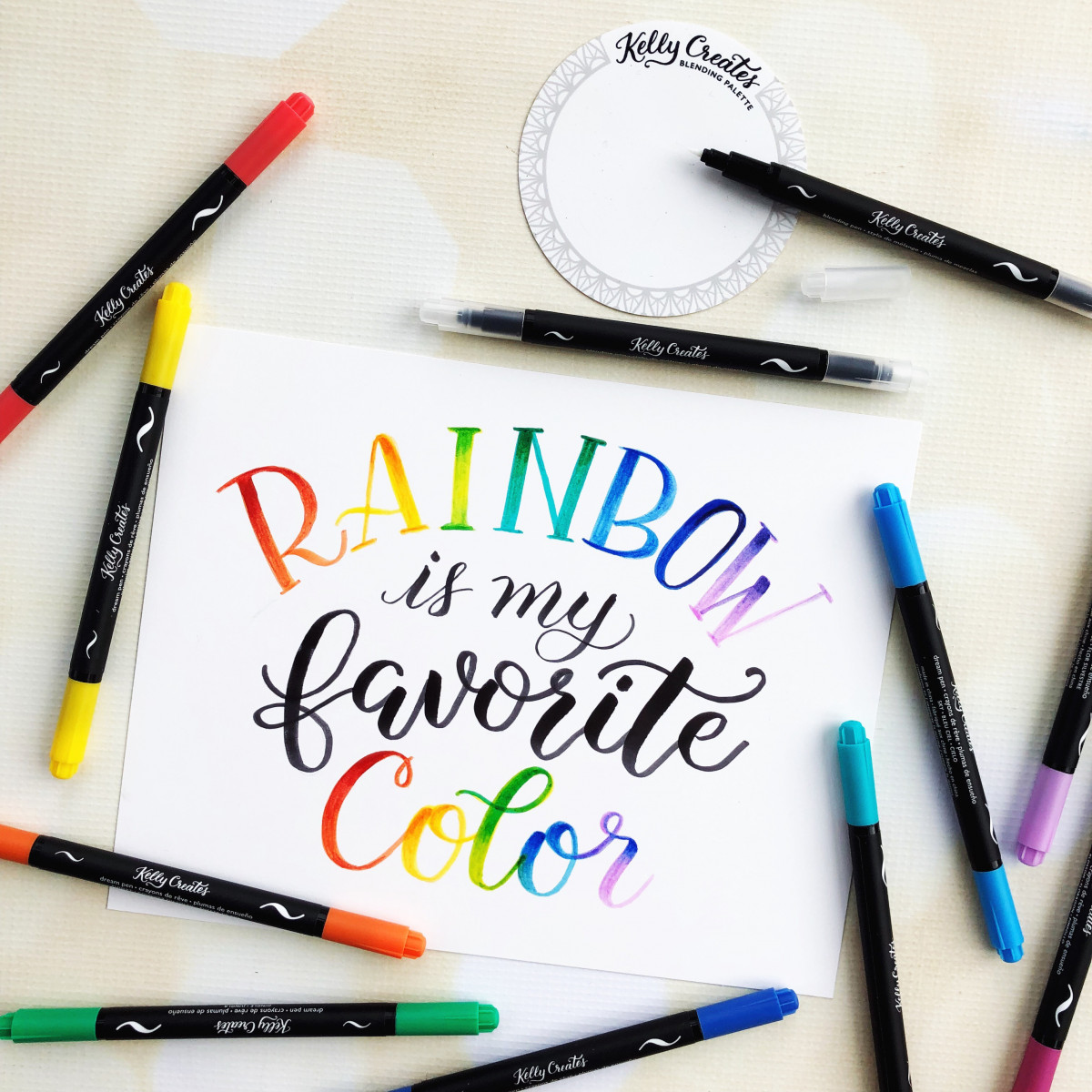 Have you ever been tempted by other techniques?
I am constantly wanting to learn other crafts and study more art mediums, and I get so frustrated by the lack of time I have to explore different techniques. I hope to make more time for this in 2020, especially getting back to my love of scrapbooking and cardmaking – I miss it so much!
How does your day take shape when you are in creative mode?
This past year, I found I had very little free creative time, so a good friend of mine suggested spending the first half-hour or hour of each day offline just 'playing' and trying things out. This has really worked for me. Sure, I still feel the real pressures of daily deadlines, but somehow I am more content by setting aside this time in the mornings for creative exploration.
What do you enjoy most about running workshops?
First and foremost, I am a teacher, so workshops are my life and make me happy. It's incredibly rewarding to help others practise the beautiful art form of calligraphy and experience the same joy and calm that I do. Meeting people from around the world and sharing my love of lettering with them is so fulfilling. One unforgettable memory was sketching the Notre Dame Cathedral in Paris, an hour before it caught on fire! Some of the funniest moments are when people in every country ask me about my dog Finn, who appears in my Instagram and Facebook stories. That always makes me laugh!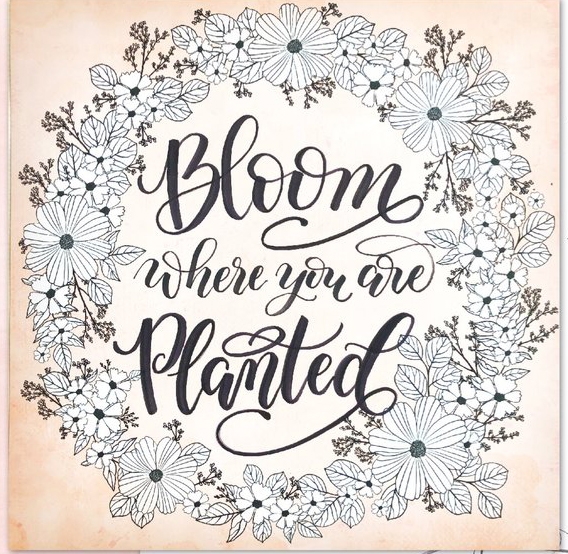 What's been the proudest moment in your career so far?
I have two such moments, the first being the development of my brand, Kelly Creates, with American Crafts and seeing my product line in stores around the world. The second is getting to hold the two books I had written and seeing them in bookstores. I always have plans for the future, and hope to continue expanding my lettering line with American Crafts.
What are your top tips for budding creatives?
I recommend unplugging regularly – stay offline and let your creativity flow. You should also make time for your craft every day, even if it's just 20 minutes. Last but not least, avoid comparing your work unfavourably to others; remember, we all start at the beginning.
Take five…
First thing you do in the morning?
Make a cup of Earl Grey tea, then sit down with pens, paint and paper.
Most useful advice you've received?
Do something creative for yourself every day.
Best gift you have ever been given?
My mother's scrapbooks.
If you could make a card for someone famous, who would it be?
Emma Watson. I really admire her activism and how she strives to empower and uplift women around the world.
Busymitts
Share your makes