Blog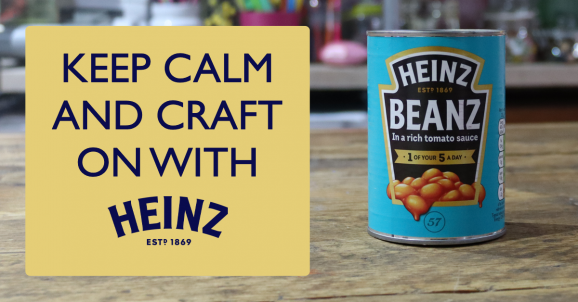 By Paula Milner AKA 'The Crafty Lass'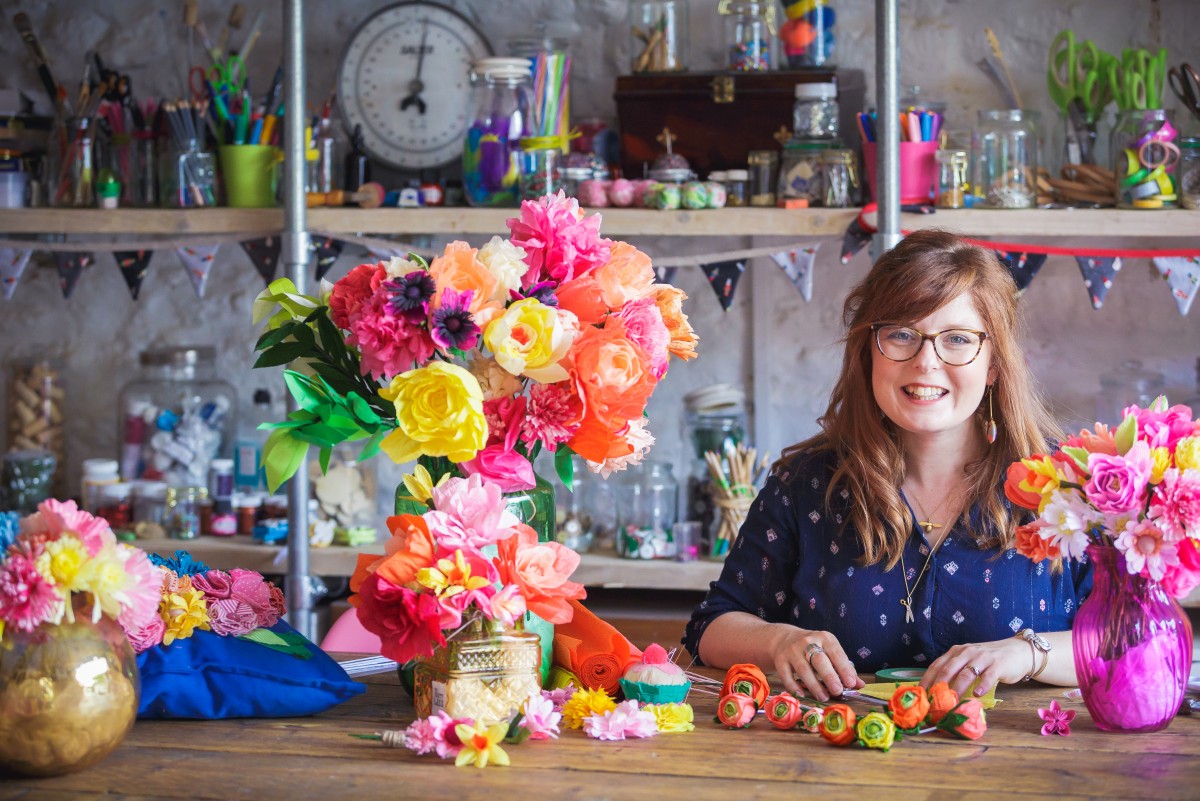 I don't know about you, but in these unsettling times I've never been more grateful for crafting and the benefits it gives me. It has certainly helped me through the challenges of childcare with two small children at home! Crafting helps me to stay calm, boosts my mood and provides focus when everything else going on feels a bit overwhelming. I think it's fair to say I've never loved crafting more.
I'm clearly not the only one who feels this way either, with a leading crafting retailer recently reporting a 200 per cent increase in their online sales. That's really not surprising, when crafting is known to be good for mental health and can help alleviate symptoms of anxiety, depression and loneliness, according to the Crafts Council. At a time when everything feels a bit strange and uncertain, crafting is giving all of us crafters, big and small, a much-needed mood boost.
And that's just one of the reasons why Heinz approached me to collaborate on an exciting new crafting project. The aim of the project, called 'Handmade with Heinz', is simple: to inspire families to do some uplifting crafting this summer using the many Heinz cans they bought in lockdown. Because it's not just crafting items that have been flying off the shelves during lockdown, it's canned food too – remember all those pictures of empty store shelves?
Food cans are made of steel, the most recycled material on the planet. So Heinz, the UK's biggest producer of cans, felt it was an important time to remind the nation that cans are not only 100 per cent recyclable, they're really easy to upcycle and craft with too, thanks to their iconic shape and material.
That's where I come into it: Heinz challenged me, along with upcycler and TV presenter Max McMurdo, to help inspire people to get crafty with their Heinz cans. While Max created a really cool 'carnival light' using 14 upcycled Heinz cans ( check it out on his Instagram, it's amazing!), I've created a range of 11 colourful 'can crafts' which are perfect for families to do at home together, which I'll be revealing over the coming weeks. Just make sure you put safety first when crafting with cans by taping the open edges with thick tape first.
And here's a 'can craft' just for you: the Pom Pom Pen Pot.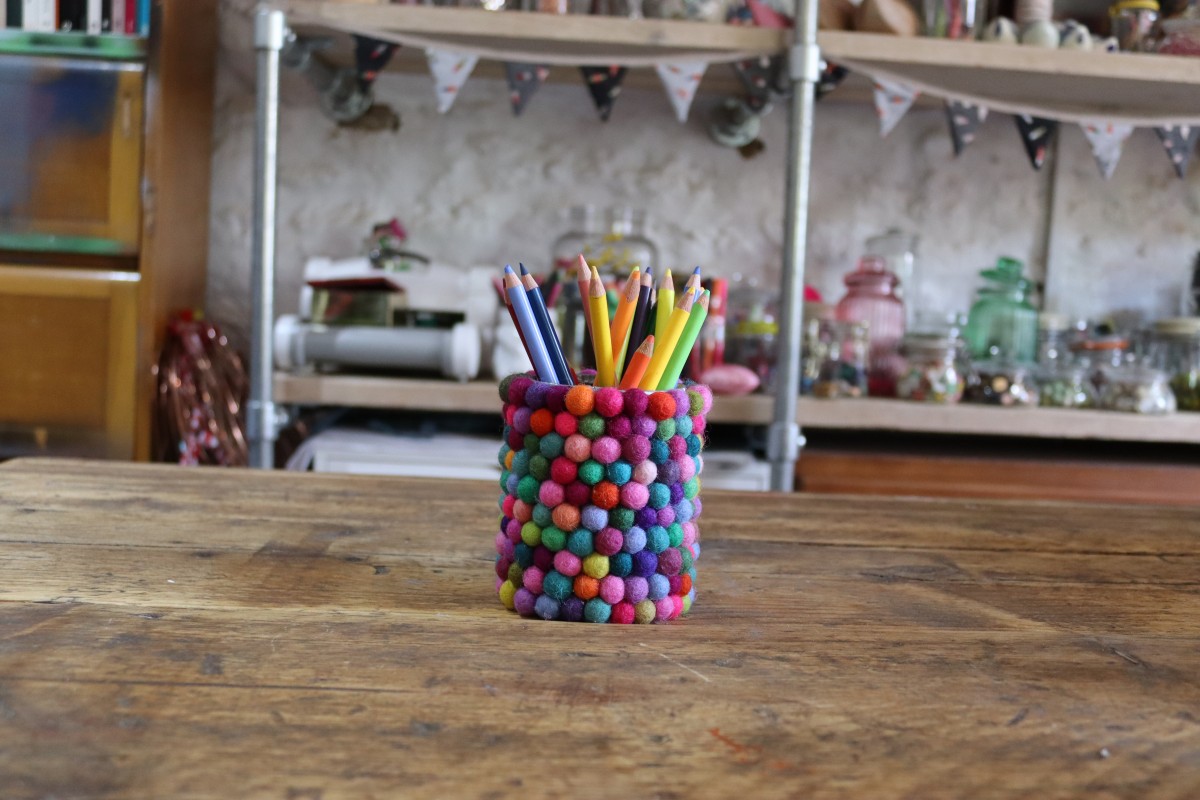 Materials: 1 x empty Heinz can, thick tape, felt balls or pom poms (roughly 1cm in size), strong glue
Tools: glue gun (optional)
Step 1: it all starts with a Heinz can - clean it, remove the label and tape the open edge with thick tape for safety.
Step 2: glue the felt balls or pom poms alongside each other in lines and cover the entire can. Start at the bottom to help you go in a straight line.
That's it! A cute Pom Pom Pen Pot, 'Handmade with Heinz'…
I've had so much fun creating my 'can crafts' for Heinz and I hope it inspires the crafting community! I really believe in the power of crafting when it comes to your mental health, and I hope these canny creations are helpful. So go on, take on the 'Handmade with Heinz' challenge! It's a great way to have some family crafting fun, boost your mood AND reduce household waste levels.
Follow me on Instagram and Facebook where I'll be revealing new can crafts and how to make them every week, or make your own and share them! #handmadewithheinz
The Crafty Lass, AKA Paula Milner, has been running her successful crafting workshops for five years. She is a Hobbycraft Maker, an expert for Kirstie Allsopp's The Handmade Festival and also a blogger for the Craft Cotton Company, a Craft Tutor at The Women's Institute and has appeared on Channel 4's Kirstie: Keep Crafting and Carry On.
Busymitts
Share your makes