Blog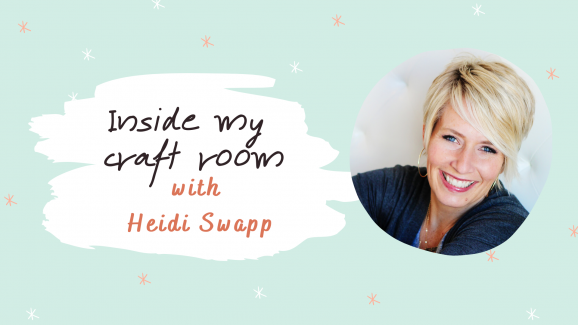 Crafting queen Heidi Swapp knows a thing or two when it comes to having an organised craft room. She's here to share her tips on how to have the tidiest craft room around and how to make it work for you.
"Before scrapbooking was my business, it was just my obsession – I remember having supplies scattered around my whole kitchen! As I began to teach and design products professionally, it was clear that I needed somewhere I could make a mess in, close the door and come back to my projects whenever I could as I was juggling family life and building my business. Over the past 18 years, I have built creative spaces in my home to fit my needs."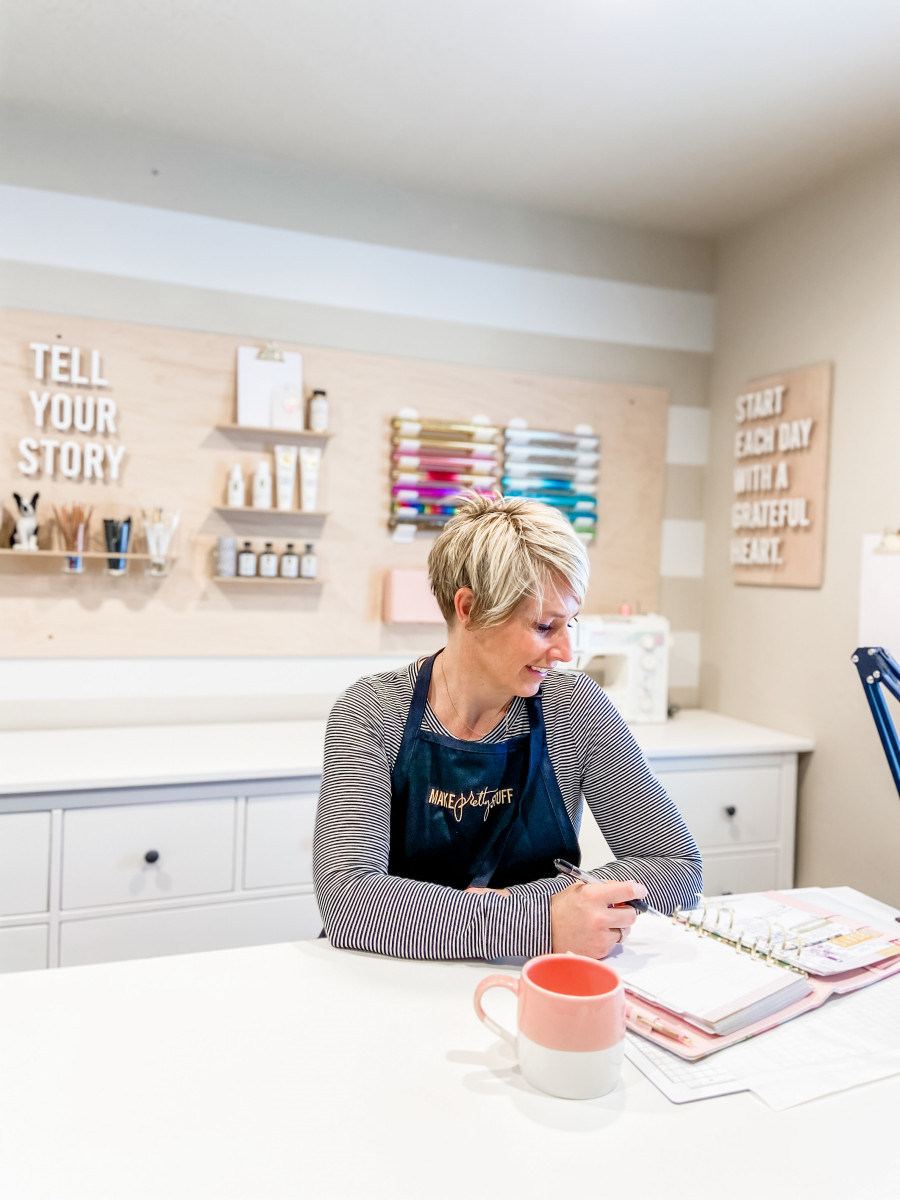 "At the end of 2019, my little creative area had stopped being both a creative and a usable space. It was such a mess – there was so much stuff and no room to create at all. I had boxes stacked in the corners, projects in various stages of completion tucked everywhere, and drawers were filled with tools and old products that I hadn't touched in years. It became a place I didn't want to go into and it needed to change."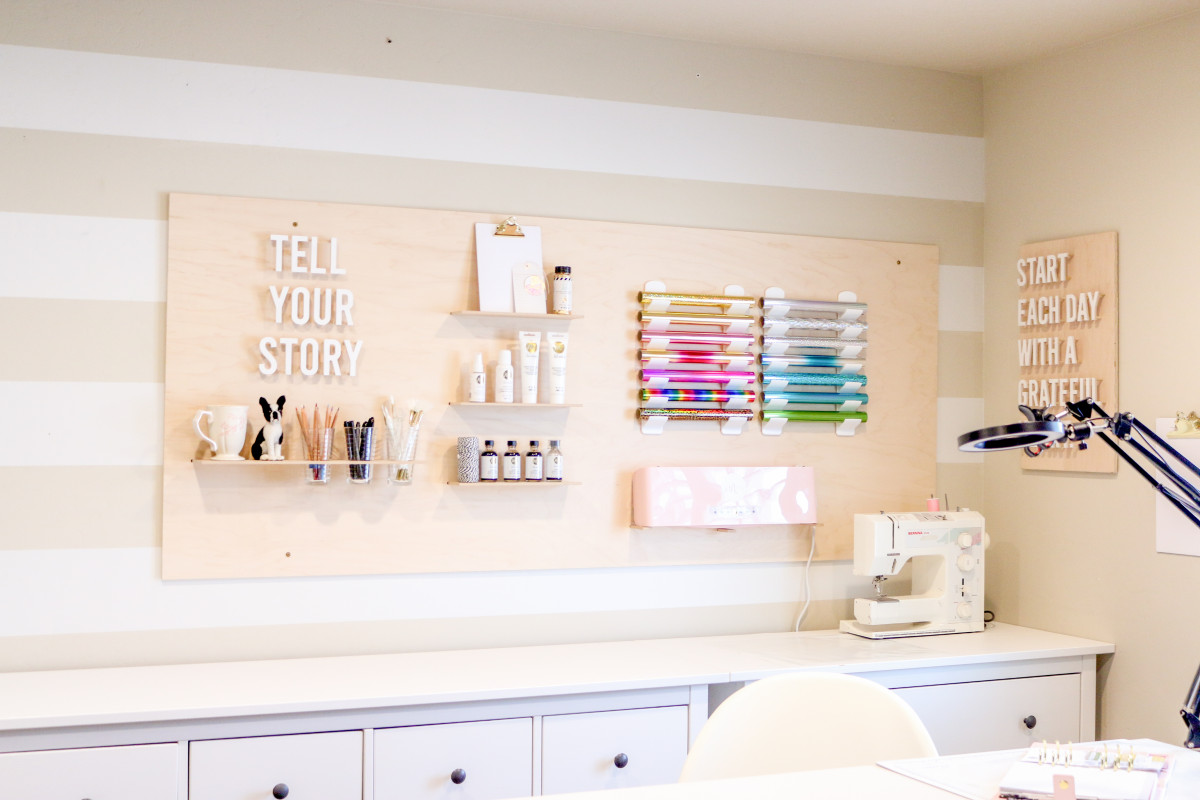 "The entire revamp process was an all-consuming four days of cleaning out, shopping for and building new furniture, purging and re-introducing everything. It was all worth it in the end because I am so in love with the outcome! The space is open, airy and light, I know where everything is, and it's all strategically organised in order of function, use and needs. I now feel excited to create, have room to think and generate new ideas, as well as experiment with creating videos and photography in there."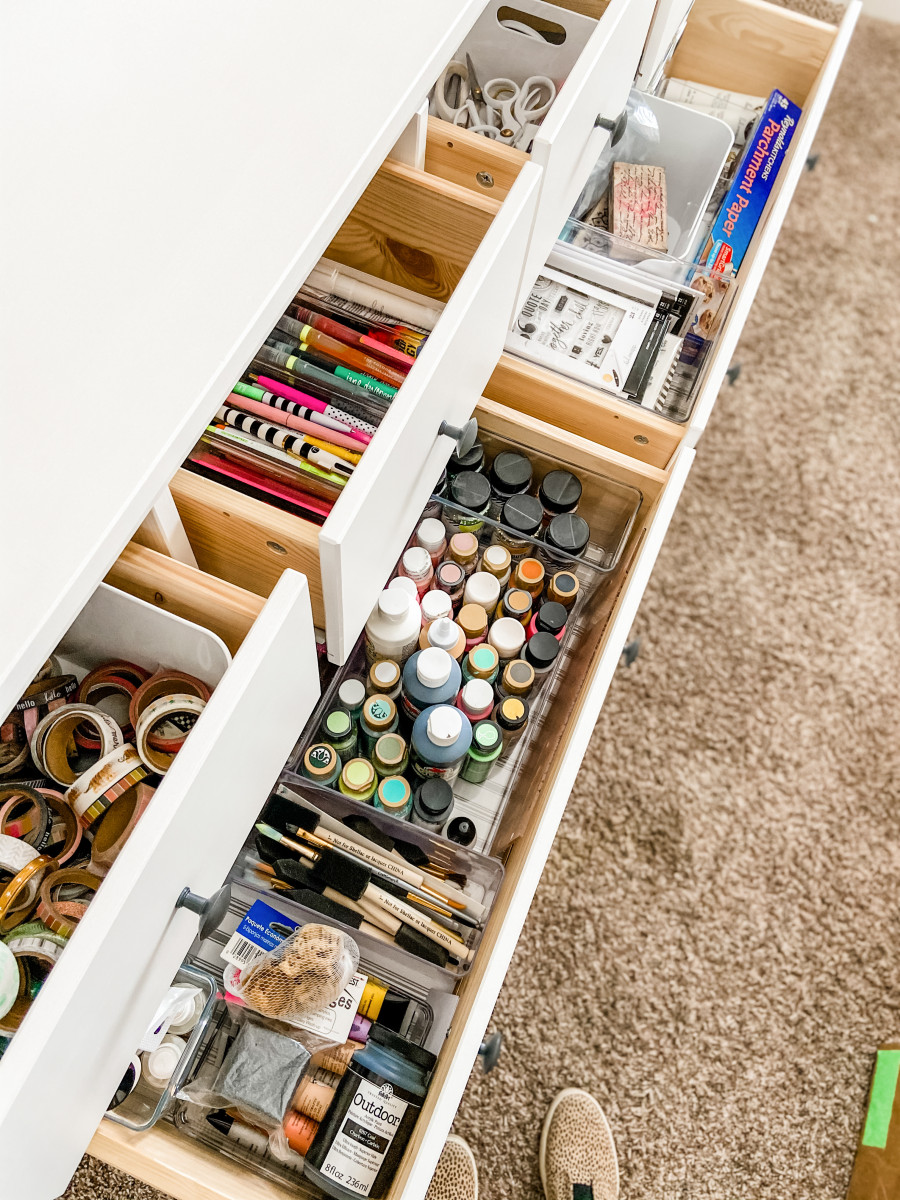 "The open space and extra room have become a natural invite for my family members to join me as I work. It's not unusual to find us all congregated up in my small, but beautiful room, laughing, chatting and creating! I had shared the process online and I got so many messages from others feeling the same. Here are my top five suggestions to make your own creative space:
• Spend time thinking about how you work and what you need to reach your creative goals.
• Write down what you use the most and make those items accessible and easy to find.
• Considering your space, sketch out some ideas for how you could set things up.
• Empty all drawers and cupboards, then figure out what you do and don't need. Donate unwanted items to schools, craft clubs or charity shops.
• Give everything a home – get plenty of storage so everything stays organised. Any non-essential items can have their own box and stay neatly tucked away.
Once you have reworked everything, give yourself a bit of a trial period. If necessary, make changes so that the space works for you. As you step into your refreshed craft room, you will be amazed at how energised and creative you feel!"
Stay up to date with Heidi's projects and news at heidiswapp.com
Busymitts
Share your makes