Blog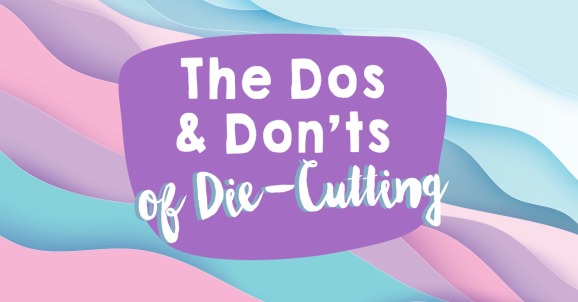 Die-cutting opens up a whole world of papercrafts with one pass through a machine, which we love here at CB. For beginners and experienced crafters alike, turning your hand to a new hobby always comes with the introduction to your new set of tools, but we've gathered some top tricks of the trade from expert papercrafters to get you started on your die-cutting journey. Grab a cuppa and a biscuit and enjoy these pro tips!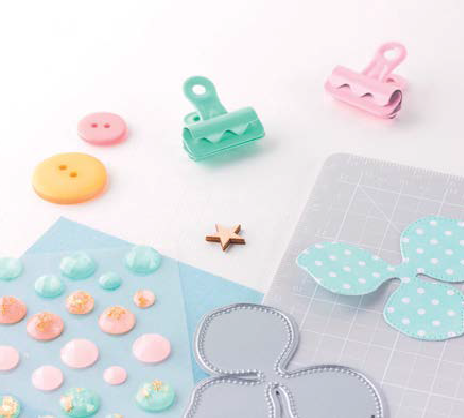 Which top die-cutting tips do you stick to most?
Joanna Sheen says… "My first tip is a simple one – keep your die-cutting machine spic and span. Carefully clean the plates as you go along; scrape off little bits of paper and don't get glue or pen marks on them. There is nothing more annoying than finding a carefully made die-cut that is marked or damaged. My second tip is to organise and store scraps of unused card. When you have a small die it's amazing how a tiny piece of card can be just what you need. This also means you don't have to cut a new sheet up for a small section. Keep colours separated too – pop them into individual envelopes so you know what shades you have on hand."
My dies aren't cutting as smoothly as they used to – what can I do?
Stephanie Weightman says… It's first worth checking your cutting plates and the pressure of your die-cutting machine to see if there's any problems there. If not, it could be that the cutting edge has worn down over time and repeated use. A quick and simple trick to put a bit more edge back into them, is to cut them through some good, thick kitchen foil!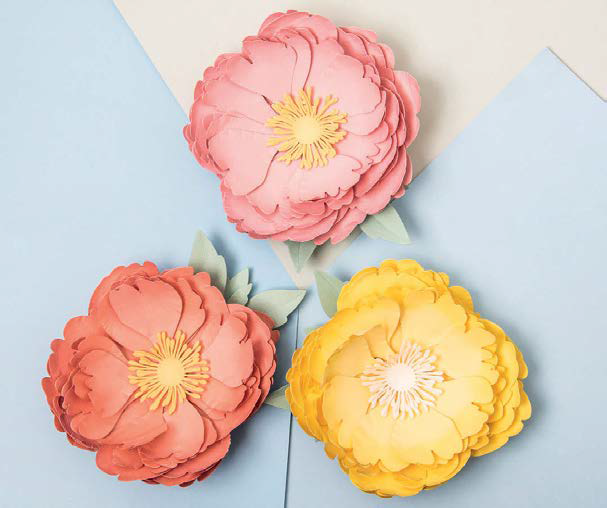 I'm crafting on a budget – how can I make the most out of my collection of dies?
Katie Skilton says… There are so many different techniques you can apply with die-cutting. Using a flat image is just the beginning of your die-cut journey. If you have any flower dies, a great tool to help give a whole new look and dimension is the Sizzix Paper Sculpting Kit. This creates beautiful, three dimensional flowers that can be used in home decor, bouquets and fashion items. Another tip is to keep the negative when cutting and reuse as a stencil on your next project. You can also cut shapes from foam with your current collection of dies and use them as stamps. Have fun and play around with what you have at home – you will soon see how versatile die-cutting can be!
What's the best way to store my dies?
Stephanie says… The best way to store your dies is to focus on organisation. Know where your favourites are and put them in something that you can carry about easily, especially if you're on the move! Tattered Lace craft tidies are collapsible, meaning they take up very little space when they're not in use, making them extra convenient about the house.
How can I transfer die-cut pieces without damaging them?
Natalie Muspratt says… There are many ways you can handle die-cut pieces without causing damage. Ensure you are using the correct plates with the dies, resulting in a crisp, clean cut. The 3-in-1 Die Brush is a fantastic tool to have when die-cutting, as it features a brush, spatula and needle that can be changed around, and saves you time fussing. Use the spatula on the die brush to remove excess card from the die, helping to avoid the card from ripping. The needle on the brush also helps to push out the pieces that have not been released.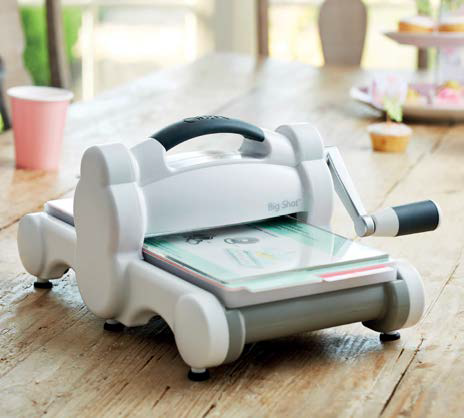 I want to introduce different materials into cardmaking – what works with die-cutting machines?
Katie Skilton says… The best way to get fantastic results from a range of materials is to invest in some Sizzix Bigz Dies. The steel rule blade concept allows you to cut a huge range of materials from fabric and felt, to mountboard and leather. These will work in all of the Sizzix Big Shot machines and allow you to create mixed media projects using thick card to soft craft projects, such as quilting and appliqué. Of course, you can also use it for all your papercraft projects, too. A great rule to remember is anything you can cut with a sharp pair of scissors, you can cut with the huge selection of Sizzix Bigz Dies.
How can I make the most of the waste shapes that are left after I have finished die-cutting?
Stephanie Weightman says… "Die-cut leftovers don't need to be wasteful! If the pieces are large enough to still cut into, perhaps you could use smaller dies to make extra pieces for decoupage or decoration. If you have multiples of the same shape, devise a pattern by arranging them in the right way and create a background effect similar to embossing. Don't forget about the negative left in the card that you've cut from – it makes the perfect stencil for stamping or colouring!"

What are your favourite die-cutting tips? Share them with us on social media!
Busymitts
Share your makes