Blog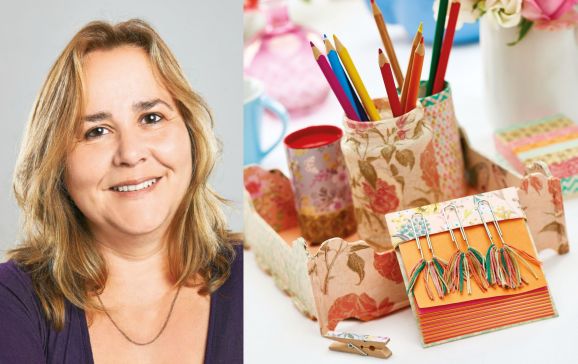 I cannot be the only one that saves containers because they're a nice shape or 'just the right size for a…'. I used to mock my father for keeping every cardboard box just in case he needed to take something back to the shop. I now know that this habit is another genetic trait, just on a slightly smaller scale. The ridiculous thing is, all the containers I've saved have not been decorated yet. If I pulled my finger out and got them sorted, my house would be a much tidier place to work.
My favourite containers so far are mason type coffee jars stolen from my neighbour's glass recycling box, slot together board punnets from posh fruit, and anything sturdy and cylindrical such as sweet tubes saved from Christmas. I also have a heap of small glass jars which used to contain pesto, condiments and very expensive jam. These are so handy for a quick storage project. There are certain things I've kept with the view of upcycling them but so far inspiration has escaped me. If anyone has a plan for an old wine rack and a selection of rusty tobacco tins, please drop me a line.
Desk Tidy Project
My daughter regularly steals my stationery. There's never a pencil sharpener when you need one and I've no idea where my decent steel rule has gone. To this end, I've created a desk tidy to keep on her dressing table and I'll fill it with stuff once I've had a chance to nip down to The Range.
1 Paint a small wooden fruit crate. Cover the outsides of the crate with a selection of decoupage tissues and line the insides with thicker co-ordinating papers. Leave the base painted, sealing with clear varnish or furniture wax.
2 Make handy containers by cutting sweet tubes into two pieces using a craft knife. Cover with patterned paper and trim the top edges with washi tape.
3 Cover small plastic boxes such as business card holders with washi tape stripes and use to store fiddly bits such as paperclips and drawing pins. Tie embroidery thread tassels to large paperclips to make page markers.
Love Corinne's work? We've got lots of her projects on our website, such as this patchwork pony quilt. Make sure to check it out!

Busymitts
Share your makes