Blog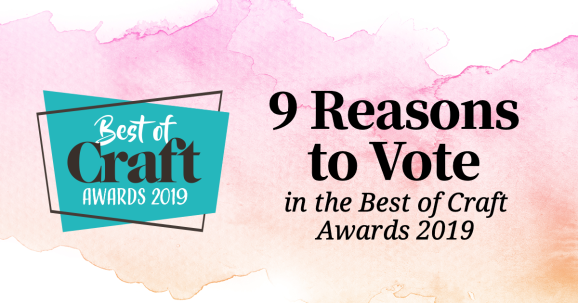 All of your nominations have been totted up, and we're delighted to announce that the moment has arrived to vote for your favourites in the Best of Craft Awards 2019. If you need a little nudge in the right direction and want to find out what's in for you, then read ahead! Once you've done that, all you need to do is complete the form by clicking on your best-loved brands in as many categories as you like, then you'll automatically be entered into our incredible prize draw! Ready, set, VOTE!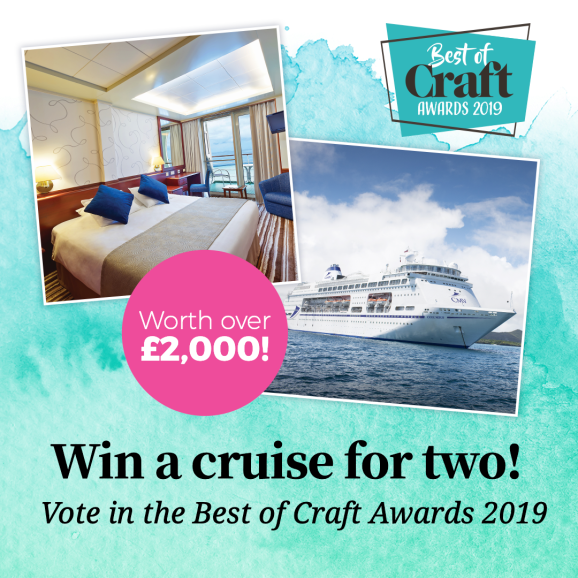 This year, we're giving away our biggest and best prize ever! One incredibly lucky winner will win a cruise around the Norwegian Fjords, courtesy of Cruise & Maritime Voyages. Worth a whopping £2,000, it's a once-in-a-lifetime opportunity that's going to become a reality for one of you!
2 MAKE A DIFFERENCE
When companies, individuals and products are chosen as the winners, it really does make a HUGE impact on everyone involved. By just ticking a box on the form, you could really help a business out in more ways than you could ever imagine.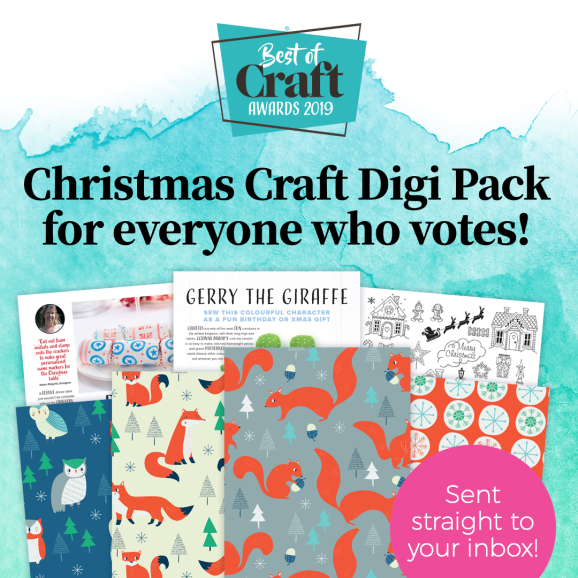 As if the cruise prize wasn't enough, EVERYONE WHO VOTES will receive a Christmas crafting pack straight in their inbox! Containing festive papers, stitching projects, Christmas cards and fabulous printables, all you need to do is download and print it off, then you can have hours of fun creating!
4 SUPPORT LOCAL SHOPS
Local, independent stores are central to the crafting community, and at the Best of Craft Awards, we love to celebrate retailers who stock top-notch products and provide a space for like-minded people to meet, shop and share their passion. A quick visit to your local craft store with the opportunity to chat to experts for advice and tips is second to none, not forgetting the service with a smile that an online order just can't provide. Our readers have chosen their most-loved stores, and it's time to show your support by voting for your favourite!
5 STAR-STUDDED GALLERY
When you head to craftawards.com to vote, don't forget to check out our Star-Studded Gallery! Brand-new for 2019, we have introduced four categories which run alongside our reader nominated ones: Craft Product of the Year, Craft Kit of the Year, Best Online Store and Soft Craft Must-Have. Scroll down and take a look at all of the amazing products – our line-up of judges, including Lia Griffith and Millie Marotta, will certainly have a hard job picking the winners!
6 HAVE YOUR SAY
We truly appreciate everyone's opinions and as crafters, we know how important it is to have your voice heard. That's exactly why for 15 years we've been running the most respected awards in the industry. Nominate your favourites now and make a difference!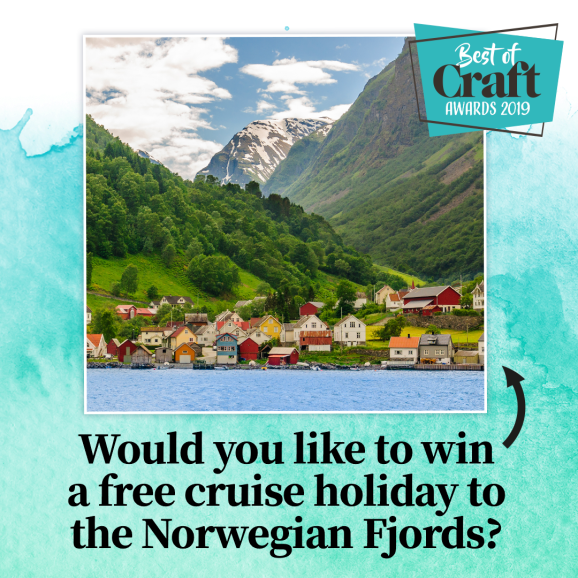 Seeing as this year's prize is so amazing, we just had to mention it again! Experience a delightful mix of Norway's prettiest towns and villages, nestled in spectacular scenery. Simply vote in this year's Best of Craft Awards for your chance to win this memorable opportunity!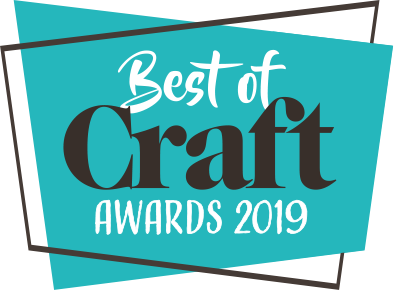 We've had a little makeover this year and are thrilled to reveal the Best of Craft Awards 2019 – a true celebration of all things creative. What's new and different about this year we hear you ask? Well…
★ New and revamped categories including Crafting Man and Woman of the Year, Most Inspiring Blog and Ultimate Gadget/Machine
★ New name and logo: Ultimately, we're still considered as a genuine mark of quality within the craft industry and a respected accolade – we've just got a new fancy logo this year and a little change of name!
★ Stellar judging panel: As a little extra this year, we've added four new categories which are going to be voted for by our star-studded judges including Lia Griffith, Millie Marotta and Claire Gelder.
9 SHOW YOUR APPRECIATION
Do you have an all-time favourite gadget? Perhaps there's a particular brand you think has outstanding customer service or even a papercraft range that you just can't live without! Now's the time to recognise every shop, brand and product that has made your hobby so enjoyable by nominating them in this year's Best of Craft Awards.
Busymitts
Share your makes