Tagged Content:
Articles tagged with "tea"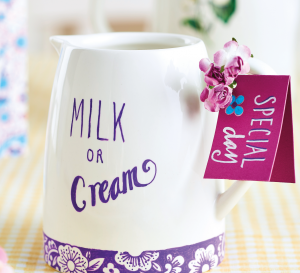 Decorate plain tableware with Posca Pens and Sharon Bennett's enchanting artwork
View project »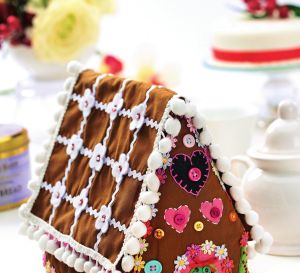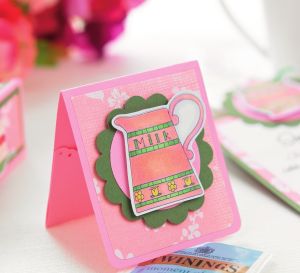 Your celebrations will be unmissable with Niki Rowland's party pleasers
Download now »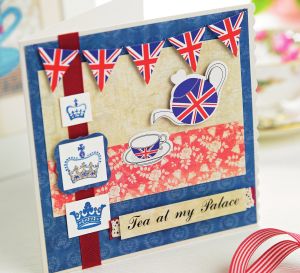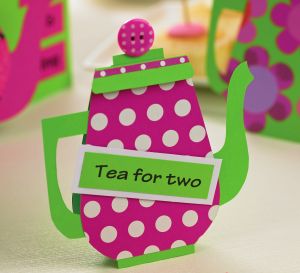 Create a trio of bright and vibrant cards ideal for a tea party
Cathie Shuttleworth has produced a delightful set of greetings that can be used especially for afternoon tea parties and get together. Completed by cutting and trimming pretty papers into teapot shapes and adorned with buttons and embellishments, these are very simple to do indeed. Make a batch and send them to your nearest and dearest to invite them round for cake and a cuppa. Why not ask them to bring their favourite craft goodies with them too so everyone can enjoy a fun and creative afternoon?
Download now »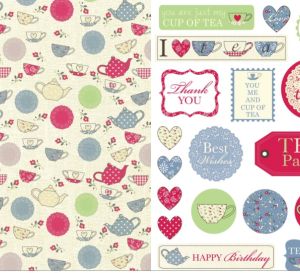 Alison Butler has designed these cute retro tea party papers; perfect for a wide range of projects for the tea-enthusiast!
Download now »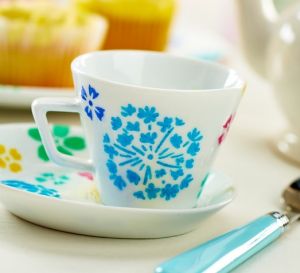 Revamp a plain cup and saucer with floral motifs, following our china painting techniques
View project »