Tagged Content:
Articles tagged with "calendar"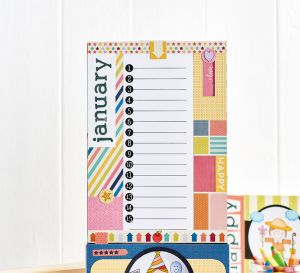 Smile! And make a fun calendar featuring our character designs.
View project »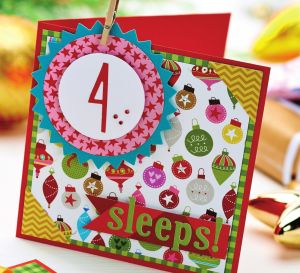 This clever reversible card is designed to kick-start the
Festive countdown
Kids of all ages love an advent calendar and this timely project is perfect for encouraging everyone, young and old, to embrace the season and score off the days in style. Hinge back the little tabs to slowly reveal a starry tree in all its glory on Christmas Eve where there is a surprise in store.
Craft tip…
Narrow double-sided tape is a discreet and slick way to fix ribbon in place. You can even use it to harness those pesky tails which will never rest where you want them to
"Once all the windows are open turn the front of the card back on itself to create a second greeting which can remain on your mantelpiece for the rest of the holiday season" Tracey Daykin-Jones, Designer
Source it…
Bella BLVD, Christmas Countdown kit,** customcrops.com ** Buttons, Totally Buttons, ** 01403 754633, totallybuttons.com **
Download now »