Tagged Content:
Articles tagged with "school"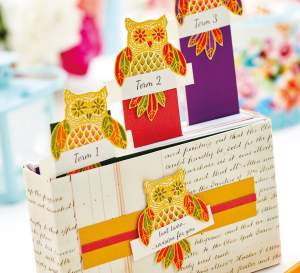 Tags:
Impress your classmates this term with Helen Fitzjohn's bespoke stationery set. Use autumnal colours, book papers and a wise old owl motif to make this 'Off to University' papercraft project. The pick-you- up pockets are just the right size for a small present or gift card and can be sent to a relative or loved one to cheer them up throughout the term. Simple stamping and punches will give you plenty of scope for decoration and fine liner pens add a pop of colour here and there.
Download now »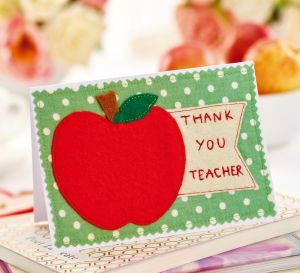 With the summer holidays approaching, it's time to thank teacher with a gift set. Featuring a stitched felt card, lovely apple coaster and a truly thoughtful bookmark, any teacher will simply adore this handmade present. If you want to be top of the class, this is the project for you to make!
Download now »