Tagged Content:
Articles tagged with "stationery"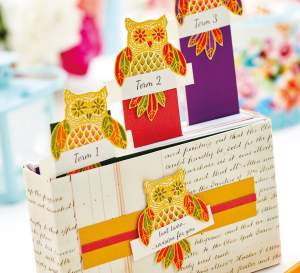 Tags:
Impress your classmates this term with Helen Fitzjohn's bespoke stationery set. Use autumnal colours, book papers and a wise old owl motif to make this 'Off to University' papercraft project. The pick-you- up pockets are just the right size for a small present or gift card and can be sent to a relative or loved one to cheer them up throughout the term. Simple stamping and punches will give you plenty of scope for decoration and fine liner pens add a pop of colour here and there.
Download now »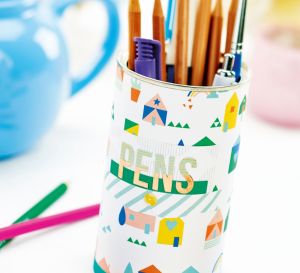 Tags:

die-cutting, dies, kids, office, stationery,
Brighten up your craft space with Keren Baker's mix 'n' match stationery set. Your desk will be the envy of everyone with your own handmade pen pot, paperclip box and sticky note holder! Plus, if you're planning on gifting these to a friend, there's a matching card that completes the collection.
Top tips!
1. Double-sided patterned paper with a decent weight makes creating gift boxes easy. the contrasting pattern also makes a nice surprise when you open the box.
2. Look out for coloured elastic to add to your papercrafting projects - we used silver for this set but neon brights would work just as well.
3. Papercrafting isn't all about gift tags and greetings. Brighten up your office space with this fun stationery set, or send it as a gift for a student's new academic year.
Download now »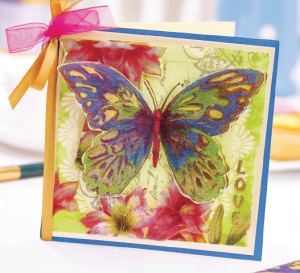 You'll be all aflutter with this bag, book and card decoupage from Jill Alblas
Download now »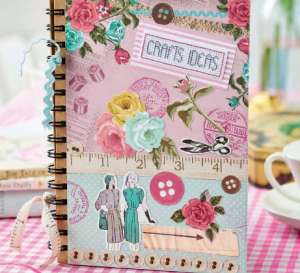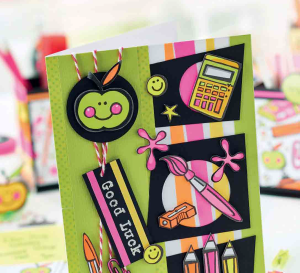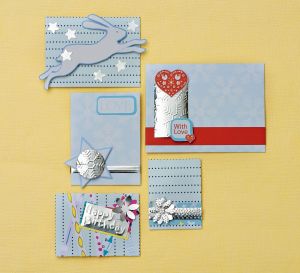 Tags:
Our November 2014 issue came with a bonus quilling and embossing kit - here we show you our embossed envelopes ideas...
View project »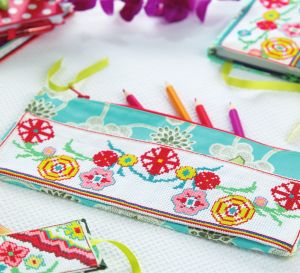 Tags:
Inspired by bohemian patterns and colours, this beautiful cross-stitched stationery set is a must make for the work room!
Keeping your crafty bits organised is, unfortunately, critical. A creative mind may thrive on chaos, but working in a mess always ends in tears! Spring cleaning definitely isn't fun, so why not put your favourite hobby to a practical use and cross-stitch this gorgeous set for the table top! The delightfully spirited designs will brighten your crafty corner, making the normally daunting task of tidying all those loose pens and tools a real joy. Every crafter worth her salt knows that an ideas notebook for their handbag is an essential piece of kit, so ensure the inspiration keeps flowing with a custom-made cover. A pretty bookmark completes the set, and what better way to save the pages of all those CB projects you're planning to whip up?
Download now »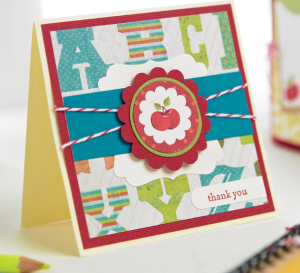 Tags:
Get your kiddie prepped for school with Niki Rowland's stylish stationery!
View project »