Tagged Content:
Articles tagged with "office"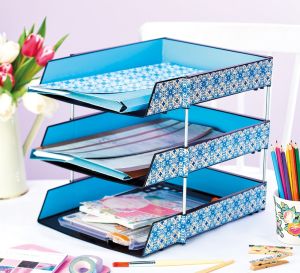 Tags:
Keep well and truly organised with this stylish set from Duck Tape
View project »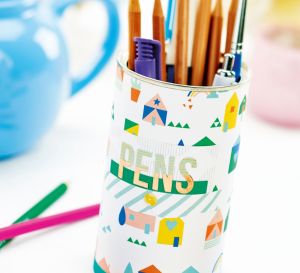 Tags:

die-cutting, dies, kids, office, stationery,
Brighten up your craft space with Keren Baker's mix 'n' match stationery set. Your desk will be the envy of everyone with your own handmade pen pot, paperclip box and sticky note holder! Plus, if you're planning on gifting these to a friend, there's a matching card that completes the collection.
Top tips!
1. Double-sided patterned paper with a decent weight makes creating gift boxes easy. the contrasting pattern also makes a nice surprise when you open the box.
2. Look out for coloured elastic to add to your papercrafting projects - we used silver for this set but neon brights would work just as well.
3. Papercrafting isn't all about gift tags and greetings. Brighten up your office space with this fun stationery set, or send it as a gift for a student's new academic year.
Download now »