Tagged Content:
Articles tagged with "poppy"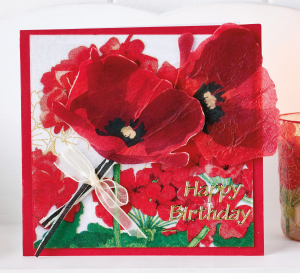 Tags:
As we approach Remembrance Day the iconic poppy motif is one that becomes very important. As well as wearing the flower, why not incorporate it into your crafts? Jill Alblas has designed a stunning set of decoupaged trinkets to flourish your abode. We particularly love the poppy card as the sentiment can be swapped to suit any occasion.
Download now »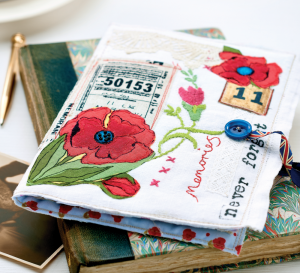 Tags:
Gather together any family memorabilia to create this enchanting poppy journal
View project »
Tags:
Poppies are a beautifully bold yet delicate flower, synonymous with cornfields, Remembrance Day and the month of November. Colette Smith has used stamping, heat embossing and bright shades of red, orange and green to bring these wonderful designs to life. The cards have a clean contemporary look and we're sure any recipient would be overjoyed at receiving one, whatever the occasion.
Download now »