Tagged Content:
Articles tagged with "christmas table"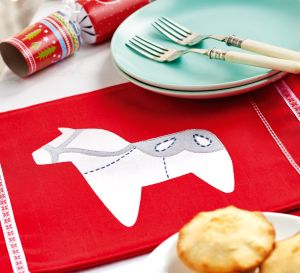 Tags:
Festive folk art easily captures the magic of bygone family luncheons.
View project »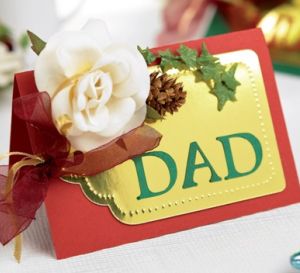 Tags:
Decorating the dining room for a festive meal is always a tricky task. You want it to be elegant, yet sturdy enough to withstand a few elbow knocks; suitably seasonal, but without sprigs of holly or mistletoe edging onto your diners' plates; and finally, easy to dismantle, yet appearing full and intricate. A tall order, by anyone's standards! But Jill's festooned place settings and engraved centre pieces may just do the trick. Lay a narrow piece of red, green or gold material down the table, line the votives on top (always make an odd number so there is one in the middle), then position the place settings in between, angled towards the relevant guest's seat. And if you have any roses left, you can twist them together to create a beautiful garland to weave around the candles.
Download now »