Blog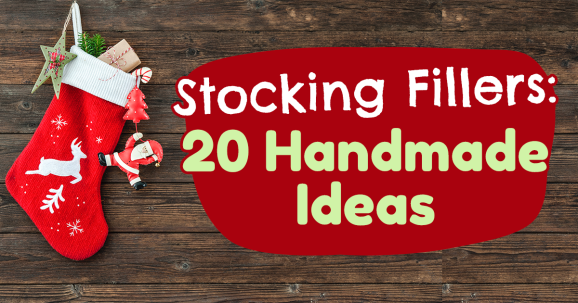 Christmas isn't complete without a handmade touch. If you're finding yourself stuck for ideas on those little presents, then we've got you sorted. We understand that it's a busy time of the year, so we've compiled a range of simple gifts for every recipient on your list. From crochet, stitching and simple painting, we've got cheap stocking fillers for toddlers, men and women that are sure to wow this Christmas! How does Santa do it!?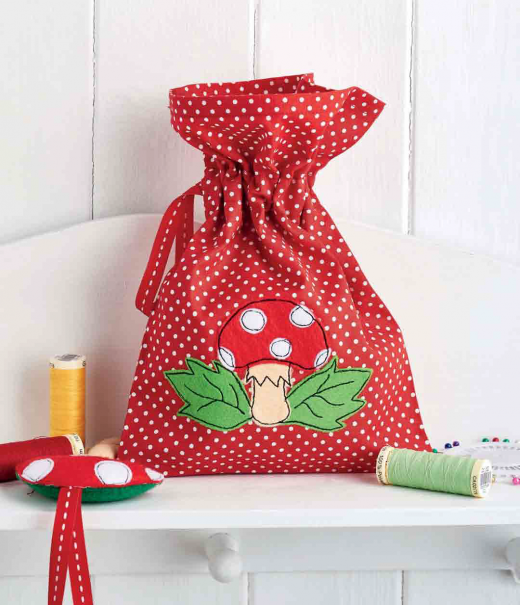 Design this whimsical bag for your next getaway or to store your stash in! Its sweet motifs and colourful fabric also make it a lovely option to keep children's toys in – add their name for an adorable personalised version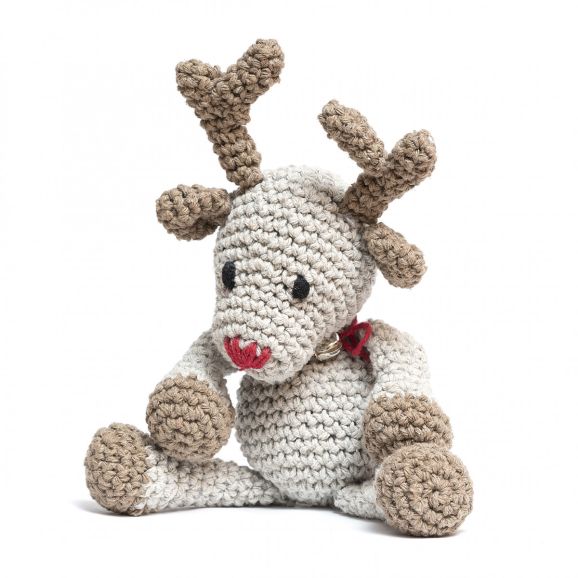 Give the gift of crochet this Christmas… or keep cute little Rue for yourself! This amigurumi kit contains almost everything you need to make this adorable reindeer — just add stuffing! It's ideal for crafters looking for a thoughtful handmade gift for a loved one, but you can also give the kit itself as a gift to get someone hooked on amigurumi. This is also a great choice for crafters with an eye for sustainability, as the yarn is recycled cotton!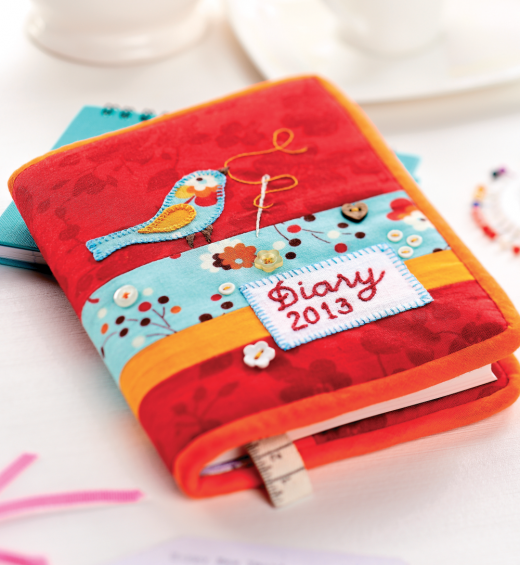 Everyone needs a diary for the upcoming year, and this bespoke diary cover is great way to gift someone a useful and handmade item all in one go! Make it unique by choosing your own fabrics and following our pattern for a beautiful result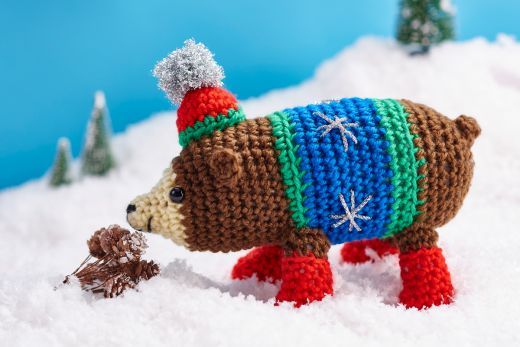 Who doesn't love a sweet soft toy? Crochet an adorable bear for little ones to sit in their stockings, and what's more, this is a great project for a beginner to the craft. This design uses only a few items and basic stitches, and once you find your stride with crochet, you'll have this little fella completed in no time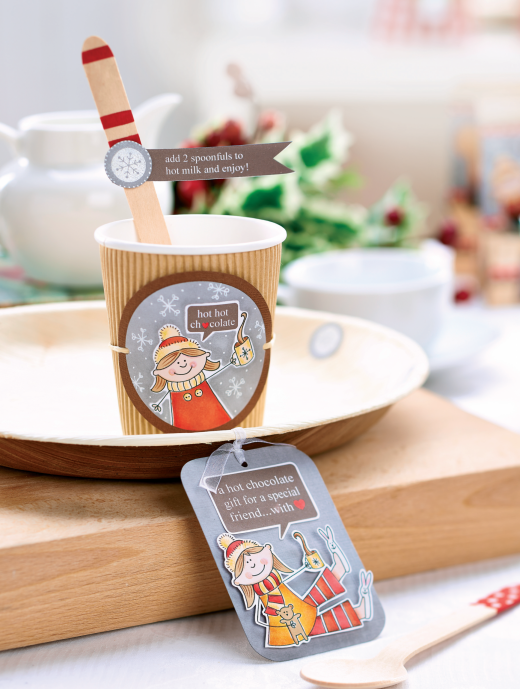 Chocolate is unavoidable at this time of year, and there's nothing we love more than to cosy up with our latest project and a delicious hot drink! Why not whip up this hot chocolate set to get a loved one snuggled away from the cold?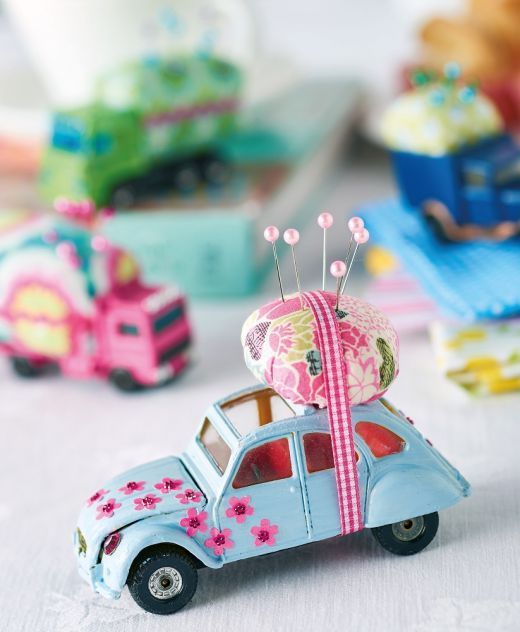 Every sewist needs a pin cushion! Create this to keep sharp pins and needles safe, and you can even find a use for old toys lying around. Paint the trucks in the recipient's favourite colour or co-ordinate them with your chosen fabric for a unique gift this Christmas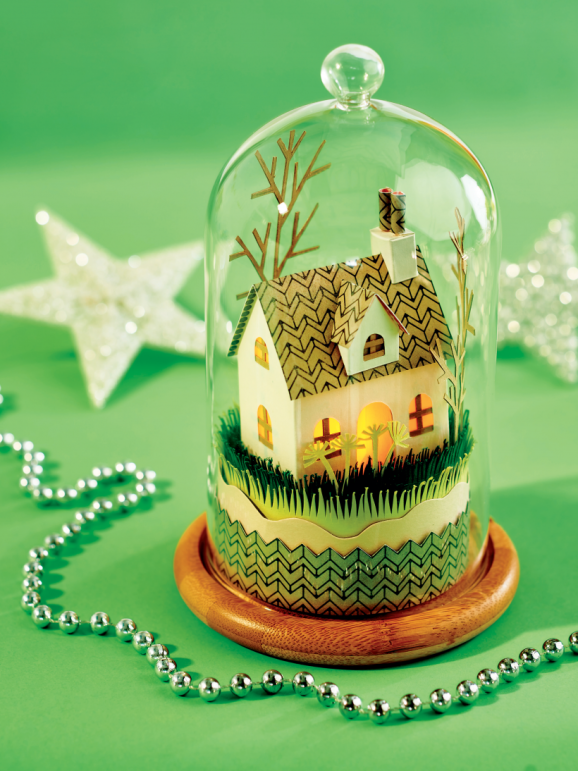 Bespoke decorations are a hot trend this year – a cloche with a simple item inside is a great idea and can be a cost-effective option to personalise gifts. It's also a lovely way to make a feature out of someone's most treasured possession to proudly display in their home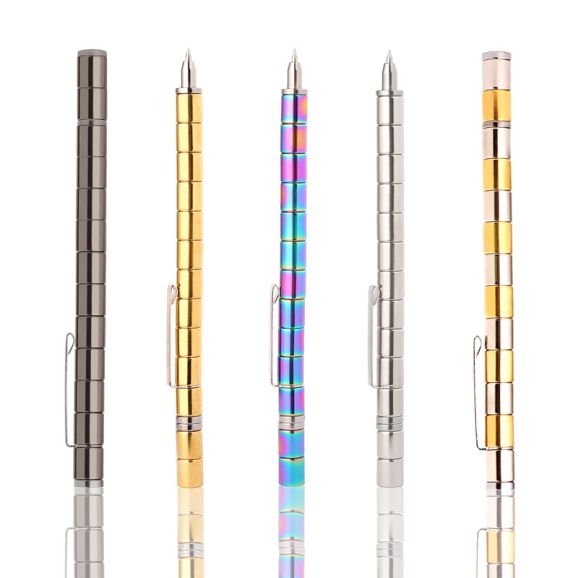 Looking for a unique present this Christmas? Discover The Magnet Shop's gift range, where you are guaranteed to find something your loved ones will cherish. Our favourites include the hilarious selection of great value magnetic poetry kits and the distinctive collection of magnetic pens, that are both fun to play with and to write with. The Magnet Shop also stocks addictive magnetic ball sets, where you can craft seriously impressive jaw-dropping structures. Delight your friends and family with an extra special gift in their stocking this Christmas.
Crafts Beautiful exclusive: £5 off on each magnetic pen bought by using XMASPENS when you check out.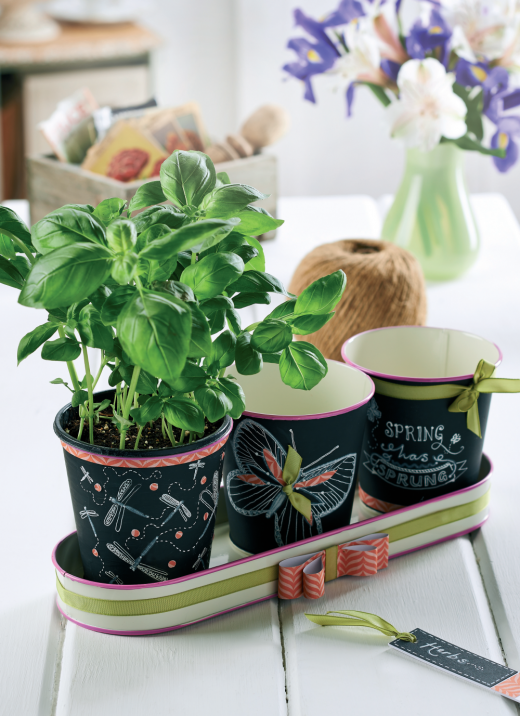 Have you got the next Monty Don or Alan Titchmarsh amongst your family? Combine gardening and crafting with this simple make to grow their herbs and veggies for the new season. Using chalkboard paint means they can wipe clean and reuse for different plants year on year!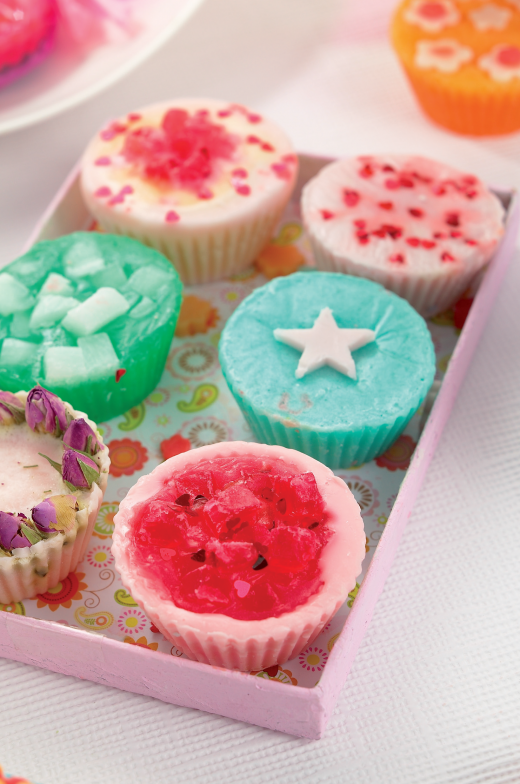 Aaaaand relax… Soaps and bath bombs are super simple to make at home and a wonderful budget-friendly project, often using ingredients that are inexpensive. Add them to a mini beauty hamper to spoil someone this yuletide season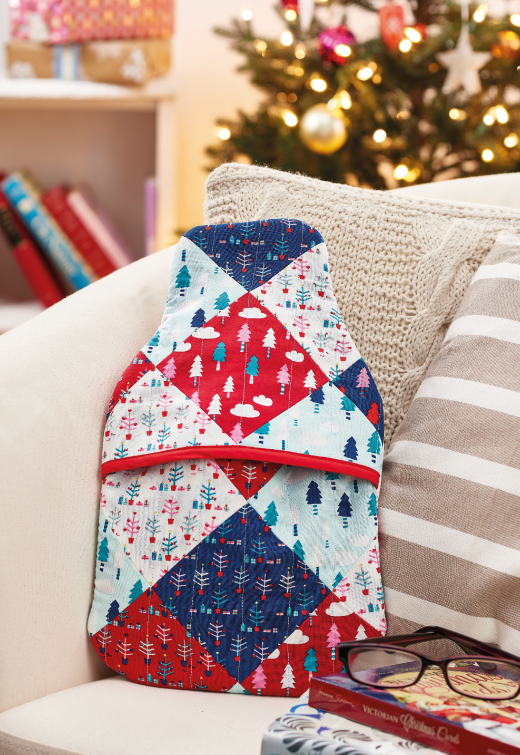 Avoid the cold weather and wrap up warm by stitching this gorgeous hot water bottle cover for unbeatable cosy evenings in with a loved one. You could personalise with a quote, their name, or bundle it with a film and some chocolates to have the ultimate night in!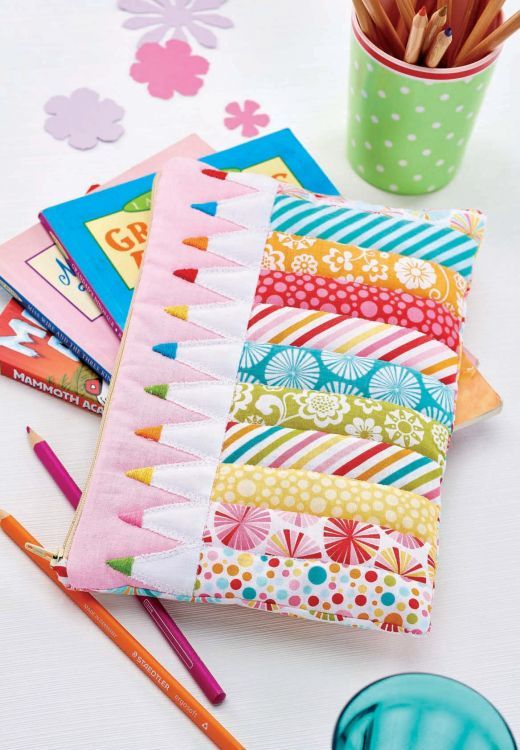 If you know someone who can never find a pen – or has too many – create this pencil case so they can store stationery safely. You could alter the design to fit paintbrushes or switch up the fabrics and design to turn it into a make-up bag
Create a toy that will be treasured for years to come by making this sweet kitten. The adorable fabrics used here make it super sweet, with embroidered facial features for the final handmade touch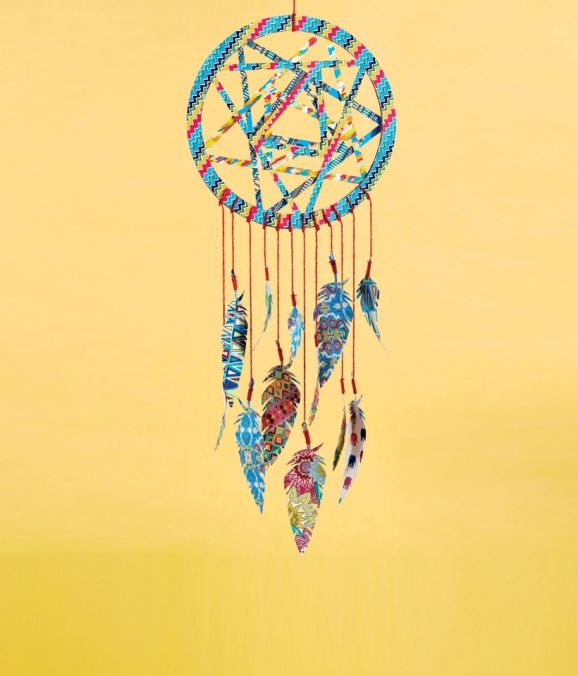 You'll only need a few things to design a dream-catcher in your recipient's favourite colours – a stack of paper, glue and thread. Ideal for someone who is looking to spruce up their bedroom decor. Don't forget to download the templates!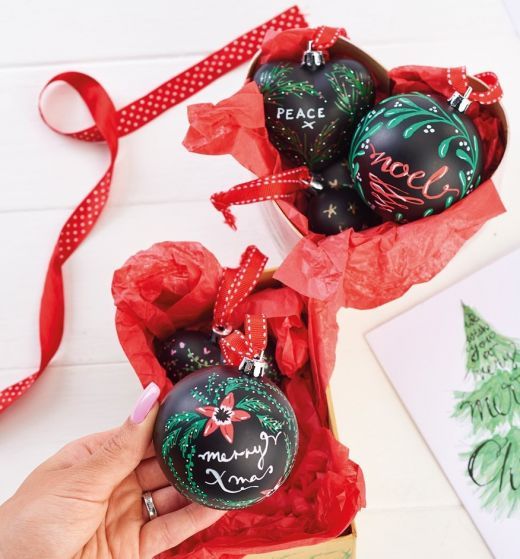 Who doesn't love a bit of personalised Christmas decor? Make these beautiful baubles for a simple, inexpensive project with wow-factor. Paint pens are great for this as they are easy to use and a savvy investment in your stash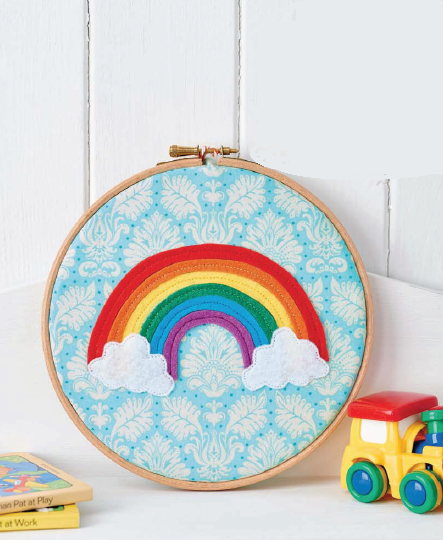 It's such a special time of year, especially with a new baby to enjoy the excitement with! Celebrate a little one's first Christmas with colourful nursery decor – use softer colours for a contemporary design or match to the current nursery theme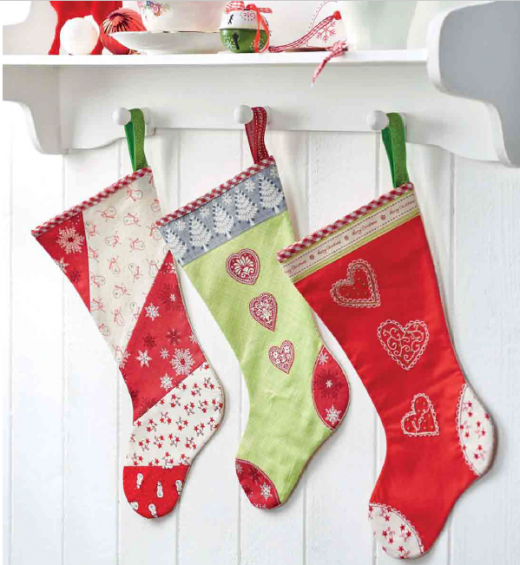 We couldn't give you tons of ideas without a stocking pattern! Create your own for a stunning handmade creation to use every Christmas. Don't forget to add everyone's names to them so they get their hands on the right presents from Santa!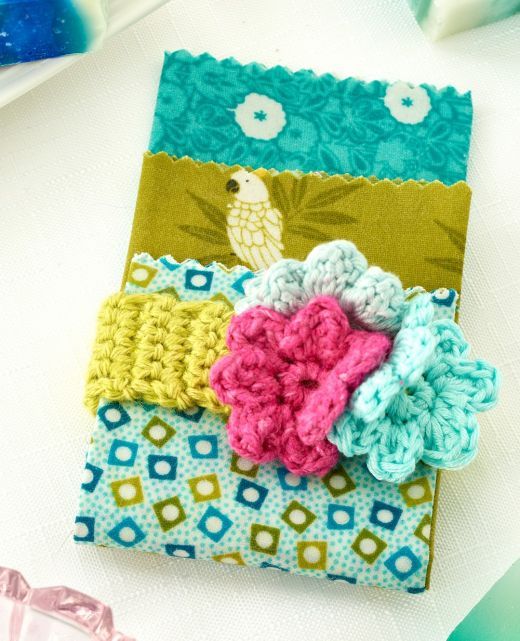 One of the hot topics this year has been reducing our impact on the environment, so why not make some reusable food wraps with soya wax or beeswax to cut down single-use plastic? They're a great way to introduce small eco-friendly swaps to someone's daily routine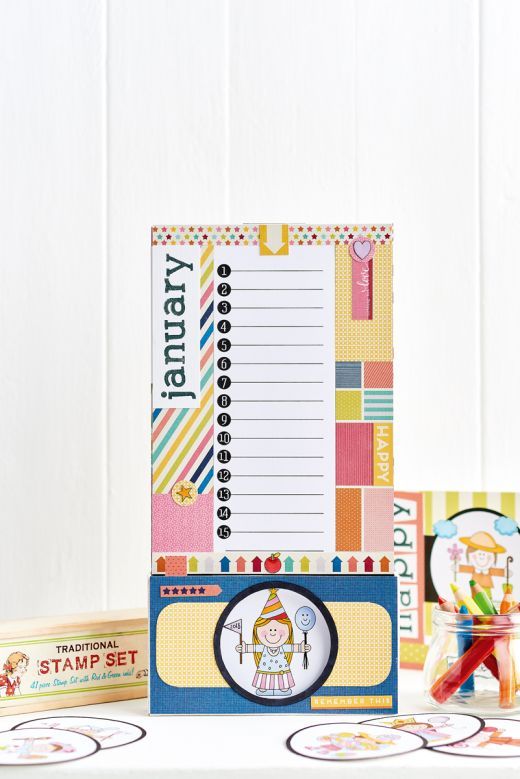 If you know someone who's quite the social butterfly, prepare this New Year set so they can organise holidays, events and note down birthdays. Customise with unique motifs and patterned papers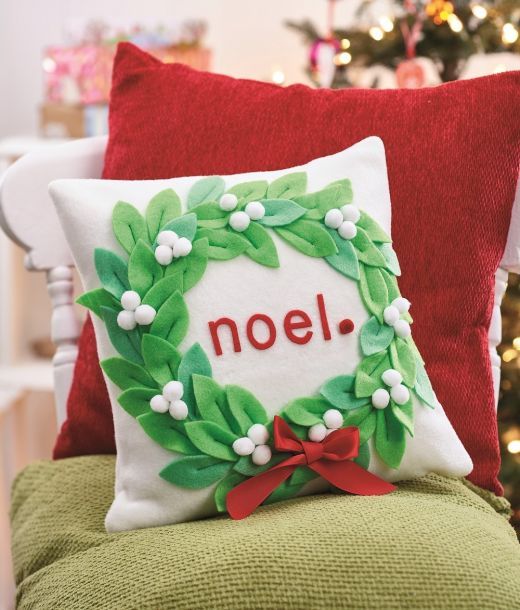 Snuggle down this Christmas and make a loved one this seasonal cushion that will feature beautifully as a scatter pillow on any sofa or bed. Change the 'Noel' phrase to anything you like or leave it blank for a contemporary feel.
Want some more festive inspo? Check out this amazing download pack for FREE papers and printables!
Busymitts
Share your makes