Tagged Content:
Articles tagged with "layered"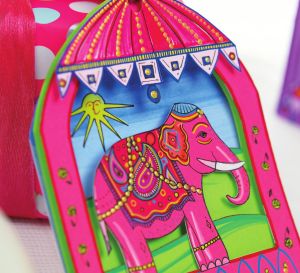 Tags:

card making, cards, crafts, easter, layered,
These designs represent a continuous theme, capturing a particular moment in time. The colourful greetings and accessories use a built up 3-D structure to draw the eye towards the scene within. Bright shades and faded effects produce an inviting tone that the recipient will not be able to resist. This initial outline is embellished with complementary markings as well as fine detailing on the central motif. The elephant is a symbol of huge strength, stature, wisdom and courage ­ making this a great gesture for a loved one. Relief paint is a fantastic material to use when adding final touches to any greeting and make the rich image really stand out.
Download now »