Tagged Content:
Articles tagged with "feline"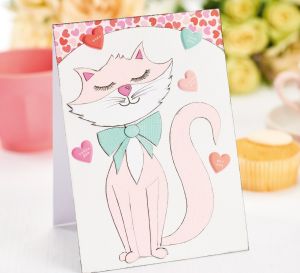 Tags:

card, cat, feline, heart, kitty, layer, love, paper piecing, pet, valentine, valentine's, valentine's day, valentines,
Make your cards stand out with this easy guide. Paper piecing involves layering card and paper together to create a unique design. I have fashioned a 1950's inspired paper pieced cat that's purrfect for Valentine's Day. It's made using subtle shades and the edges are inked to really make the colours pop. The facial features of the cat are then drawn with a black fineliner while bright coloured paper and puffy heart stickers finish off this cute greeting in true crafty style.
Download now »