Tagged Content:
Articles tagged with "cushion"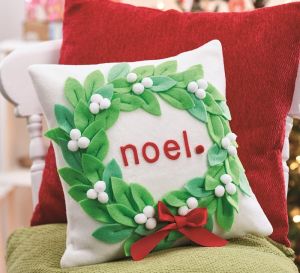 Cosy up under the mistletoe with all your loved ones at Christmas with this pretty cushion and decoration set by Amanda Walker. You can switch up the 'Noel' sentiment to anything you like: personalise it with your family name, your favourite Christmas quote or leave it empty if you're going for a more minimal look. Made mainly from felt, this delightful set is super easy to whip up and will make for a festive keepsake for many years to come – you won't want to put it away come 1st January!
Download now »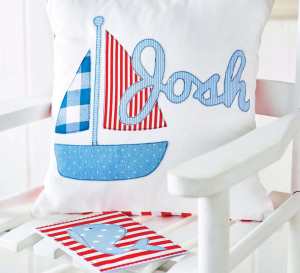 You'll be buoyed up to make these nautical-inspired makes by Sophia Palmer! Using a traditional boat motif, create a brilliant cushion and card set that would make an ideal present for birthdays, new baby or even new home gifts! Personalise it with the recipient's name for a truly bespoke project.
Download now »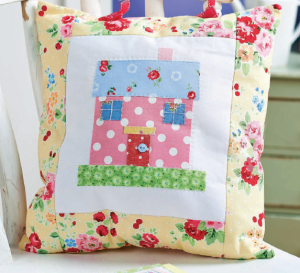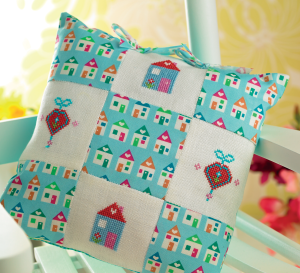 Combine patchwork with cross-stitch for a touch of crafty home style
View project »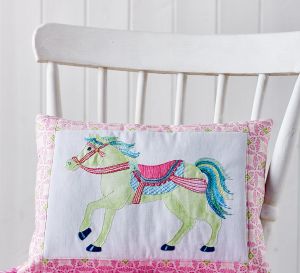 Tags:
Corinne Bradd shared this delightful horse cushion in our May 2015 issue, which involves stitching, embroidery and colouring in. Find the fab horse drawing here, which you can use however you wish!
Download now »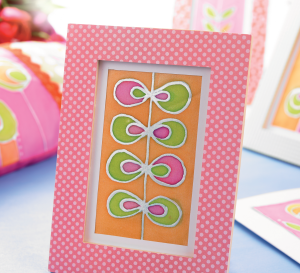 Tags:
Pretty-up your boudoir using our easy silk-painted designs
View project »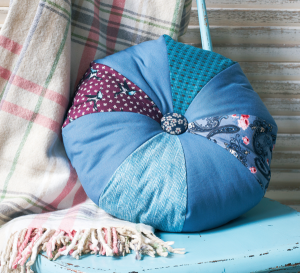 Tags:
This template can be used to make a circular cushion for your home. This project has been extracted from Sew-licious Little Things by Kate Haxell (CICO Books, £14.99).
Download now »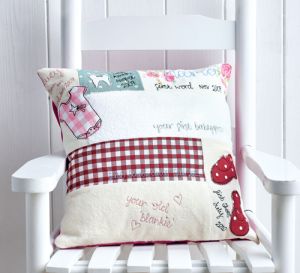 Tags:
Upcycle old baby clothes and blankets for a nostalgic creation, then use our illustrations to take it further
Download now »
Follow these simple instructions and try your hand at free-motion embroidery. The fluid and random designs are created by attaching a quilting foot to your sewing machine and dropping the feed dogs – the teeth below the needle of the machine that helps you move the fabric through. By doing this the fabric will stay static and you will have greater control of the movement and stitching line. Team the completed cushion with a card and tag to form a pretty collection that would suit a friend or relative moving into a new home.
Download now »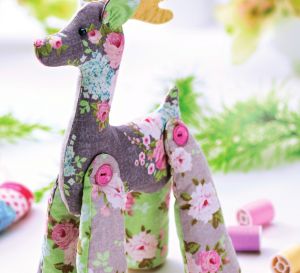 Decorate your home with Corinne Bradd's beautiful stitched accessories
Download now »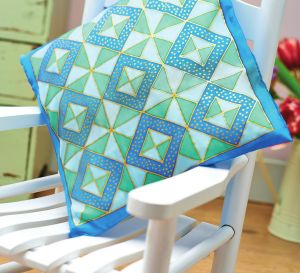 Bring an elegant touch of silky style to your home using Jane Cameron's top painting tips
Download now »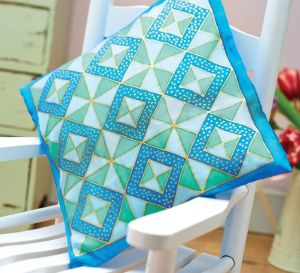 Silk Painted Cushion with Quilting Jane Cameron's fabric block template was used to create a silk painted cushion and lavender bag, but you can also use the craft motif to create a range of sewn goods
Download now »