Brighten up plain blanks using the super versatile Posca Pens and Sharon Bennett's vibrant art work
What you need...
uni-Posca Pens: light blue 3M, pink 3M, light pink 3M, yellow 3M, Lilac 3M, orange 3M, red 3M, white 1MR; PC 1MR ball nib, fine detailed nib; 8K wide
card, assorted colours
ceramic bowl, white
plaque, wood
metal pots, small
instructions
In the Know - With the accuracy of a pen and a professional paint quality, Posca Pens work really well on any surface making them perfect for decorating party items.

The paint can can be over-laid with other colours, even on dark surfaces, and still retain the vibrancy of each application.

The motifs used on these items have been applied using trace-down paper, and the pen work added one at time.

If you would like to simplify the idea just use one colour, then add highlights with a metallic pen.


Gift box - Trace the box template onto coloured card. Apply the design onto each side of the box and the lid.

Use the pens to start to build up the colours. Let each application dry, then add key lines around shapes and fill in the centres. Cut out the box, score along the fold lines and assemble.

Draw two balloons from coloured card, fix small strip of double-sided tape between the two shapes, with only the top of balloon attached to enable you to slip it over the centre of the gift box.

Attach and add lettering.

Invitation - Mark out the dimensions of your card and divide into four, horizontally. Measure a quarter in from both edges and score top to bottom. Cut and fold card, so that back panel has two doors or flaps that open from centre.

Trace out the design and apply the colours building up and allowing drying time between applications.

Draw out three balloons on card, cut out attaching one centrally to the inside face of card.

Score the two balloons vertically, apply double-sided tape left of the line on one, and right on the other. Attach each onto the flap directly over the central balloon.

Party sign - Apply blue with a wide nib as a base colour. Leave to dry. Add purple to the raise part of the the design. Gently sand over to achieve a distressed look.

Trace down the designs and a sentiment, then use the pens to build up the key lines and centres. Use white for lettering apply once, then when dry rein force with colour.

Ceramic dish - Wash and dry a ceramic dish with soapy water and dry with clean cloth. out the design around upper inside rim.

Start to use the pens over the guide lines to build up the colour as shown. The pens will glide onto ceramic, but will require a drying time before other colours can be added. CB
uni-Posca Pens are available from all good stationers and branches of Hobbycrafts or online from http://www.uniball.co.uk
Projects you may also like...
November Issue
on sale now!
Quilling and embossing kit
Subscribe today! for your free Kaisercraft Advent Calendar kit!
subscribe here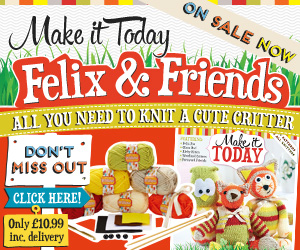 Crafts Beautiful Edition
Get all of your crafting essentials sent straight to your inbox!
Busymitts
Share your makes
Brighten up plain blanks using the super versatile Posca Pens and Sharon Bennett's vibrant art work
What you need...
uni-Posca Pens: light blue 3M, pink 3M, light pink 3M, yellow 3M, Lilac 3M, orange 3M, red 3M, white 1MR; PC 1MR ball nib, fine detailed nib; 8K wide
card, assorted colours
ceramic bowl, white
plaque, wood
metal pots, small
instructions
In the Know - With the accuracy of a pen and a professional paint quality, Posca Pens work really well on any surface making them perfect for decorating party items.

The paint can can be over-laid with other colours, even on dark surfaces, and still retain the vibrancy of each application.

The motifs used on these items have been applied using trace-down paper, and the pen work added one at time.

If you would like to simplify the idea just use one colour, then add highlights with a metallic pen.


Gift box - Trace the box template onto coloured card. Apply the design onto each side of the box and the lid.

Use the pens to start to build up the colours. Let each application dry, then add key lines around shapes and fill in the centres. Cut out the box, score along the fold lines and assemble.

Draw two balloons from coloured card, fix small strip of double-sided tape between the two shapes, with only the top of balloon attached to enable you to slip it over the centre of the gift box.

Attach and add lettering.

Invitation - Mark out the dimensions of your card and divide into four, horizontally. Measure a quarter in from both edges and score top to bottom. Cut and fold card, so that back panel has two doors or flaps that open from centre.

Trace out the design and apply the colours building up and allowing drying time between applications.

Draw out three balloons on card, cut out attaching one centrally to the inside face of card.

Score the two balloons vertically, apply double-sided tape left of the line on one, and right on the other. Attach each onto the flap directly over the central balloon.

Party sign - Apply blue with a wide nib as a base colour. Leave to dry. Add purple to the raise part of the the design. Gently sand over to achieve a distressed look.

Trace down the designs and a sentiment, then use the pens to build up the key lines and centres. Use white for lettering apply once, then when dry rein force with colour.

Ceramic dish - Wash and dry a ceramic dish with soapy water and dry with clean cloth. out the design around upper inside rim.

Start to use the pens over the guide lines to build up the colour as shown. The pens will glide onto ceramic, but will require a drying time before other colours can be added. CB
uni-Posca Pens are available from all good stationers and branches of Hobbycrafts or online from http://www.uniball.co.uk