Tagged Content:
Articles tagged with "lettering"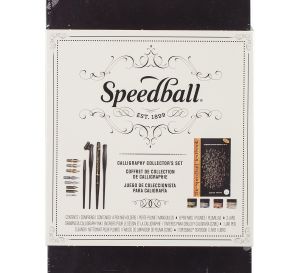 The trend for beautiful hand lettering is not going away any time soon! Take up the craft, or expand your growing collection, with this bumper calligraphy kit from Speedball. Inside you'll find their signature fountain pens, inks, pen holders and nibs, pen cleaner and a textbook to teach you the ropes along with some new lettering styles. What more could you ask for? speedballart.com
View giveaway »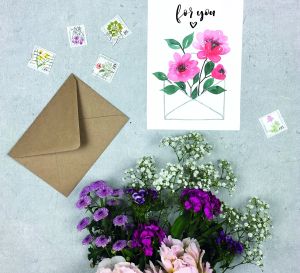 Tags:
Who still writes and sends letters today? Hardly anyone, sadly… and yet it's so nice to receive a letter from a loved one. There is so much more thought and effort in a letter than in an email or WhatsApp message. So if we're not sending letters, let's at least paint a few. In this project from Lettering With Love, the focus is on the illustration. The motif fits perfectly on A5 (5¾ x 8¼in) watercolour paper. Use a fairly smooth paper though – cold-pressed is ideal – so your brush pen doesn't suffer too much. All you need for the lettering is your favourite brush pen; for the illustration, we recommend a size 8 paint brush. As always, do the sketch using an HB pencil, a ruler and an eraser. You will also need a pot of water and a small pot or dish for mixing.
Extract taken from Lettering With Love by Sue Hiepler & Yasmin Reddig, £12.99, searchpress.com
Buy your copy here: https://www.searchpress.com/book/9781782216643/lettering-with-love
Download now »
Tags:

calligraphy, cardmaking, cards, colouring, craft, dies, expert, lettering, paper, project, sentiments, stamping, top tips,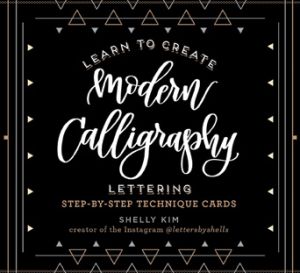 Tags:
A journey through the alphabet, Learn to Create Modern Calligraphy features easy step-by-step tutorials, plus tips on tools and we've have been allowed an exclusive sneak peek – lucky us! We've secured a fuss-free guide on how to master uppercase and lowercase letters and drills so you can get practising. Get started on your calligraphy adventure with your free downloads today!
Learn to Create Modern Calligraphy Lettering g by Shelly Kim, published by Rock Point, an imprint of The Quarto Group (£10.99).
Download now »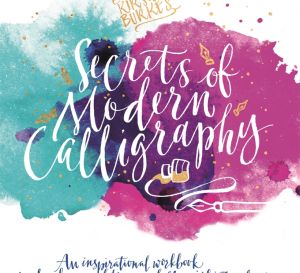 Embrace the craft of the moment with a pot of ink, a nib and these free calligraphy downloads
Calligraphy is a hot trend that isn't going anywhere fast, so why not embrace it, challenge yourself, and work the technique into your festive projects? Kirsten is kindly offering Crafts Beautiful readers the opportunity to learn the topes with goodies from her new book Secrets of Modern Calligraphy. Click the link above to download Kirsten's quirky script alphabet both in upper and lowercase, plus templates for a whimsical 'Merry Christmas' sentiment, which is perfect for decorating your festive greetings and parcels.
Check out Kirsten's video tutorial on how to create angled letters below!
Secrets of Modern Calligraphy by Kirsten Burke is available now (£12.99, bonnierpublishing.com)
Download now »