Tagged Content:
Articles tagged with "greetings"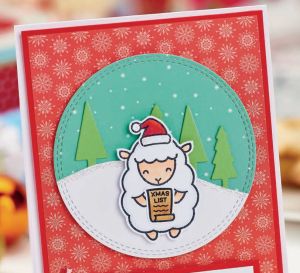 You 'wool' love making this sheep-themed Christmas card!
Download now »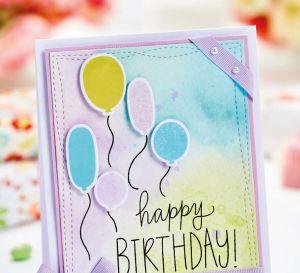 Tags:
Guaranteed to inflate the party atmosphere, this balloon card by Kitty Frampton is a pop of cheer! Simply download our PDF to get started.
Download now »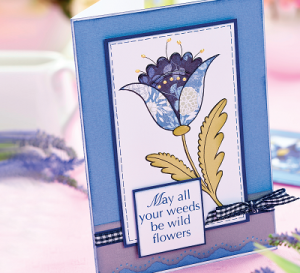 Combine stamping and paper piecing to create a set of luxury spring cards
View project »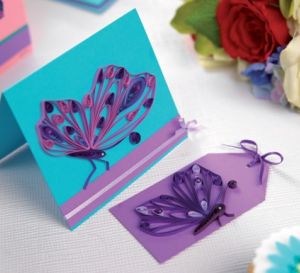 Take your quilling further and try husking with these pretty cards designed by Elizabeth Moad. This alternative technique is when looped shapes are made by wrapping thin paper strips around pins secured into a foam board. You press the pins into position first, which allows identical looped shapes to be formed repeatedly. It's great if you're making symmetrical items such as the wings for the butterflies seen here. Quilled coils are inserted into the loops and gem stones added on top of them to give a super sparkly finish.
Download now »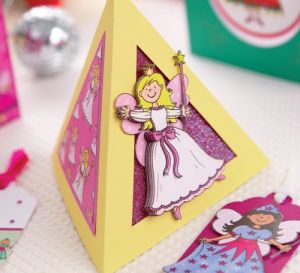 With cheery bright colours and adorable motifs this project is a clear example of why character cards are enjoying a huge comeback. These lovely ladies are simply delightful making them a winner with little girls – and older ones, too! The themed papers and charming vellum sheets mean creating a delightful matching collection is as easy as waving a wand. Combine the designs with acetate or aperture cards for fab special effects. Why not use seasonal colours for cute Christmas greetings.
Download now »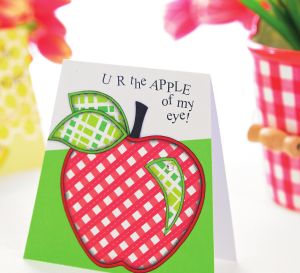 Give any occasion a tasty twist with Colette Smith's range of deliciously quirky and mouth watering card designs
Download now »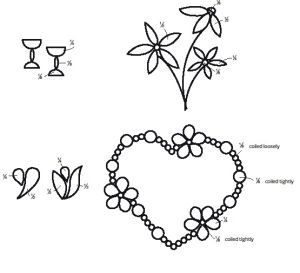 Niki Powland's quilling templates were used to create a range of mother's day greetings, but you can also apply these motifs to suit a range of occasions
Download now »