Tagged Content:
Articles tagged with "bag"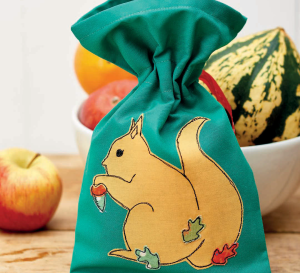 Celebrate the joys of the season with these nutty textile treats by Sophia Palmer.
Download now »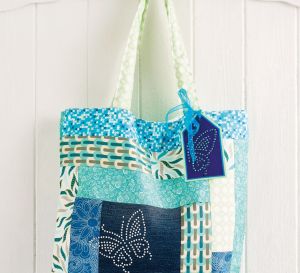 Use your Brother ScanNCut machine to add a touch of glam to craft projects
View project »
Personalised bags to dress up your gifts and celebrations
View project »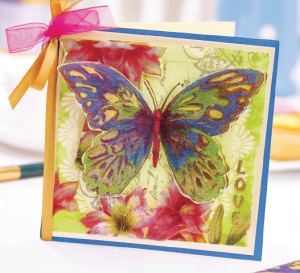 You'll be all aflutter with this bag, book and card decoupage from Jill Alblas
Download now »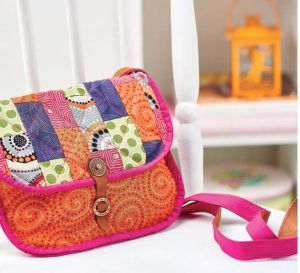 Cross-body bags are ideal for holding all your essentials in during the warmer weather, and this design from Corinne Bradd is just the ticket!
Download now »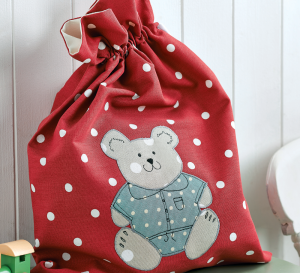 Kids will love a drawstring bag adorned with this teddy bear motif
Download now »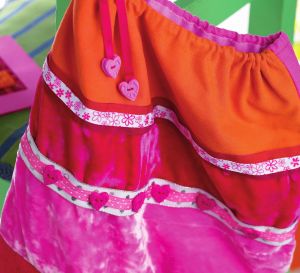 Stunning hot pinks and oranges are the perfect shades for this pretty project, embellished with fun handmade buttons
Keep your jammies neatly out of sight, stored away in a beautiful fabric drawstring bag. Plain cotton and velvet has been dyed by hand to achieve these wonderfully rich hues. It's ideal if you can't find the right material at your local store. Alternate the textures and colours then machine stitch them together for a simple and stylish bedroom accessory. The buttons and embellishments are also handmade from polymer clay. If you don't want pink, then feel free to experiment with your favourite shades. Why not try scrunching or tying the fabric for interesting dye effects!
Download now »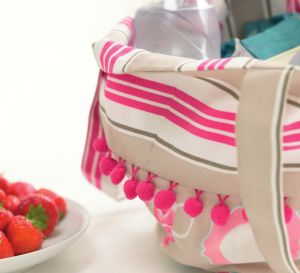 Tote bags always come in handy, whether you're out shopping or on a trip to the beach; create a cute one of your own with help from Tessa Evelegh
Download now »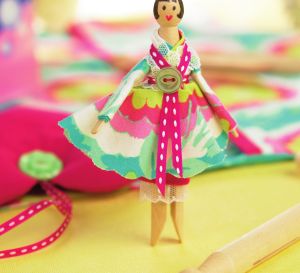 Plastic peg bags, although cheap and cheerful, are a bit of an eyesore. But with a smidgen of stitchy creativity, your wash line can be adorned with a fabulous new accessory.
Download now »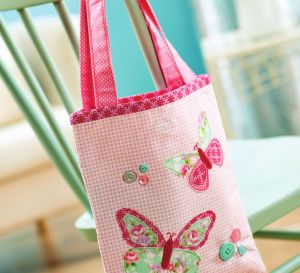 Use gorgeous fabrics to stitch up Jenny Arnott's beautiful butterfly appliqué book bag
Download now »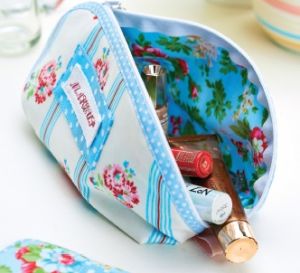 Stitched Make-up Bag and iPod Cover Amanda Walker's case templates were used to create a make-up bag and iPhone case, but you can re-measure the dimensions of the designs to enlarge the make-up bag and create an iPad or Kindle cover, for example.
Download now »