Blog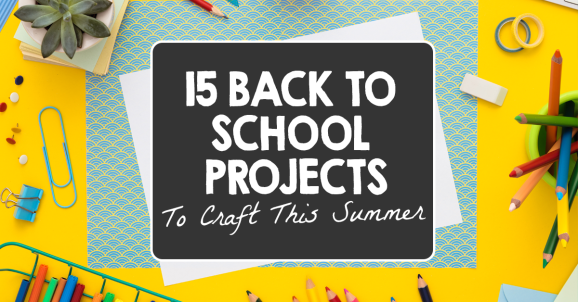 If your little cherub is heading back to school soon, why not craft them something wonderful to make the prospect more bearable? We've gathered together fifteen projects to inspire you, from a knitted pencil case, papercrafts to keep everything organised, to yummy, scrummy cookies that'll certainly please your little one and their friends.
Take a peek…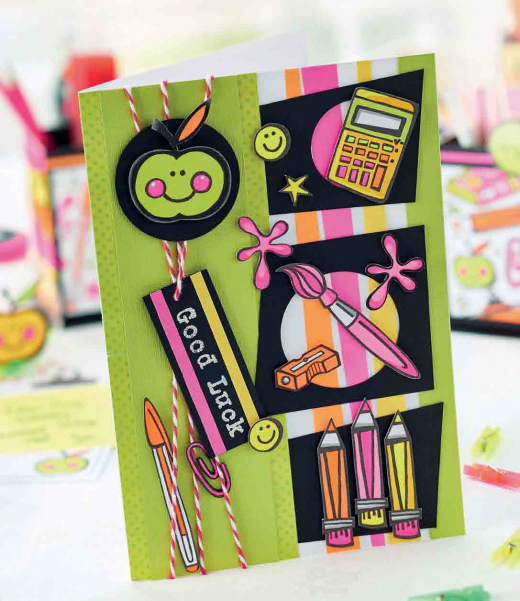 Score top marks with kids and teachers alike thanks to this savvy stationery station and card from Helen Fitzjohn.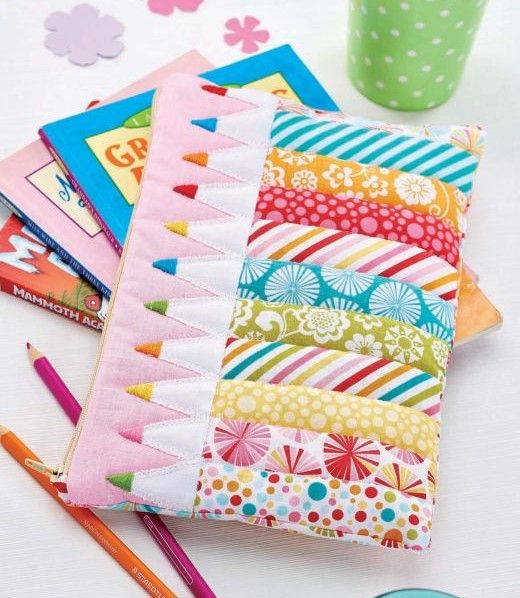 Never lose your trusty pens and pencils again once you have a patchwork pencil case to hand! This creative and colourful pouch is a great stash buster for those odd ends of fabrics.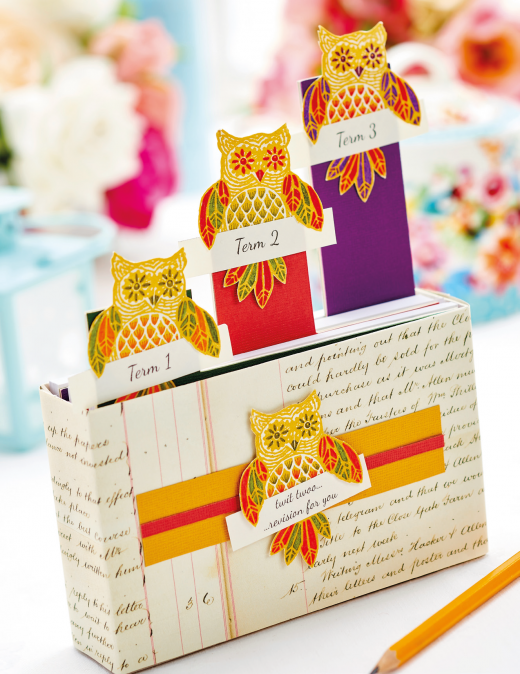 Use autumnal colours, book papers and a wise old owl motif to make this 'Off to University' papercraft project.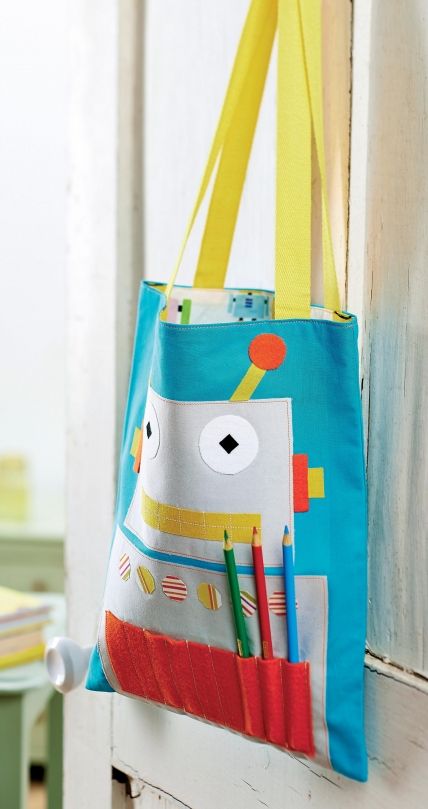 Stitch a robotic book bag with this easy-to-follow tutorial. It's even got convenient pencil pockets on the front!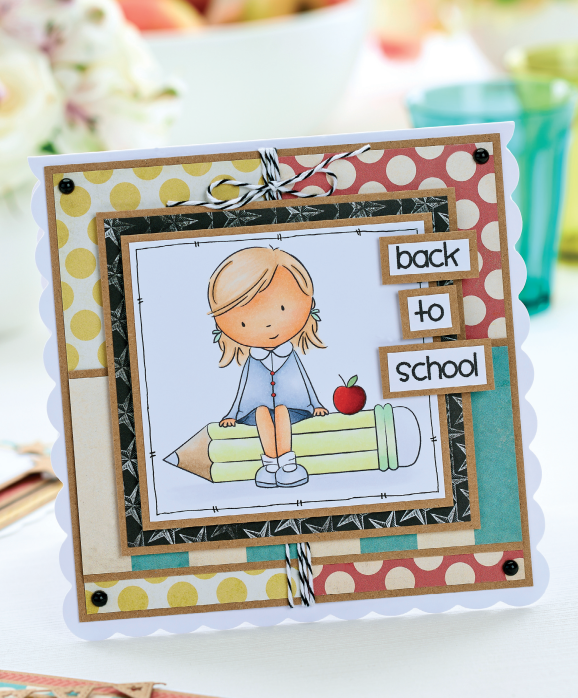 Here you'll find a set of four back to school cards, featuring darling illustrations which you can stamp and colour.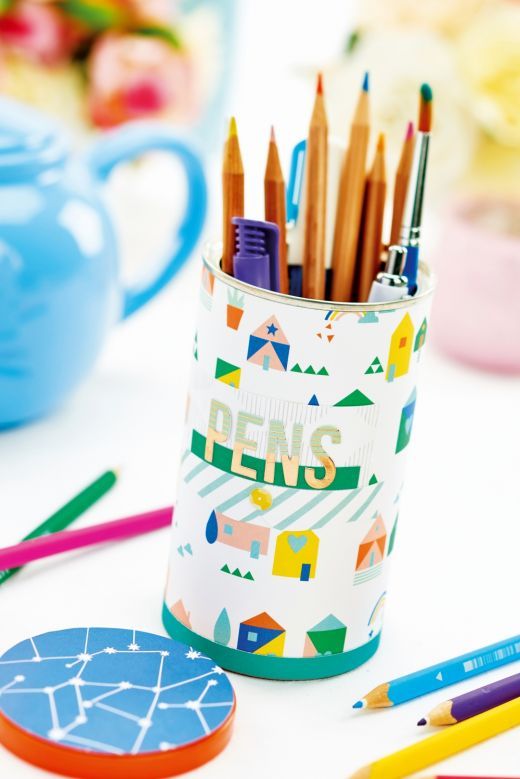 Brighten up your craft space with Keren Baker's mix 'n' match stationery set. Your desk will be the envy of everyone with your own handmade pen pot, paperclip box and sticky note holder!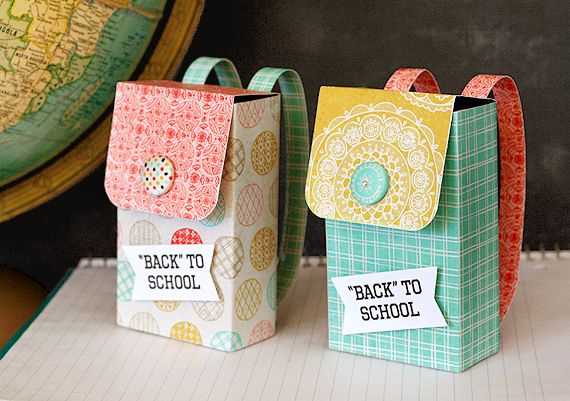 These rucksacks are super cute. You could encourage your kid to use them for storing paperclips or other stationery knick-knacks.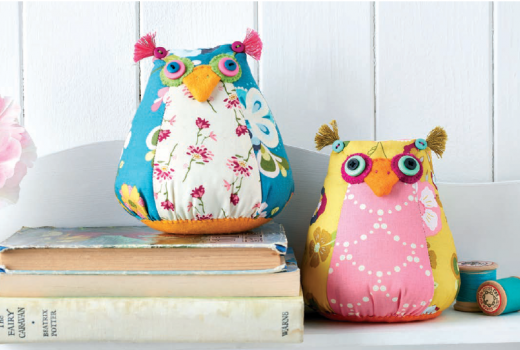 Stitch these brightly-coloured woodland delights to organise this term's reads on your bookshelf – never ever again will you face the dreaded 'Where did I leave that notebook!?'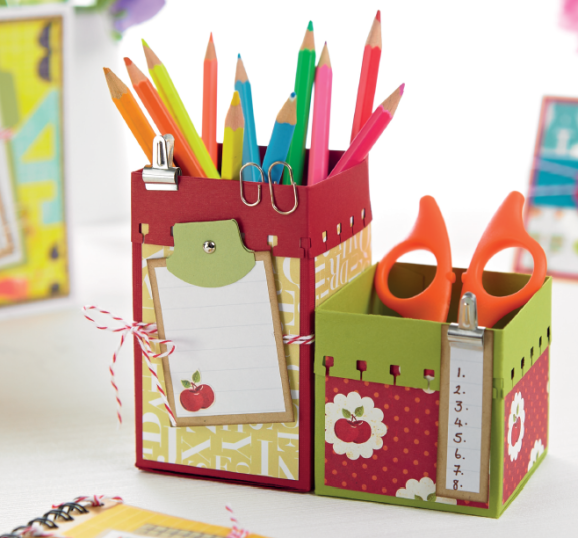 This online project has a handy desk tidy and personalised notebook, plus two card how-tos as well.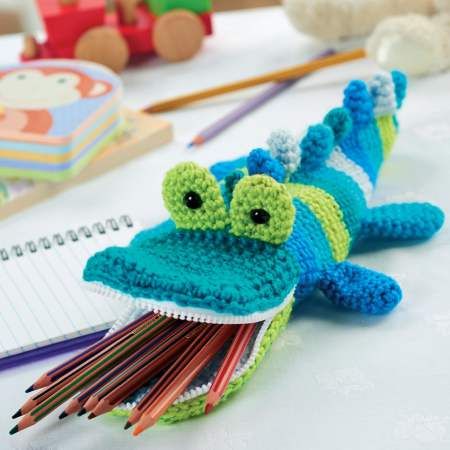 Mainly worked in four row colour stripes, mix and match the colours of Irene Strange's cheeky croc to personalise this fun pencil case that younger relatives will love taking to school.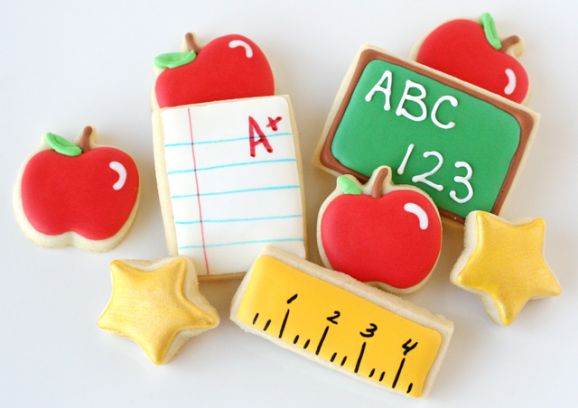 Don't these biscuits look mouth-watering? Test out your icing skills with these school-themed treats.
Inspired by bohemian patterns and colours, this beautiful cross-stitch stationery set is a must make for the workroom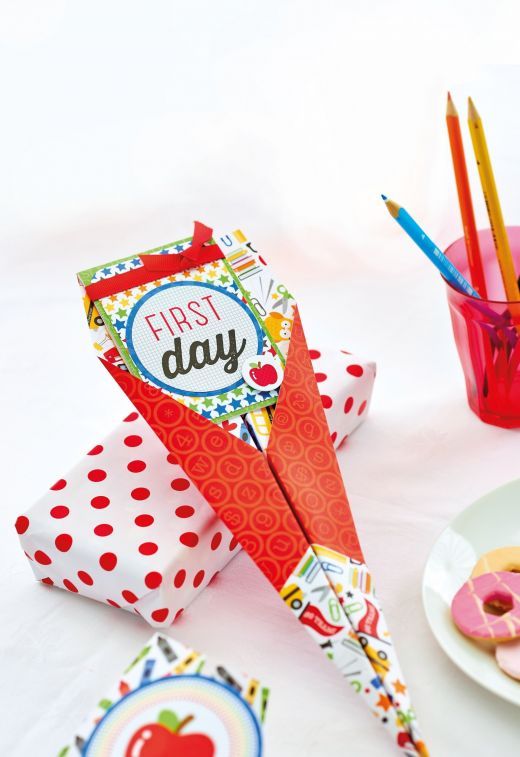 Go up, up and away with a back to school treat for teachers or students by Tracey Daykin-Jones.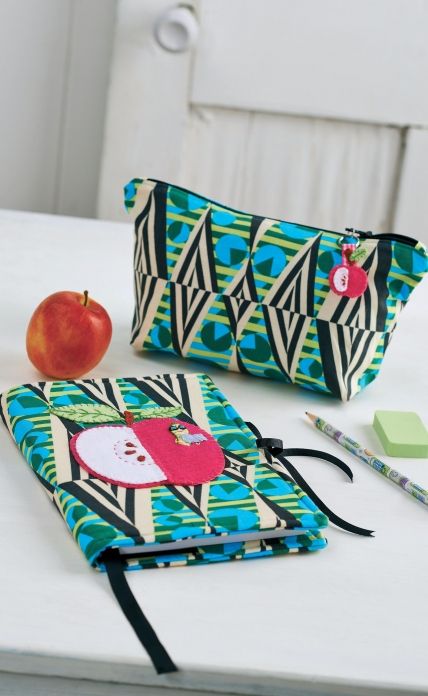 These fun presents are ideal for a special teacher when term begins again. Put a smile on their face with a handmade gift that thought and effort has gone into.
Brilliant pink adds punch to the heathery greys and yellows of the knitted panel on this practical backpack. There are only two colours per row, but Amanda's take on the classic XOX pattern popular in Shetland knitting is dazzling!
Will you be crafting any back to school makes? Be sure to share them with us on Facebook, Twitter or Instagram!
Busymitts
Share your makes