Blog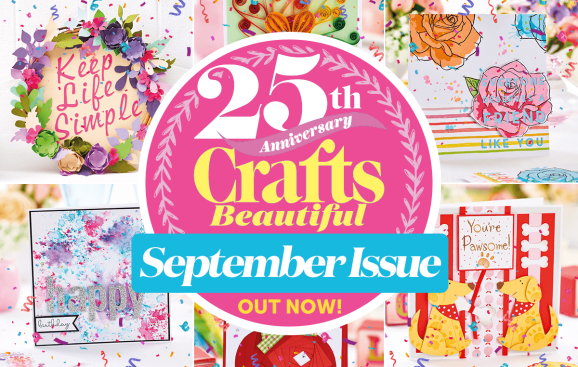 It's the time we've all been waiting for… the 25th anniversary edition of Crafts Beautiful is out now! We can't wait for you to discover what this momentous issue has to offer and everyone at CB HQ is thrilled to invite you along to the party! To kick things off, get creative with your free Tattered Lace celebration die which has been exclusively designed just for us… how lucky are we? What's more, we've got over 170 best-ever card ideas to get you in the fiesta mood and be sure to delve into our new Creative Colour section to find out what's trending in the world of mixed media. Here's to the next 25 years of Crafts Beautiful!
1 Free Gift!
Let us introduce you to our exclusive collaboration with the queen crafter herself; Stephanie Weightman. Our one-off celebratory Tattered Lace die is suitable for any occasion from birthdays to weddings and allows you to experiment with die-cutting like never before.
2 25 Years of Crafts Beautiful
We take a trip down memory lane to look back at our greatest memories from over the years! Take a browse through our archive of past Crafts Beautiful covers and hear our special birthday messages from some very famous faces!
3 Colour Notes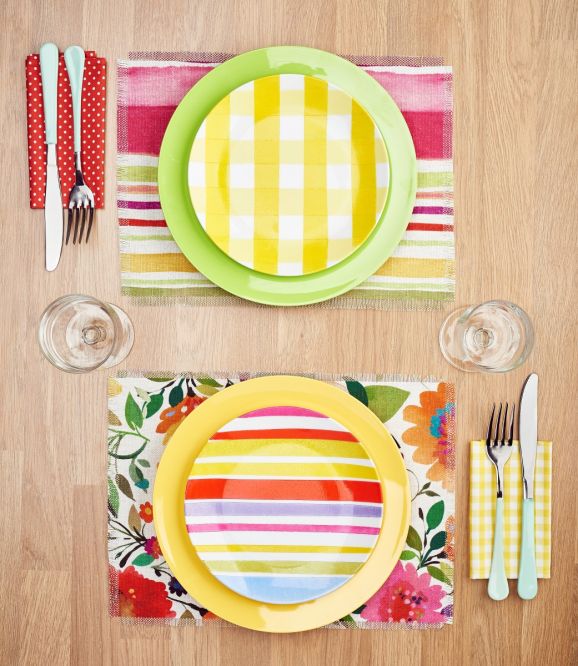 Welcome to our brand-new mixed media edit where you can discover our go-to colouring products and techniques that are trending right now! Plus, there's a whole host of projects to get stuck into from ceramic painting to block printing and calligraphy.
4 Bumper Giveaways!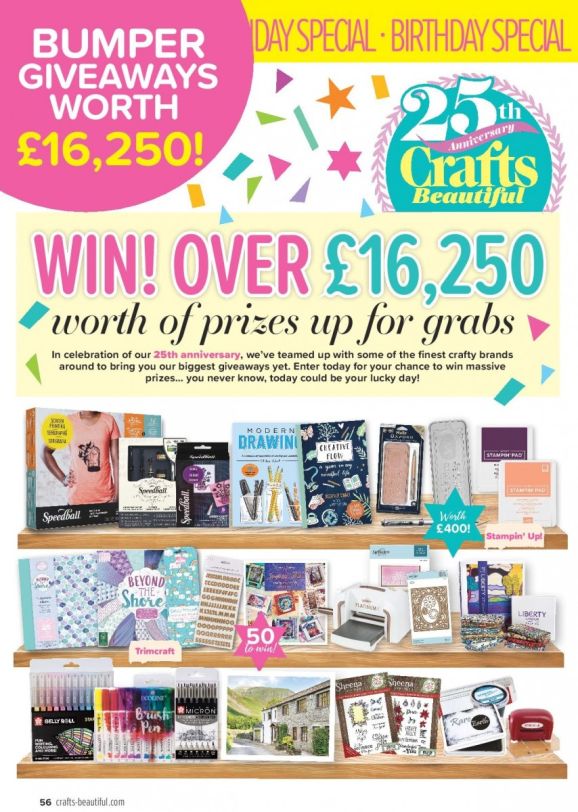 In celebration of our special edition, we've teamed up with some of the finest crafty brands around to bring you our biggest giveaways yet – £16,250 worth…yes, you read that right! Enter today for your chance to win massive prizes!
5 Reader Offer!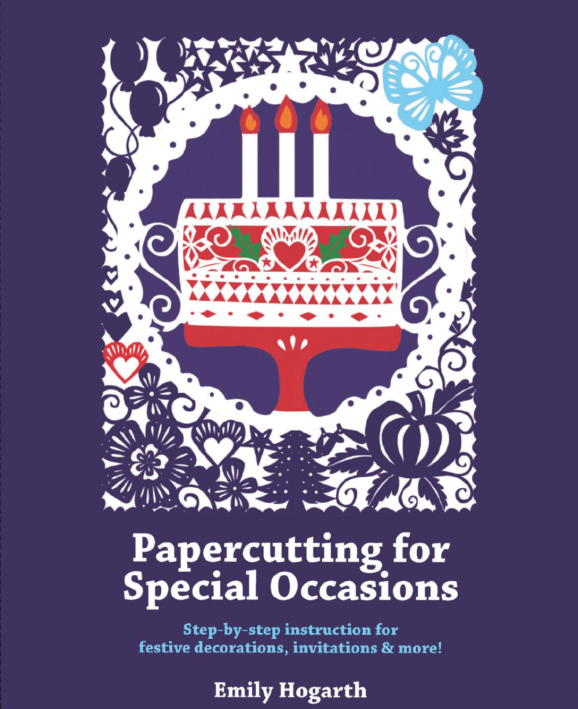 This issue, every reader receives a free* copy of Papercutting for Special Occasions by Emily Hogarth worth £12.99! Complete with party essentials, festive projects and home decor how-tos, head to page 66 to claim yours now!
6 50 Card Round-up!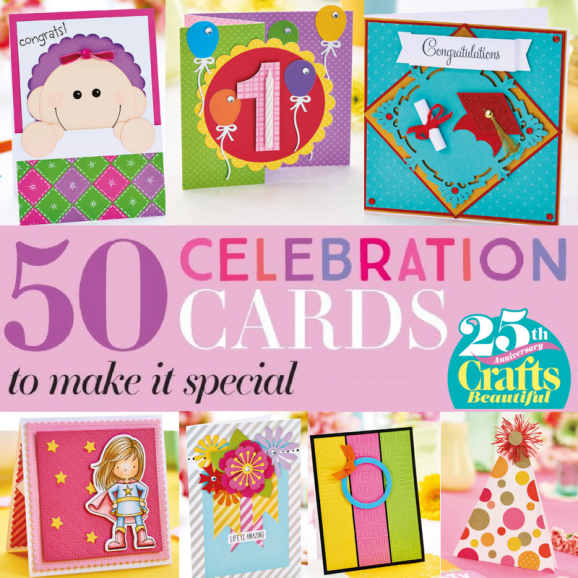 Whatever occasion comes your way, we're guaranteed to have you covered with our compilation of 50 celebration greetings. The best bit? You can craft the complete collection for free on our website!
7 Create and Craft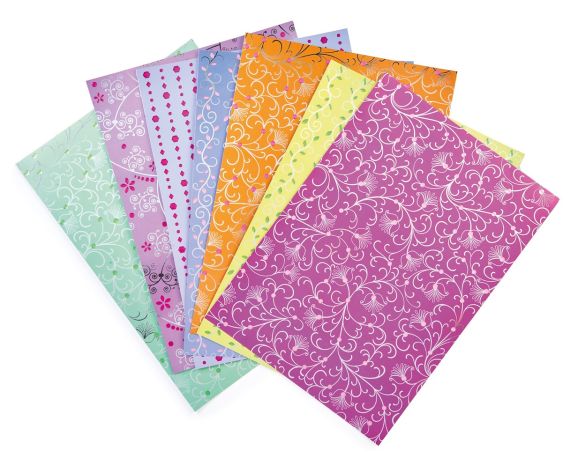 Get your hands on a dazzling co-ordinating 32-piece card collection from Create and Craft featuring gem detailing, foiled card and bright hues all for just £10, usually worth £24.99!
Busymitts
Share your makes