Blog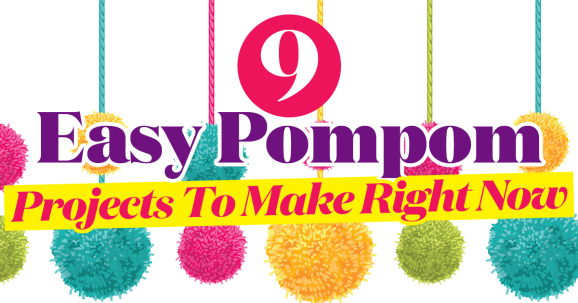 The pompom craze is busy sweeping the crafting nation – and we couldn't be happier about it! If you're a DIY darling, you'll be pleased to hear that these versatile balls of joy aren't just limited to scraps of yarn, they can be made from tissue paper, bin bags, old jersey t-shirts and more! From dreamy décor to everlasting blooms, here's nine quick projects to get you started…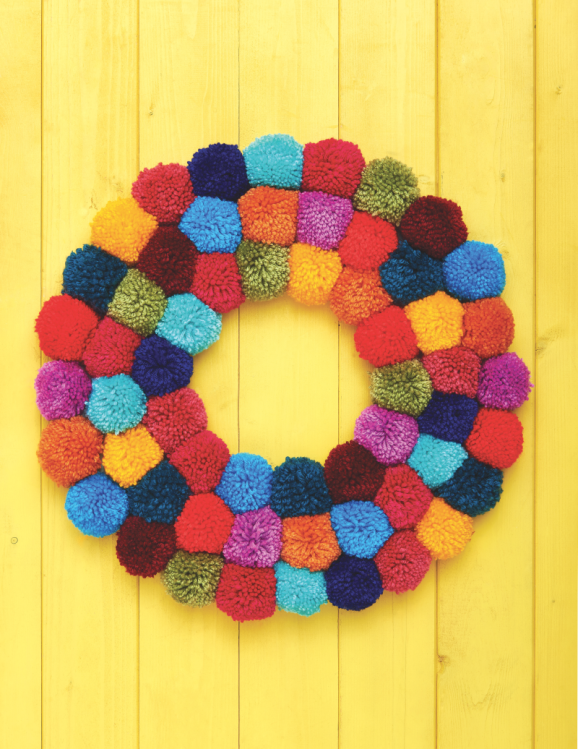 It's official. The pompom party has come to town, and what better way to celebrate than with a wreath that's fit for every season. Pick the brightest yarns to bring a smile to everyone who knocks on your door.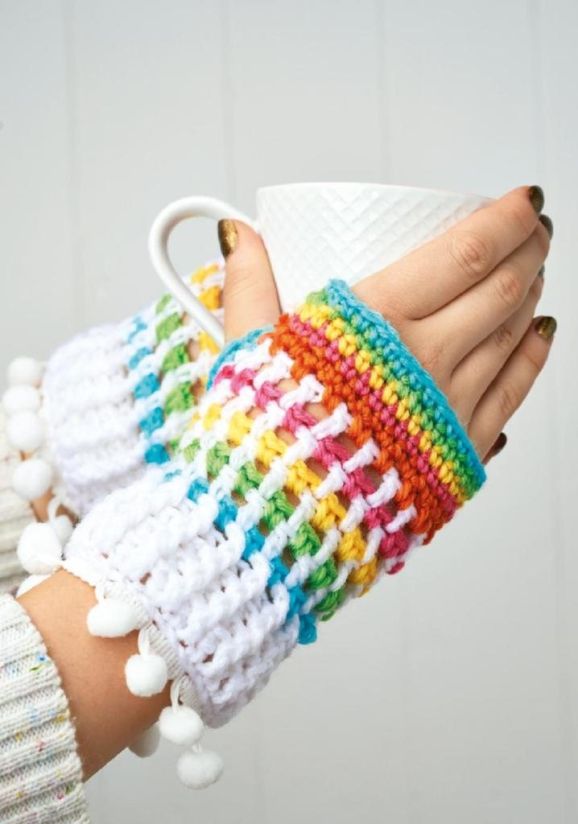 This simple pair of crochet mittens is made extra-special with a subtle pompom trim. Dig out your hook and yarn, then download the pattern to add a dash of rainbow splendour to your outfit.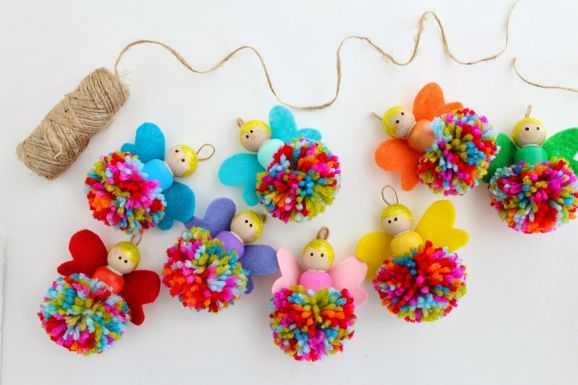 The perfect decoration for a magical fairy party, this pompom garland is so easy to make, little ones can give you a helping hand too. Why not make a few extra to pop in party bags?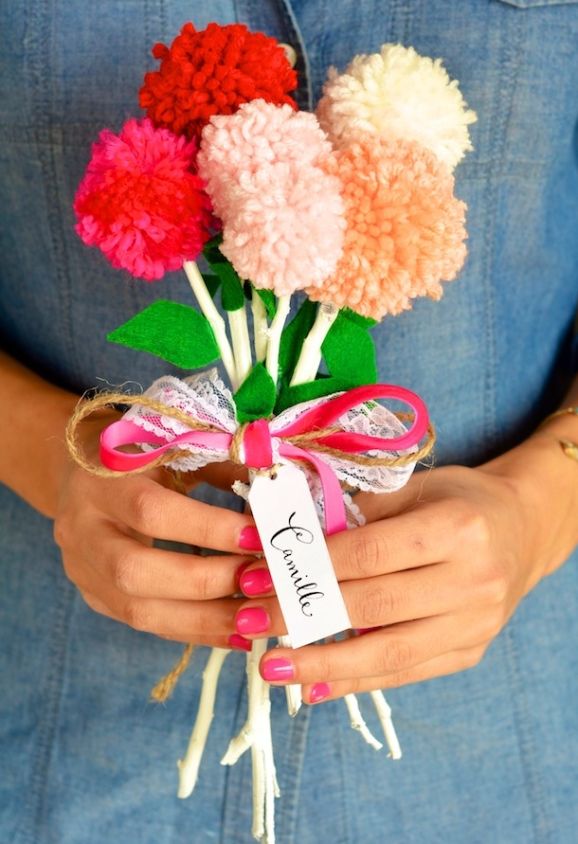 Make a sweet collection of blooms that last all year round with this fabulous pompom bouquet from blogger Camille Styles. Choose colours that match your favourite florals!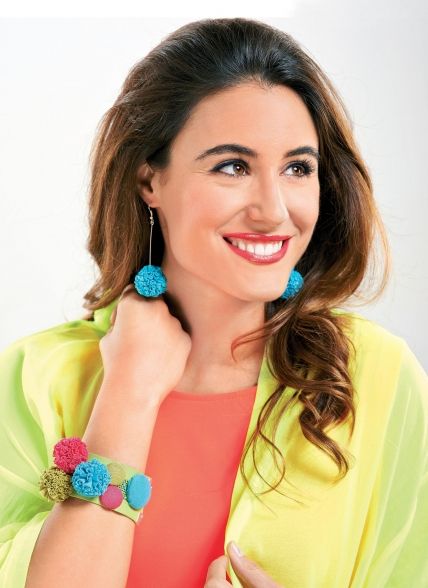 There's no need to throw out worn t-shirts! Upcycle them into eye-catching fabric pompoms that can be strung on to earring hooks or stitched onto tapestry canvas for a chic bracelet.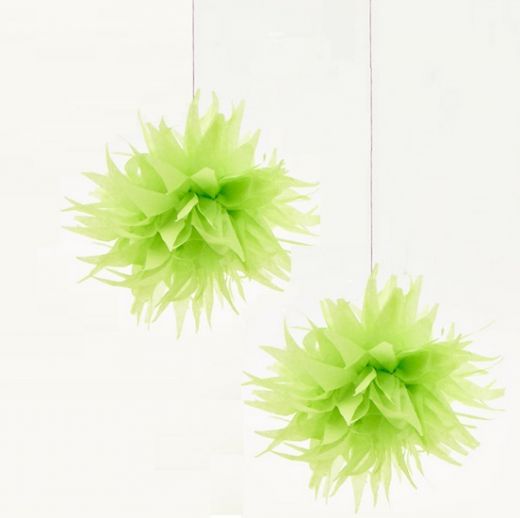 In need of last-minute party decs? Grab tissue paper, scissors and bakers twine to create colourful pompom decs that guests are sure to 'ooh' and 'aah' over! Switch the colours to suit the season.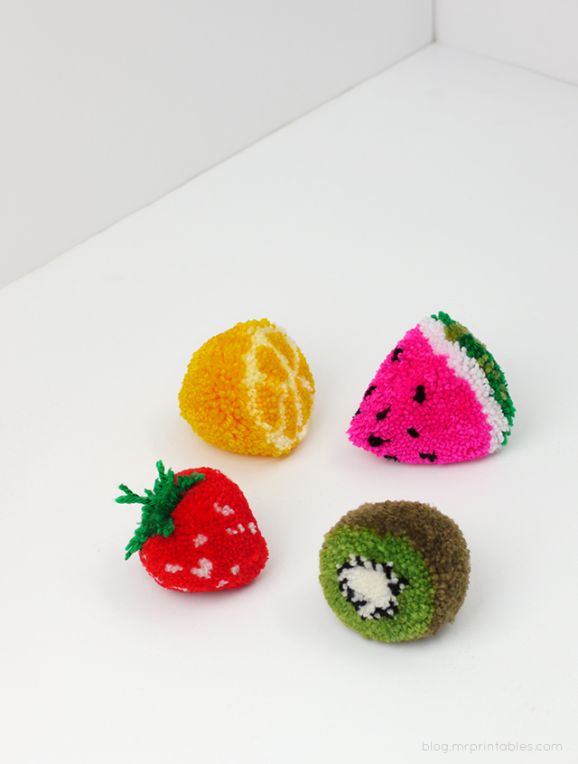 These fluffy pompoms look simply delectable – but don't be fooled! Whip up a fun fruit bowl using leftover yarn and Mr Printables step-by-step tutorials.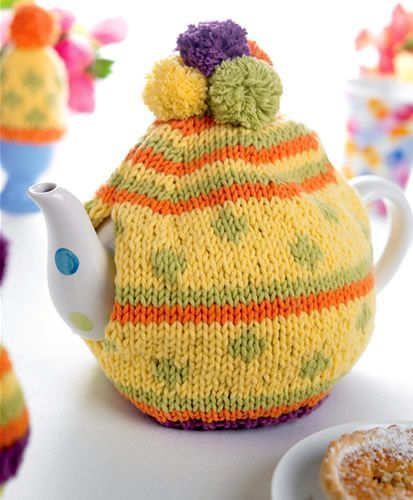 Keep your brew piping hot with a traditional Fair Isle cosy topped with a pretty pompom. Don't forget to complete your breakfast with a little bobble hat for your boiled eggs, too.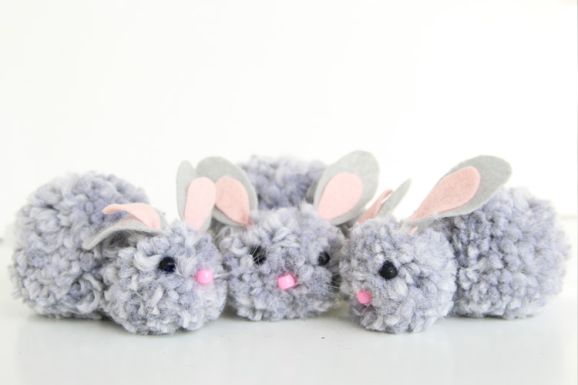 These cheeky rabbits are perfect for hiding around the house on Easter hunts. Sneak a chocolate under them for a truly memorable treat!
We always love to see what you've been making! Share your pompom makes with us on Facebook, Twitter and Instagram.
Busymitts
Share your makes