Blog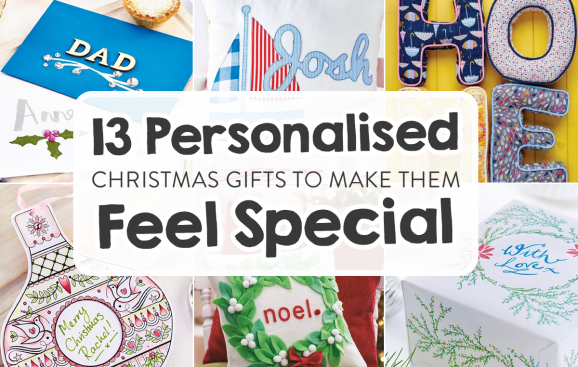 Struggling for ideas on what to get the person who has everything? Nothing beats a touch of personalisation! Christmas is a time for pulling out all the stops and going that extra mile to raise a smile from your nearest and dearest. That could be through cooking the highly anticipated dinner, travelling the country to spend quality time with family or doing something for those in need. For many crafters, it's all about the handmade presents that are gifted on December 25th, and the trend for the personalised type shows no signs of slowing down. Why don't you try your hand at crafting something with a little added personalisation this year? It's incredibly easy and it makes your handcrafted gift even more special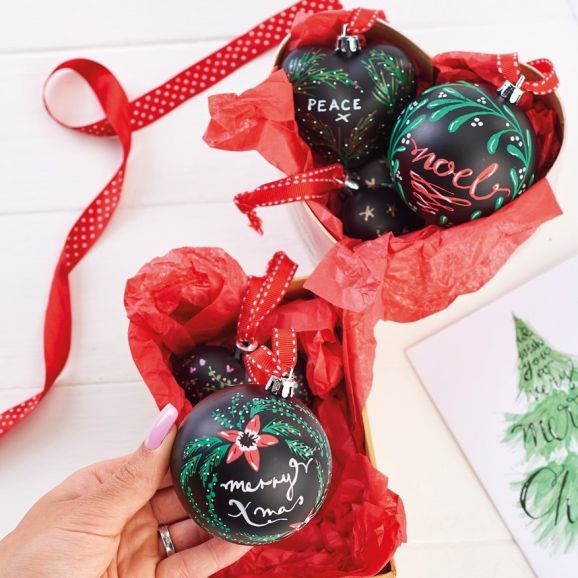 These makes look impressive but are surprisingly easy to recreate using simple drawing techniques; when you break it down, these motifs are simply composed of dots, curves and lines. Once you master them, you can create a completely co-ordinated Christmas look.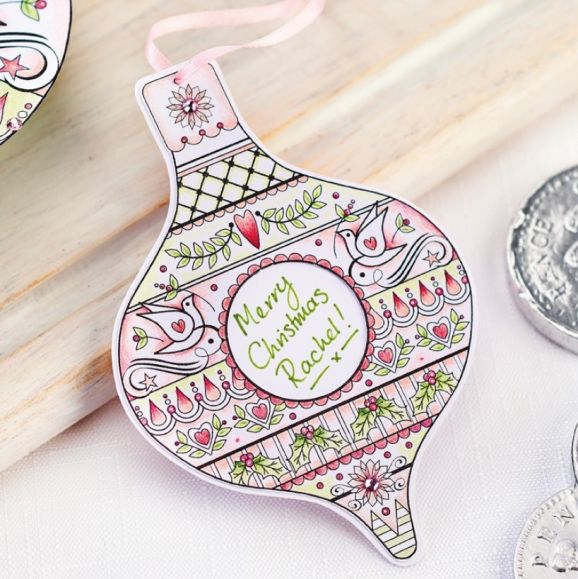 Go traditional this season with a bauble gift tag in subtle shades of moss green and berry. Craft Helen Fitzjohn's delicate and detailed design to make every gift and festive note extra special.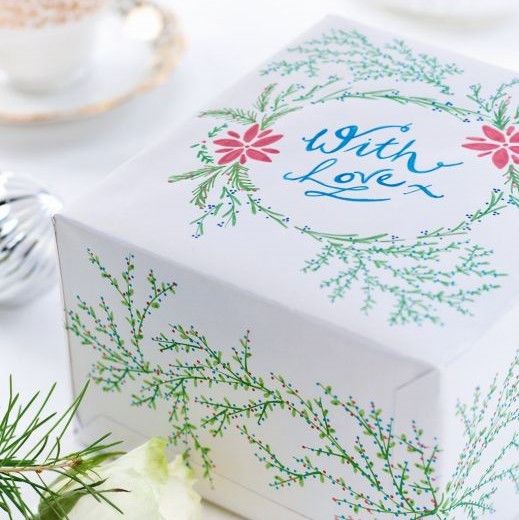 Crafts Beautiful
Decorate stationery and gift wrap with your own unique artwork using Posca pens.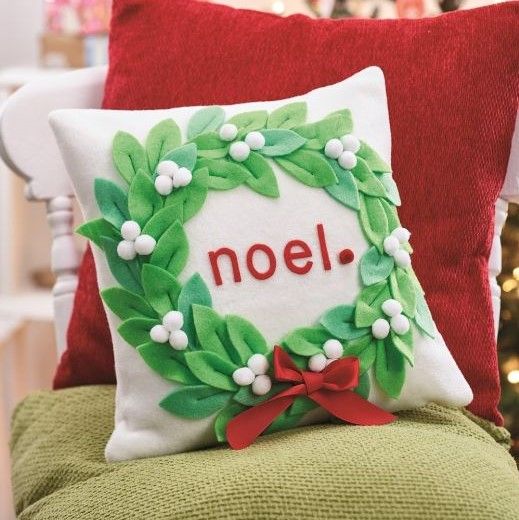 Cosy up under the mistletoe with all your loved ones at Christmas with this pretty cushion and decoration set by Amanda Walker. You can switch up the 'Noel' sentiment to anything you like: personalise it with your family name, your favourite Christmas quote or leave it empty if you're going for a more minimal look.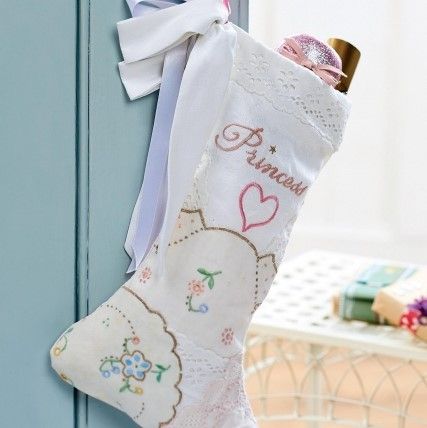 Why not make a special stocking like this one to fill with gifts for your own prince or princess? By combining scraps of vintage linen and lace with pretty embroidery, you can create a family heirloom to treasure for years to come.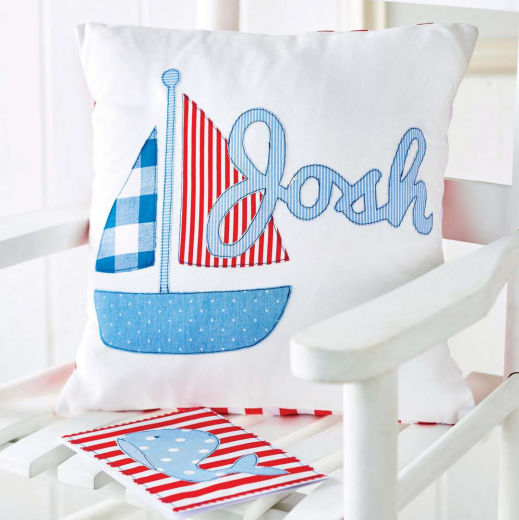 Using a traditional boat motif, create a brilliant cushion and card set that would make an ideal present!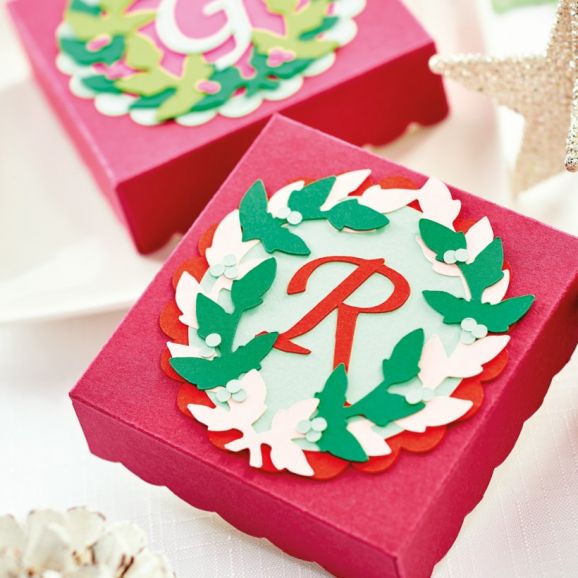 Make your Christmas crafting go like a breeze with the Brother ScanNCut machine. Our go-to for when it comes to creating multiples of one design, take advantage of the extensive library of designs to create a host of easy ideas.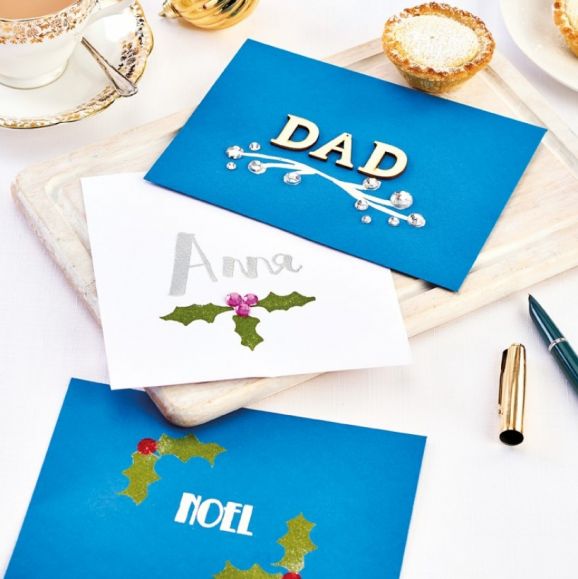 Combine the ingenious technique of making your own stamps with beautiful embossing powders to create festive metallic effects that will certainly sparkle!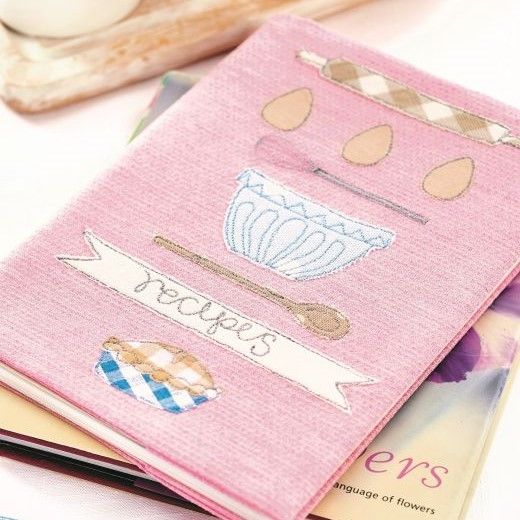 Add a touch of organisational flair to your festive cake-making with Sophia Palmer's charming recipe book cover and tag set – the perfect gift for budding bakers and stitchers with a sweet tooth. Bon appetit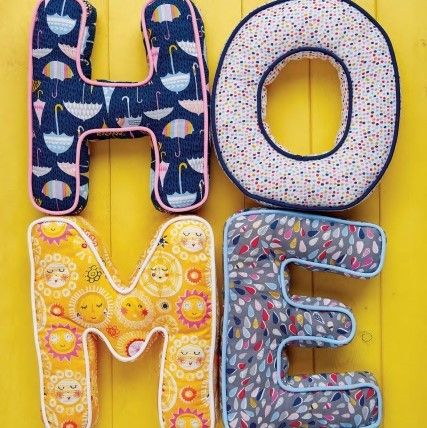 3D letters are a popular home decor trend, so why not create your own stitchy version? These will allow you to practise attaching piping to form professionally finished edges, as well as mixing and matching your fabrics and cords to create your own look. Spell out phrases such as 'LOVE', 'PEACE', or someone's name.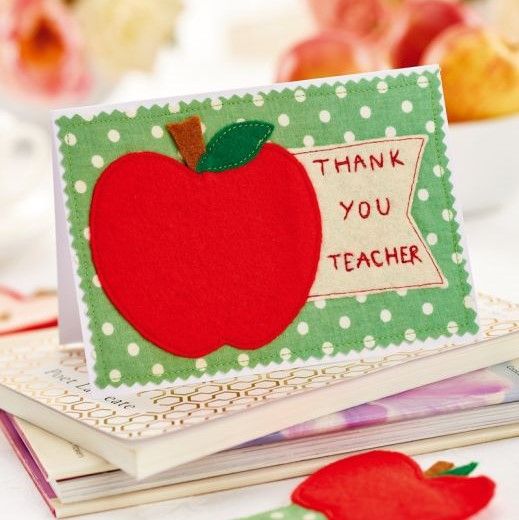 Featuring a stitched felt card, lovely apple coaster and a truly thoughtful bookmark, any teacher will simply adore this handmade present just before term ends for Christmas. If you want to be top of the class, this is the project for you to make!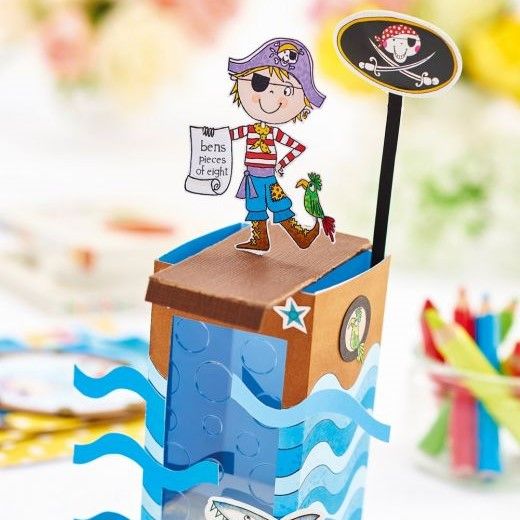 Head for the high seas with pirate-themed papercrafting projects any junior Jack Sparrow will love! These designs by Helen Fitzjohn will provide hours of crafting fun for the whole family.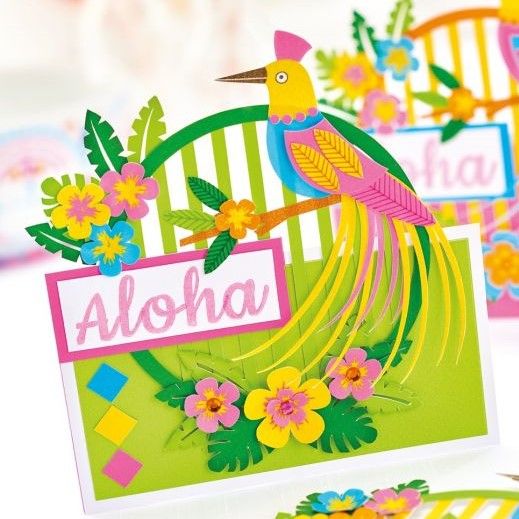 Not strictly Christmas, but we couldn't resist showing you these dramatic bird-of-paradise designs that have been fashioned from plain card and a little ingenuity. They are the perfect recipe for high summer when the heat really hits, so set to and surround yourself in lush foliage and bright blooms.
Busymitts
Share your makes